Best All You Can Eat Crab Legs Along The Grand Strand
Nothing says summertime like the lineup at any of the schools of seafood buffets in Myrtle Beach. Our area is known for its fresh local fish and daily catches, so if you have a healthy appetite and want to take a crack at some of the best all-you-can-eat crab leg restaurants on the Grand Strand, we've compiled a list of some of our favorites.
Bennett's Calabash – North Myrtle Beach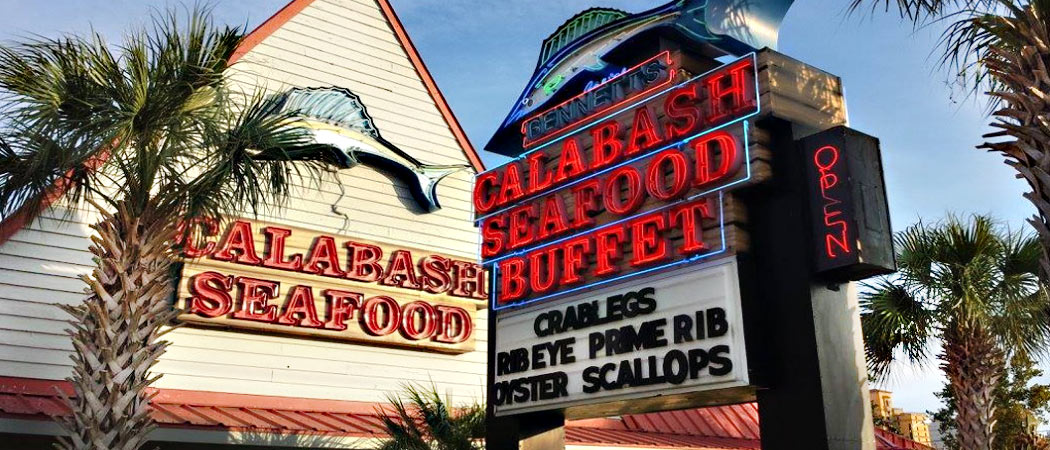 It's time to get your sea legs! Bennett's has three locations (North Myrtle Beach, Broadway at the Beach and Restaurant Row) that all specialize in Calabash-style seafood (fish that's lightly battered). But they also claim to be the OG in all-you-can-eat seafood buffets here at the beach, when Bennett's first opened in 1985. And today they still serve up 100 fried and broiled seafood dishes on the buffet, including steamed Alaskan Snow Crab Legs (400,000 pounds are steamed each year). The cost is $44.95 per adult buffet and includes crab legs. Discounts and coupons can be found on their website!
Original Benjamin's – Myrtle Beach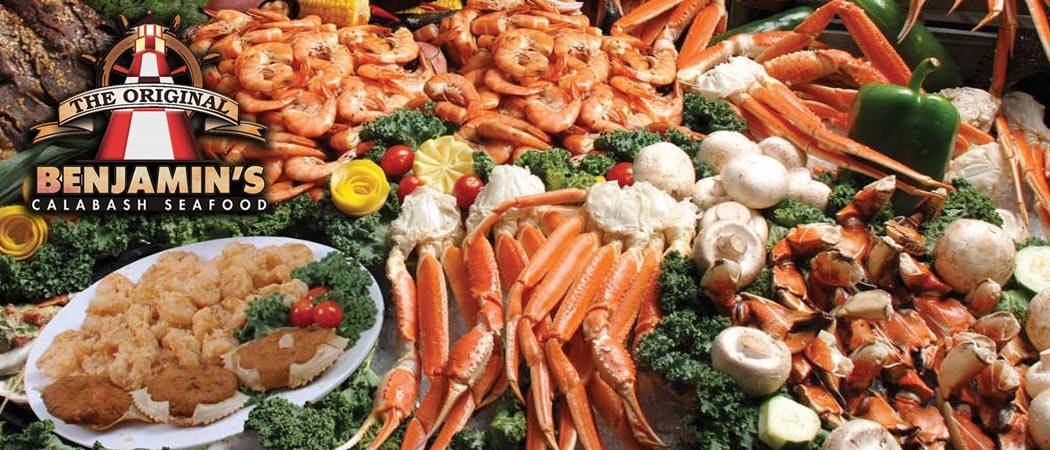 The Original Benjamin's Calabash Seafood Buffet overlooks the Intracoastal Waterway on the north end of Myrtle Beach along restaurant row. Grab a plate and keep filling it, because the 170-item buffet is award-winning and world-famous, with fresh seafood, a crab leg bar, pasta station, carving station, homemade soups, and in-house bakery for fresh-made desserts and more. And, not only will you feast like a king, but you'll also be treated to unique exhibits at the restaurant, like its collection of nautical antiques, mounted fish and large-scale ship models, built by Benjamin's master shipwright, Jimmy Frost. Expect to pay around $48 per adult buffet.
Captain George's Seafood Restaurant – Myrtle Beach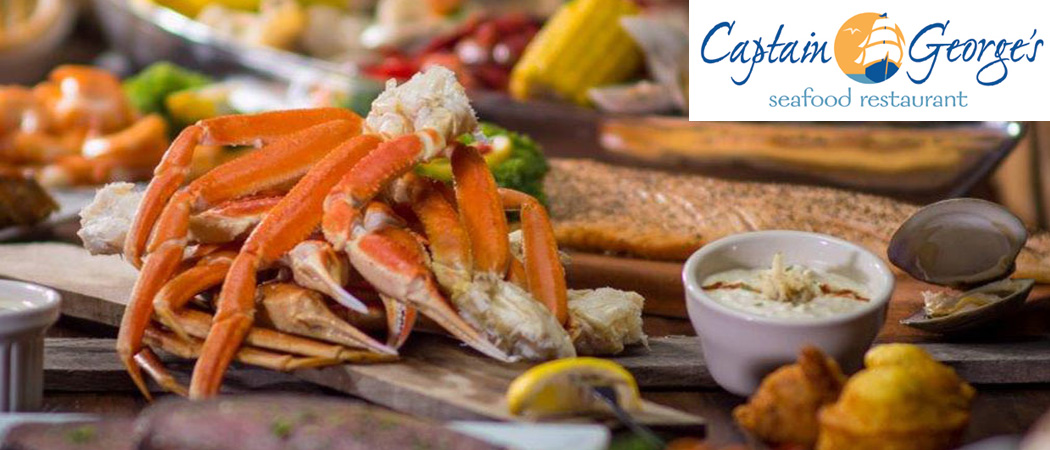 Captain George's Myrtle Beach is well known for serving a high-quality buffet experience, including some of the best crab legs in Myrtle Beach. Located across from Broadway at the Beach and the PGA store, Captain George's takes the helm, with an endless lineup of seafood delicacies, creative dishes and sides and a sweet section of desserts. It's all beautifully presented in a gorgeous layout of dining rooms. You won't be disappointed! Regular pricing is $42.99 per adult buffet. A First Catch special is available during the first hour they open Monday through Saturday for $44.99 per adult.
Crabby George's – Myrtle Beach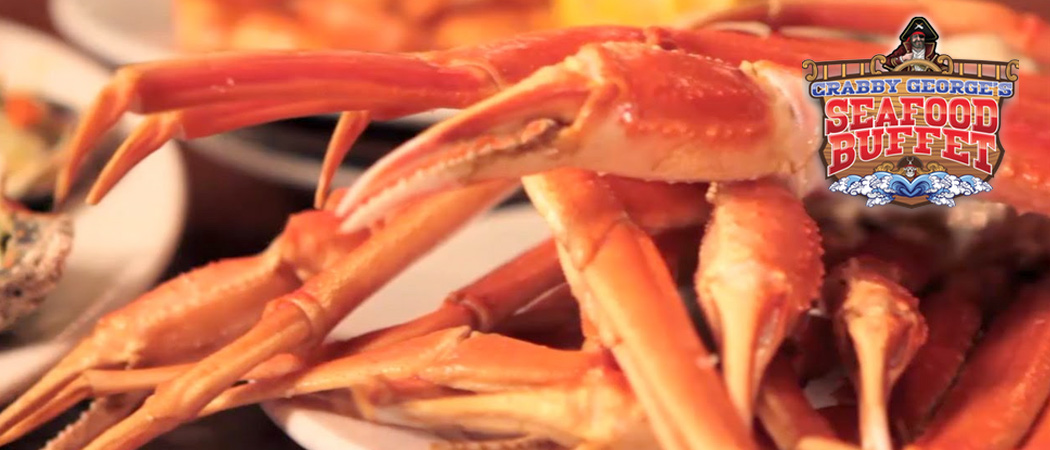 This is another George in town that features a fresh bounty of seafood on a 120-item all-you-can-eat buffet in Myrtle Beach. Not only do they serve the prized, steamed snow crab legs and offshore meats (raw, broiled, fried and steamed), but also turf proteins, such as prime rib, lamb, roasted pork and Southern fried chicken. It's a buffet with multiple personalities, but all are colorfully delicious! Pricing is around $48.99 for the buffet, however, you can get some coupons from their site.
Crabby Mike's – Surfside Beach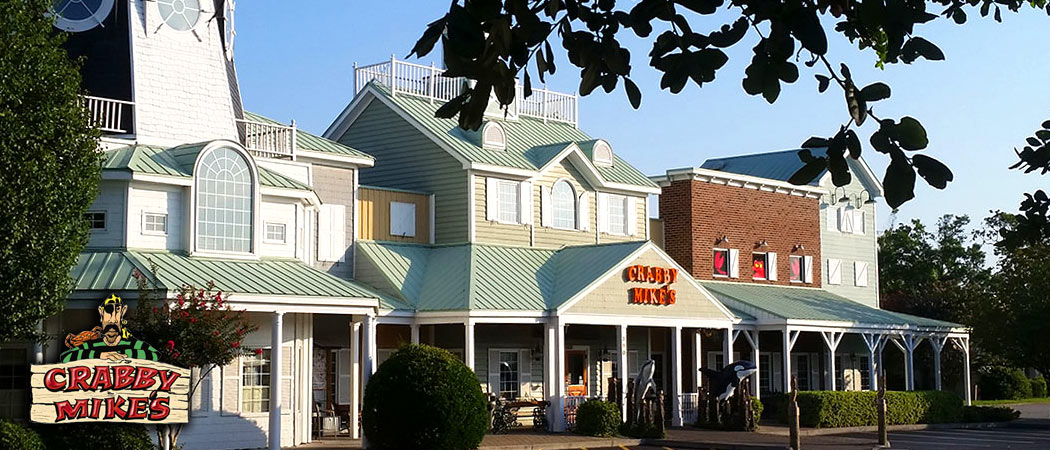 This award-winning seafood buffet restaurant has been a culinary landmark in Surfside Beach for the last 28 years, and with good reason. They pride themselves on high-quality, fresh local seafood and perfectly steamed crab legs, its namesake, but also unbeatable, friendly service each and every night. Besides the sweet, tender meat inside the all-you-can-eat crab legs, Crabby Mike's also showcases delicious Lowcountry specialties on the buffet, like shrimp and grits, seafood jambalaya, collard greens and corn bread – plus there are soup, salad, raw and dessert bars. The buffet price is based on the market price of the seafood, but you can expect to pay $47.99 per adult buffet. Crabby Mike's also offers an early-bird coupon on their site to save $2 when seated before 5 pm.
Crab Daddy's – Murrells Inlet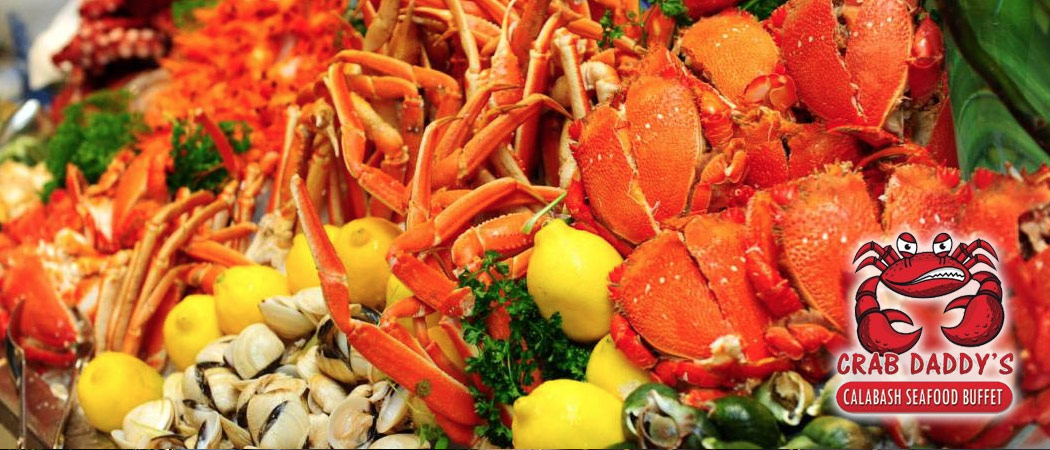 This daddy of all seafood buffets in the fishing village of Murrells Inlet features 100-plus favorites from under the sea, such as all-you-can-eat Alaskan crab legs and lobster, but also steak cuts and country cooked standard sides, like mac and cheese and corn on the cob. You can even try some fried frog's legs! But, don't worry, Crab Daddy's caters to even the pickiest of eaters, with a kids' favorites menu for the little eaters in your group. The crab leg buffet is available for $45.99 per adult, but there are a few options for discounts on their site including a $2 off anytime-coupon, a $4 off before-5 pm coupon, and a $6 off coupon before 3 pm.
Where to Stay
No matter which all-you-can-eat restaurant you choose, Condo-World has accommodations for you nearby! Bring your left-overs back to your condo and eat them the next day while you look over the ocean. After you eat, enjoy a swim or light workout with one of the many amenities our resorts have to offer.