Shopping Around Gatlinburg
Gatlinburg is a walking town. There are 10 lights along the main drag and taking a stroll along Downtown Parkway, you'll bump into plenty of things to do as well as some great Gatlinburg shops that have unique wares-from local art to mountaineer clothing to jewelry and gourmet kitchenware-finding just the right Gatlinburg memento or gift is easy. We've come up with a list of some of the best Gatlinburg shopping-within walking distance as well as ones just a short drive away.
Specialty Shops
The Rhythm Section – This is THE place to go for all you rock 'n rollers, country buffs and everything in between. People swear by this place to pick up the rarest of musical accoutrement. Shuffle through tons of LPs, DCs and DVDs plus pick up a great band t-shirt while you're there. You can also buy tickets for concerts and events that are held in Knoxville. The Rhythm Section is located at 611 Parkway Suite A3.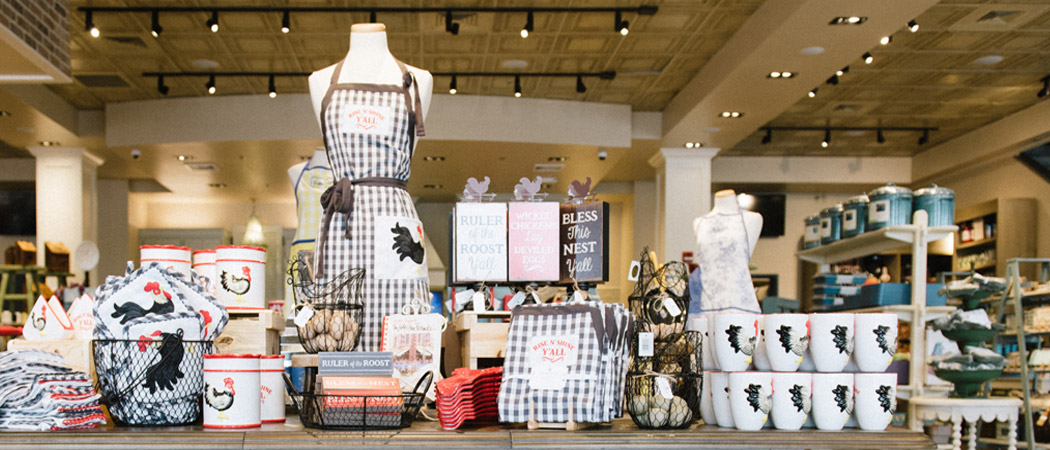 The Paula Deen Store – The little sister of its larger store in nearby Pigeon Forge. Stop in for some serious Southern soul shopping! Visitors love the small but tidy shop packed full of Paula Deen products. The Paula Deen store is located at 903 Parkway.
Towne Center Plaza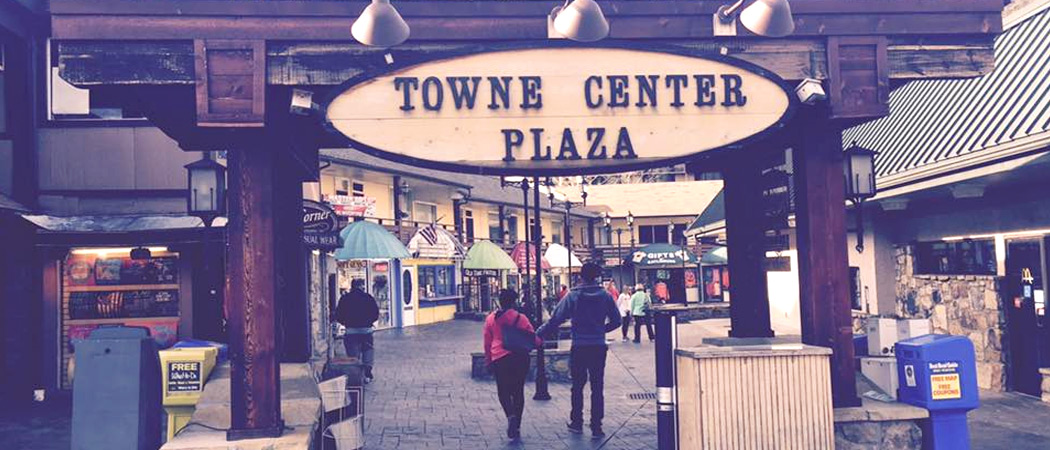 Stop at Towne Center Plaza for light shopping. There's 8-10 shops and it's touted as Gatlinburg's "hidden gem off the beaten path of Gatlinburg Parkway." Locally owned and operated, you can shop for everything from souvenirs to contemporary fashion. Most are open until 10 p.m. and are located at 745 Parkway.
The Village Shops, located at Light #6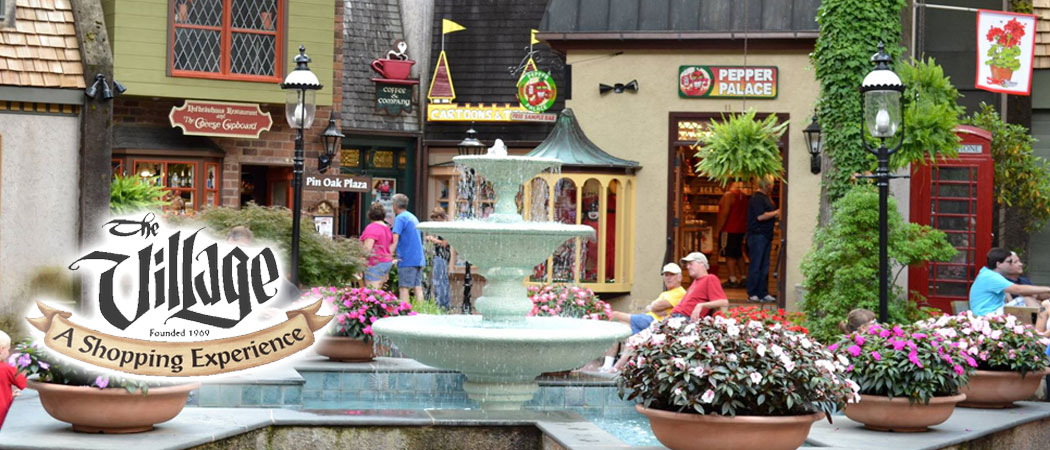 The Village Shops is a must do on your Gatlinburg shopping list! There's 27 different shops within the "village" and you'll feel as if you've stepped back in time into a lovely European village. Stroll down brick pathways that branch off here and there to different shops. This is the place to experience some of East Tennessee's most unique vendors. Don't miss The Silver Tree-unusual jewelry pieces. Want some crazy socks? Visit The Sock Shop. Pick up a coffee and then purchase some from Gatlinburg's oldest coffee roasters (and other coffee items) at Coffee and Company. Art lovers will seek out Master's Editions, 2000 square feet of fine art and Verbena's is just the spot for indulging in some wonderfully fragranced mind/body/spirit products from all over the world. The Honey Pot has honey and other locally crafted items for those seeking a whimsical something and the Lazy One has 100% cotton jammies to wear on those cool mountain nights. The Village Shops is reminiscent of old-town shopping and stopping in to visit the friendly shopkeepers will make you feel good all over! Shop hours vary according to the season. Get the 2018 Gatlinburg shopping guide.
Gatlinburg Outlets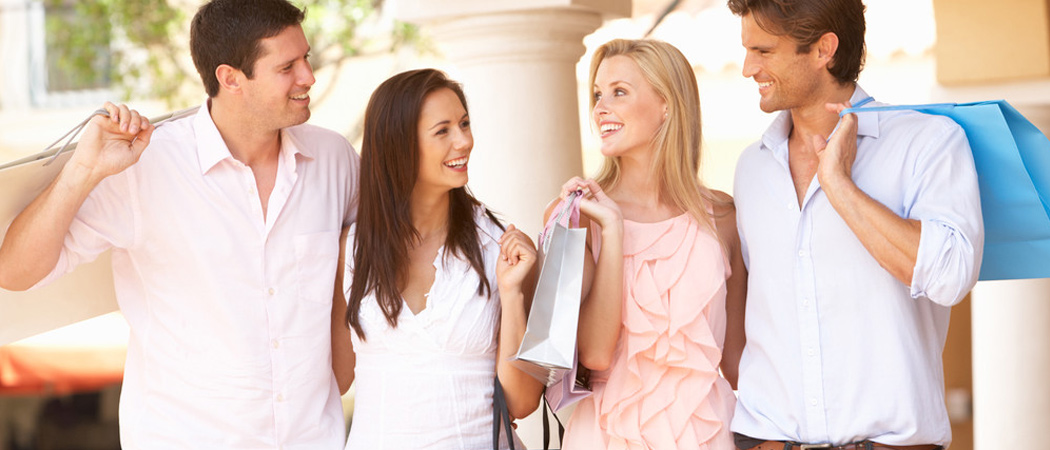 Gatlinburg, Pigeon Forge and Sevierville are within a few miles of one another. To get your outlet shopping fix, you'll need to drive a few miles to get fantastic deals at the local outlet malls and shops.
The Pigeon Forge Factory Outlet is located just down the road at 2850 Parkway. Find great deals on designer brands and locally hand-crafted furniture, crafts and books. Visit Pigeon Forge Factory Outlet.
Drive a little further down the road to 1645 Parkway to Sevierville and you'll find The Tanger Outlet Mall. You're going to want to spend an entire day here-there's shopping galore and you'll find some of the best outlet designer shopping in East Tennessee, including Alex and Ani, American Eagle, Banana Republic, Brooks Brothers, Chicos, Eddie Bauer, Dooney & Burke, Kate Spade, Michael Kors and Pandora, just to name a few! You'll most likely need some sustenance while shopping and there's numerous eateries and restaurants to satisfy your sweet and savory cravings. There's plenty of parking as well as shuttles to take you to and from your destination if you prefer to travel that way. Incredible sales and events throughout the year. For a complete list of shops visit Tanger Outlet in Sevierville's site.
Gatlinburg Cabin Rental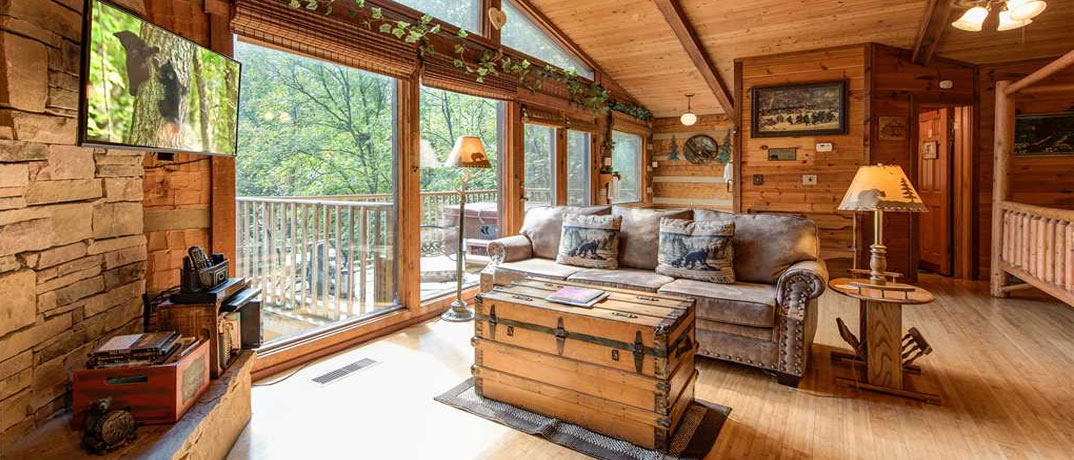 After all that shopping, enjoy a relaxing respite at your luxury condo or cabin in Gatlinburg with Condo-World.