The Best Hikes for Water-Lovers Near Gatlinburg
In our earlier post, Gatlinburg Waterfalls – A Hiker's Paradise to Mountain Water Wonders, we gave you info about the best hiking in Gatlinburg to break a sweat while enjoying gorgeous waterfalls in and near Gatlinburg.
We've come up with our list of favorite hikes that will take you along serene, sun-dappled streams and rivers. Though most are located in nearby areas, all are well worth the drive (and the hike) if you want to hike past some of the Smokies' most beautiful streams. Gear up for some water hiking!
Little River Trail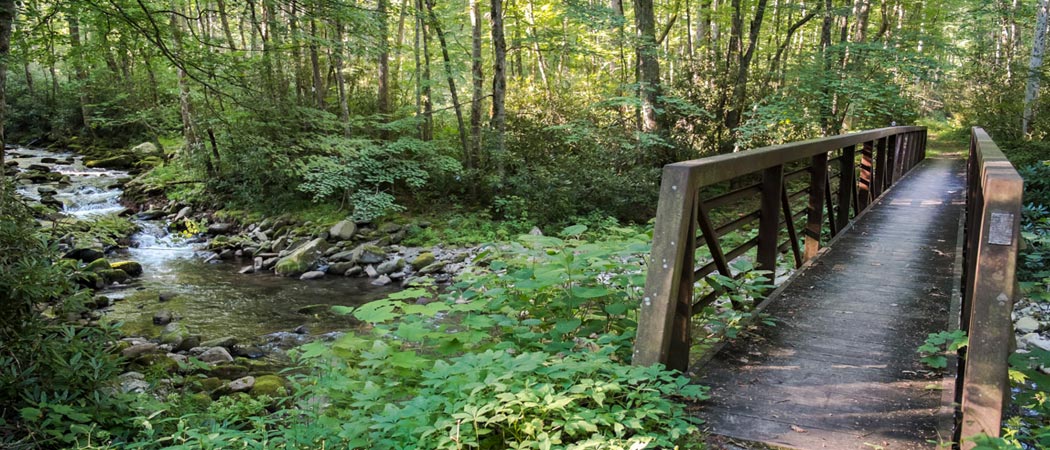 Though not in Gatlinburg, this hike is so worth the drive to Townsend, about 20 miles away. If you're coming from the Sugarlands Visitors Center, you'll take Little River Road to the Elkmont Campground. To hike this trail you'll want to park in the lot about a half a mile away.
The Little River runs through this campground and people flock to Elkmont to camp along its banks. The Little River Trail is about 5 miles roundtrip and you'll be hiking upwards steadily along the river. Photo ops are plentiful as you'll see babbling brooks, gentle streams, small waterfalls and lots of rock formations and boulders. If you decide to rest along the trail, you'll most likely see the inhabitants of the river, including playful otters.
Hiking in spring, you'll see a colorful array of wildflowers. Fall will be resplendent with its coat of many jeweled colors. You'll also get to view historic cottages that were once summer homes of wealthy Knoxvillians in the 1920s. Huskey Branch Falls is a 20-foot gently tumbling waterfall that flows into the Little River. The Little River is 60 miles of clean, pure water and is on the list of Outstanding National Waters. Read more about the Little River here.
Cucumber Gap Loop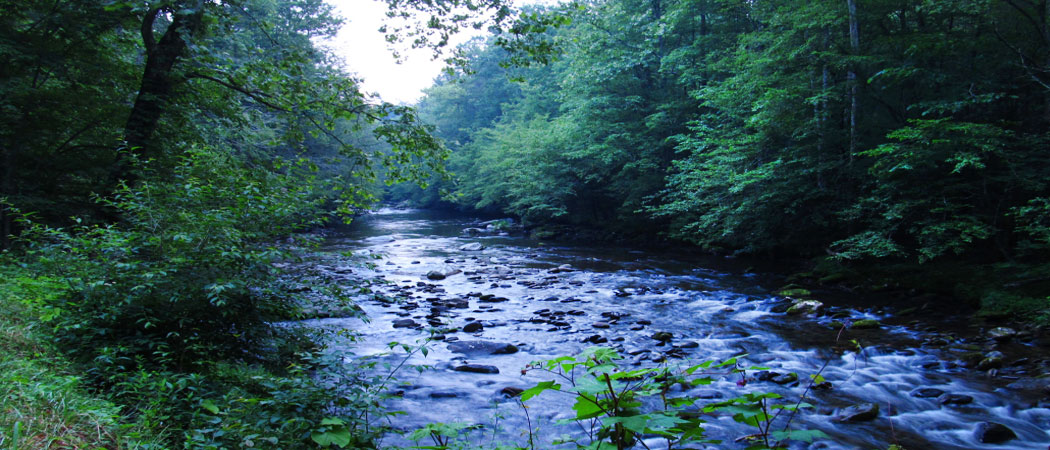 You'll take the same route to get to the Cucumber Gap Loop and enter at the Little River Road Trailhead. This hike is considered a moderate one and is about 5-6 miles roundtrip. Follow the same trail as described above, but once you reach the Huskey Branch Falls, you'll take a right at the Cucumber Trail Gap junction. This is when the trail gets a bit tricky as you'll take a steady climb upward and the quietness is deafening as you make your way further and further into the Smokies' forested enclaves. Though you'll pass by the same streams and water features as the Little River Trail, you'll also see plenty of wildlife and a few historical cabins.
The Meigs Creek Trail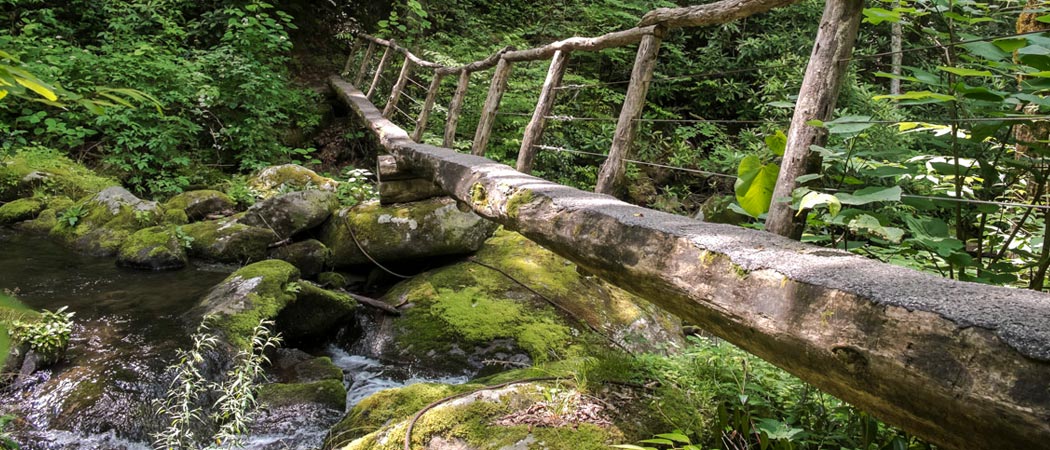 This trail is located near The Sinks, a beautiful waterfall in Cades Coves, about a 20-minute drive from the Sugarlands Visitors Center. After you soak in all that scenery, you'll start the 7-mile roundtrip hike to Meigs Creek. Following a stone path, you'll be hiking along a pretty steep trail for about a mile or so that will take you to the stillness of a forested wetland. The trail levels out a bit before you begin a descent downward to the creek. During this hike, you'll pass several small waterfalls. Though considered a moderate hike, you'll love this one if you're the kind of hiker that enjoys crossing streams and one away from the crowds. This is a great hike on a warm day-just be careful to watch your footing as you criss-cross the stream at several junctures throughout. A perfect hike for enjoying the sounds of babbling brooks, streams and the abundant nature surrounding you.
Worth Mentioning – The Gatlinburg Trail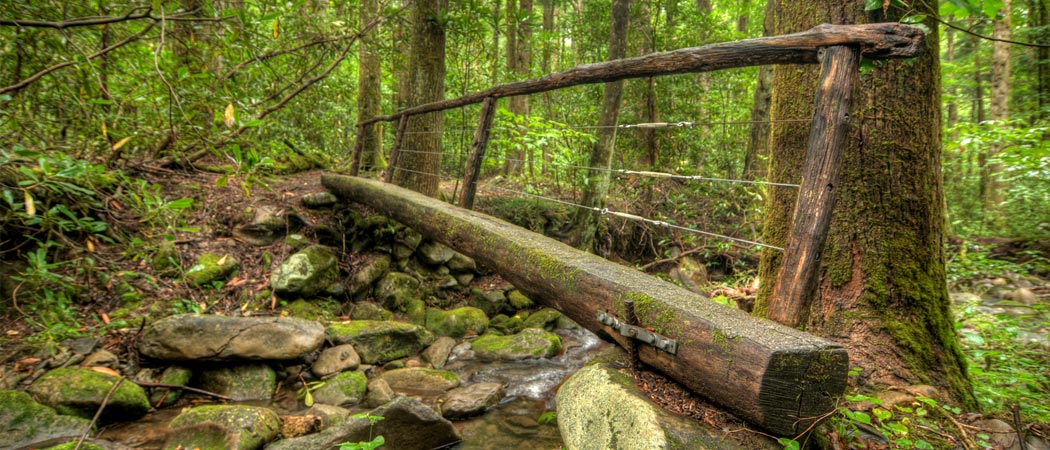 Though certainly not a difficult hike by any stretch, the Gatlinburg Trail around the Sugarlands Visitors Center is perfect for families and pets. You'll walk along the Little Pigeon River's banks and it's shaded. Though uphill in some areas, you can walk, run or bike along this peaceful, paved trail where you'll see plenty of streams and places to just sit and marvel at the beauty around you. It's a great walking trail for any skill level – four miles roundtrip. Many may dismiss this trail as it's close to the hustle and bustle of Gatlinburg, but don't. People who have walked it rave about just how perfect this piece of paradise really is!
There are so many streams to cross and explore in the Smokies. The cabins rentals at Condo-World are as beautiful and plentiful as the hikes waiting to be explored-reserve yours online today!