Hiking in Gatlinburg – The Easy Trails
There's nothing quite like taking a hike in the Great Smoky Mountains. The National Park is free to all and millions take advantage of its beautiful trails. Smoky Mountains hiking is for all hikers-from novice to well-seasoned steppers, there is literally a trail for anyone who wants to surround themselves in the reverent beauty of these majestic mountains. Be respectful of the lovely foliage, fauna and wildlife. Black bears roam some of these trails so take precautions and stick to the trails!
We're letting you in on some of the best hiking for beginners. Gatlinburg hiking trails vary and it's important to know which ones to take if you're a beginner. When you're ready to take your hiking to the next level, check out our choices for moderate hikes in Gatlinburg. And if you're an expert using an easy hike or two as a warm-up to a more difficult hike, be sure to check out our hikes for experts. Below is our list of easy hikes near Gatlinburg.
Smoky Mountains Hiking – Easy Hikes
Spruce Fir Trail – A short, easy trail, less than half a mile long. About 13 miles from the Sugarland Visitor Center. View beautiful spruces in cool shaded areas and walk mostly on wooden boardwalks.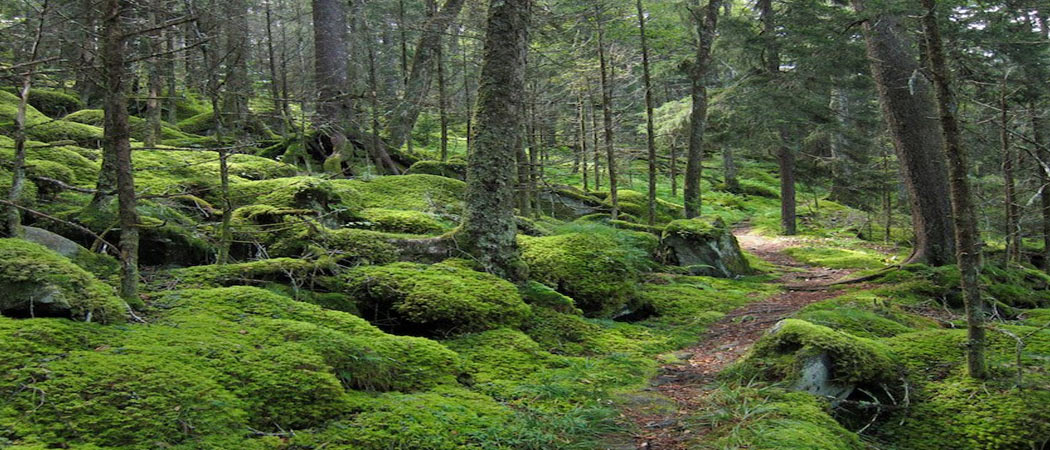 Baskins Creek Falls – Located off of Roaring Fork Motor Nature Trail in the National Park, you'll start this 3-mile hike with an easy climb. Though most hikers consider this an easy trail, you'll cross a few streams that could be slippery and the last leg of your hike down to Baskins Creek Falls can be tricky. Slow and steady will get you there and it'll be so worth it as you gaze at a 40-foot waterfall!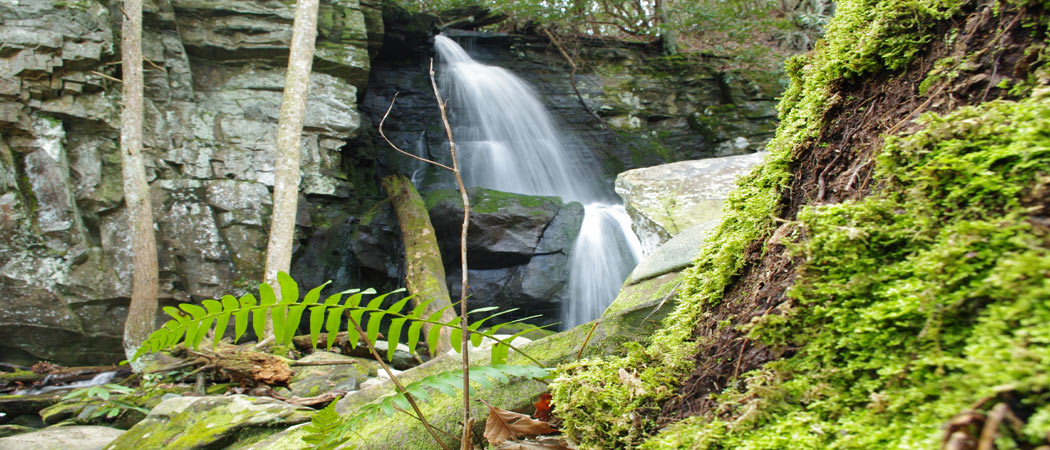 Laurel Falls – From the visitor's center, it's about 4 miles to Fighting Creek Gap and you'll see a main parking area. Lots of families with young children hike in this spot and roundtrip, you'll be embarking on a easy hike for a little over 2 miles. You'll stumble upon an 80-foot waterfall that is sure to be a magic moment photo opportunity!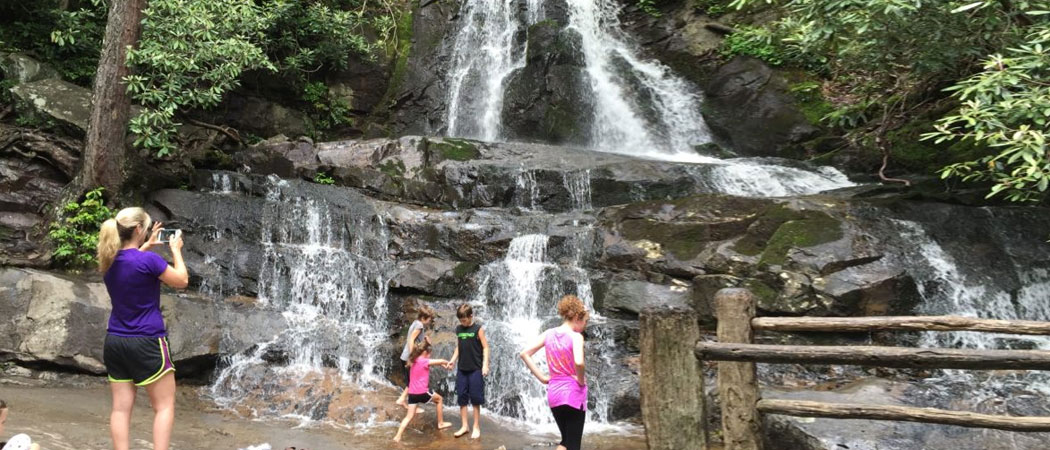 Grotto Falls – Another option for our list of short hikes in Gatlinburg is located near Roaring Fork Motor Nature Trail in the National Park. Park in the lot adjacent or further up the road (this is a very popular one during season). Roundtrip, this is about 2-1/2 miles, but what you'll see is worth it. Beautiful flora, streams and a 25-foot waterfall that hikers can rest behind for a shaded, cool break.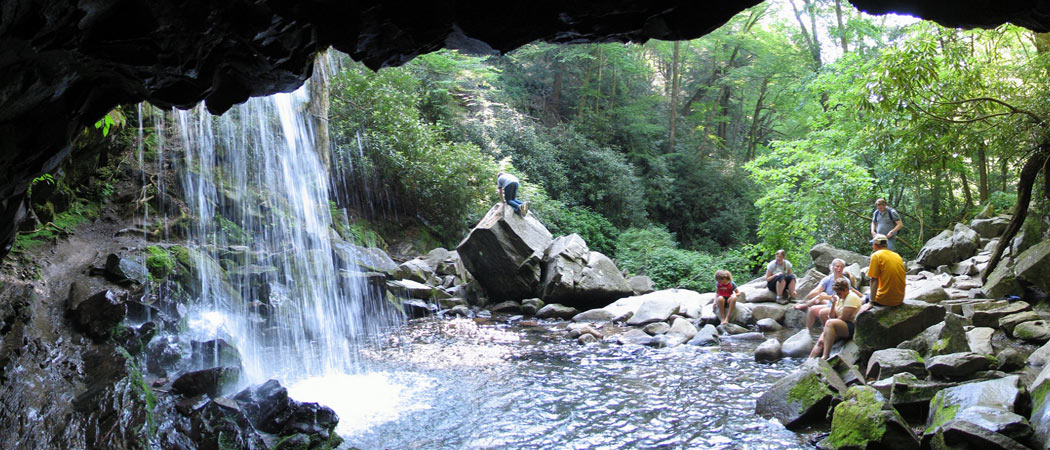 Little Brier Gap Trail – This one is for history buffs and the 2-1/2-mile trek is worth it. From the visitor's center, you'll drive out 10 miles to Metcalf Bottoms. This is a picnic area and parking to hike the trail is next to Little Greenbriar School, built in the 1800s and listed on the National Register of Historic Places. You'll take a gated road and within a mile you'll be on the Little Brier Gap Trail. You'll see the Walker Sisters Place in Five Sisters Cove, the homestead of five spinster sisters who became famous in the 40s for refusing to leave. They obtained a lifetime lease from the National Park Service and after the last sister died in the 60s, their home and structures were put on the National Register of Historic Places in the mid-70s. You can continue the hike past here and end at the Little Brier Gap.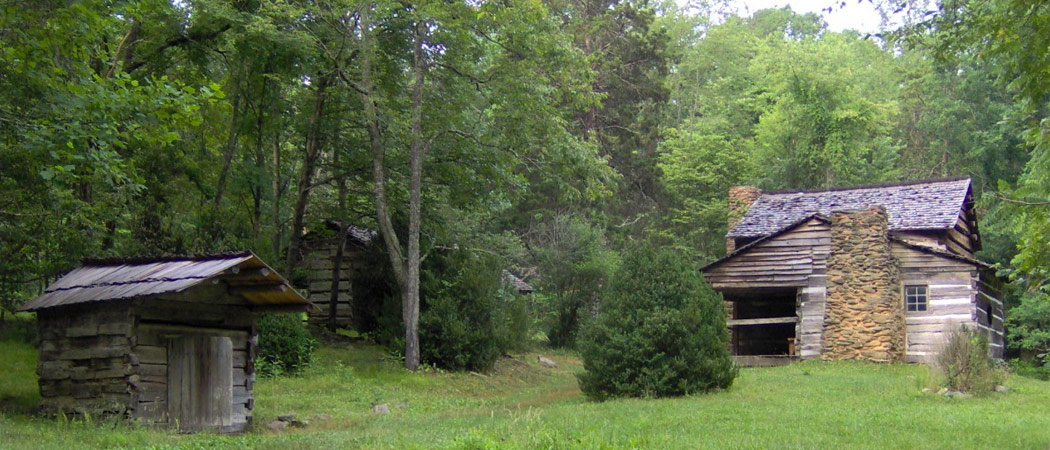 Clingman's Dome Tower – Paved with plenty of room to walk, the trail is steep but there's rest rooms and benches along the way. The mile-long hike (roundtrip) is worth it because once you reach the summit, you'll be on the second highest peak (6,643 feet) east of the Mississippi and the highest point in the National Park. The 360-degree views are spectacular and temps can dip 10-20 degrees. Take 441 through the park and turn off at Newfound Gap. From there it's 7 miles along Clingman Dome Road to a large parking lot. This trail is a group and family favorite.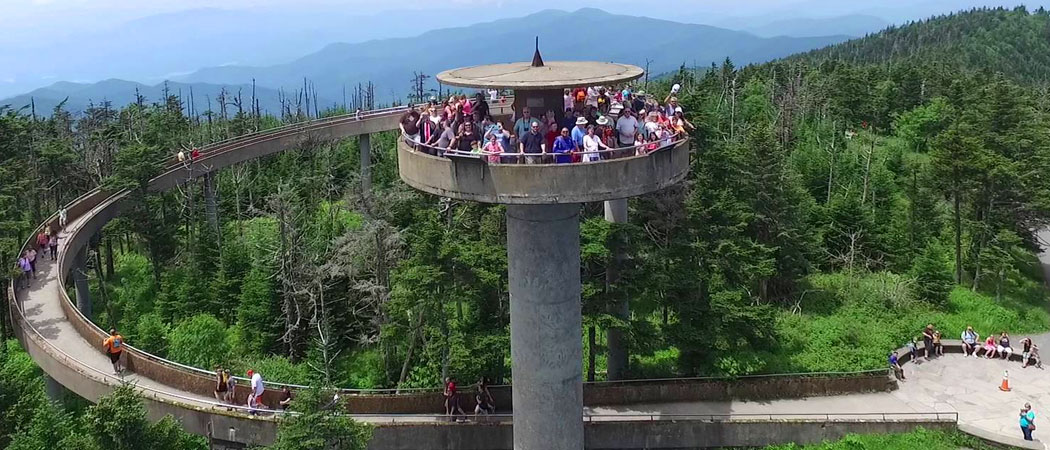 Visit the Great Smoky Mountains website for more information about the park. Stay tuned to our blog because we'll have the best moderate and expert hikes coming soon.
Gatlinburg Cabin Rentals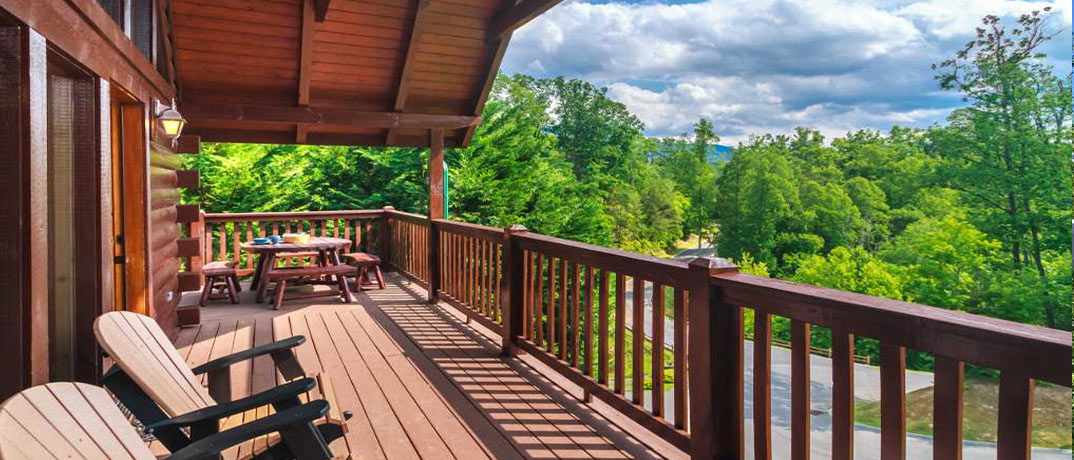 After all that hiking, you'll want some downtime at your nearby luxury cabin or condo. Condo World has numerous choices to do just that. Book your cabin today!