The Best Expert Hiking in Gatlinburg – Smoky Mountains Trails
In earlier posts, we listed our favorite easy hiking trails and moderate hiking trails in the Great Smoky Mountains. For all of you extreme-sports type, expert hikers and daredevils, we've got our list of the most difficult. Lace up your boots and get ready to hike – the Appalachian trail is calling!
Charlies Bunion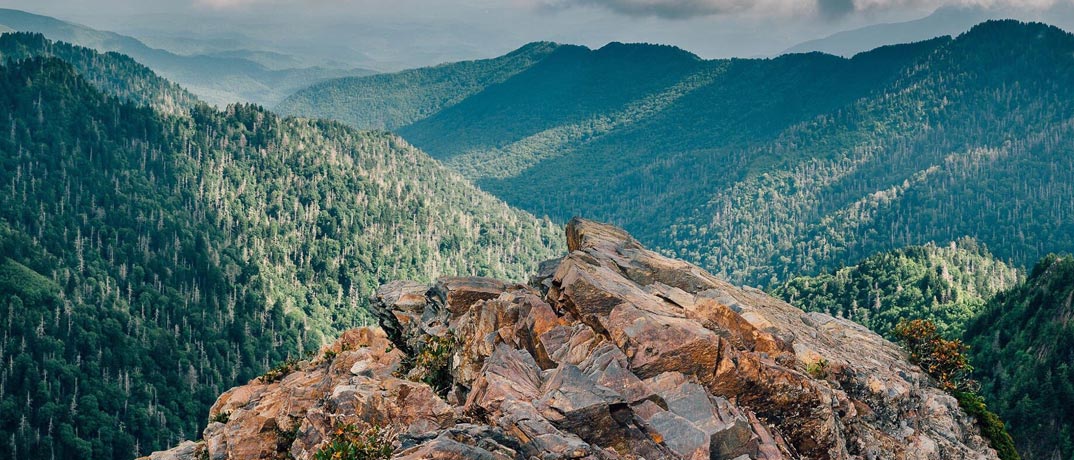 Thirteen miles south of the Sugarlands Visitor Center in Gatlinburg, you can embark on this tricky trail from Newfound Gap Road. Traveling on a portion of the Appalachian Trail, it's a upward climb and you'll be rewarded for your efforts. You'll hit high points of over 6000 feet and after about 2-1/2 miles you'll come to a fork-continue straight to the spectacular outcropping. Roundtrip, this hike is about 8 miles.
Monte LeConte
Via Rainbow Falls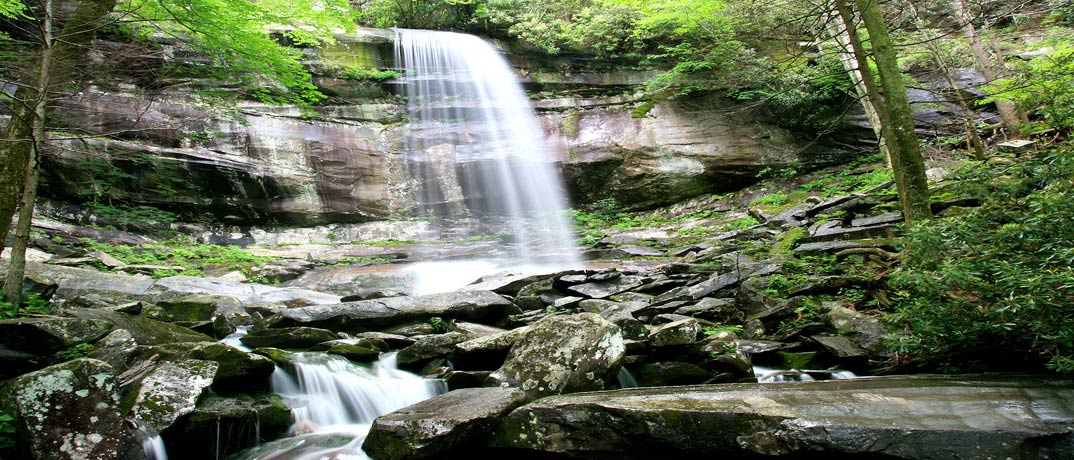 Gatlinburg has 10 lights on the main drag. From light #8, you'll turn onto the Historic Nature Trail. Drive on until you reach, Cherokee Orchard Road and you'll enter the National Park. Drive another couple of miles or so, and the Rainbow Falls Trailhead (and parking lot) is on the right. Even experienced hikers take care along this nearly 14 mile round trip hike. Hiking over rocky paths and slippery footbridges, seeing the 80-foot waterfall is well worth it. Hikers report magnificent rainbows that come from the mist from the falls. To get to Monte LeConte, you'll keep going and pass the Bullhead Trail Junction where you'll take a left to get to the summit of Monte LeConte.
Via Trillium Gap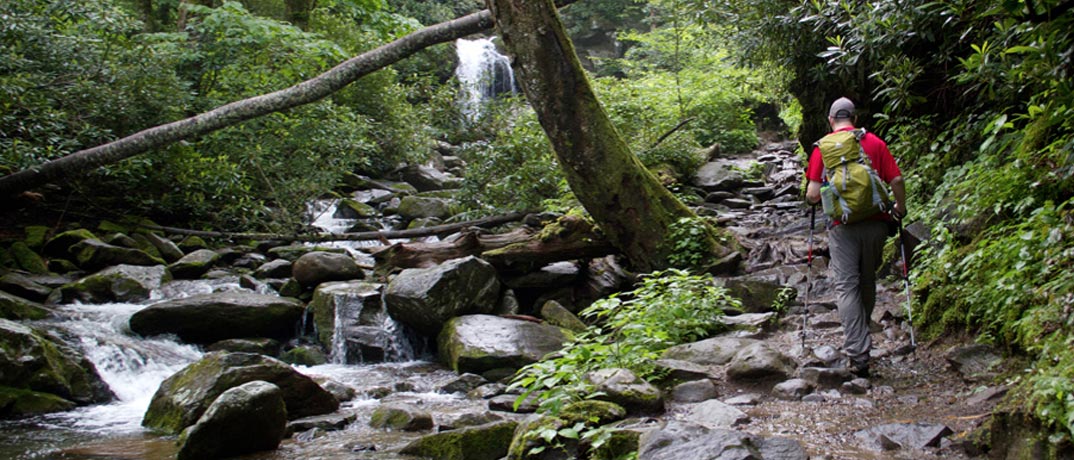 Follow the same directions above but turn right onto the Roaring Fork Motor Nature Trail and park in the lot designated for this hike. The trail is opposite of the lot. This is a very tough trail, even for seasoned hikers. About 14 miles roundtrip, you're going to be hiking on Trillium Gap Trail nearly the entire way to Monte LeConte. Hikers love this trail in the spring, not only for the cool temps but the gorgeous flora, fauna and Grotto Falls, a 25 foot waterfall. This trail will also take you past Rainbow Falls. Take a right and you can catch some views at the LeConte Lodge, left will take you to the summit.
Monte LeConte is over 6500 feet tall.
Silers Bald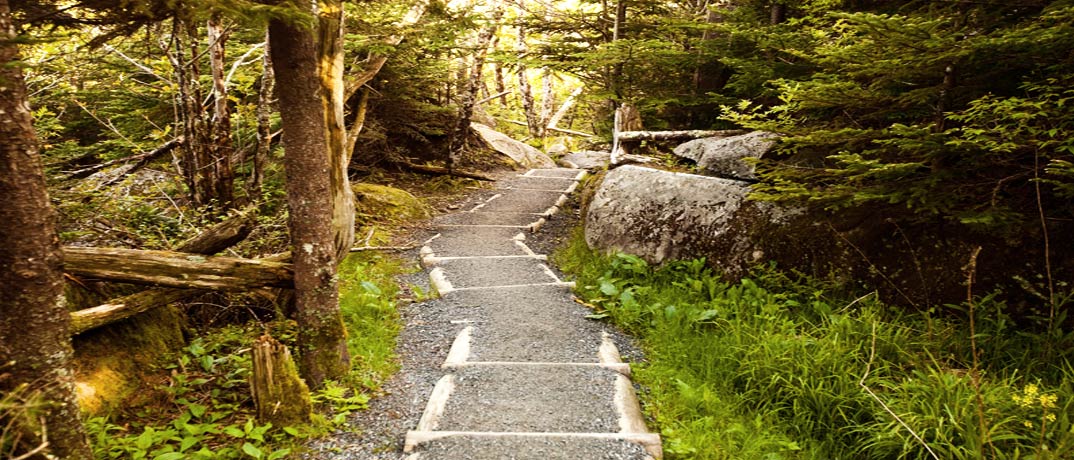 Drive 13 miles south on Newfound Gap Road from the visitor's center in Gatlinburg to Clingman's Dome Road, drive 7 miles and park in the lot. You'll enter from this lot, a very popular one! This hike offers up beautiful panoramic views and is about 9 miles round trip. Easy going is best as the trail is rocky and rough as it winds upward toward The Appalachian Trail. When you reach it, take a left. Stay steady along this pass as you hike past other trails until you reach Welch Ridge Trail at about 4 miles into your hike. You'll see a sign for Silers Bald. Be prepared for steep climbs, beautiful scenery and some woodland creatures that may keep you company as you go!
Rocky Top/Thunderhead Mountain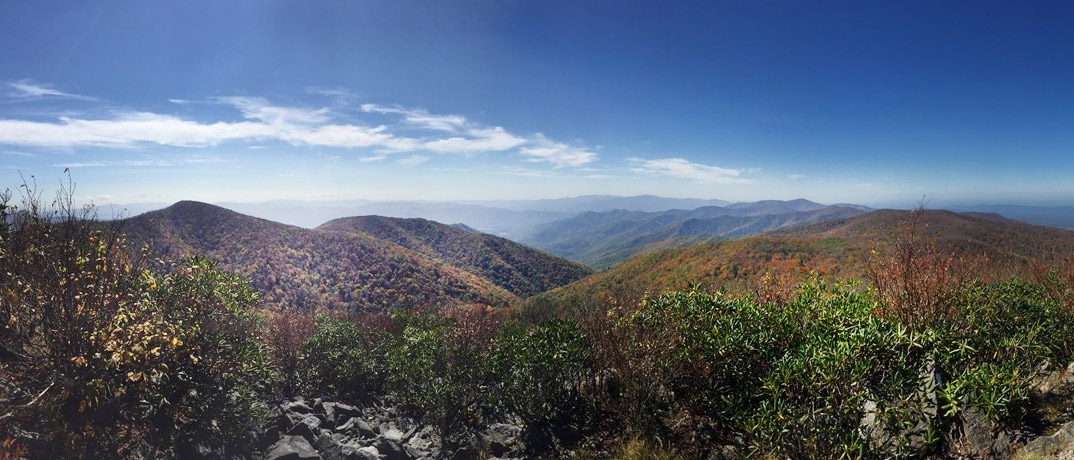 Serious hikers love this trail, but you'll have to travel out of Gatlinburg to get to this one. Located in Townsend, about 20 miles by car. Go to the Cades Cove campground. You can go through Pigeon Forge on 441 and take Wears Valley Road to Townsend. Look for the signs for this very popular picnic area and campground, and then follow signs that direct you to Anthony Creek Trailhead, located at the furtherest end of the picnic area. Access to Rocky Top/Thunderhead Mountain begins here. This a very steep trail and the hike is about 14 miles round trip. You'll enjoy three different summits and spectacular 360-degree views. Frequent hikers of this trail swear by its serene and stunning beauty-the mountains, hillsides, meadows, grassy areas and boulders. After about 5 or 6 miles in, you'll see Spence Field and The Appalachian Trail. Turn onto the AT and continue to the first of the three summits, Rocky Top. After that is the middle summit, and finally the third, the highest point on Thunderhead Mountain. You need to be in top shape for this one because you'll be climbing strenuous and very steep hills!
Visit the Great Smoky Mountains website for more information about the park and the numerous hiking trail choices. For information about Cades Cove, visit National Park Service, Cades Cove.
Gatlinburg Cabin Rentals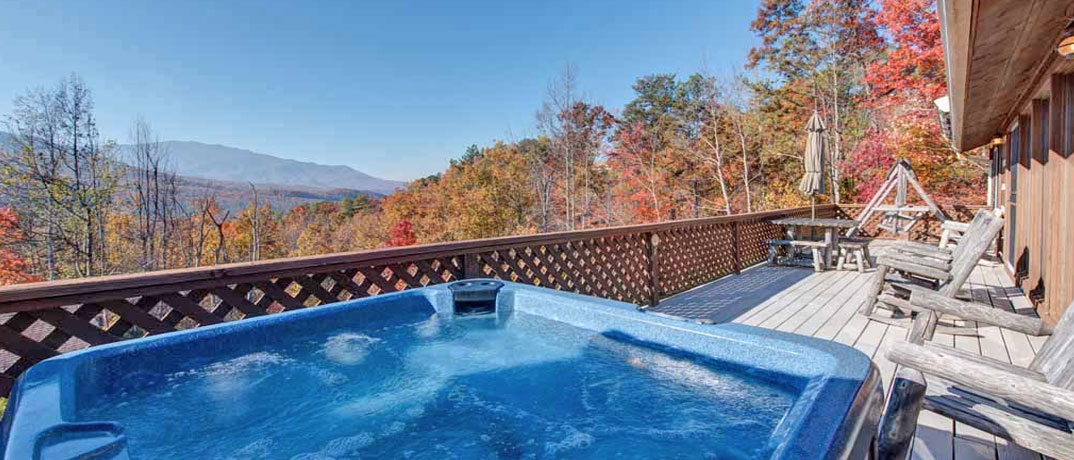 After all that arduous activity, you'll want the perfect place to rejuvenate and unwind. Condo World has the most beautiful and luxurious condos and cabins in Gatlinburg nearby. Book online today!