Hiking to a Waterfall in Gatlinburg
The waterfalls near Gatlinburg are spectacular. From novice to seasoned hikers, everyone can experience the magical ambiance that these natural water occurrences bring. All offer a tranquil respite from steep trails while others are pause-worthy moments when strolling along some of the Smokies less rocky paths.
Below is our list of favorite Gatlinburg waterfalls and Gatlinburg trails with waterfalls.
Rainbow Falls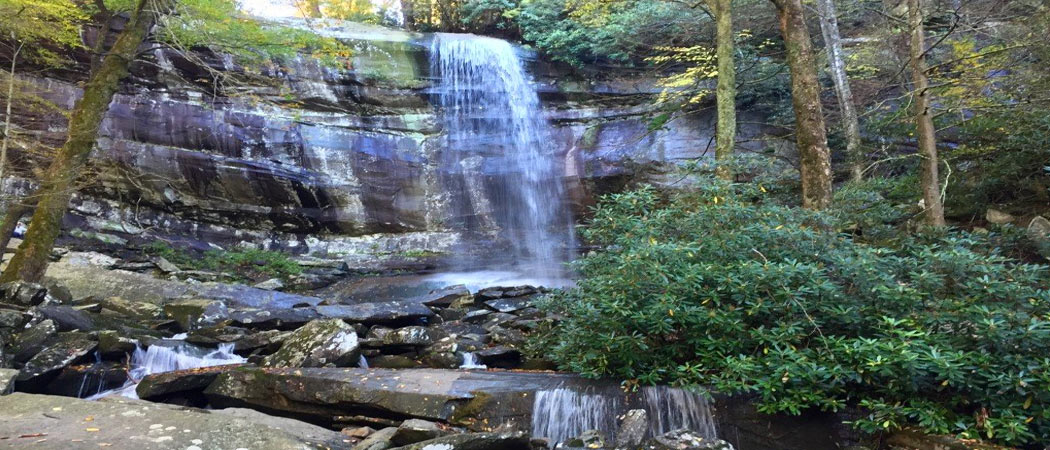 To get to Rainbow Falls, you need to have hiked before. In fact, Rainbow Falls is a part of one of our expert hikes in Gatlinburg. Though this part is not considered a high-difficulty trail, parts of getting there are a steady climb. It will take you a bit of time (around 5 miles, to and from), but it's well worth it. From Gatlinburg at Light #8, you'll turn onto Airport Road and drive about a half mile to Cherokee Orchard Road. Enter the park and after about 3 miles, you'll come to the parking lot where they trailhead is located. You can picnic along the way to Rainbow Falls which you'll come to after about three miles in. Rainbow Falls is the highest single drop waterfall in the Smoky Mountains. If you're lucky on a sunny afternoon, you'll get the perfect photo op to see the reason for its namesake. Rocks surrounding the falls are very slippery, so stay clear and just gaze upon its magnificence!
Grotto Falls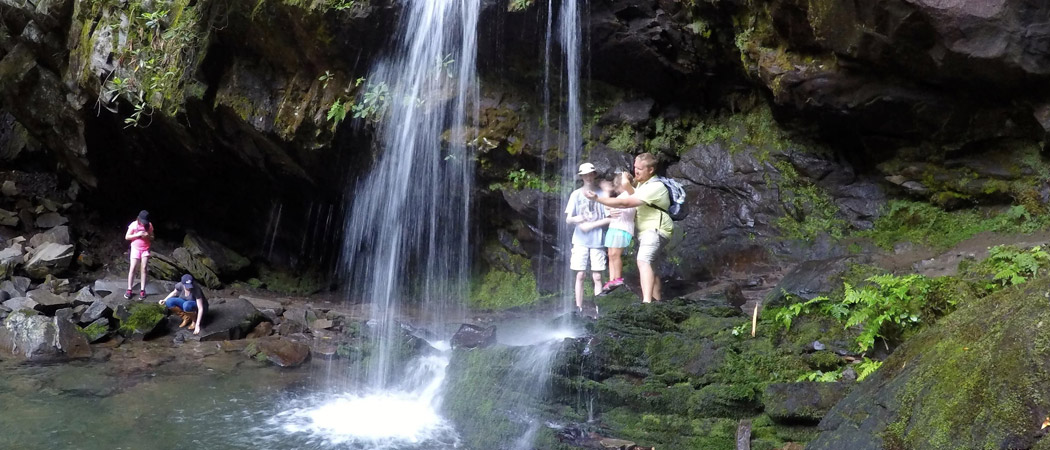 A nice easy hike to Grotto Falls and one that will take you directly behind the falls! It's 25 feet high and many hikers choose to take a rest in the shade at this point along the trail. An easy 2-1/2 mile hike where you'll see gorgeous wildflowers along the way in the Spring. So easy that it made our list for easy hikes in Gatlinburg. Crossing over fairly flat paths and some small streams, this easy trail is perfect for a zen-like experience-the sights and sounds of the falls and surrounding nature will make you understand why the Smoky Mountain National Park is the most visited park in the country. Take Light #8 in Gatlinburg to the Historic Nature Trail and drive about a half a mile, veering toward Cherokee Orchard Road and enter the park. Drive about 3 miles until you come to Roaring Fork Nature Trail. After a mile and a half, turn into the parking lot on the left. The trailhead is across the street.
Laurel Falls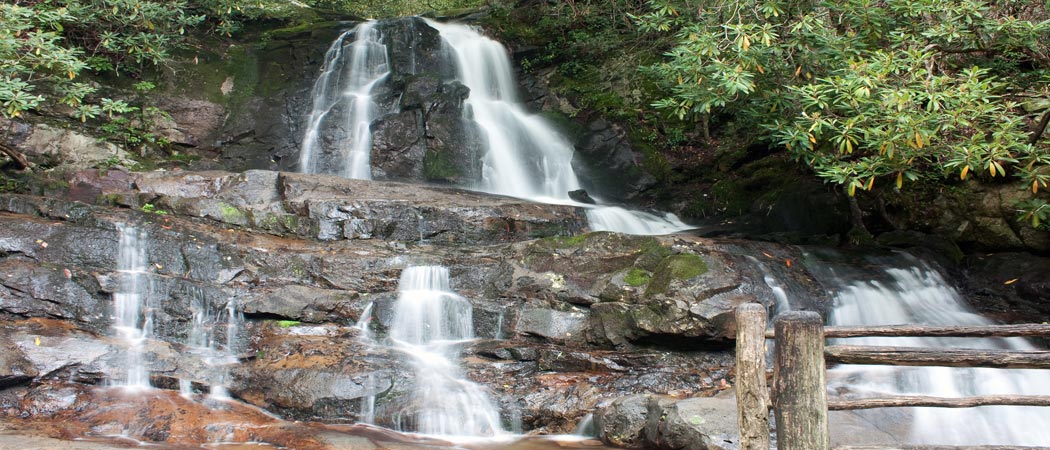 Laurel Falls is one of the park's most popular trails and waterfalls, you'll drive nearly four miles from the Sugarlands Visitor Center to Fighting Creek Gap. Parking is on the right side, but get to this one early if you're there in season. This trail was paved in the 60s to stop erosion issues and with this addition, it's become a very popular and family friendly waterfall to visit. You'll go about two miles roundtrip, and though it's a fairly easy hike, it's uphill and there are some very steep drop-offs on the way. This 80-foot waterfall is beautiful-check out how many think so on Instagram! If you don't like crowds, you'll want to go super early, late or off-season, otherwise patience is key as you and scores of others are clamoring to see this impressive waterfall.
Abrams Falls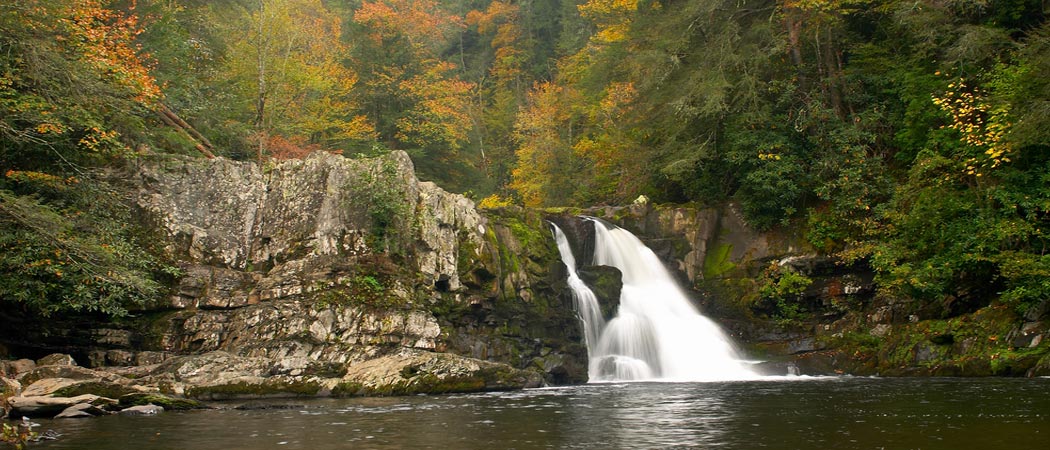 To hike to Abram Falls, you need to have some experience hiking as it's considered moderate level hiking. Roundtrip at about five miles, and you'll start the hike at Cades Cove. You'll enter the trailhead from the parking lot and go over a wooden bridge to begin. Check the park's website for info about when Cades Cove is open to hikers, bikers and walkers. You'll hike along Abrams Creek to get to the falls and and about two miles or so in, you'll cross a footbridge that leads you to a spot where you can gaze upon this 20-foot waterfall. It's very powerful and wide and gazing is best-slippery around it and strong currents in the water-swimming is not recommended and shouldn't be attempted!
The Sinks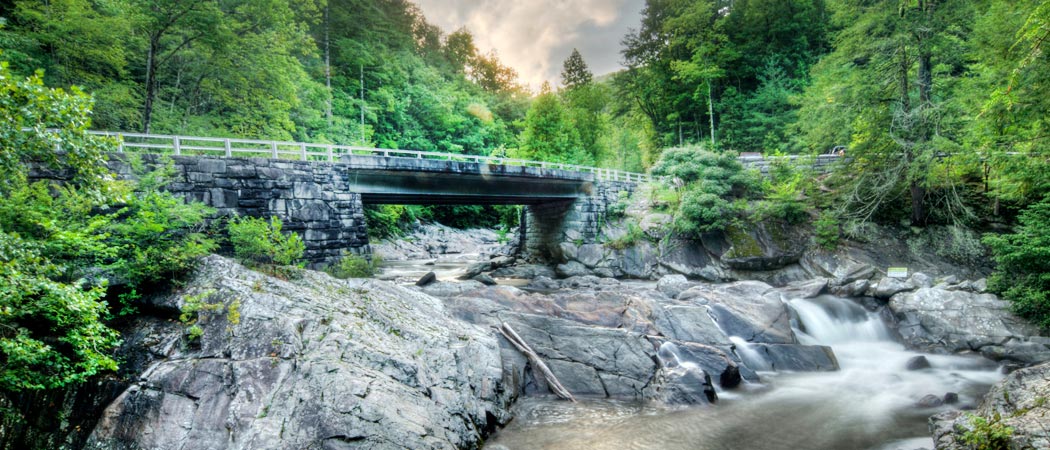 A stunning waterfall that you can drive to, this is a must-see. You'll drive about 20 minutes from the Sugarlands Visitor Center toward Cades Cove. Steps from a parking lot, this scenic stop has waterfalls to walk under and though some have attempted to swim, it is not recommended to do so at all. A natural formation created from a river, surrounded by large rocks, cliffs and giant boulders, the water is crystal clear. This is a gorgeous spot to stop and gaze at the Smoky Mountains' mysterious and magical "power" that keeps visitors from around the globe visiting time and time again. A very popular spot, go early morning or late to get a glimpse!
Ramsey Cascades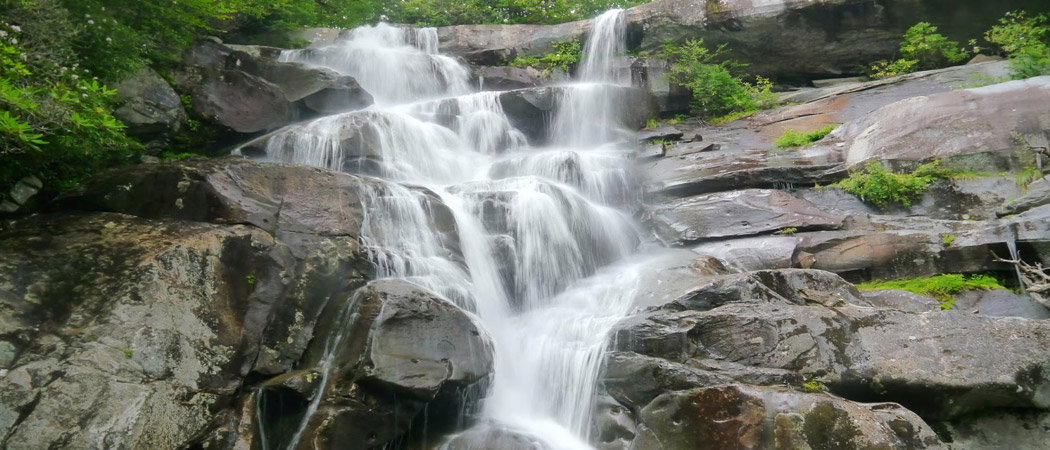 This waterfall walk is only for seasoned hikers. The trail is steep, strenuous and long-8 miles roundtrip. At Light #3 in Gatlinburg, you'll get on to 321 east and drive 5 or 6 miles where you'll turn at Greenbriar. At a fork in the road, turn left and you'll get to Ramsey Cascades Trailhead. You'll go up in elevation over 2000 feet to get to the falls and some of the trail is rocky and somewhat treacherous. Plus, you'll walk over a long footbridge high above a creek and at about 4 miles into your hike, you'll happen upon Ramsey Cascades. One hundred feet of glorious falls. You'll see warnings around climbing the rocks near the falls-take heed as this waterfall is to be viewed from where you are-not up close and personal. For experienced hikers, it's well worth the hike.
There you have it-some of our best Gatlinburg waterfalls recommendations! Do you have a favorite not listed here?
Gatlinburg Cabin Rentals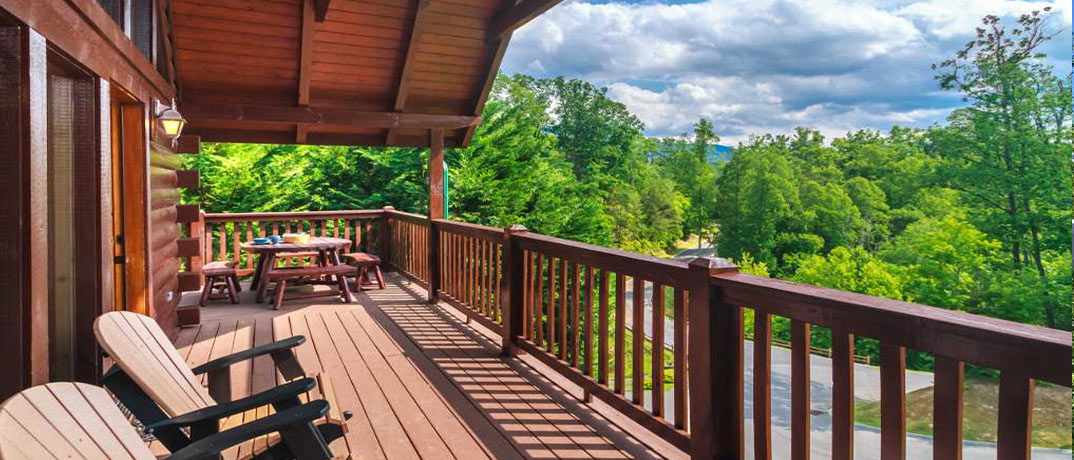 The waterfalls in and around Gatlinburg are absolutely beautiful and we recommend making an effort to see them. Even if you aren't an experienced hiker, it's worth the effort to go see them. If you are exhausted after hiking to see the waterfalls, relax the rest of the day in your cabin rental in Gatlinburg.