The Top 5 Family Friendly Things to Do in Hilton Head, South Carolina
Four words to describe Hilton Head? Laid back, lovely and genteel. A grand dose of Southern charm coupled with family-friendly Hilton Head, SC activities make it one of the most popular resort-like vacation spots in the U.S. Check out our list of the top 5 family-friendly things to do on Hilton Head Island below:
Beachcombing
If white, fluffy sand is your idea of fun, then you're in for a treat. Dig your toes in and bring a good book because Hilton Head beaches are some of the most gorgeous on the East Coast and there's 12 miles of them. If you a crowd-lover, head over to Coligny Beach where you'll find shops, restaurants and boutiques. Bring your own chairs or rent a few (along with umbrellas). There's plenty of bike racks located nearby to lock up your bike if you're traveling that way. Folly Field Beach is located on Starfish Drive and you'll walk through a lush green park and then an expansive boardwalk to get there. Outdoor showers and bathrooms are nearby. For those seeking a quieter venue, try Alder Lane, Burkes, Driessen, Fish Haul and Islanders Beach Parks. For more info about Hilton Head's beaches visit Town of Hilton Head Island.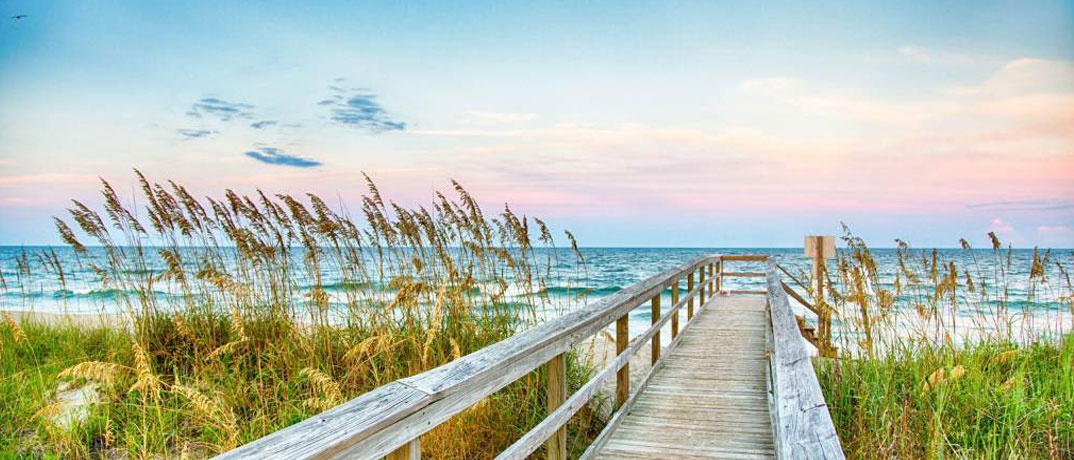 Catching Some Culture
The Hilton Head Symphony Orchestra has seasonal events October through May featuring the works of Beethoven, Brahms, Copland and Bernstein, to name a few. "Symphony Under the Stars" is a special event during the year. For more info visit Hilton Head Symphony Orchestra.
The rich heritage of Gullah is celebrated with different events on the island—visit Gullah Celebration for more info. Don't miss the Coastal Discovery Museum that has over 69 acres of Hilton Head history, flora and fauna, with a Southern Red Cedar tree that dates back to 1595! If you want live theater, you'll find a wide variety—The Arts Center of Coastal Carolina, Lean Ensemble Theater, Main Street Youth Theatre, May River Theatre and Southeastern Summer Theatre. If you're a movie buff, you're in luck—Hilton Head has three movie theaters. Visit Hilton Head Island—Theater for more info.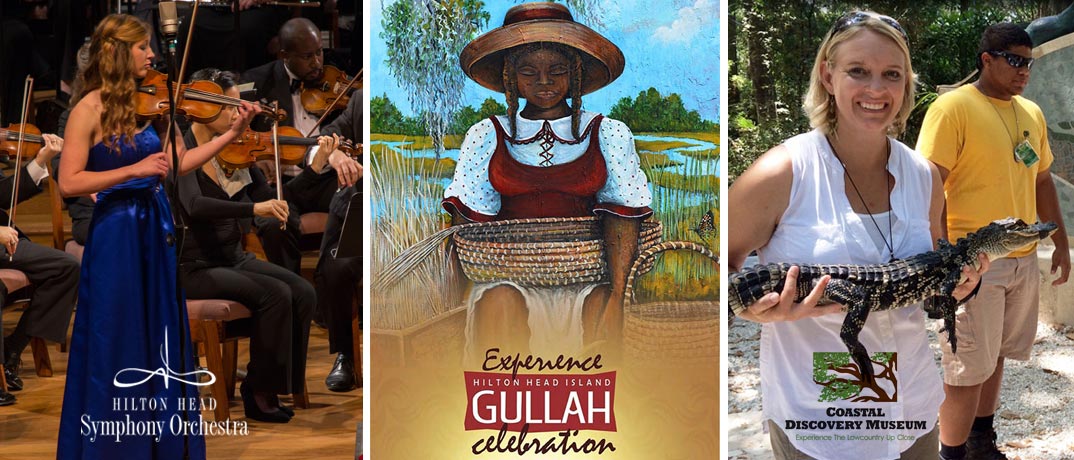 Biking, biking, biking
Hilton Head is bike-friendly, bike loving and you can just about bike anywhere—along multi-use trails—that take you from the beach to your condo and more. Hilton Head Island has the distinction of being one of the top 25 bike-friendly communities in the U.S. There are over 60 miles of bike paths and plenty of places (30 plus!) to rent them if you don't bring your own. If you want to ride with a group, there's plenty of biking clubs to arrange that for you. Check with one of the numerous bike rental companies on the island for details. For more info about bike rentals on Hilton, visit HiltonHead.com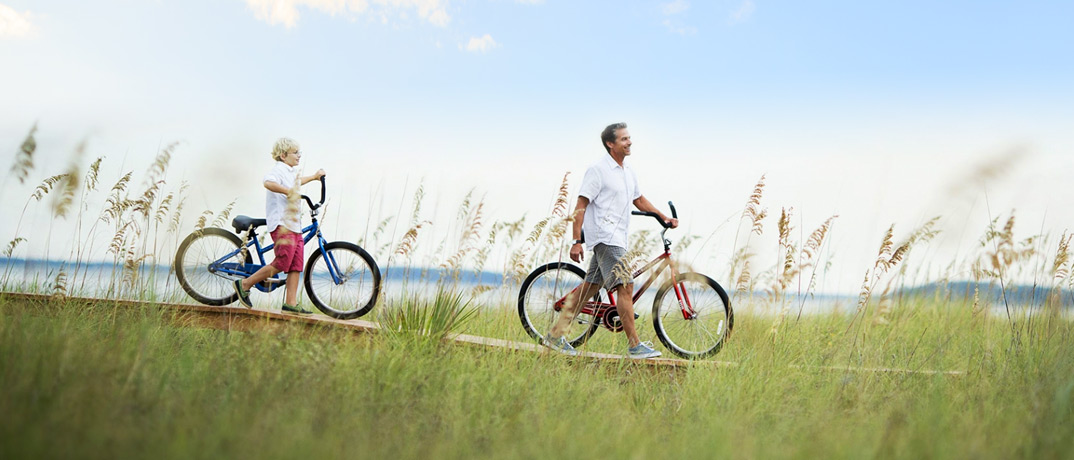 Shopping 'Til You Drop
Yes, you can! There's boutique shops, upscale shopping and budget-friendly shopping for bargains. Shelter Cove Towne Centre has shops, services, eateries, restaurants and more. It overlooks Broad Creek and has a stunning park that opened in 2015. The sunsets are spectacular and there's events throughout the year. What's better than a great day of shopping and attending one of the island's numerous events? Check out Shelter Cove Event Calendar for more details. If upscale boutique shopping is more your style, visit the Village at Wexford and Main Street Village Shopping Center. A short drive over to Bluffton will get you to Tanger Outlets where you can pick up name brand fashion at incredible prices.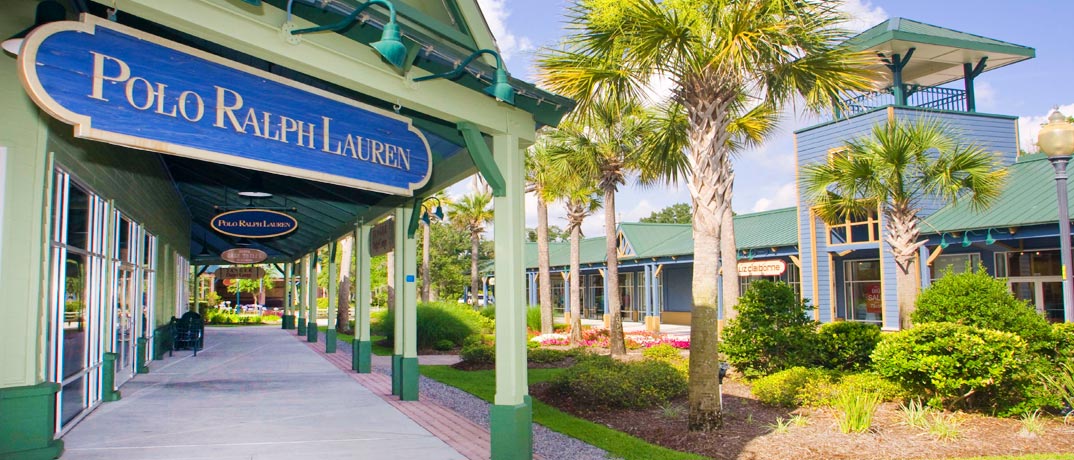 Dolphin & Whale Watching and Water Cruises
Who doesn't love to observe dolphins playing? Or see a majestic whale flip its massive tail up out of the ocean? It's like having your personal Finding Nemo experience (with your choice of whether to get wet or not). You can choose to sail, take a pontoon boat, a yacht or a catamaran. Experienced guides will make certain you see some of Hilton Head Island's most beautiful wildlife and ocean residents. There's absolutely nothing like a sunset cruise for special occasions or to make a special memory. For a list of the best that Hilton Head has to offer visit HiltonHead.org.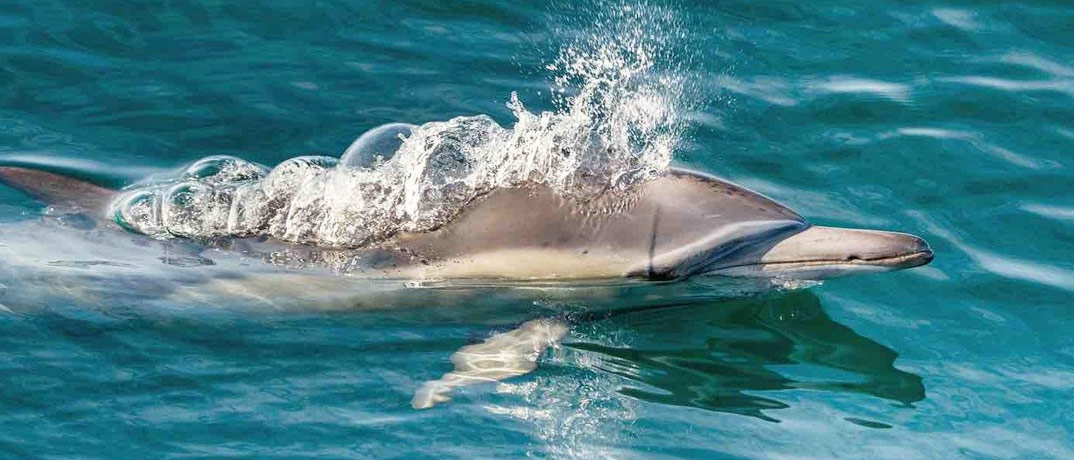 Hilton Head Island Condo Rentals Are Always Nearby
One of the best things about Hilton Head Island is its intimate geography (12 miles by 5 miles wide) and its close proximity to everything you want to do during your stay. It's sure to become one of your favorite retreats—the perfect getaway for you and your family—and all within minutes of your luxurious Hilton Head condo that's waiting, just for you.