Hilton Head Kid Activities
The weather and the beauty of Hilton Head Island is the reason why 2.7 million people visit. According to the Hilton Head Visitor Center, nearly 80 percent of those visitors have vacationed in Hilton Head before.
A great deal of those visitors to the sunny shores of the island are families. The reason? There are so many things to do in Hilton Head with kids. We've rounded up our list of the best kid-friendly and family-friendly activities.
Beaches & Bike Paths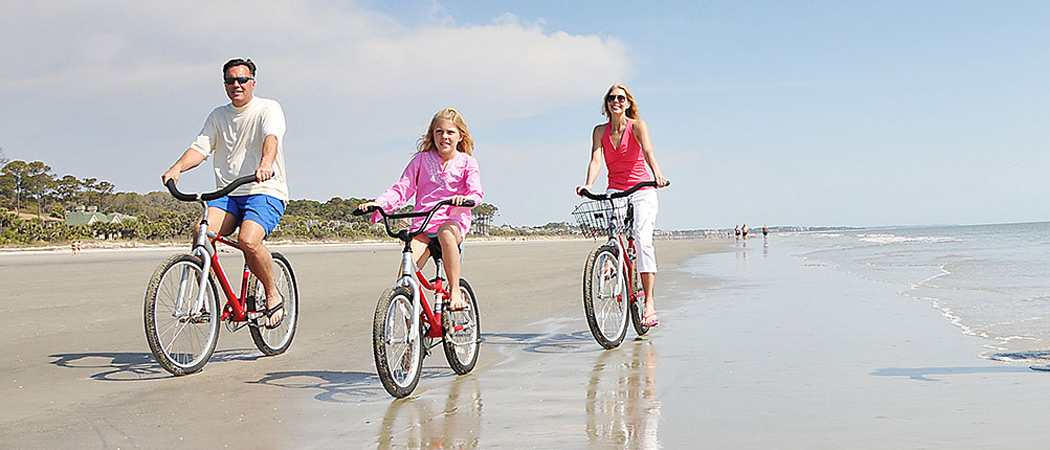 We've written about the pristine beaches and they are packed during the season. According to the Island Packet, a local newspaper, there was a record-setting number of vehicles crossing the bridge onto the island last summer (about 73,000 in a single day!), especially on the weekends.
Families and kids usually flock to Coligny Beach because it's so close to restaurants and shopping. The beautiful beach park adjacent to the expansive, beautiful beach keeps you and the kids happy with endless activities (besides beach-combing). Safe and convenient, the shopping plaza has tons of shops and outdoor kiosks where everyone in the family can pick up souvenirs or specialty island items and gifts. Dining is great—the kids can grab an ice cream and you can grab a island beverage! Big Bamboo is a lively and family-friendly cafe and there's usually live music. Coligny Ice Cream and Deli is perfect for a ice-cream cool down or to pick up some sandwiches. There's also lots of bike racks to lock up your bikes as it's the best way to get around the island.
Families also visit Folly Field Beach. Though located in a beautiful, tree-lined neighborhood, it's a quieter place for you and your family to spend the day. There's a small park, outdoor showers, bathroom facilities and a boardwalk. Pack a picnic and settle in for the day—this breathtaking white-sand beach is perfect for sand castle building and dolphin watching.
Bike paths are everywhere and it's one of the reasons of several family activities. Download a map of the island's bike paths here. There are over 60 miles of paths, 12 of which are on the beaches. It's truly one of the best designed bike-friendly towns in the United States and you'll see people of all ages using them. There are so many bike rental shops on the island.
Experience Some Art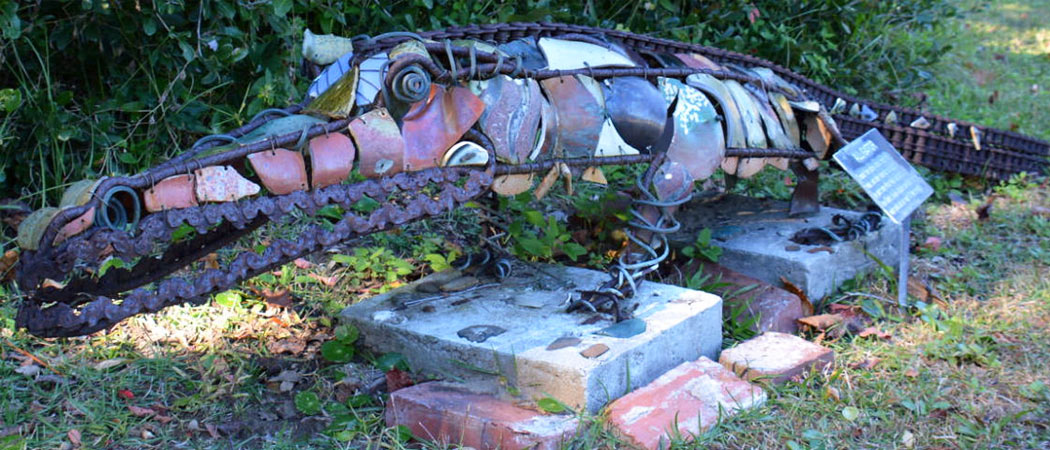 The sunsets themselves are "natural" art on the islands. They'll take your breath away! For more manmade art, you can bike or walk to, check out the island's parks. The Community Foundation of the Lowcountry created a fund in order to place outdoor sculptures on Hilton Head. Compass Rose Park has a sculpture of Charles Fraser (who developed Sea Pines resort community) walking an alligator. There'a family of horse sculptures on Chaplin Linear Park and a bold and beautiful abstract sculpture representing a sail boat at the corner of William Hilton Parkway and Arrow Road. Shelter Cove Community Park has a Veterans' Memorial sculpture.
The Coastal Discovery Museum is an island treasure and a family favorite. The museum hosts events throughout the year and has permanent and temporary exhibits in their museum. There's a farmer's market, cruises, storytelling, kayaking and guided tours and walks. The tour guides are expert in the island's eco-systems, preservation and wildlife. Children and adults alike love exploring all of the islands special spots (dolphin watching being a favorite).
Take a Water Tour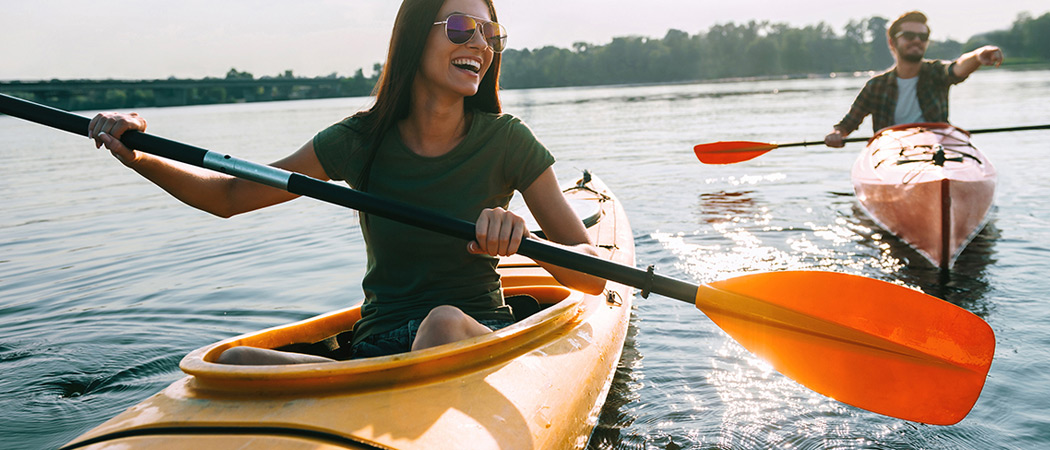 There are so many choices for water tours—dolphin watching on the Dolphin Ocean Cruise at 149 Lighthouse Road in Harbour Town is a 90-minute cruise. Families love the Pirate Ship Dolphin Tour where you boat a pirate ship for a 1-1/2 hour cruise out of Palmetto Bay Marina. Catch glimpses of dolphins and all kinds of other sea creatures and birds. Take a mermaid tour of go to mermaid school at Mermaid of Hilton Head.
Island Explorer Dolphin and Nature Tours has earned a Certificate of Excellence from TripAdvisor and 5-star reviews. The folks here have been doing this for over 30 years and they know how to plan a perfect family outing that will make your water tour in Hilton Head memorable. Choose from four different tours!
Kayak Hilton Head will allow you and your family to get up close and personal with the dolphins and other Hilton Head water creatures, plus they're open from sunup to sundown. Oh the photo possibilities!
Cool Off With Ice Cream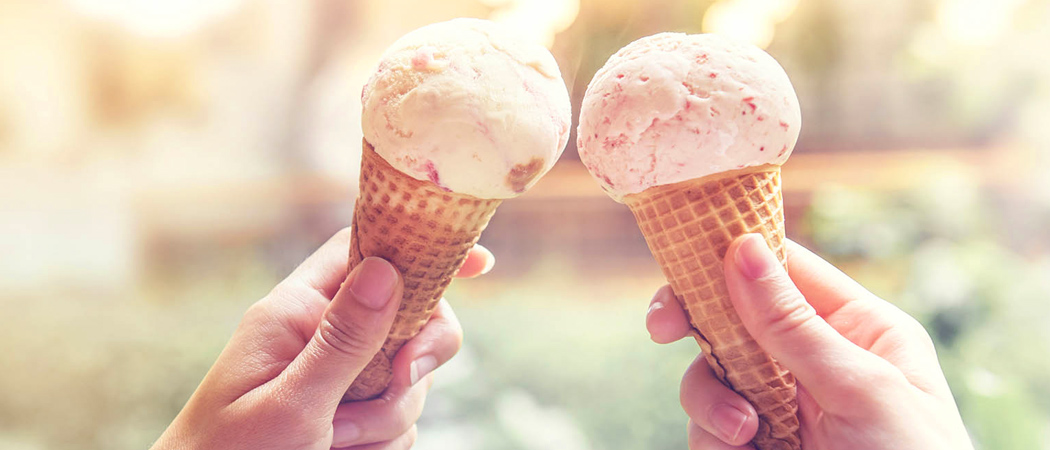 Our three favorite ice cream places are Hilton Head Ice Cream at 55 Orleans Road (try the Turtle ice cream or The Double Chocolate); The Ice Cream Cone (Coligny Ice Cream and Deli) at 1 N. Forest Beach (their old-fashioned milk shakes are incredible) and Kilwins Hilton Head at 112 Shelter Cove Lane, where you can get ice cream and all kinds of sweet goodies.
Condos in Hilton Head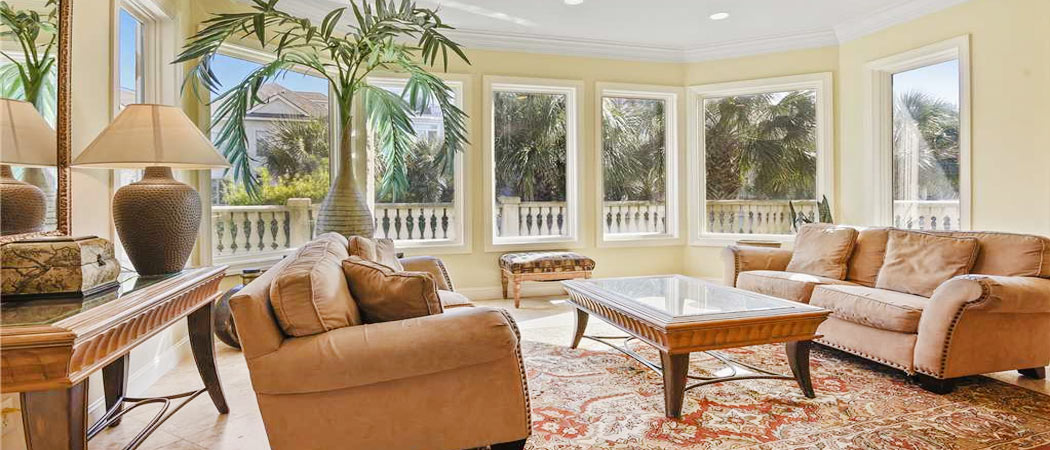 Hilton Head is known for its family friendly activities and there's never a dull moment (unless you want it to be). Sometimes packing a picnic, building sandcastles and watching dolphins from one of the island's beautiful beaches is exactly the best thing for the kids. Make sure you book a kid-friendly resort in Hilton Head. Condo-World has plenty of options for any family or budget. Book online today!