Take a Walk on the Wild Side on Hilton Head Island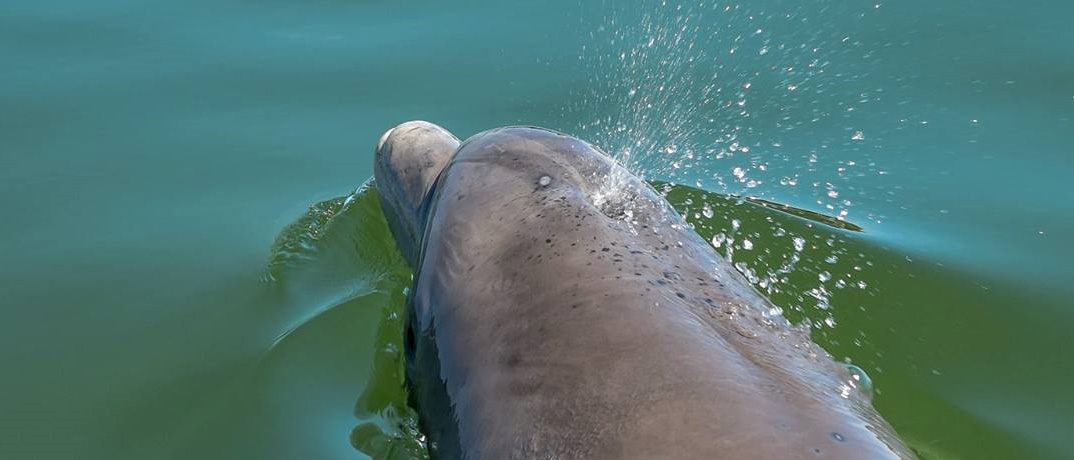 Hilton Head Island doesn't just have picture-perfect sunsets and beaches. When it comes to wildlife, there are beautiful, unique and exotic species that swim the ocean and roam the land. From egrets to gators to dolphins, Hilton Head wildlife tours are the best way to find them, see them and enjoy the special creatures that are indigenous to the island.
Live Oac Private Dolphin Tour
This is the way to go if you'd like a private tour — just you and your family and/or friends. Customize it to your liking after taking to the guides. They're run on SUV Deck Boats. These knowledgeable guides will ensure you get some beautiful shots of the playful creatures that swim the oceans near Hilton Head.
Prices range from $178 – $508.
Location: 43 Jenkins Road, Hilton Head.
Bluewater Adventures
Whether it's on a catamaran, power boat or pontoon boat, you can rent one on your own or have a guide tag along to point you in the right direction to see the best wildlife. They have a 3-hour summer fireworks tours every Tuesday where you'll see dolphins, manatees and other marine life. At the end of the tour, you'll anchor at Broad Creek at Shelter Cove Marina to watch some fireworks.
Tours range from $110 for tours up to $2500 for a 5-day unguided power boat rental.
Location: 1 Shelter Cove Marina, Hilton Head.
Island Skiff Tours
The special feature of the Eco Tour is you'll be sitting low in the water. You'll steer the boat with a stick and follow a local guide boat. The guides points out interesting facts along the way and it's one of the best ways to see wildlife up close and personal. The Dolphin Watch Boat tour is a 25 mile trip through the salt marshes and local waterways. If you feel the need for speed, book a speedboat tour.
Prices start at $125.
Location: 18 Simmons Road, Hilton Head.
H2 Sports
If you the kind of brave soul who wishes to see gators up close and personal, this is the tour for you. Take a one-hour guided tour along the lakes of the Sea Pines Forest Preserve. Don't worry, you'll be safe in the 12 passenger electric boat and the guides do this all day every day and know the lay of the land and how to maneuver around those gators so as not to disturb them too much!
Prices for adults are $29 and 12 and under, $20.
Location: 149 Lighthouse Road, Hilton Head.
Sea Pines Preserves Tours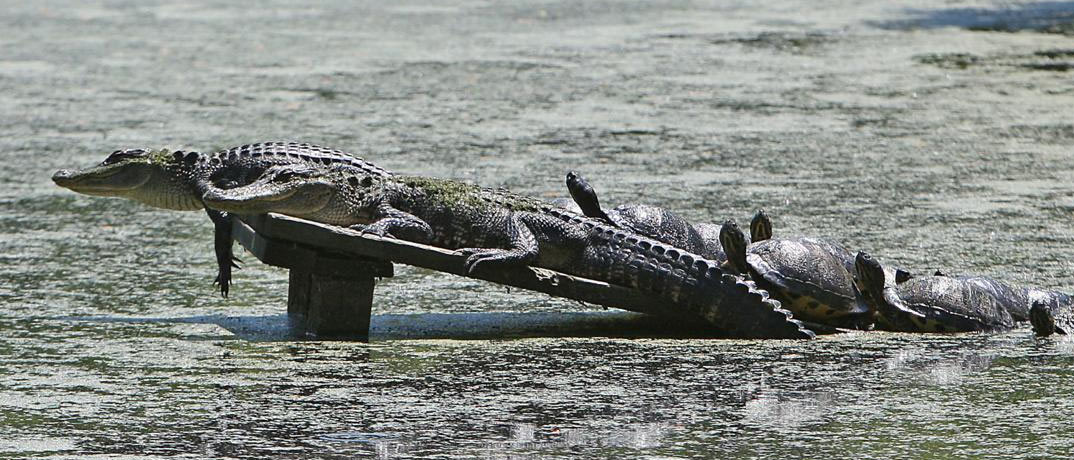 You have to visit the Sea Pines Preserves whether you schedule a guided tour or not — the history here is incredible. There is over 600 acres of forest preserve, unspoiled beaches, marshes, tidal creeks and so much more. If land tours are more to your liking, check out the Forest Preserve Wagon Journey where you'll search for all kinds of creatures.
Location: The Sea Pines Resort, 32 Greenwood Drive, Hilton Head.
Backwater Cat Adventures
This 5-star Trip Advisor rated tour has two different ones to choose from; one is an hour and the other, 2-1/2 hours. Guides tell you how to navigate and know the backwaters well. The longer tour stops at a couple islands. Whether you choose the shorter tour or the longer one, you'll be glad you did.
Prices are $75 to $125 per person and the boats are 2-seaters that are "virtually unsinkable."
Location: 43 Jenkins Road, Hilton Head.
Zipline Hilton Head
For an action-packed, adrenaline rush kind of wildlife tour, check out Zipline Hilton Head. Soar above the marshes, water and through the trees for two hours of an eco-adventure tour you'll never forget. There's also a playground in the sky where you're bound to see one of hundreds of species of birds in the trees.
Location: 33 Broad Creek Marina Way, Hilton Head.
Hilton Head Helicopter Tours
If you want to go way above the oaks, marshes and waterways, there's no better way to tour the island than a helicopter tour. You'll see Hilton Head and the surrounding beaches and islands like never before. Or, book one of their very special exclusive experience packages. Go horseback riding on Daufuskie Island once you land. This could be the setting for the best proposal ever!
Prices range from $39 to $349 per person.
Location: 38 Gateway Circle, Hilton Head.
Hilton Head Condos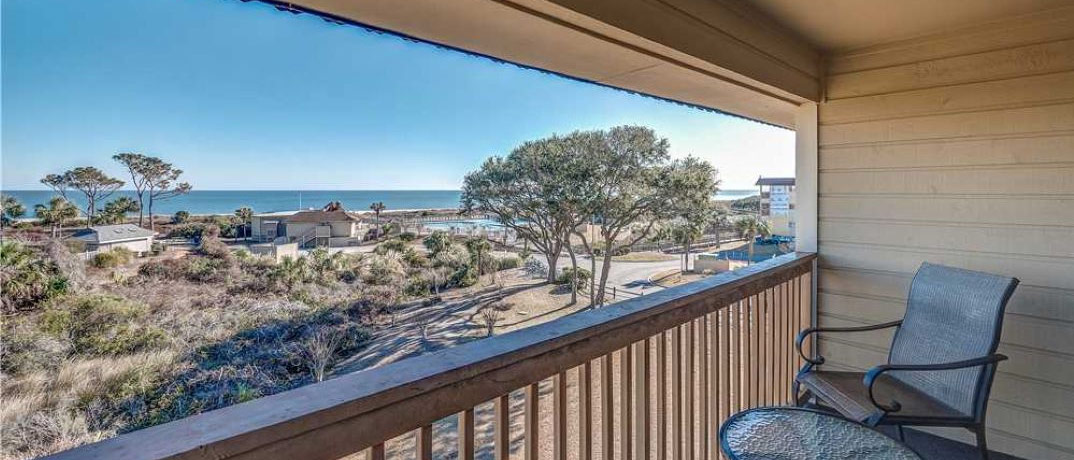 After a day of adventure, you'll want a night in. Maybe on the balcony of your luxury condo in Hilton Head, where you'll toast to the amazing day you had. Book yours online at Condo-World today!