Avast, ye Mateys! It's time to open your treasure chest, dig out your eyepatch and sword, and get ready for the 64th Annual Billy Bowlegs Pirate Festival from May 31 through June 3! You'll find that iniquitous Billy Bowlegs with his pirates and their dastardly deeds off t'shores of t'Emerald Coast around Destin and Fort Walton Beach! Rumor has it that he be plannin' to dock his ship yet again at the Fort Walton Beach Landing on the Gulf for this year's theme "Booty Calls!" So, welcome landlubbers and swabbys of all ages t'dis jolly family event! Bowlegs'll be drawin' in some 500 "ships" expected for the main event on the waterfront as they "capture" the beach in his honor! Everyone's a pirate at Bowlegs!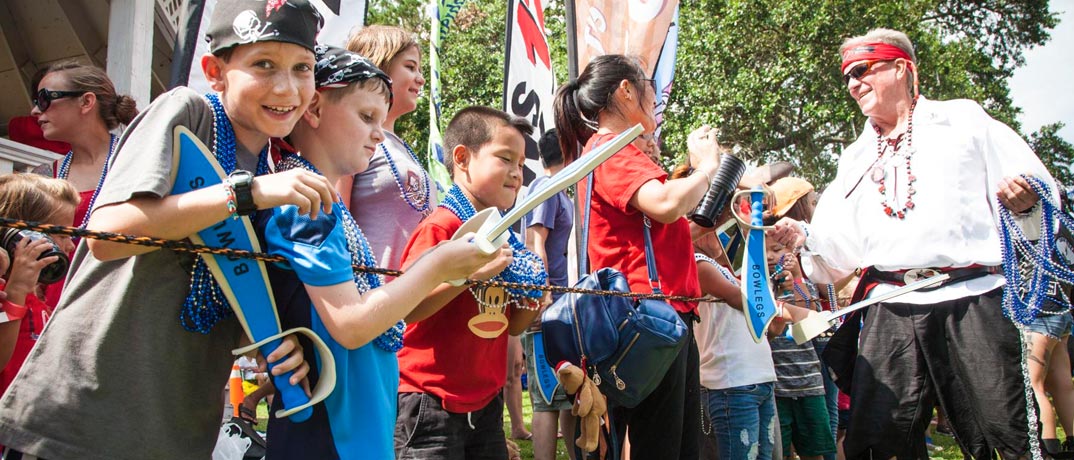 Did you know it all began as a water-skiing festival in 1953 with a real local pirate legend, William Augustus "Billy Bowlegs" Bowles? The Billy Bowlegs Festival now draws visitors from all over to experience this one-of-a-kind, pirate festival where ya can emjoy the day o' frollickin', skirmish, grub and grog Gar and all sorts of colorful pirate activity all over town—lots of hoopla complete with booty, treasure and fun!
Schedule of Events
This year, there'll be more pirates than ever! And yay, of course Capt. Billy and his Krewe will arrive by sea to "scout" the Landing on Friday, May 31st, and return to implement their dastardly plans on Saturday, June 1st.
Friday, May 31st
The Fort Walton Beach pirate festival begins at the Landing at 3 p.m. on Friday, May 31.
From 4 to 7 p.m. Capt. Davy and the Crossbones will present their unique combination of magic, balloon sculpting, music and pirate-themed contests.
Take in all the action at the "Defense of the City" demonstration by Reed's Raiders at 6 p.m. Capt. Billy and his Krewe will dock at the Landing around 7 p.m. for their reconnaissance mission and a skirmish with the Mayor and Reed's Raiders.
On Friday night, ­­­­­­­­­­­­­­­­­­­­­­­­­­­­­Conjugal Visit will play from 7:30 to 9 p.m. followed by the festival fireworks.
Saturday, June 1st
On Saturday, June 1, the Annual Billy Bowlegs 5K gathers runners and walkers together starting at 7:30 a.m.
Then the festival grounds will open at 11 a.m. and you'll explore a day filled with pirate revelry, music and a performance by Matizzy from 11:30 a.m. to 2 p.m.
The Bowlegs Krewe is expected to attack the city at approximately 2 p.m. We'll see what tricks and strategies Mayor Dick Rynearson and the Reed's Raiders will use to repel Capt. Billy's invasion this year. Their invasion will be followed by a closing set from Capt. Davy and the Crossbones before the festival closes at 6 p.m.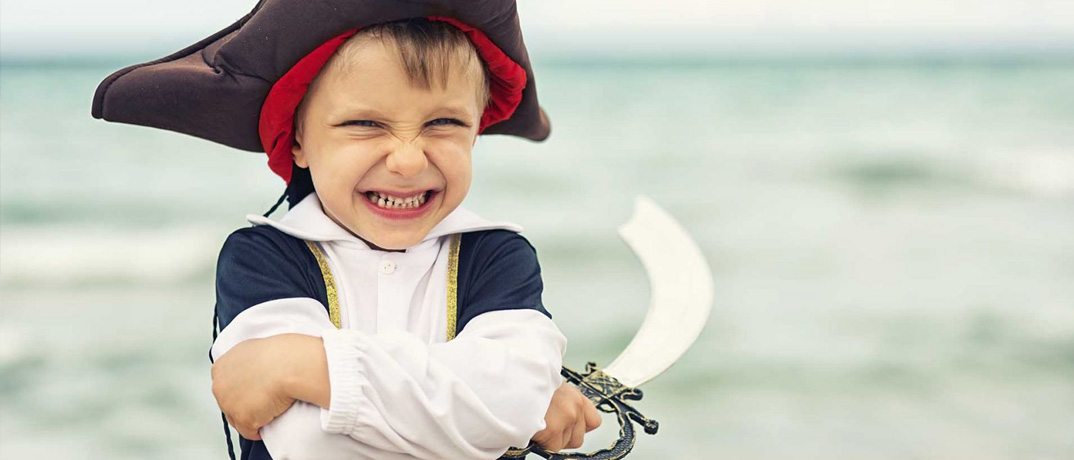 Throughout the festival, you'll enjoy entertainment on the main stage and there will be a large kids' Pirate Play Zone. Kids' bracelets, allowing unlimited access to all the children's attractions, will be available for $15 each day and will include a rock wall, Euro-Bungee, and Space Walk as well as a Kids' Carnival. And then there's ye grub—everything from ice cream to seafood, to skewered meats—live music and shops. As you dart to the Pirates Village, you can check out the mercantile with glass art, clothing, jewelry, trinkets and more! But, aye, keep your eye out for the scallywags wandering about!
Monday, June 3rd
"Make way, mateys!" You'll love the excitement of da Billy Bowlegs Torchlight Parade on Monday, June 3 at 7 p.m. Roughly 100 floats, boats, and vessels will wend their way from First Street up Eglin Parkway, and they'll be lobbing beads and throws for you to catch and corral.
Condos Near the Billy Bowlegs Festival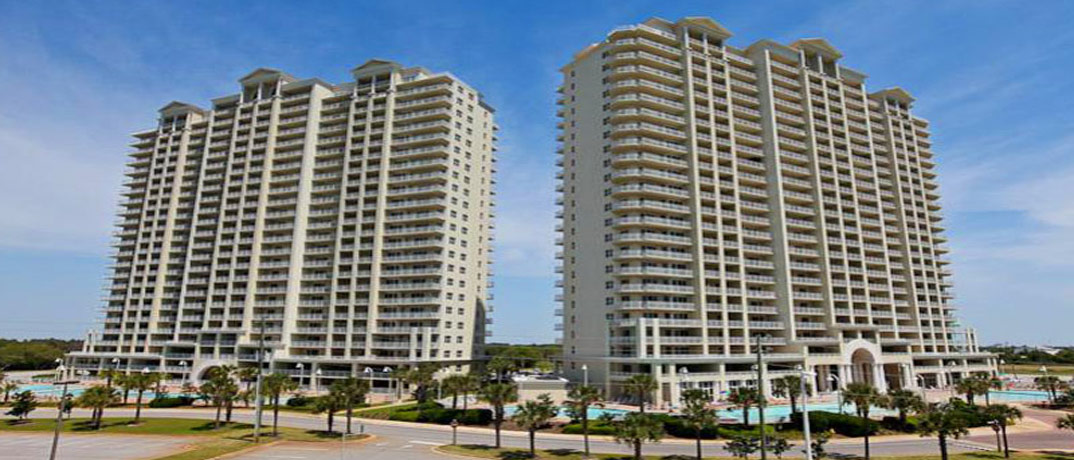 Shiver me timbers! Be sure not t' miss the Billy Bowlegs Festi'al Aye calling thousands of landlubbers in by land, sea and air. If yer wantin' to chart your course to the 2019 Billy Bowlegs Festival, stay nearby in a Destin Florida condo, where ye can plan your treasure of a stay in an array of accommodations with Gulf views and convenient to all the hoopla and mischief.
Event Summary
Name
​
64th Annual Billy Bowlegs Pirate Festival
Location
​
Fort Walton Beach Landing Park

,

139 Brooks St. SE

,

Fort Walton Beach

,

FL

-

32547
Start Date
End Date
Description
Shiver me timbers! Be sure not t' miss the Billy Bowlegs Festival, calling thousands of landlubbers in by land, sea and air.