Climb The Trees at Go Ape North Myrtle Beach
If you're up for adventure, the only way to go is up at Go Ape North Myrtle Beach, where there's a challenging layout of zip lines, high-ropes courses, swings and more suspended sky-high in the trees.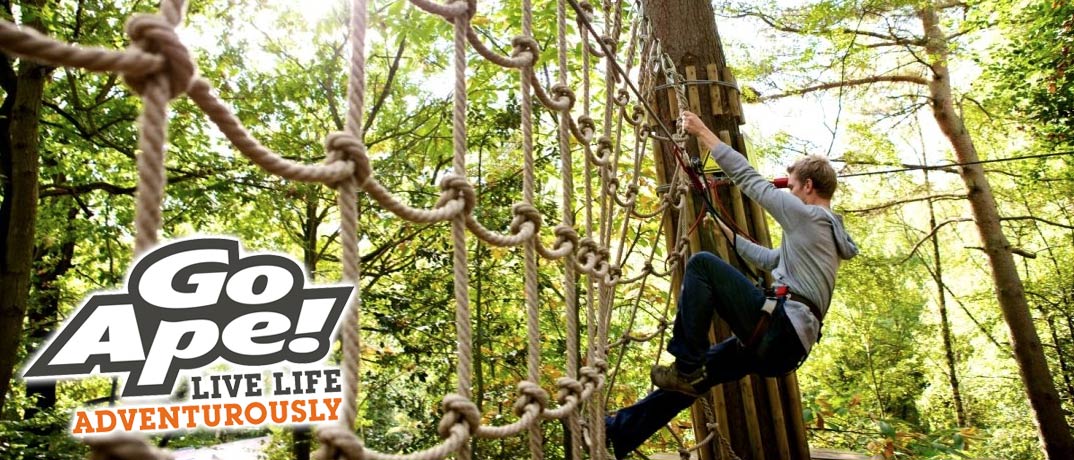 This Myrtle Beach zip line and ropes course offers fun in the forest canopy for all ages, with Go Ape's Treetop Adventures (minimum height required is 4 feet, 7 inches tall) and Treetop Junior that requires climbers to be at least 3 feet, 3 inches tall. Make sure you bring comfortable clothing and closed-toed & closed-heeled shoes. I'd also recommend bringing some bug spray if you are prone to bug bites. GoPros and other attachables are allowed, but you are not allowed to use your phones once you are in the trees. There are a total of five courses in the Treetop Adventure and they all end with a thrilling zipline to the ground. But before you reach course number one, you are given a 30-minute safety briefing and get fitted for your harness. Go Ape's number one rule (and you'll see it everywhere) is "always stay connected". There is water at the start of every course, but if you are the constantly-thirsty type or if it's a really hot day, it could be worth bringing an attachable water bottle to keep on your person.
Once you finish your safety briefing, you are on your way to course number 1 – the training course. Your guide will walk you through this small course, applying some of the basics you learned in the training. After that, you are sent off on your own. There are guides that walk the grounds and your harness is equipped with an emergency whistle in case of disaster; you'll never feel unsafe. The courses increase in difficulty as you work your way through them, but you are allowed to skip around. Some of the obstacles include climbing cargo nets, suspended log steps, a twisted walkway, and a Tarzan swing! The big finale is at the end of course 5 – a long zipline over the entire lake. The courses are a ton of fun and a great workout. You might feel it a little bit the next day.
If you're on the hunt for a ropes course in Myrtle Beach that will engage you longer than a whirl around an amusement park ride, head over to Go Ape North Myrtle Beach. The Treetop Adventure will probably take you between 2 and 3 hours to complete all 5 courses, depending on how quickly you move and how busy it is. Book your Go Ape reservation today through Condo-World to receive a discount.
Watch as Alex, Eric, and Ben go ape at Go Ape North Myrtle Beach:

And when you're ready to put your feet on the ground, check into these Condo-World resorts nearby:
Crescent Shores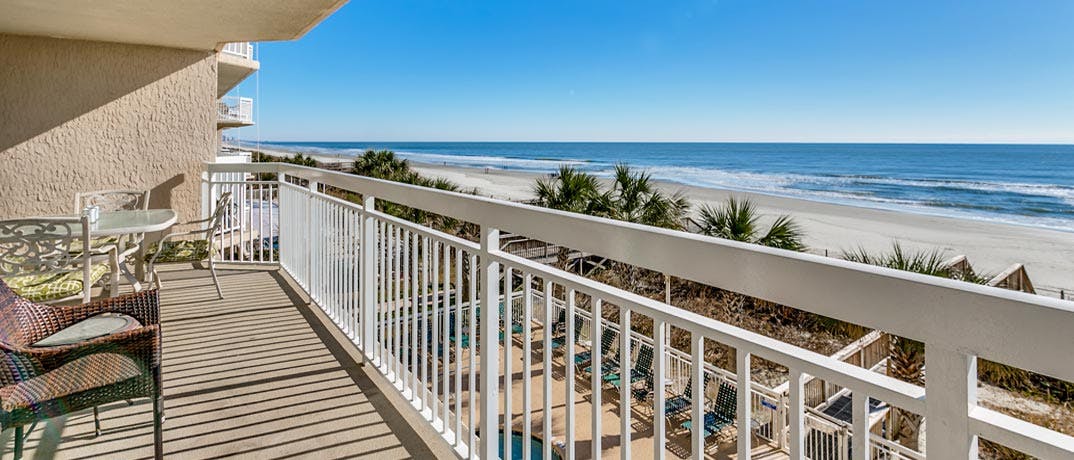 This North Myrtle Beach oceanfront resort features 2-, 3-, and 4-bedroom condos with spacious floor plans, designer furnishings, master bathrooms, whirlpool tubs and private balconies. Property amenities at Crescent Shores that your family will enjoy include an oceanfront pool, lazy river and kiddie pool.
AshWorth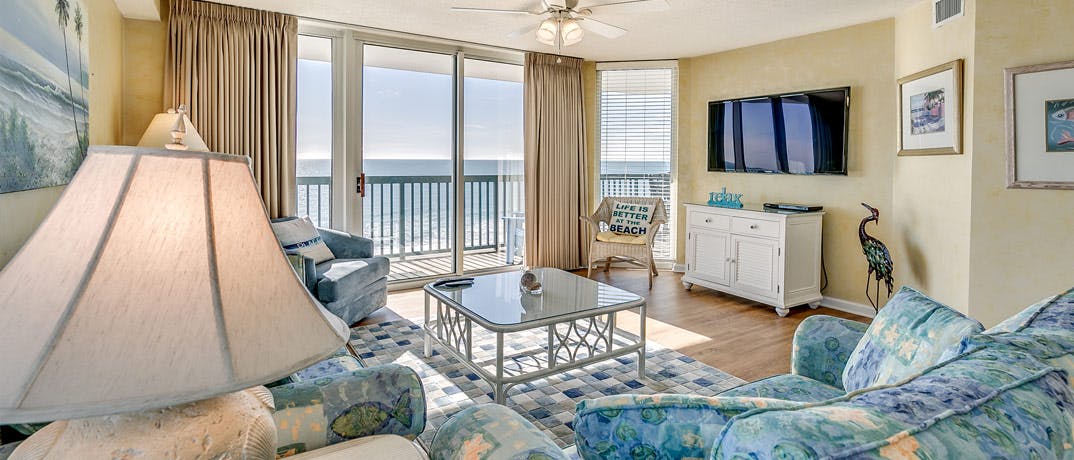 The AshWorth in North Myrtle Beach is in the heartbeat of a family-friendly section of North Myrtle Beach, where free concerts, fireworks and festivals abound all summer. The oceanfront resort's amenities also cater to the entire family, featuring multiple oceanfront pools, a lazy river, Jacuzzi, fitness center, free Wi-Fi and more. Choose from 2-, 3- or 4-bedroom condo options that all come with fully equipped kitchens, washer/dryers, private balconies and plenty of charm.