Today we kick off our
#FanFriday
series, a new program designed to spotlight our guests and the amazing memories they've shared while vacationing with Condo-World!
Our first #FanFriday is a very special story. Meghan and Scott first visited Myrtle Beach the week of July 4th in 2014, and stayed with Condo-World at Bay View Resort. Meghan comes from a military family, and the 4th of July has always been a very meaningful holiday to her. The second night of their trip, Scott took Meghan for a walk to get some ice cream. Turns out, Scott had more than ice cream on his mind. When they got in front of the row of American flags on the Boardwalk, Scott got down on one knee and proposed! This patriotic couple will always remember that they started their new life together under the stars and stripes in Myrtle Beach.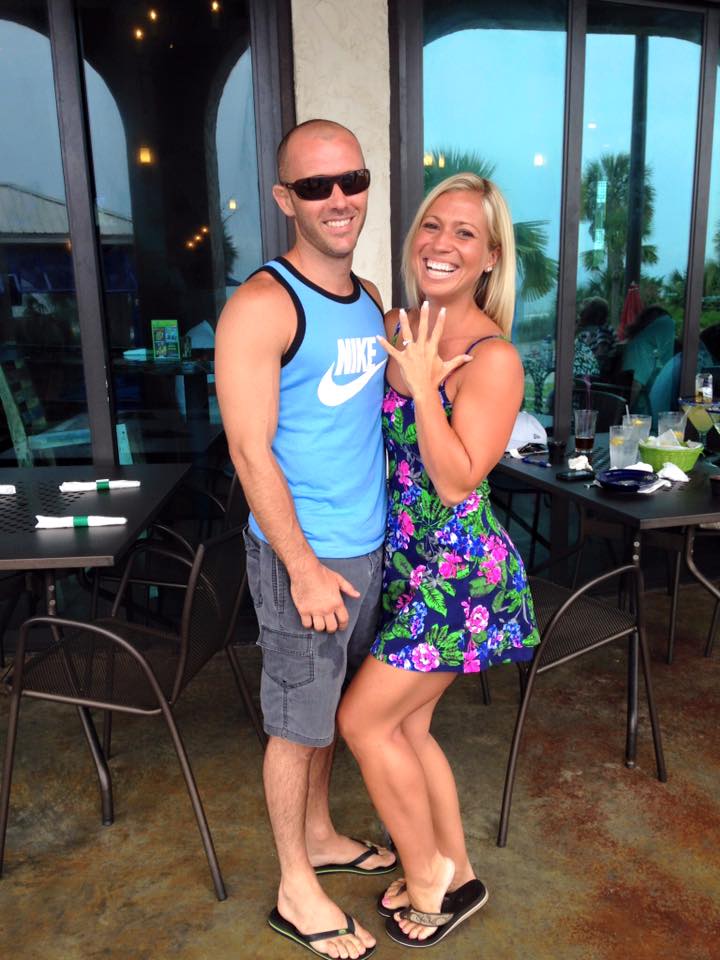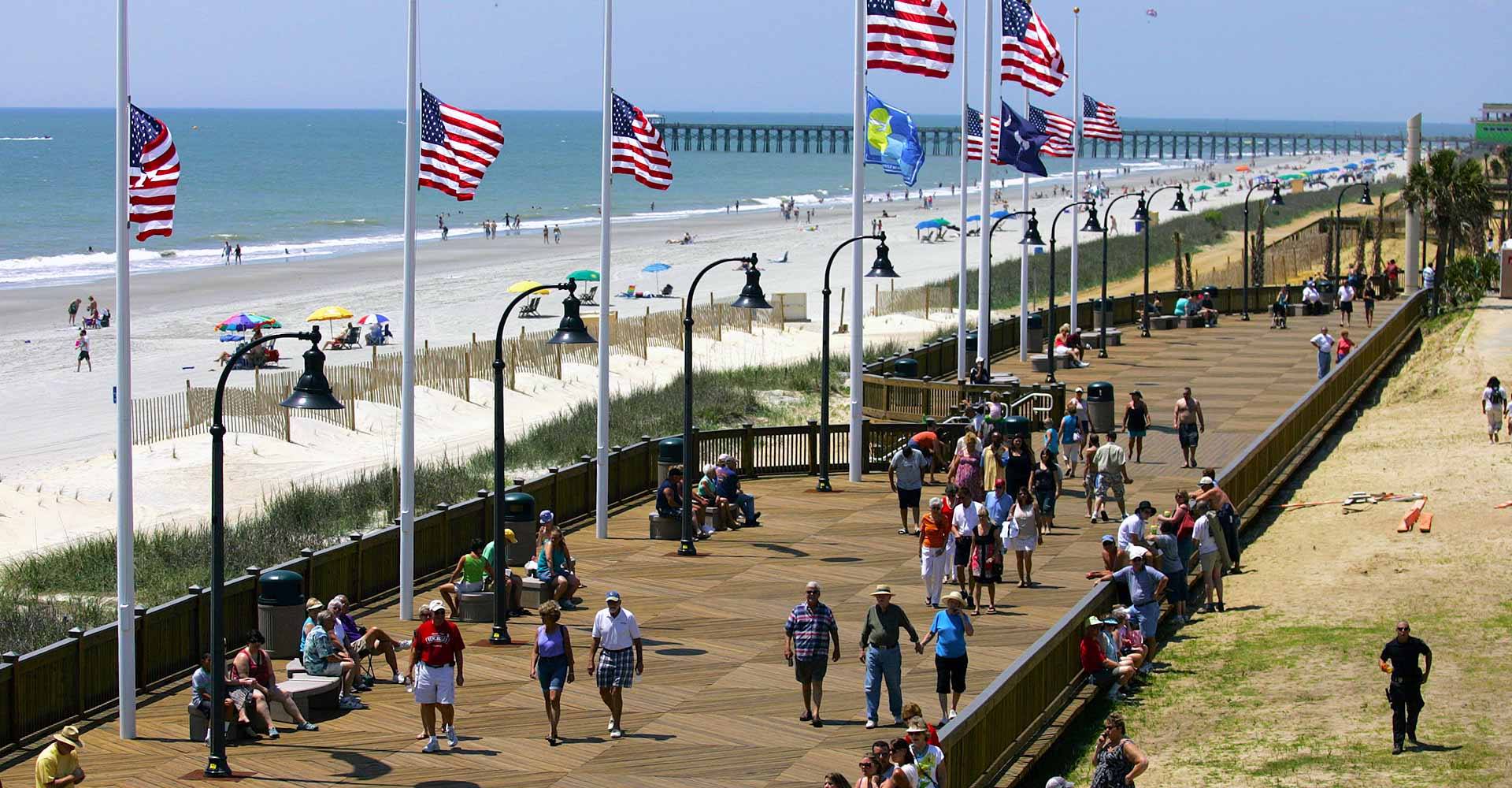 Now it was time to plan the wedding! Meghan asked her bridesmaids to host her bachelorette party in Myrtle Beach, her favorite place to visit. The girls stayed at Paradise Resort, and had plenty of fun in the sun!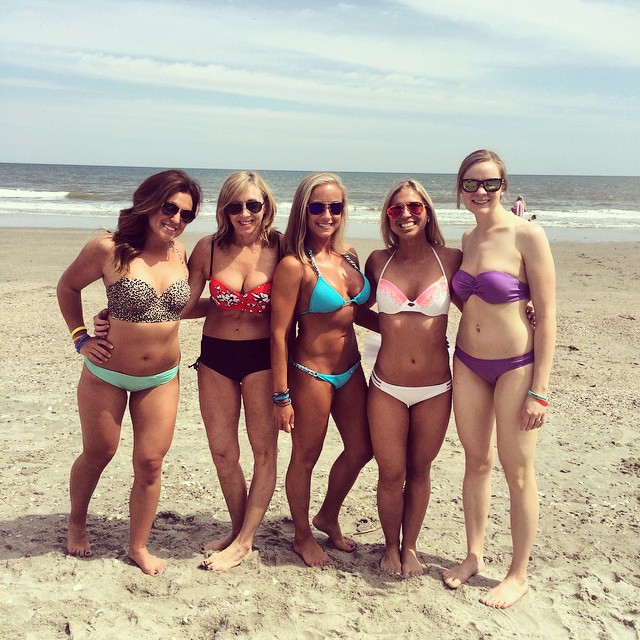 In April of 2017, Meghan and Scott made one of their last commutes from Northern Virginia to Myrtle Beach . They stayed at Dunes Village Resort on this trip, and decided that although they loved staying with Condo-World, they wanted to make Myrtle Beach their forever home!
Meghan and Scott officially made the move to Myrtle Beach a couple months later. Meghan told us "It's like we're on vacation every day now. Everyone is so friendly here. We were meant to be in Myrtle!"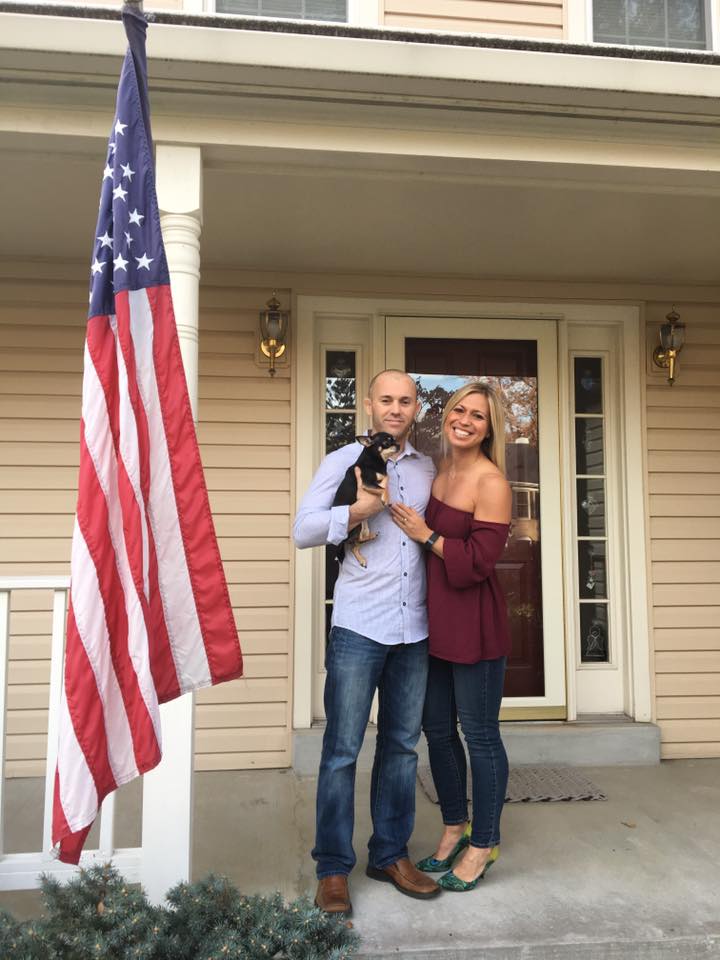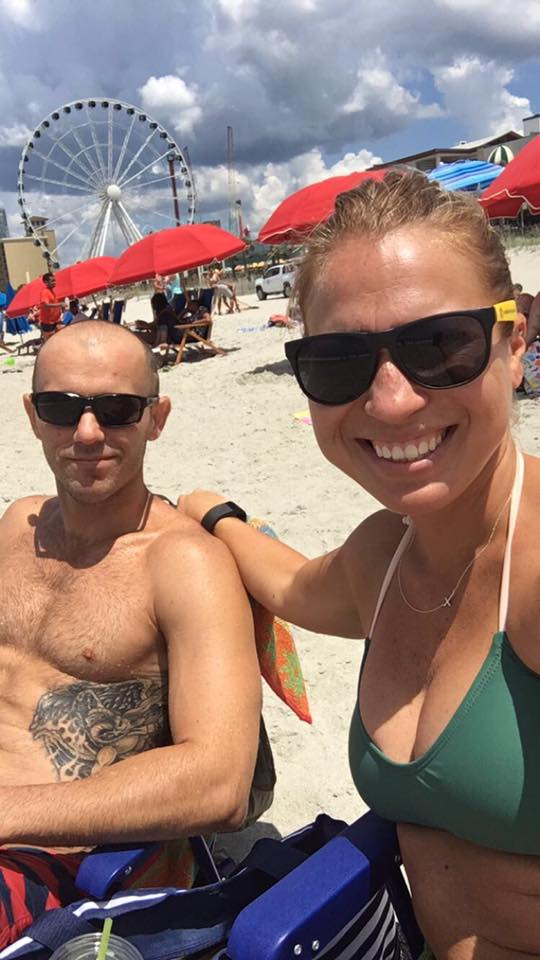 July 4th, 2017 marked another exciting announcement for the couple… their family of 2 was growing! Their perfectly patriotic themed "Red, White & DUE" announcement photo got such a huge reaction from their family and friends that it practically broke the internet!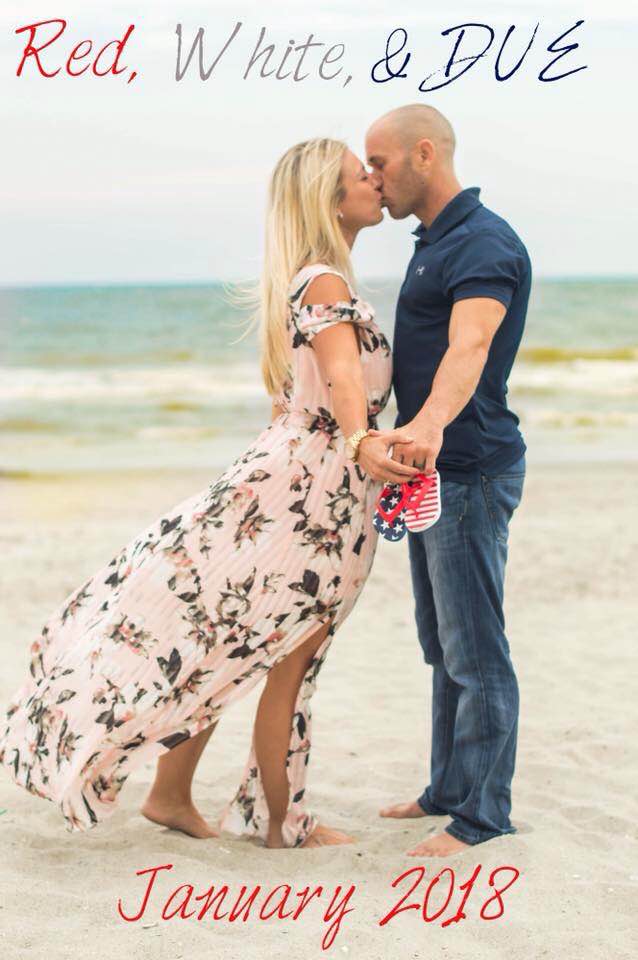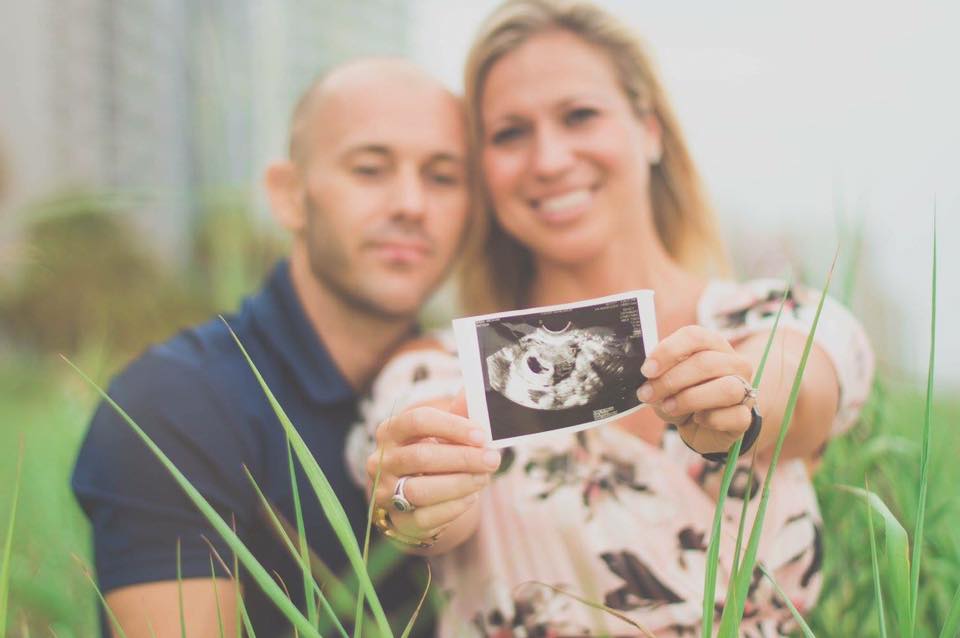 Meghan rented Condo-World's famous beach home The C-Scape in North Myrtle Beach for her baby shower, and hosted her family and friends for a beautiful day on the oceanfront.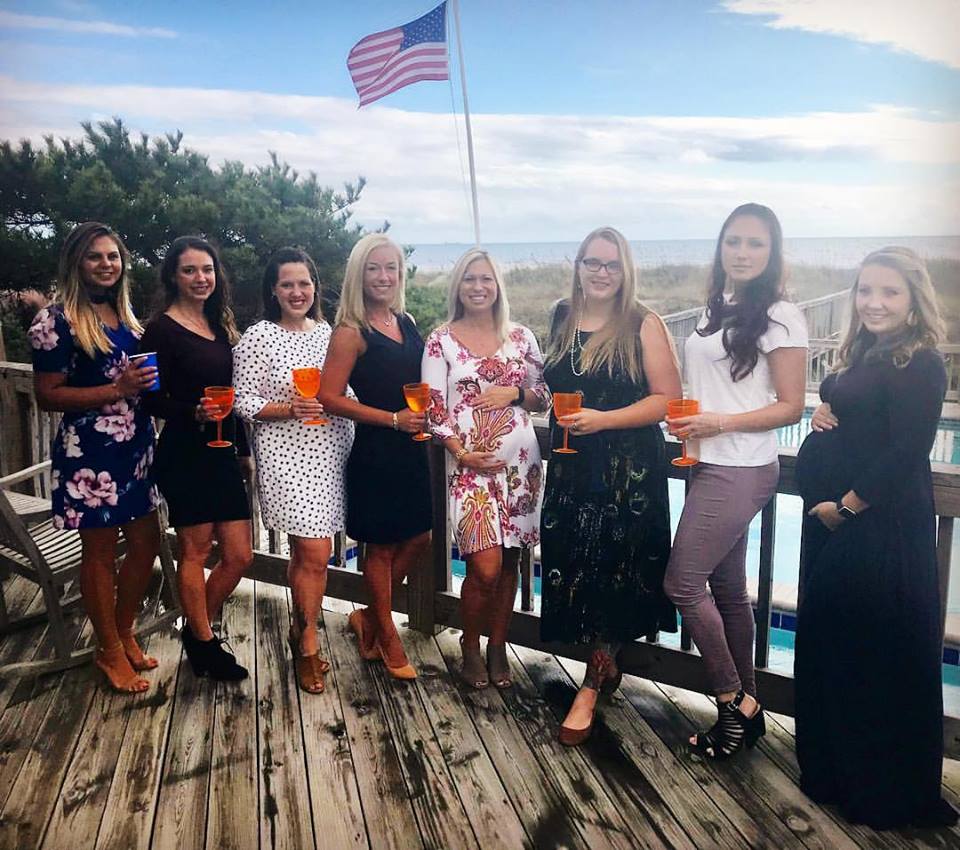 On January 24, 2018, the couple welcomed their first son and Myrtle Beach's newest resident, Austin Scott, born 7 lbs 1.6 ounces and 19 inches long. A new chapter again begins for the family of 3 as they create many more memories at the beach. Congratulations to Meghan & Scott!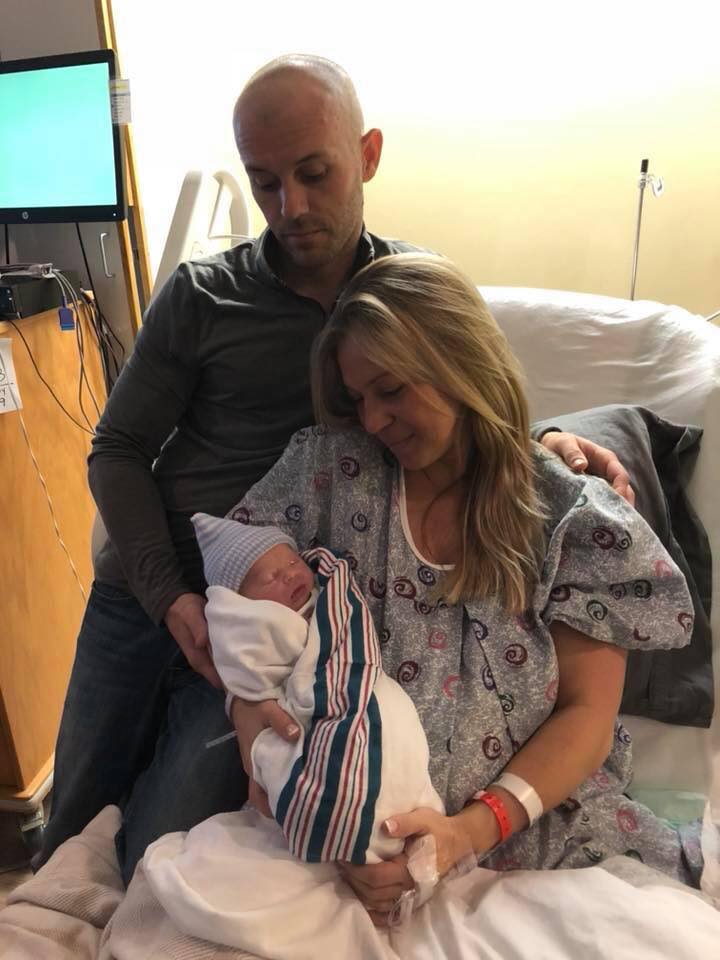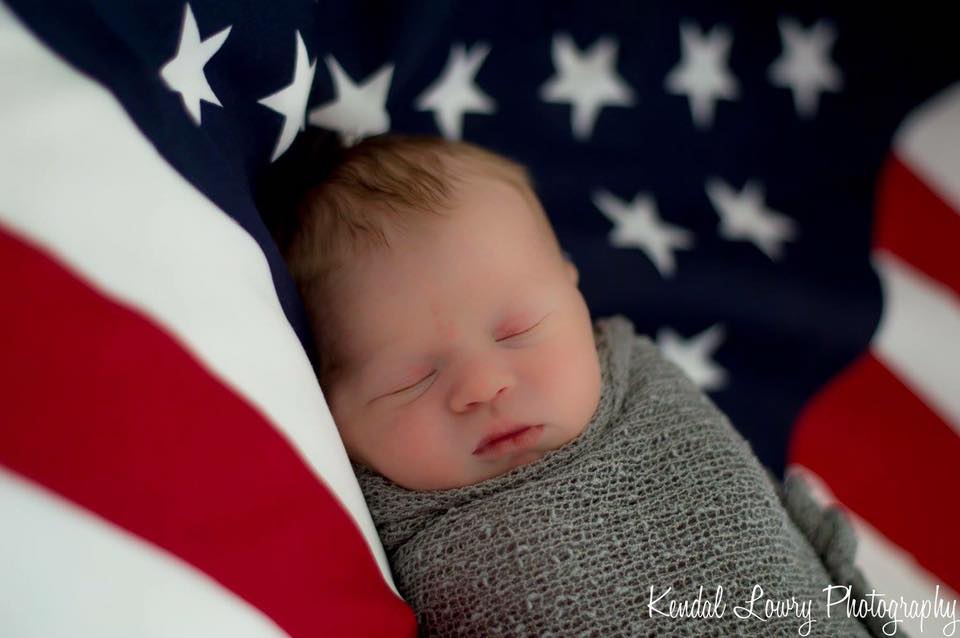 Do you have a magical moment (or two!) you'd like to share that has happened while visiting the beach? Email us at cwvacation@gmail.com if you have a story to share for our next #FanFriday feature!