Day Trip To Beaufort, South Carolina – Hilton Head's Nearby Neighbor
A day trip to Beaufort, South Carolina is a must-do while vacationing on Hilton Head Island. It is the state's second oldest city, founded in the 1700s. History buffs will love this charming place with a rich cultural heritage. Southern Living magazine chose it as "The South's Best Small Town 2017" and it's easy to see why.
It has all the charm of a Southern belle with just the right touch of homey elegance to make you feel as if you've entered a simple, more easy-going era. Once here, you'll want to visit again.
Many restaurants, shops, historical landmarks, antebellum homes, gardens and cemeteries are located in the downtown historical section. The main drag is Bay Street, but you'll find yourself branching off here and there. It is Southern charm and hospitality at its finest. From Hilton Head, take US-278 William Hilton Parkway and exit onto SC-170 toward Beaufort. Use the right two lanes to get to downtown. It will take about 45 minutes, but it's well worth the drive. Check out Downtown Beaufort's website for more info.
Stop by Beaufort's Visitor Center to find out all the things you can do for your day (or two) trip to Beaufort while you're vacationing in Hilton Head. There's no limit to what you can find!
We've listed a few of our favorite things to do in Beaufort below.
Dockside Beaufort, SC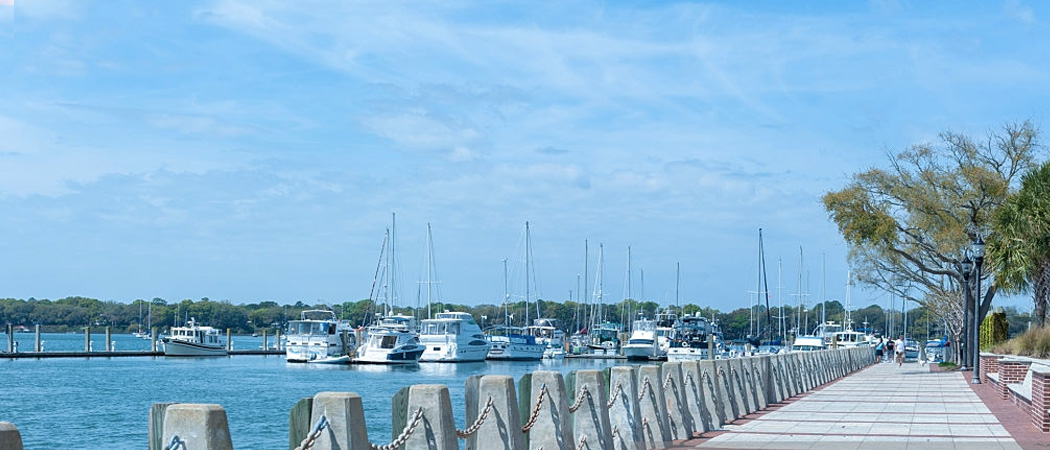 The lowcountry is all about the water and Beaufort is no exception. The Henry C. Chambers Waterfront Park is a large park that overlooks the Beaufort River and is adjacent to the Downtown Marina of Beaufort. If you're traveling by boat, moor it along the dock and enjoy all that bucolic downtown Beaufort has to offer. If you don't have a boat or yacht, watch all those who do! The park, located along the Beaufort River and Intracoastal waterway was revamped in 2006. There are bricked and paved walkways, palm trees, public restrooms, a playground, pavilion and green space for relax and playtime. An amphitheater is the location for many special events and if you're in town, during some of them, don't miss Taste of Beaufort, the Water Festival and the Shrimp Festival. Oh, and the sunsets are pretty magnificent as well! Visit City of Beaufort website for more information.
Restaurants in Beaufort, SC
So many choices to satisfy so many palates! The seafood restaurants in Beaufort, SC rival the best of the best. Some to try; Wren Bistro Bar Market, an upscale eatery in historic downtown serves both lunch and dinner and they have any and everything-beef, seafood pasta-all beautifully presented and all great! Plums Beaufort, SC is a local favorite serving up oysters, shrimp, shrimp and grits, as well as any sandwich you can imagine (try the Shrimp Po-Boys!) along with a very decent imported beer and wine list. Visit Plums for more info.
Winning Trip Advisor's Certificate of Excellence and Open Table Diner's Choice Winner for six years straight, you may want to try Breakwater Restaurant & Bar. Serving both lunch and dinner, their cypress salad, Lamb Meatloaf and Scottish Salmon is perfection! Half a block from the historic district to gets you there-visit Breakwater for hours and reservations.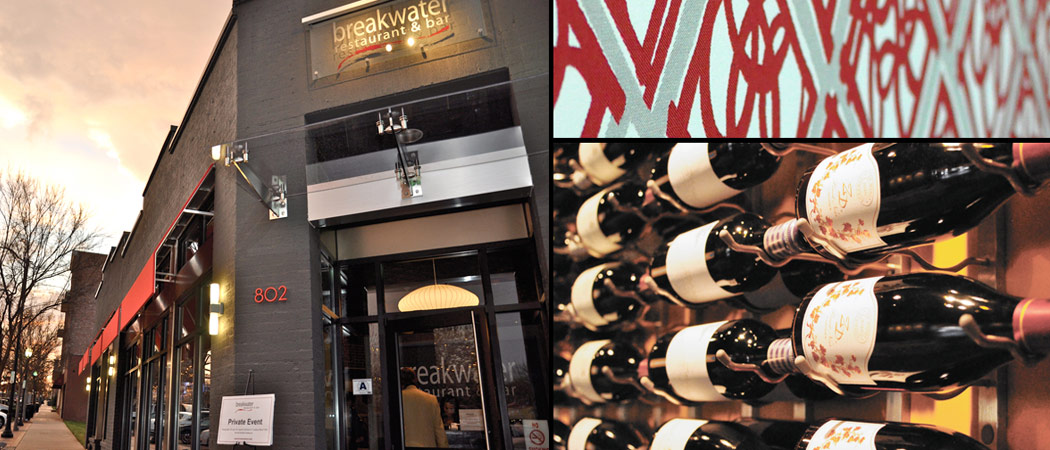 Lowcountry Produce Market & Cafe has been featured in Garden & Gun magazine and is on Oprah's "O" list. Open for breakfast and lunch, the ambiance is so special-all light and bright with sundries and other things to pick up on your way out. Common Ground Coffeehouse & Market Cafe is near the downtown park and it's the place to go to have a cup of joe and some pretty fine dessert. Visit their Facebook page for more info. The restaurants in Beaufort, SC are plentiful and you could spend more than a few days trying them all. From cheap eats to fine dining, this lovely city is foodie heaven.
Other Beaufort SC Attractions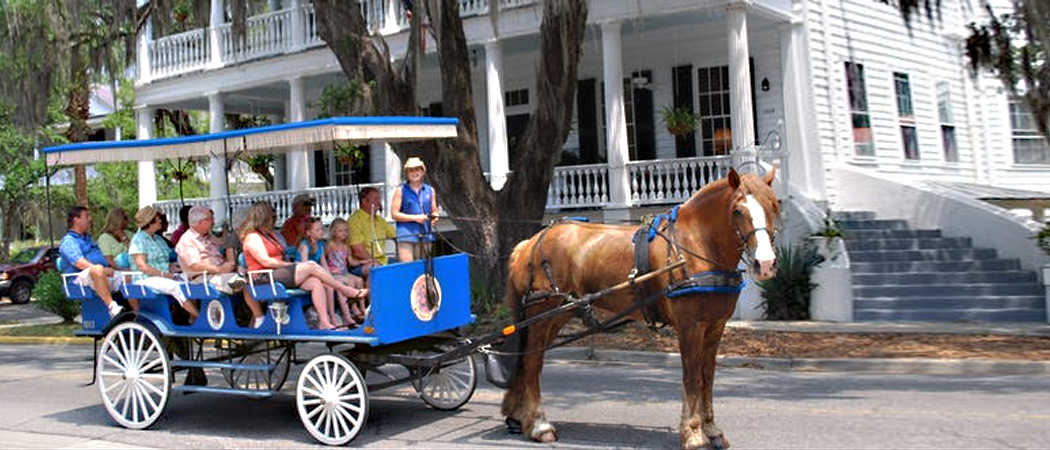 Beaufort is the location for several films (Forrest Gump, The Big Chill and The Prince of Tides, to name a few), and if you decide to find out where the stars hung out, grab a tour ticket from Beaufort tours. There's also walking history tours, horse-drawn carriage tours, plantation and Gullah tours and others-check out Beaufort Tours for more info.
Stop in the McIntosh Book Shoppe on 917 Bay Street, a charming shop that's been opened since the 80s. You'll find a treasure trove of rare books, out of print books and first editions. Take a hike on the Spanish Moss Trail-ten miles of greenway space-and you can walk, run, bike, fish and just soak up all the gorgeous marsh views and beauty surrounding you. Plans are being made to develop this community space even more, linking Beaufort to Port Royal.
For those who love to explore our nation's military bases and homes, visit the Parris Island Museum, 10,000 square feet of Marine Corp exhibits and historical artifacts. Visit Parris Island museum website.
If you're visiting in November, don't miss the Penn Center Heritage Days Celebration, a 3-day cultural event celebrating the lowcountry, its people, history, food, music and art. Visit their website for more information about this year's event.
On your way back, stop by The Chocolate Tree to pick up some of the tastiest chocolate on the planet and come home to your luxury condo in Hilton Head. Visit Condo-World to book yours today!