Whether you're staying in Gatlinburg or Pigeon Forge, you have the option of day tripping to one of East Tennessee's most recognizable cities, Knoxville.
It's only about a 45-minute or hour drive to the city that's home to the University of Tennessee at Knoxville (UTK) and their football team, The Volunteers. The football mania is major here during the season so if you're lucky enough to get a ticket, attending a game in itself, is an unforgettable experience. As the fans say, they "bleed" orange here!
If you happen to be in the mountains during the spring and summer, there is still tons to see and do in Knoxville. The city was established way back in the late 1700s and the Tennessee Valley Authority's (TVA) headquarters is here. The UTK campus has 27,000 students and the famous Body Farm is part of UTK. Top forensic scientists study what they must to solve crimes. It has revolutionized the field.
There's more to just football and facts here though. We've come up with a few things we love to do when we visit Knoxville.
Explore Downtown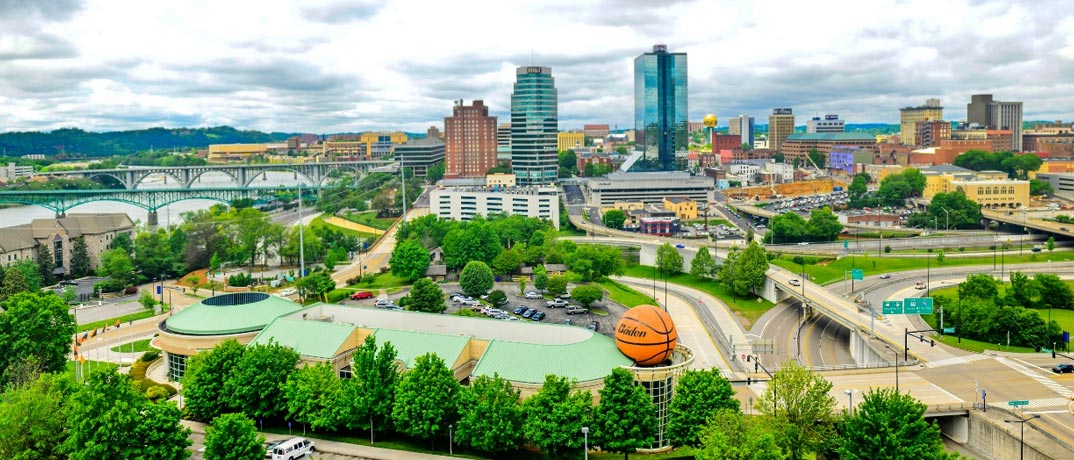 Downtown is comprised of one square mile of shops, eateries, coffee hangouts, bars, restaurants, shopping and art galleries. You can spend the entire day (or more) here! May is a great month to visit — the weather is perfect and there are Concerts on the Square, Artwalks on Fridays and a Farmers' Market on Wednesday and Saturdays.
The "Old City" has a few blocks of shops and restaurants. It's near the railroad on the NE corner of downtown. It is a vibrant hangout, very popular — with students, locals and tourists. Try the Old City Wine Bar, all brick walls and lots of wood with floor to ceiling windows. It's a fabulous spot to have a cocktail at 5 p.m., and it serves brunch on Saturdays and Sundays.
The Old City Market located on Jackson Avenue has been transformed into an artsy fun time every 2nd Saturday. Think bohemian funky town fun — food and beer trucks and outdoor markets brimming with artists' wares and creative musings.
Market on the Square hosts free concerts all summer long — all genres of music, from jazz to rock to country and classical; folks bring chairs, blankets, pets, friends and kids to enjoy the festivities. Market Square has bricked pathways and lush green oaks. Locals and visitors alike flock here. You'll see monuments and musicians playing on the streets.
Don't worry about parking as it's FREE, during the events, plus there's a great FREE trolley to jump on and off while you're exploring it all. The green line runs between Gay Street (downtown main) and the Old City and stops every ten minutes.
Restaurant Recommendations Downtown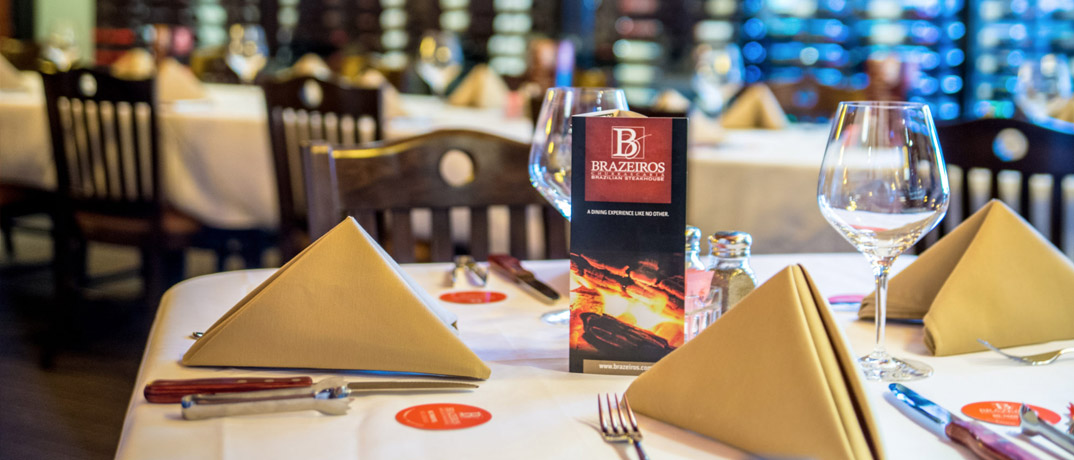 Stock and Barrel, known for the Burgers, Bourbon and Beer. "Nuff said!
The French Creperie – get the Goat Cheese and Walnut Savory Crepe or Brie and Apple Baguette with turkey and French Onion Soup — pair any of those with a glass of Rose. Come back for breakfast!
Emilia for Italian on Market Square — homemade pasta (get the Orecchiette) — plus enormously delicious pan roasted salmon. Try the dark chocolate torte for dessert!
For lunch, try Calhouns on the River. It is a Knoxville staple on Neyland Drive near UTK. The the views are awesome and so are the ribs and BBQ.
Brazeiros Brazilian Steakhouse is great for lunch or dinner and definitely for meat-eaters. If you're into upscale dining with perfect steaks, this IS the place.
Parks in Knoxville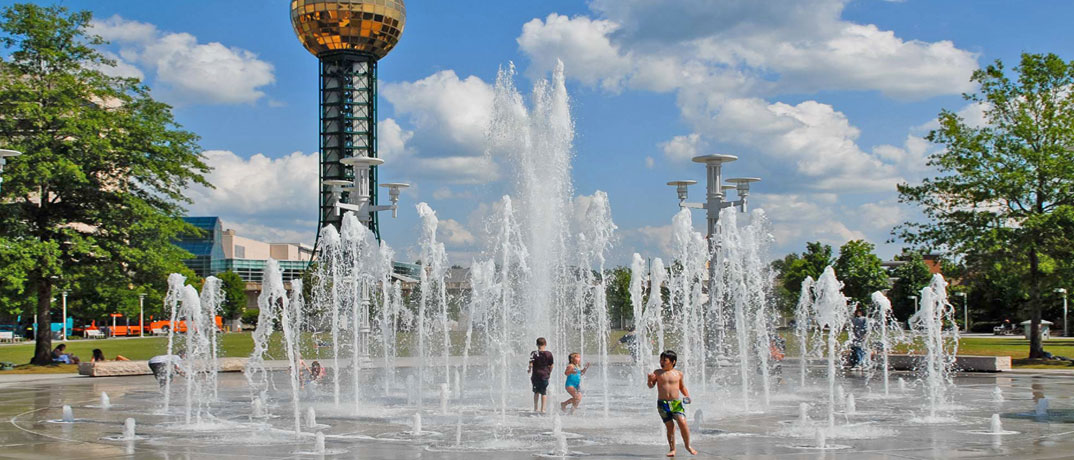 There are so many parks in the Knoxville area to explore. Holston Hills is a magnificent one with river access. You'll see playgrounds for families, a dog park, runners, walkers, fishing and kayaking.
Volunteer Landing Park is along the Tennessee River and Neyland Drive near UTK. There's a greenway and outdoor enthusiasts will love the Adventure Center to pick up paddleboards, kayaks, canoes and bikes for rent.
Knoxville Attractions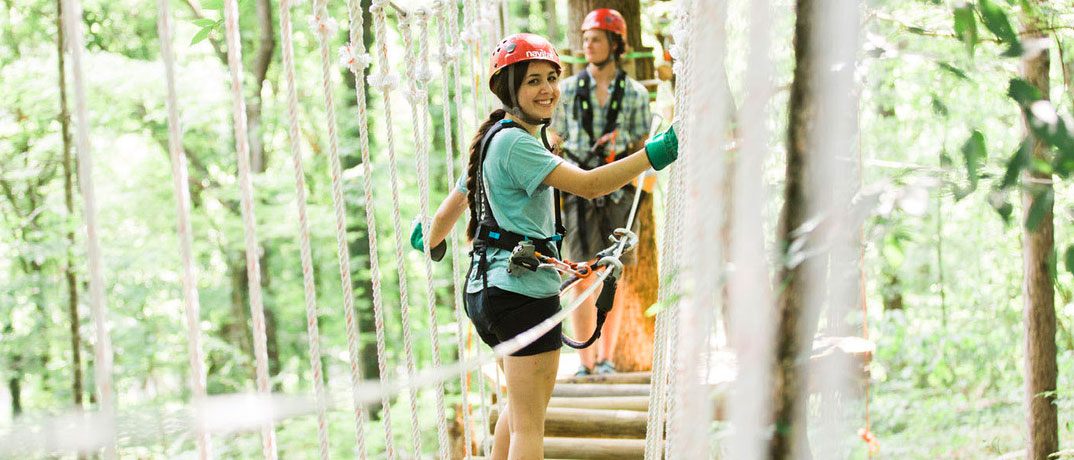 Ijams Nature Center is ranked one of the top four things to do in Knoxville and that's because it's over 300 acres of hiking, biking, paddling, climbing fun. You're going to want to do the Canopy Experience.
Knoxville Museum of Art is seriously a world-class museum. There are ever-changing exhibits and well worth a visit if you're near the World's Fair Park.
The World's Fair Park has various activities throughout the year and the Sunsphere has an observation deck that give 360 degree views of downtown Knoxville, the Tennessee River, UTK and the Smoky Mountains.
The Tennessee Theater has stunningly beautiful architecture. It was built in the 1920s and known as "the South's most beautiful theatre." It's listed on the National Register of Historic Places and has a range of performances — from plays to symphonies.
The Knoxville Zoo is a must-do for those who love animals, mammals and the like.
If you're a foodie, check out the Chef's Table Tour in Downtown Knoxville. With 5-star Trip Advisor reviews, it's a special sampling of five downtown restaurants and you'll be treated with southern-style hospitality.
There just isn't enough space to cover everything to do in Knoxville, but with it only being an hour's drive away, you can spend a couple of days exploring. Should you wish to go first-class and not worry about the drive, try Sweetheart Limousine in Sevierville.
Cabins in the Smokies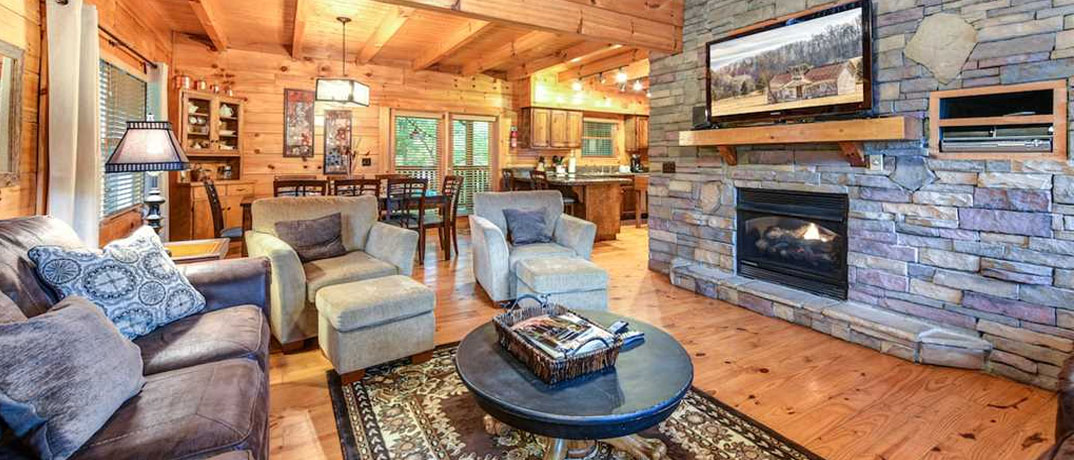 After a long day (or two) of day-tripping to Knoxville, return to your cabin in the Great Smoky Mountains and relax in the hot tub or sit a spell on the porch. Rent a beautiful mountain cabin in Gatlinburg or Pigeon Forge – each one rich with amenities that will make your mountain vacation comfortable. Reserve your cabin today with Condo-World.