The Knoxville Zoo is the premier zoo in the Southeast They offer journeys to Africa, birthday parties, and many opportunities for education about the animals they have habitats for. This is the perfect place for animal lovers to come and explore. You can also support the zoo in many ways to help the animals as well.
Knoxville Zoo Activities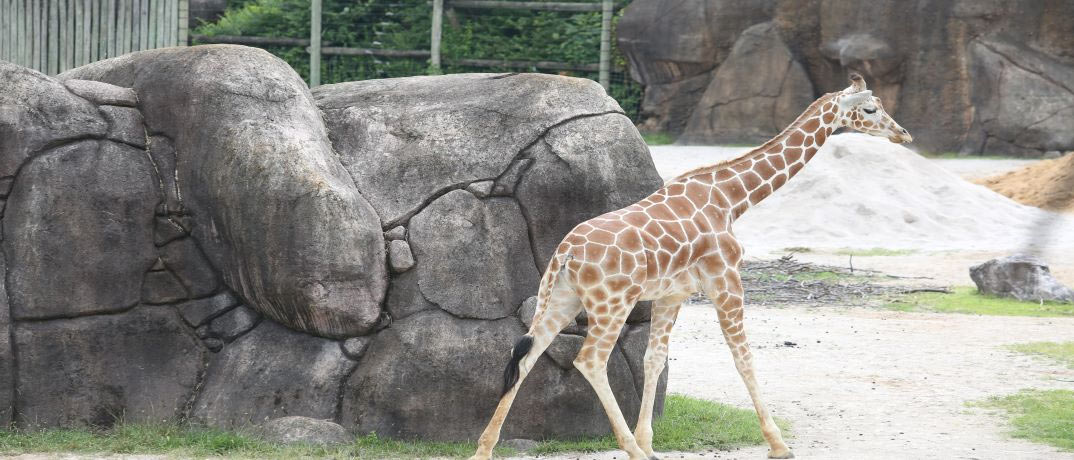 The Knoxville Zoo offers tons of activities for kids of all ages. Check out the list of them below. Also, the Zoo holds different events throughout the year and view their calendar:
Animal Encounters – Learn about the animals in 30-minute sessions taught my professionals
Bedtime with the Beasts – Overnight adventure tours
Behind-the-Scenes Tours – Find out what professionals do to keep the animals healthy
Butterfly Programs – Bug science adventure through the park
Camel Rides – $6 per ride
Fuzzy-Go-Round Carousel – $3 per ride
Navitat Zipline Canopy Adventures – Adult tickets are $54 and child tickets are $39
Night Safaris – After hours tour of the Zoo
Pilot Flying Play Area – Kids play area
The Bird Show – Trainers introduce you to birds from around the world
The Clayton Safari Splash – 5,000 square feet of safari-themed water play area
The Williams Family Giraffe Encounter – $5 per feeder
Zoo Camp – for kids 4-13 years old
Zoo Choo Train – $3 per ride
ZooMobile – on the road animal educators
Knoxville Zoo Habitats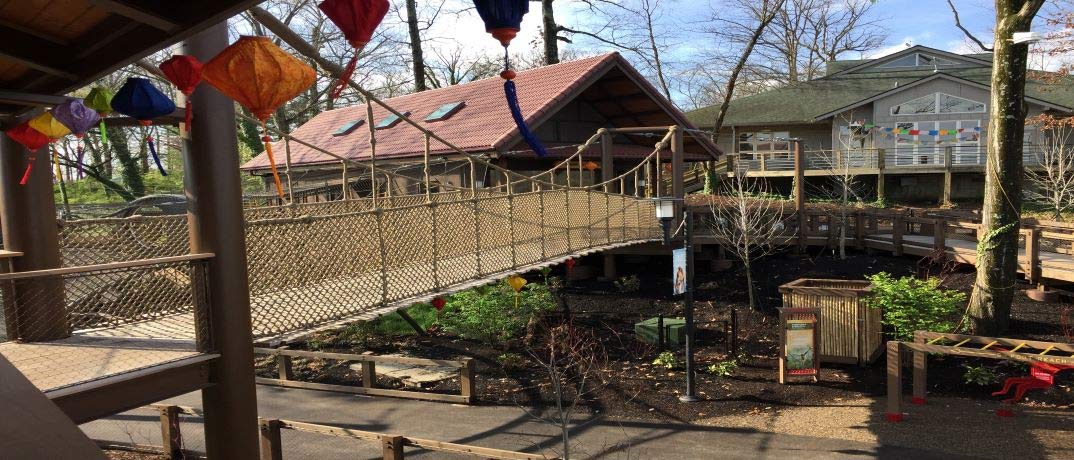 Different animals require different habitats to keep them happy and healthy. At the Knoxville Zoo you will see 12 habitats for different types of animals. Check them out below:
Black Bear Falls
Boyd Family Asian Trek
Central American Birds
Chimp Ridge
Clayton Family Kids Cove
Gorilla Valley
Grasslands Africa
Reptiles
River Otter Habitat
The Boyd Family Red Panda Village
Tiger Forest
Valley of the Kings
Knoxville Zoo Animals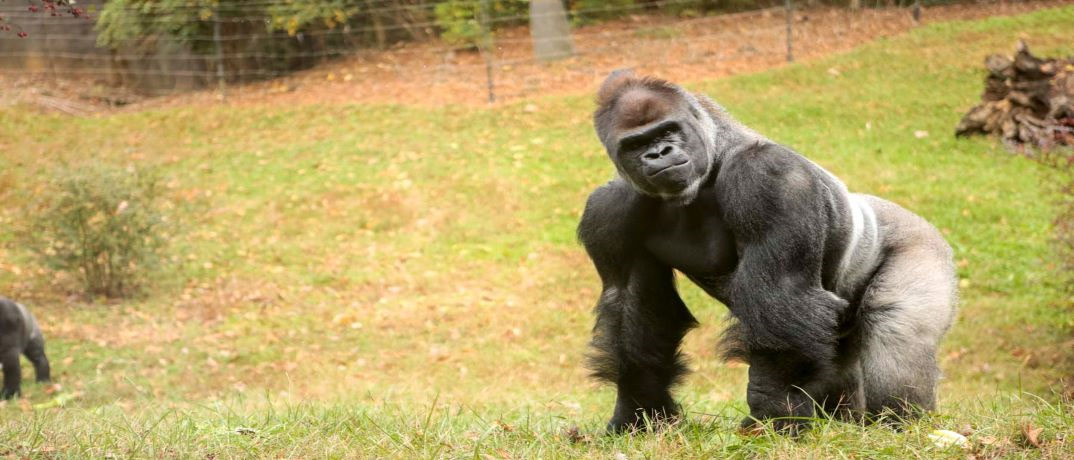 In those habitats there are many different animals that co-exist that you will see and can learn about at the Knoxville Zoo. Check out the list of animals below:
African Elephants
African Lions
Aldabra Giant Tortoise
Bali Mynah
Chacoan Peccaries
Chimpanzees
Crested Screamers
European White Stork
Giraffes
Ground Hornbills
Guinea Hogs
Hamadryas Baboons
Hartmann's Mountain Zebras
Malayan Tiger
Narragansett Turkeys
North American Beavers
North American River Otter
North American Black Bears
Ploughshare Tortoise
Radiated Tortoise
Red Pandas
Red Wolf
Silvered Leaf Langurs
South African Penguins
Southern White Rhinos
Western Lowland Gorillas
White-Handed Gibbon
White-Naped Cranes
Yellow-Backed Duiker
Knowxville Zoo Information
Admission Price
Adults: $19.95
Children (ages 4-12): $16.95
Children (under 4): Free
Seniors (ages 65+): $16.95
Annual Pass
Adults: $47
Children: $21
Seniors (ages 65+): $36
Family (Up to 2 Adults + 4 Children): $140
If you are an annual passholder for the Knoxville Zoo, you will have access to tons of discounts inside and outside the Zoo as well as exclusive private previews and events.
Hours
The Knoxville Zoo hours are 9am-5pm but entering the property ends at 4pm.
Parking
Parking is available in the zoo's upper and lower lots for $5 per car. Parking is free for annual passholders.
Support the Knoxville Zoo
You can show your support for the animals at the Knoxville Zoo by volunteering and donating. You can also adopt an animal with packages ranges from $25-$500. They also offer a program called Circle of Friends which includes many unique donor privileges when they join the group.
Where to Stay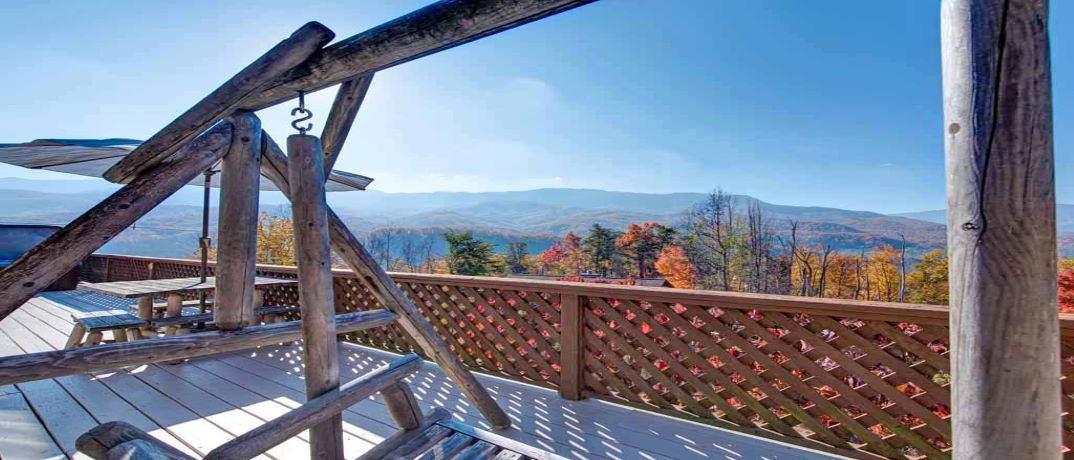 After you have toured the Knoxville Zoo, come back to a cabin in the Smokies to relax. Whether you want to stay in Pigeon Forge or Gatlinburg, you will be close by to the Knoxville Zoo and everything they have to offer. Book your cozy cabin now!