The Appalachian Trail – Hiking And Experiencing The AT Near Gatlinburg
The Appalachian Trail (AT) is a hiker's dream. Hiking the Appalachian Trail takes some preparation and you'll need to bring along the right equipment (compass, map, guides and backpack with assorted hiking gear, first aid, etc.), but those who experience it swear that it's a life-changing experience. While you don't have to be an elite athlete to hike it, you do need to be in fairly good shape to tackle it.
Though some opt to do the entire trail (entire Appalachian Trail length is approximately 2200 miles), which encompasses passages through Georgia, North Carolina, Tennessee, Virginia, West Virginia, Maryland, Pennsylvania, New Jersey, New York, Connecticut, Massachusetts, Vermont, New Hampshire and Maine (whew!), we're giving you the lowdown on the Tennessee Appalachian Trail section hikes.
It's one of the most sought after Gatlinburg hiking trails, so strap on your backpack and let's get this hiking party started!
The AT – Gatlinburg Style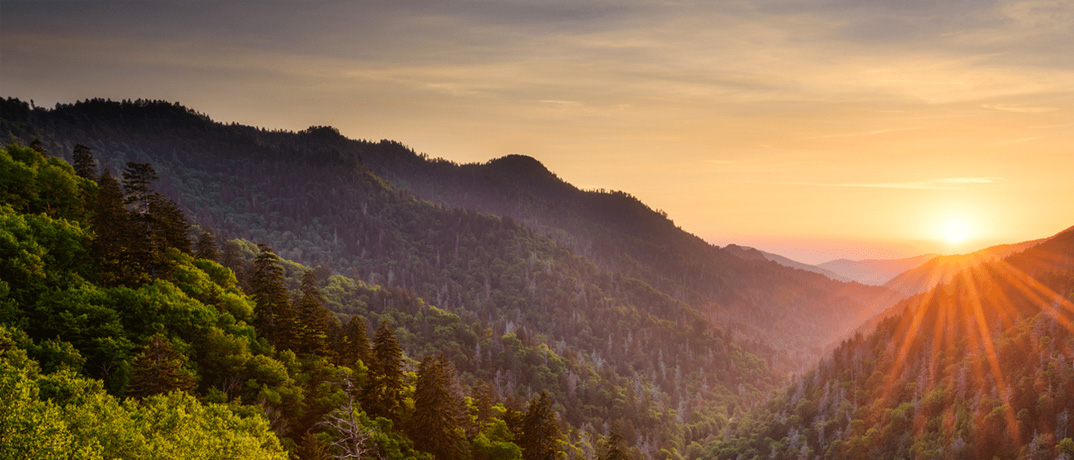 Gatlinburg has the distinction of having the highest elevation point along the Appalachian Trail which is Clingmans Dome. You're really on top of old Smoky here at 6,625 feet.
Many tackle the Tennessee/North Carolina section of the AT that skirts that line between the two states. It's about 72 miles. There's even a Smokies Challenge Adventure Run every year where some brave souls run that section of the AT!
Back to our AT Gatlinburg trail! Tennessee makes up 293 miles of the AT. From North Carolina, the AT goes through Doe Knob at 174 miles in. For the next 295 miles, give or take, the AT criss-crosses the two states, ending at Holston Mountain, between Tennessee and Virginia.
Highlights Of The AT Near Gatlinburg
Silers Bald – Begins at Forney Ridge Trailhead. Very strenuous through this leg of the trail where the highest elevation is 6,575 feet. You'll see panoramic views and it's about 14 miles from Gatlinburg.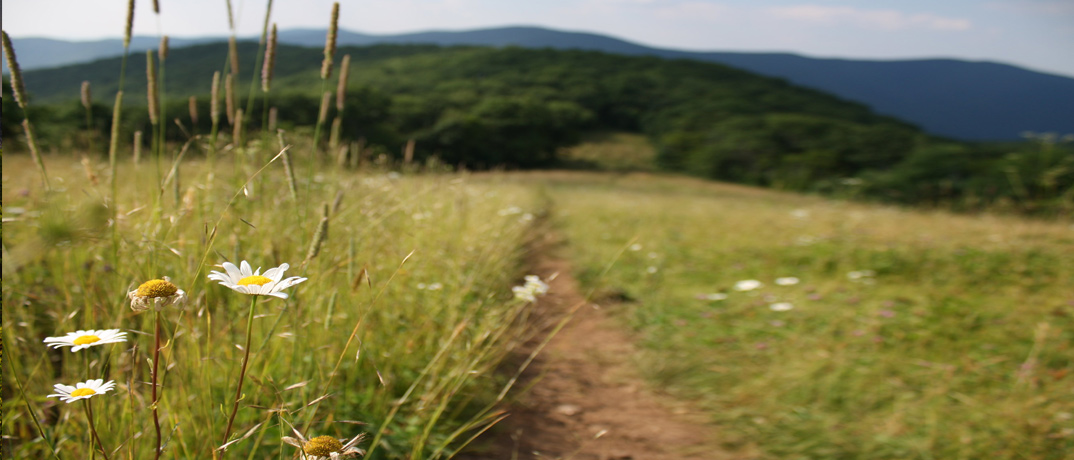 Mt. Cammerer – This trail is nearly 20 miles from Gatlinburg. It's another strenuous hike with elevations reaching over 5,000 feet. This hike is steep but you'll be rewarded with views of creeks, hardwoods, rock summits and so much more. Many hikers list this as one of their top 10 in terms of AT trail views. When you reach Mt. Cammerer, hike over to the deck of a stone fire lookout building where you can get 360 degree panoramic views.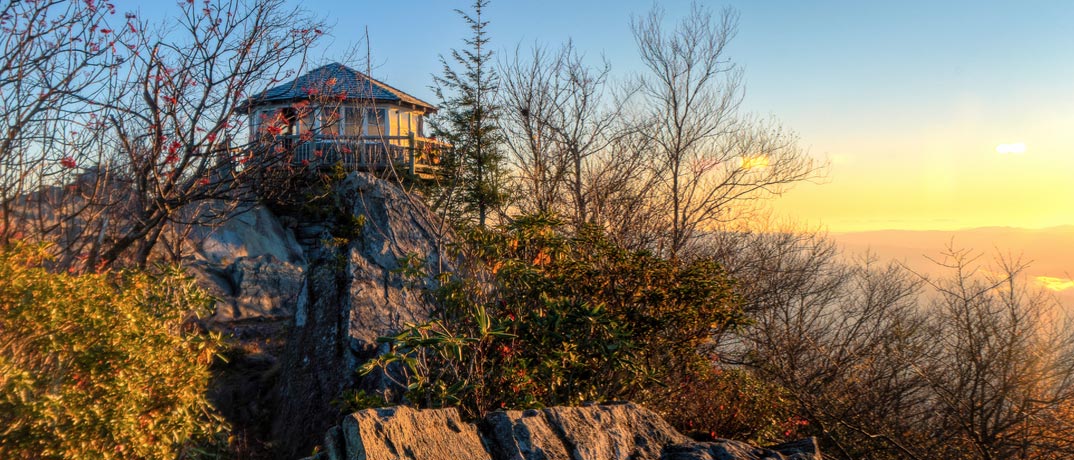 Clingmans Dome – As previously mentioned, this is the highpoint of the AT near Gatlinburg. You'll want to hike to the observation tower to see, on a clear day, 100 miles. It's paved but very steep. About 20 miles from Gatlinburg.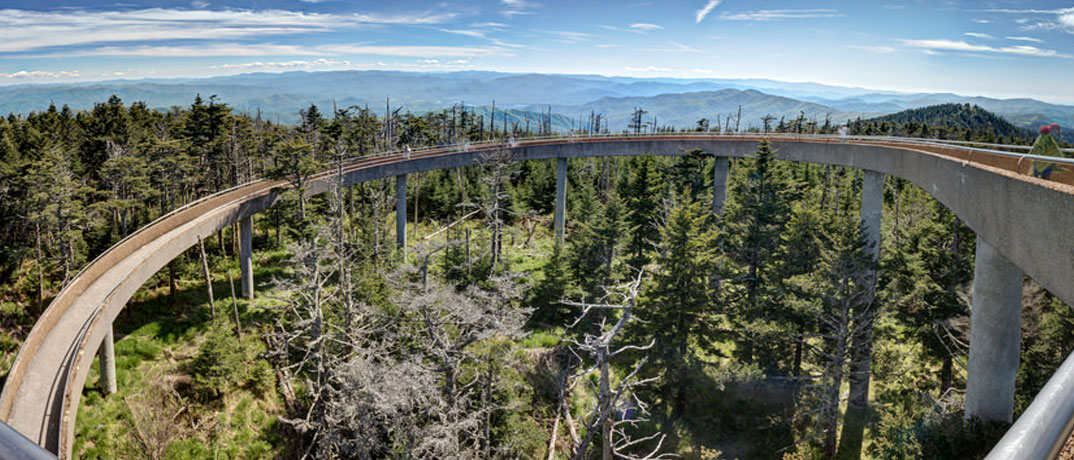 Charles Bunion – Approximately 13 miles from Gatlinburg, this is another difficult trail and it begins from the Newfound Gap parking area. Once you reach the summit, you can see forever! But be careful as there are extreme drop off points in the area.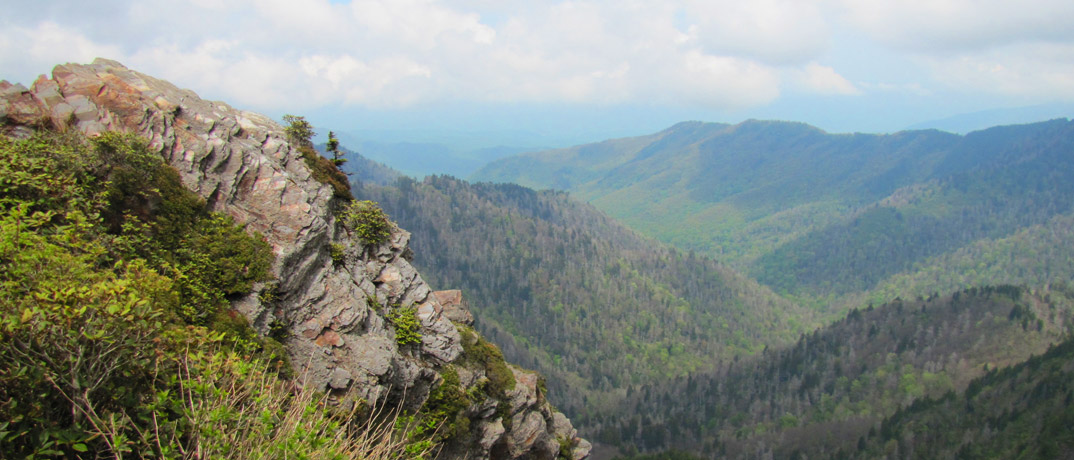 Newfound Gap – The only point where the AT crosses a road in the Smokies. You can take a break here. There are public restrooms and other amenities to help out weary hikers. Sixteen miles from Gatlinburg.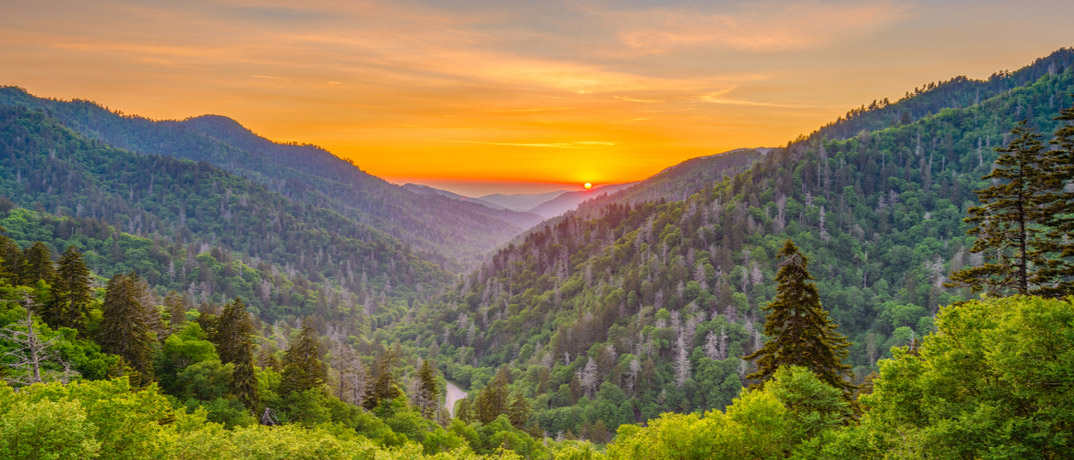 Hike Safely
Whether you choose to hike the trail on your own, with friends or a group, plan ahead. Certain seasons have more bear activity than others. Some choose to hike a day at a time. Others take on the AT through the Great Smoky Mountains National Park as a full-on adventure.
According to one well-known adventure company, REI Adventures, hiking the AT in the Great Smoky Mountains will take you about 4 days. Check out their website here if you want an expert guide. Their site is also an excellent source for checking off what you need to bring for your journey.
You'll also want to read our guides for:
The Easy Trails
The Moderate Trails
The Difficult Trails
Gatlinburg Waterfalls
There you have it! The section of the AT trail near Gatlinburg is resplendent with outcroppings, rocks, boulders, stunning vistas and views and nature as you've never seen it. Our list is a small highlight list of what to expect. The best way to enjoy the AT trail is to do your research, talk to others who've hiked before you and hike safely!
Hiking in Gatlinburg is a fun, serene and spiritual experience-life changing! It awaits you as does the perfect Gatlinburg cabin to use as your home base.