If you're on the lookout for a treasure hunt of activities, the Smoky Mountains host a treasure trove of gem mining locations in Pigeon Forge, Tenn., that you'll want to check out with your family. This land is chock full of mining adventures for you to explore, with a handful in the Pigeon Forge area.
Read on for what we've dug up for you and your Pigeon Forge mining journey:
Pigeon Forge Gem Mine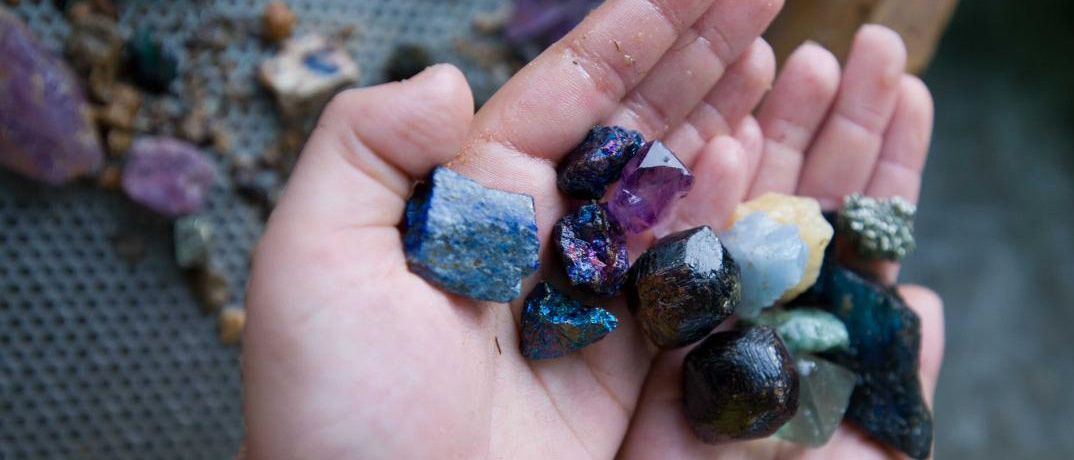 2865 Parkway
Located just down the street from Dollywood, this landmark gem mine not only gives you access to mining in the flume area, but also a rock and fossil museum and a general store that houses an assay station, rock shop, fossil shop, jewelry counter, book center and gift shop. That all equals hours of fun! Choose from five types of buckets: the Original Gem Stone bucket (mix of rubies, sapphires, emeralds, garnets, topaz, tourmaline, amethyst, rose quarts and more); Treasure Hunters bucket (original gem mix, plus fossils, arrowheads, shells, geodes, shark teeth and stones); Specialty bucket (for those who want to have their stones made into jewelry); Super bucket (massive buckets for sharing with the family, filled with gemstones, fossils, shells, shark teeth, geodes, arrowheads and more); and Gemstone Sampler bucket (the smallest bucket for beginners who first want to see what gem mining is all about).
Goats on the Roof Gem Mining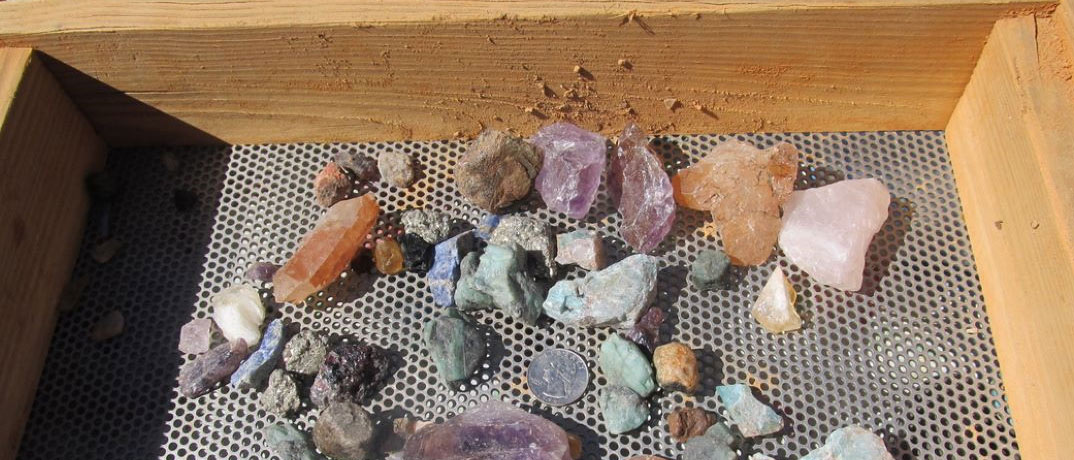 1341 Wears Valley Road
This gem mining stop will be one you'll want to do again and again. Yes, you and the kids can mine for rare gems like rubies, sapphires and emeralds with a water sluice under the open air gem mine area, but there's so much more at this eclectic attraction. You can also feed the live goats that actually live on the rooftop, a concept that dates back to the 1970s atop a restaurant in Wisconsin. Then there's all of the goodies in the gift shop you'll want to treat yourself to, like all of the Smoky Mountain-themed souvenirs, homemade ice cream flavors, fudges and other handcrafted confections. And end your visit on a fast note aboard one of the two-passenger sleds of the Coaster at Goats on the Roof that takes off up in the mountain just above the mining venue and twists and turns downward for nearly 1 mile at almost 30 miles an hour. Giddyup!
The Island Miner's Gems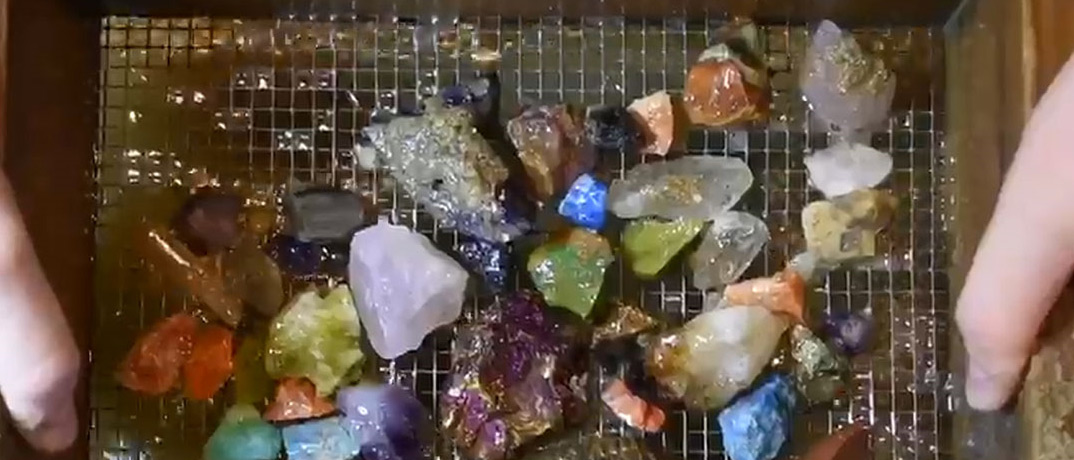 The Island in Pigeon Forge, 131 The Island Drive
Put your hands on some real gemstones from around the world right here in Pigeon Forge at The Island entertainment complex. All you have to do is pick a bag of mining rough, pour the rough from the bag in a screen-bottom box, dip the box in the running water and watch the gems emerge bright and shiny! Gem mine prices are $8 for a 3-pound bag and $13 for a 5-pound bag.
Big Rock Dude Ranch at Ponderosa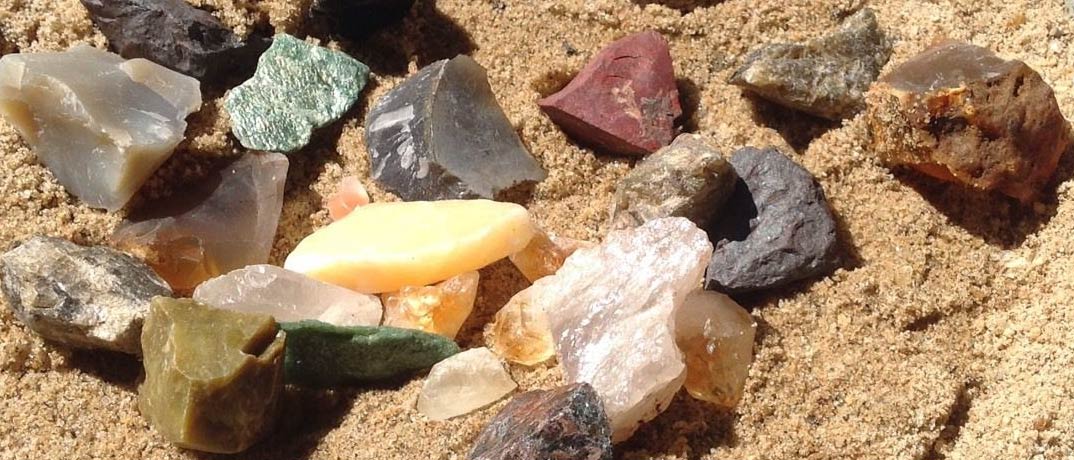 909 Little Cove Road
This destination is a treasure in itself, with loads to do besides gem mining geos such as quartz crystal, amethyst, blue calcite, jade, turquoise, pyrite, serpentine, rose quartz, and selenite. There's also horseback riding in the Smokies, fishing in the stocked fishing pond, a petting zoo, picnic areas for lunch and guided ATV rides. Gem mining is $12.95 per bag or get two for $20!
Where to Stay In Pigeon Forge, TN?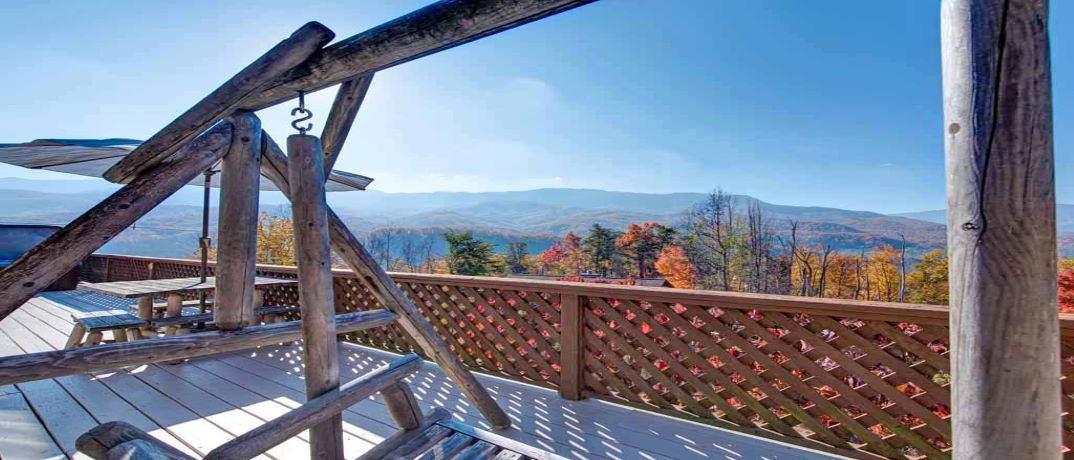 And when you're ready to book your stay in Pigeon Forge, Condo-World has a host of options in this quaint mountain town. From one- to five-bedroom cabins and condos, these accommodations boast sweeping views of the Smoky Mountains, spacious layouts and luxurious amenities, such as hot tubs, pools, theater rooms, game rooms and more – some are even pet-friendly, so you can bring your fur babies on your trip, too. You'll love the peaceful surrounds of the great outdoors in this new home away from home for you and your family!