You're not about to lose out on anything the second you land in The Lost Continent located within Universal Studios' Islands of Adventure. This once-much-larger section of Universal Studios' Islands of Adventure was repurposed to include the neighboring Wizarding World of Harry Potter—Hogsmeade, but is now centered on the Arabian and Ancient Greek themed areas. Lost Continent can be directly accessed if you travel through Hogsmeade or Seuss Landing, or via a bypass bridge to Jurassic Park.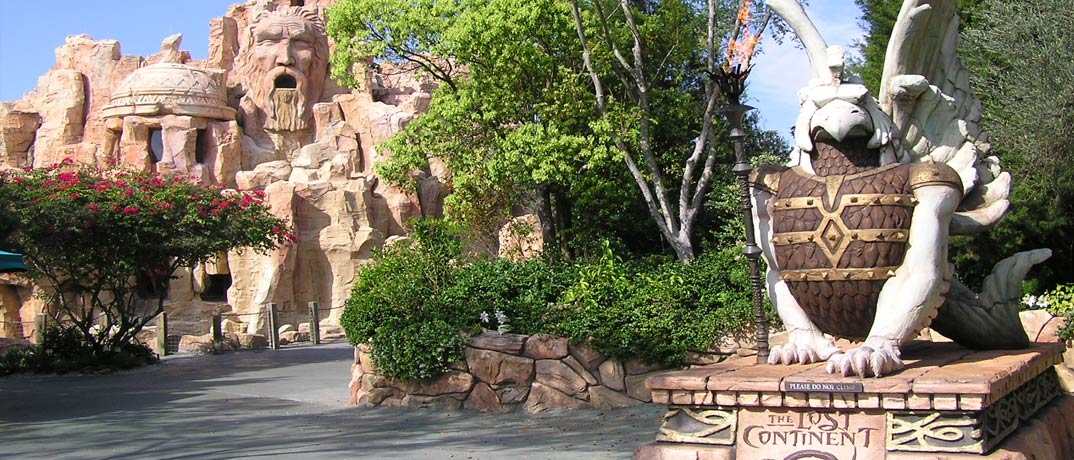 An adventurous journey into The Lost Continent Universal means escaping into a shrine to the Greek gods and beyond, via dining options and ride attractions. Here's what to expect.
Attractions
Poseidon's Fury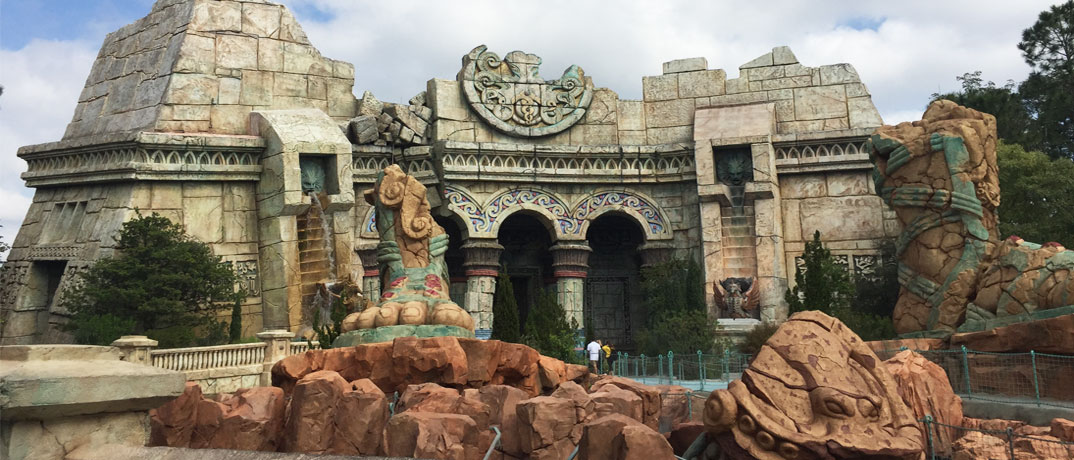 Greek god Poseidon battles with the wizard Lord Darkenon in this action-packed theatrical show that involves fire, water, lasers and smoke machines. (Beware: You may be splashed!) Forget the other Islands of Adventure rides, Poseidon is worth the wait! Amazing special effects combine with an exciting plotline that builds as you walk through antechambers and pre-show areas before entering the main theater. Although most of the excitement takes place on movie screens, keep in mind that children may be alarmed by the fire, loud noises, complete darkness and flashing lights at times.
The Mystic Fountain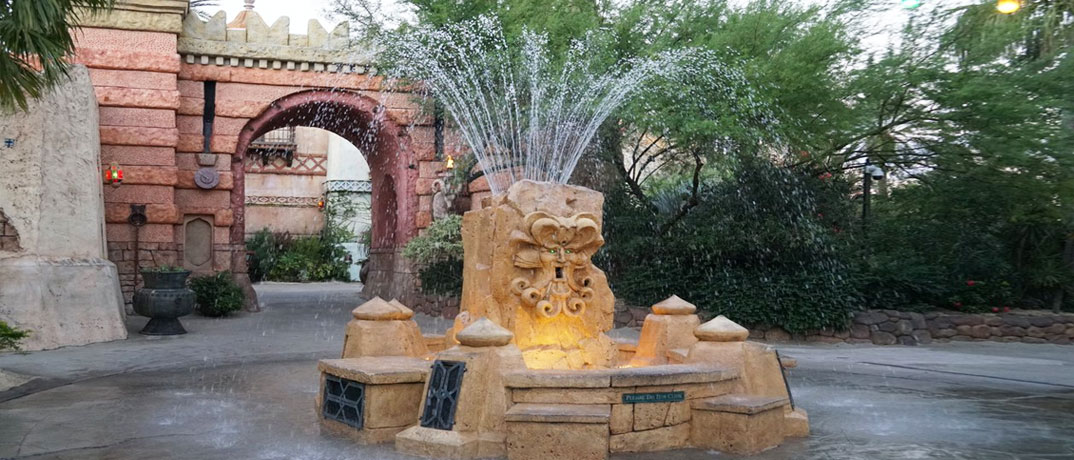 This interactive talking fountain is entertaining enough to enchant the entire family! (Psst! A Lost Continent Universal team member controls the fountain and can talk to and hear anyone who approaches the fountain.) And the best part is there's rarely a line!
Dining
"Doc" Sugrue's Desert Kebab House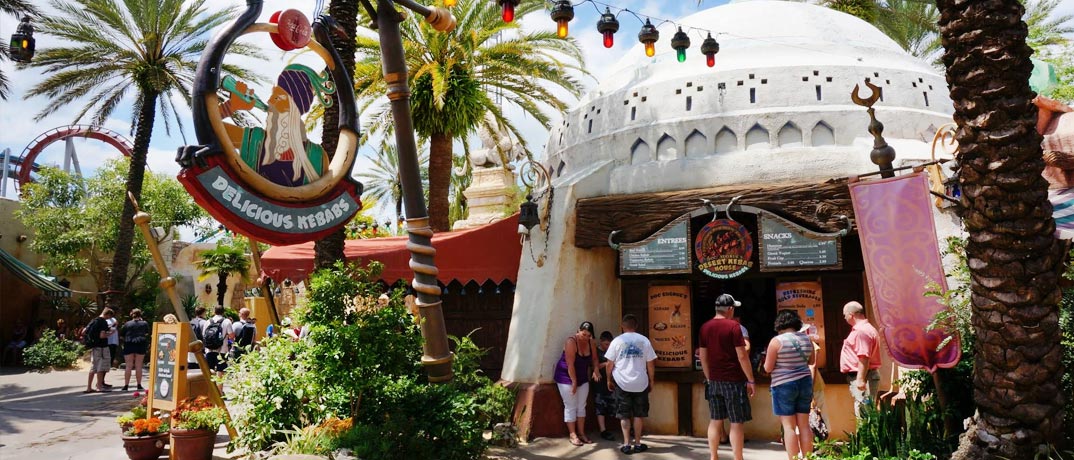 This food stand, conveniently located near the Mystic Fountain, serves up seasoned meat and vegetarian kebobs, hummus, snacks and beverages, including options from the Coke Freestyle machine – not your typical food stand menu!
Fire-Eater's Grill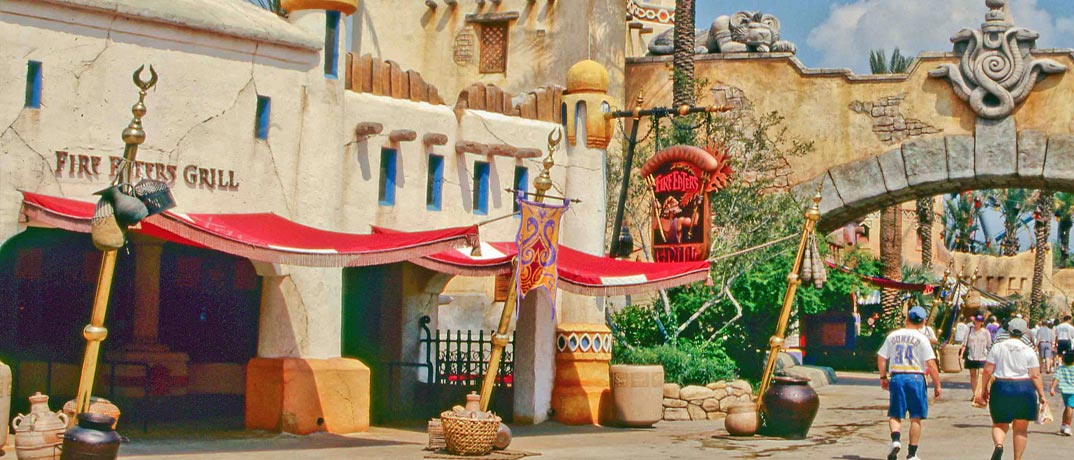 You'll love the unique selections served up at this grill, such as gyros, chicken tenders, hot dogs and salads – especially the lamb gyro sandwich with salad combo.
Mythos Restaurant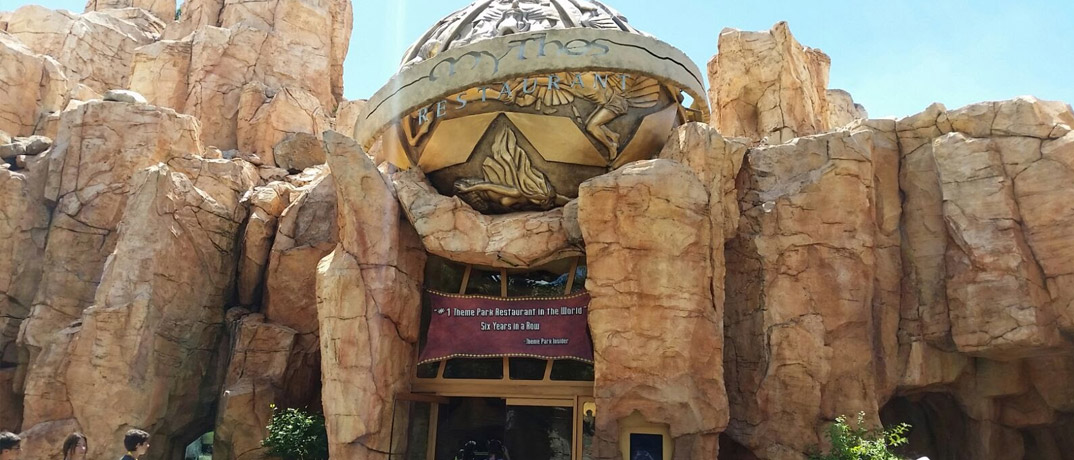 This award-winning, sit-down restaurant tends to be fine-dining in nature as you're seated in the surrounds of a grotto-like atmosphere, with large windows and waterfalls cascading on top of the restaurant. House specialties include the popular tempura shrimp sushi, roast beef panini, crab cake sliders, blackened fish tacos, Mediterranean chicken salad wrap, meatloaf, seared salmon or mahi mahi, pad Thai, and the risotto of the day.
Shops & Stores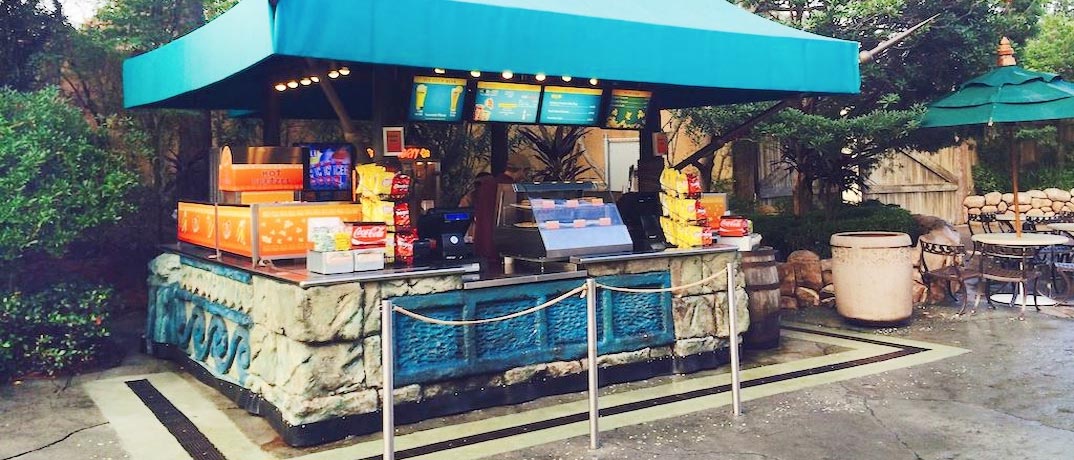 Mythical Metals
Take home a truly original coin medallion minted right here onsite with a mechanical drop hammer that uses a max force of 50 tons! You can even customize your gold, silver or bronze medallion with any of their extensive icons and designs for the perfect souvenir treasure.
Star Souls – Psychic Reading
Sit down with one of Star Souls' psychics and find out what your future holds, have an artist add temporary henna art to your body or peruse the shop's exotic souvenirs, jewelry, headdresses and apparel.
Treasures of Poseidon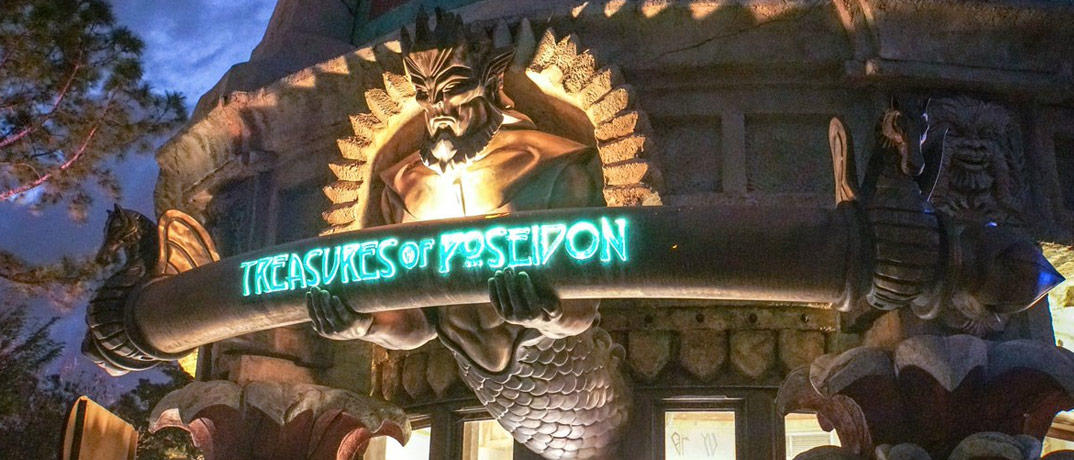 The legendary sea god offers an ocean's bounty of gifts, souvenirs, jewelry, resort wear and accessories.
Shop of Wonders
This unforgettable shop features an eclectic mix of interesting curiosities, colorful artwork, vintage-inspired apparel, handcrafted jewelry, essential oils, soaps and scented candles.
Historic Families – Heraldry
It will be a history lesson for your family in this shop that features more than 500,000 surnames with roots in Spain, Ireland and the United Kingdom. Once you find yours, take home your coat of arms in the form of wall hangings, mugs and keepsakes. The shop also has an exhibit of historic swords, daggers, shields and collectibles.
Universal Studios' The Lost Continent is located within Islands of Adventure next to Seuss Landing, a celebration of the author's greatest works, and Wizarding World of Harry Potter—Hogsmeade.
Vacation Rentals Near Islands of Adventure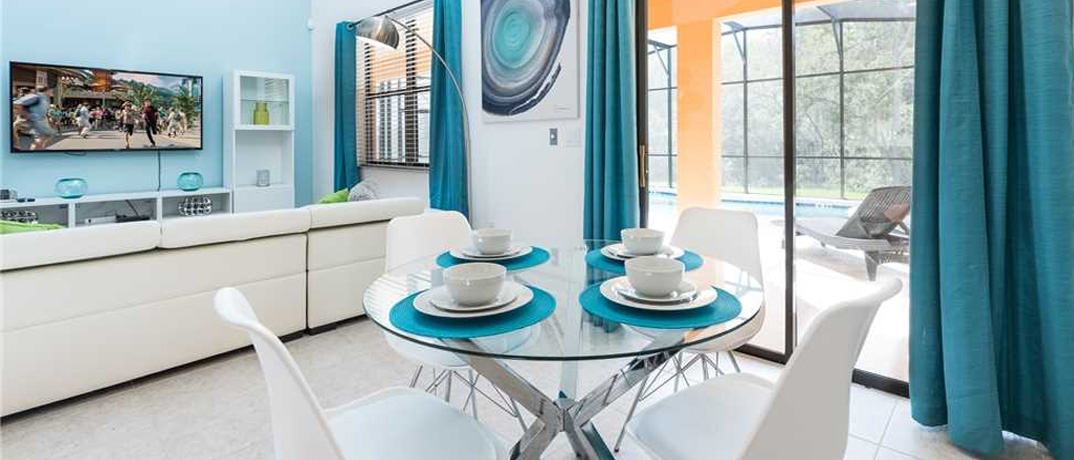 And, if you're on the hunt for a place to stay in Orlando, Condo-World has you covered, with luxury vacation rentals that feature can't-miss amenities, like outdoor pools, fully equipped kitchens, on-site restaurants and more. Search now through our comprehensive inventory of properties throughout Orlando.