Where in the world would you rather be than the Wizarding World of Harry Potter™—Hogsmeade, which is located at Universal Studios' Islands of Adventure?
All of your favorite enchanted creatures and curses, villains and heroes await for you to explore throughout Hogwarts™ castle in the form of magical attractions, entertainment stops, shops and dining venues. Consider this your detailed map of all that Island of Adventure and Harry Potter has to offer you before you land in Orlando!
Attractions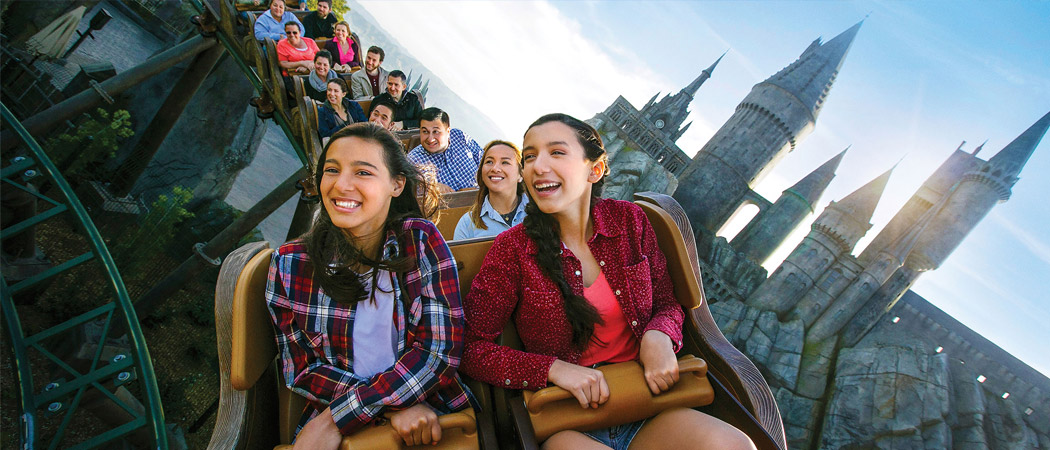 Harry Potter and the Forbidden Journey
A trip to Harry Potter World Orlando wouldn't be the same without a ride high above Hogwarts™ School of Witchcraft and Wizardry. This award-winning thrilling attraction uses state-of-the-art technology that will make you feel like you're actually soaring above the castle grounds with Harry Potter and his friends. The adventure also includes visits to Dumbledore's office, the Defence Against the Dark Arts classroom, the Gryffindor common room, the Room of Requirement, and more. Note: This amazing attraction at Harry Potter Universal is motion simulated and requires riders at least 48 inches tall.
Flight of the Hippogriff
This family-friendly roller coaster twists and dives around Hagrid's Pumpkin Patch as you seek out a Hippogriff, a magical creature with the front legs, wings, and head of a giant eagle and the body, hind legs, and tail of a horse. Flight of the Hippogriff will also whisk you past the Care of Magical Creatures grounds and Hagrid's hut, where you'll hear Fang barking. Remember, there's proper etiquette on how to approach a Hippogriff, as Hagrid reminds you with special instructions throughout the ride, and as he first teaches Harry, Ron and Hermione in his first class. Note: The Harry Potter ride requires children to be at least 39 inches tall; children 39-48 inches tall must be accompanied by someone 14 years or older.
Entertainment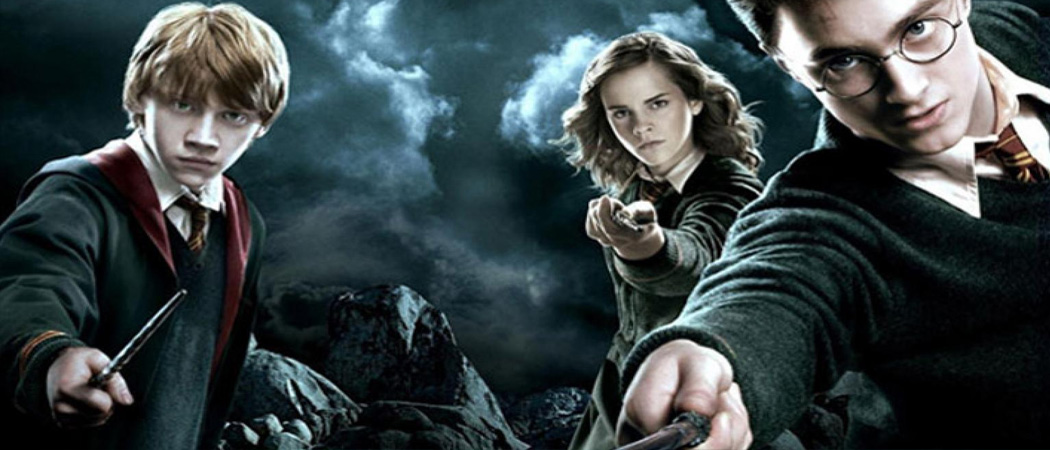 Wand Magic
Imagine casting spells throughout this Harry Potter theme park, and it will come true! There's now a total of 15 Wand Magic locations, where, with the right touch, you can try your hand at magical adventures like the Incendio spell, which ignites flames of different sizes based on skill level, and the Alohomora spell on a door with a complicated series of locks. With enough effort, you may just find out what's behind the door!
Frog Choir
Harry Potter is in Orlando and it's in his Wizardry World where you can hear this small choir of Hogwarts students, along with the backup vocals from their giant, throaty frogs. You'll be wowed by each singer representing the houses of Gryffindor, Slytherin, Hufflepuff and Ravenclaw, as they beautifully perform songs in a cappella flair.
Triwizard Spirit Rally
Who doesn't love a parade? This colorful procession through The Wizarding World of Harry Potter features students from the legendary wizarding schools of Hogwarts, Beauxbatons and Durmstrang as they build anticipation before the Triwizard Tournament.
Dining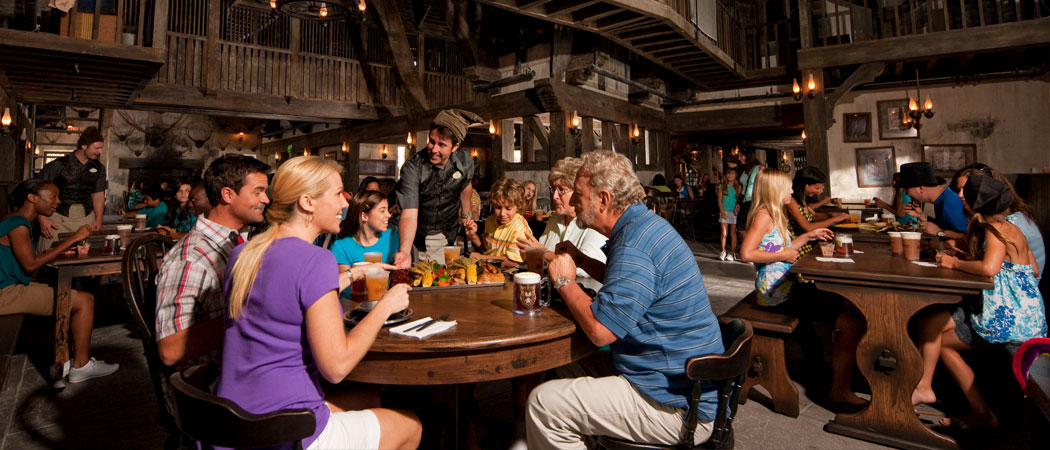 Three Broomsticks
If you're up for downing some good food and a pint of Butterbeer, take a seat Three Broomsticks within Hogsmeade Universal, where Harry Potter took his first sip of the sweet, potent potable. The pub serves tasty British traditions, like Fish & Chips, Shepherd's Pie, Cornish Pasties, Turkey Legs, Fresh Vegetables and more. You'll also enjoy the conversation and the rustic, cozy ambiance served here under cast-iron chandeliers, wood beams and balconies.
Hog's Head
Step to the back of Three Broomsticks in Hogsmeade and belly up to the bar at Hog's Head for a Butterbeer, exclusive Hog's Head Brew, Pumpkin Juice, along with a full menu of beer, wine and mixed drinks. (Gillywater, or bottled water, is also available.) Be aware that the namesake hog's head hanging over the bar may snarl at you.
Magic Neep Cart
If you're in the need for a quick bite while you keep on walking through the Wizardy, grab a snack, fresh fruit, cold drinks or a bottled beer at this food cart.
Shopping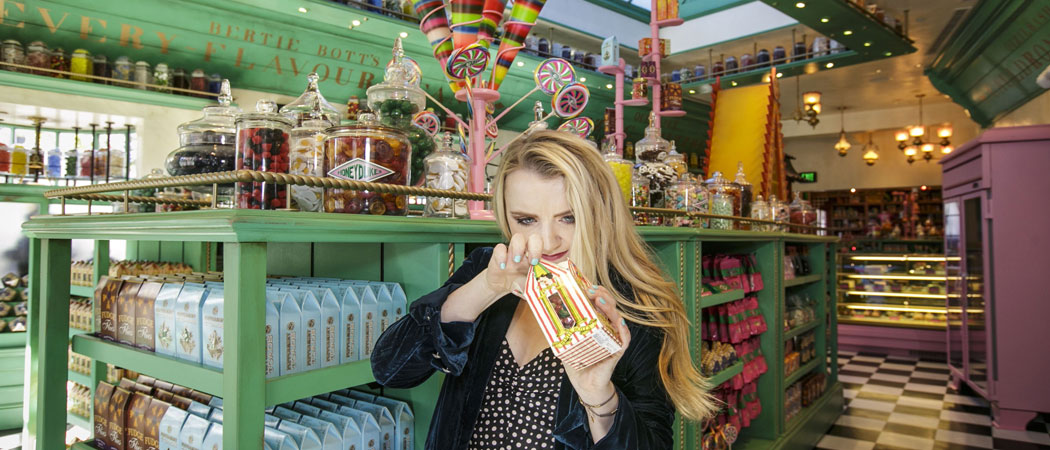 Ollivanders
Makers of Fine Wands since 382 BC, Ollivanders' showpiece is the countless wand boxes stacked to the ceiling. This is not only a shopping experience, but interactive entertainment as well, as you can see a wand choose a wizard. Purchase an Ollivanders wand, Harry Potter wand replica, collectible wand sets, or one of the Interactive Wands to cast spells throughout Hogsmeade.
Honeydukes
Satisfy your sweet tooth at Honeydukes, where you can load up on Acid Pops, Exploding Bonbons, Peppermint Toads, Fudge Flies, Fizzing Whizzbees, and Chocolate Frogs (with a wizard trading card in each box) or fill up a bag of Bertie Bott's Every-Flavour Beans.
Owl Post
Not only can you buy stationery, writing tools and stamps here, but you can also drop your postcards and letters into the post box and they'll even be delivered with an authentic Hogsmeade postmark. Owl Post, of course, also has an inventory of owl-related toys and gifts, plus more than 20 owls roosting and hooting in the timber rafters of the shop's high ceilings.
Zonko's Joke Shop
As you can imagine, this is the hotspot for a good laugh. Zonko's sells novelties, jokes and fun toys, like Extendable Ears, Screaming Yo-yos, Pygmy Puffs and more..
Dervish and Banges
This shop carries all of your Quidditch wants and needs, including a variety of T-shirts, Quaffles, Golden Snitches and brooms, including the Nimbus 2001 and the Firebolt. It's also a must-stop for magical sidekicks, such as Spectrespecs and The Monster Book of Monsters.
Filch's Emporium of Confiscated Goods
Just as its name implies, this shop features confiscated goods like the Marauder`s Map, plus a treasure's chest of souvenirs, like apparel, bags, keychains, glassware, jewelry, collectibles, books and more.
Wiseacre's Wizarding Equipment
You can find an assortment of wizarding supplies here, such as crystal balls, telescopes, binoculars, armillary spheres, compasses, magnifying glasses, hourglasses and more.
Gladrags Wizardwear
A fashionistas' haven known for Hermione's Yule Ball gown in the front window, Gladrags will clothe you in wizards' robes and accessories, additional  apparel and jewelry fashion items inspired by the four school houses.
Hogsmeade™ Station
You'll find Platform 9 ¾ brand items (train tickets, wallets, passport cases, backpacks and more) here among towering stacks of lost luggage and owl cages.
All aboard and take note: The Hogwarts Express will take you on a direct route to Universal Studios' Wizarding World of Harry Potter—Diagon Alley, or vice versa. This adventure beyond Platform 9 ¾ does, however, require Park-to-Park admission to take the Hogwarts Express train ride. Either station you choose to board from, you'll see characters from the films guiding the way.
Nearby Vacation Rental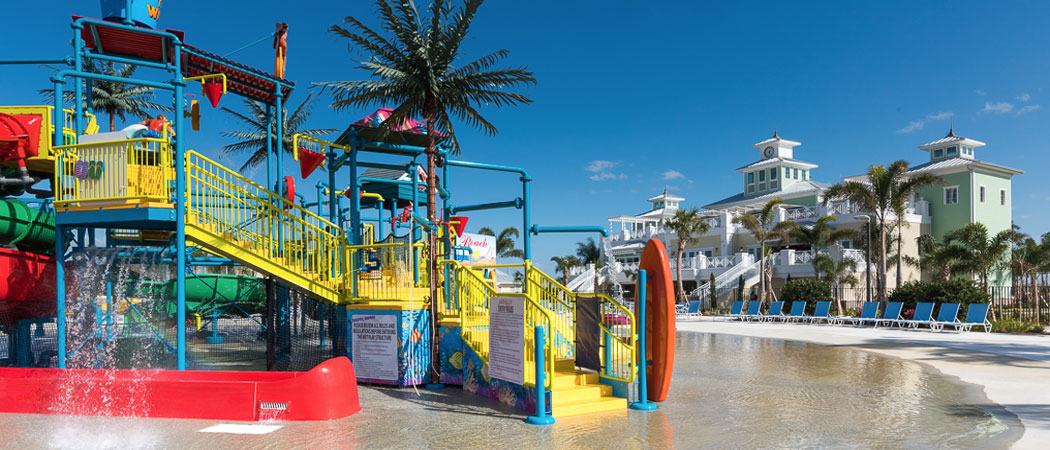 And, if you're on the hunt for a place to stay in Orlando, Condo-World has you covered, with luxurious vacation home rentals that feature can't-miss amenities, like outdoor pools, fully equipped kitchens, on-site restaurants and more. Search now through our comprehensive inventory of properties throughout Orlando.