Ready, set, LEGO! You've spent your time riding, whirling, oohing and ahhing through all the parks in Orlando and now it's time for a short day trip to Winter Haven, Florida, home of LEGOLAND!
Everything is awesome at LEGOLAND Florida Resort, where everything is also LEGO-themed – and there's a lot to see and do for the entire family! So we'll break down, block by block, each section of the LEGOLAND theme park, starting with Fun Town, located near The Beginning at the front entrance. Let's get started!
Rides & Attractions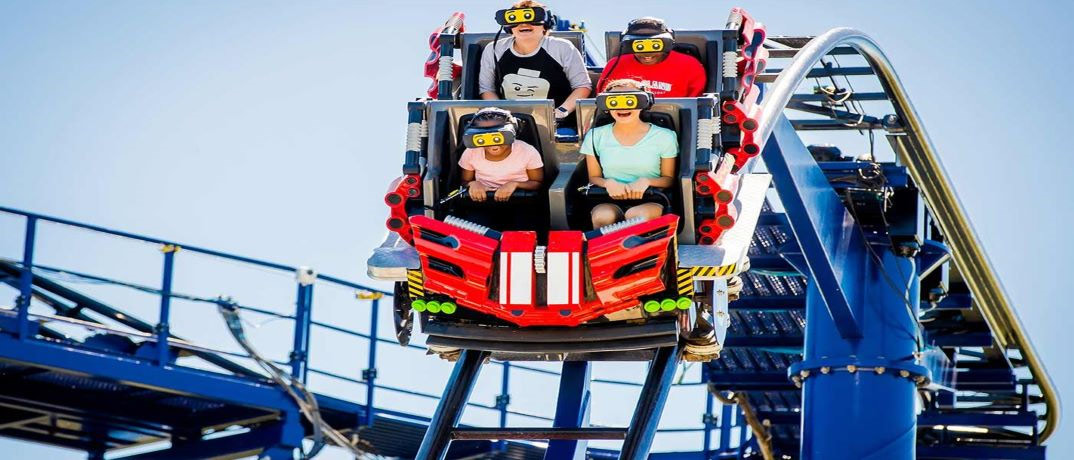 The Grand Carousel
Hop aboard this whimsical, double-decker carousel that's tame enough for all ages (no minimum height required to ride). You can't miss this showpiece of Fun Town in LEGOLAND Orlando – and your kids won't want to – as they pick their own horse to ride and enjoy the rounds of fun.
Shows & Theaters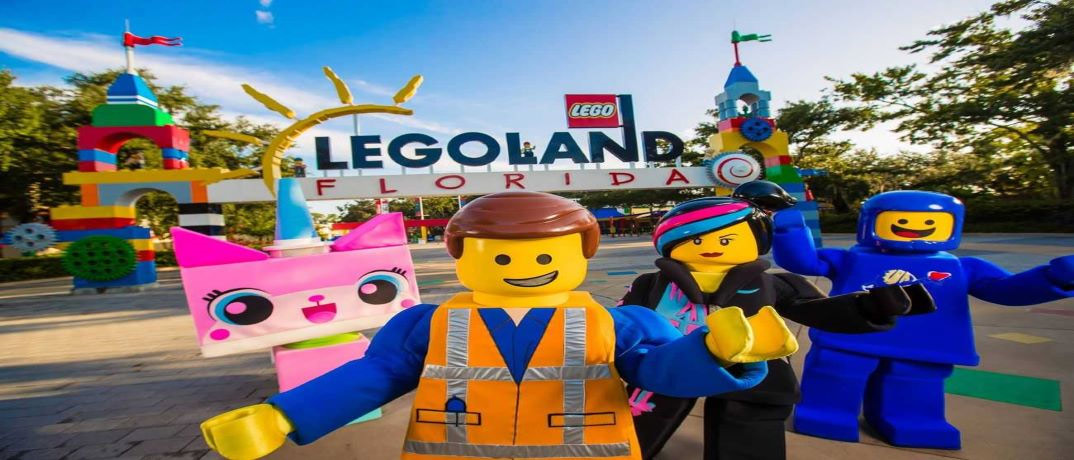 4D Theater
Sit back and enjoy one of several 4D movies shown throughout the day in LEGOLAND's 700-plus-seat theater. After the show, you'll have the chance to meet some of your favorite LEGO characters outside the theater! Your favorite LEGO characters will come to life before your eyes in this lineup:
"LEGO City 4D – Officer in Pursuit": LEGOLAND's newest movie will have you racing alongside LEGO City's police officers who are in pursuit of a crook on the loose. The 4D comes into play with water, wind and bubble effects released throughout the city.
"The LEGO Movie 4D": All of your favorite characters come back together, but will need to be on their toes to team up against a new foe, Risky Business.
 "LEGO Ninjago": The ninja circle of heroes will need your help in mastering the 4th Dimension in this action-packed movie.
Dining & Restaurants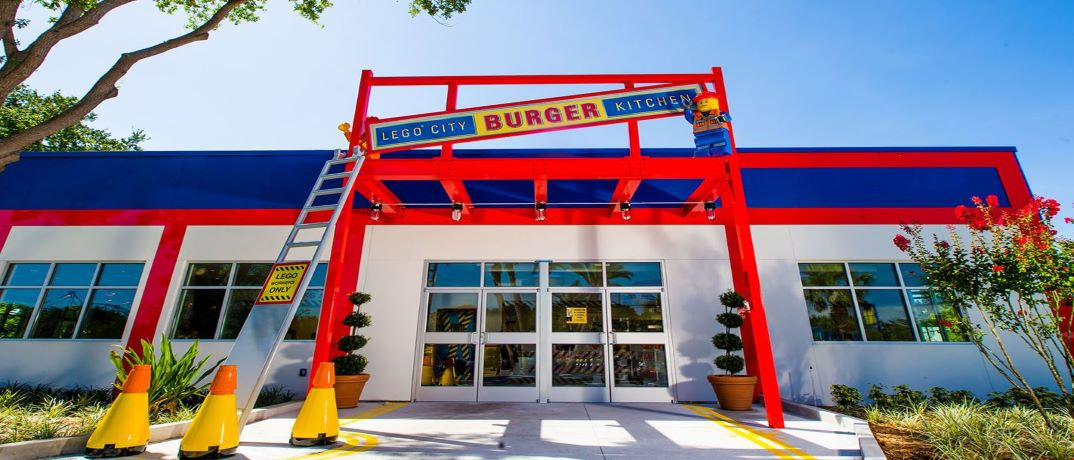 Fun Town Pizza & Pasta Buffet
Dig into this all-you-can-eat eatery that offers a hearty lineup of pizza and pasta varieties, plus a fresh salad bar and dessert pizzas (beverages also included).
Fun Town Slushies
Cool off your hot walk through the park with these icy treats scooped up in a variety of flavors. Better yet, slushie refills are offered at a discount, so you can return to Fun Town Slushies throughout the day!
Granny's Apple Fries
You won't find these one-of-a-kind sweet treats anywhere outside LEGOLAND! Granny's warm apple fries are a must-try, dusted with cinnamon and sugar and served with a whipped cream dip – or a la mode.
Shops and Stores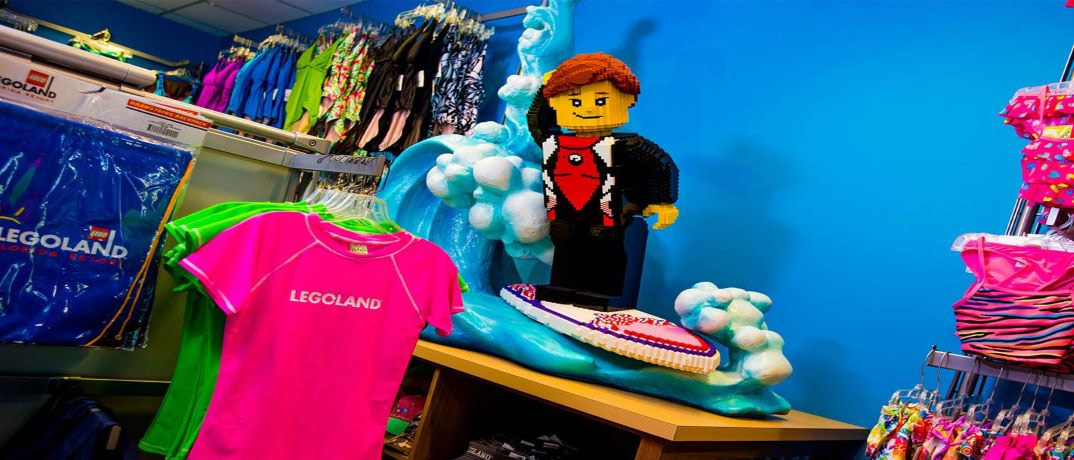 LEGO Factory Experience
Here's your chance to find that specific brick you need for one of your projects at home on this store's Pick-A-Brick wall. You can also buy LEGOs here in bulk quantities and get a LEGO brick engraved with your name.
Studio Store
Shop for building sets seen in all of the LEGO TV series and movies so you can recreate it all at home.
Minifigure Market
If you're big on LEGO minifigures, this is the shop to stop at. You'll be able to build, customize, and, of course, buy your own LEGO minifigure.
Minifigure Trading
And if you want to trade in one of your minifigures for another one that suits you right now, bring your LEGO minifigure to LEGOLAND (complete with hair or hat, body and legs), walk up to a Model Citizen, aka LEGOLAND employee, ask to trade, and the new minifigure is yours to keep (or trade again).
Nearby Vacation Rentals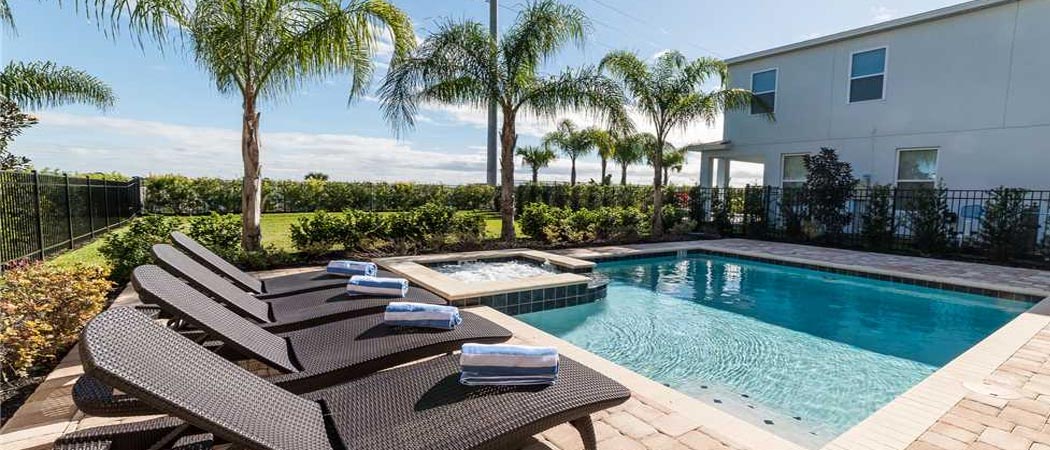 And when you're played out of playing indoors, relax in one of our Condo-World resorts in Orlando, Florida. Condo-World offers plenty of options in luxury rentals and home rentals for your family, no matter the size of your group. After you're done exploring Orlando's magical theme parks or the activities the city has to offer, you'll love returning to one of our properties to relax and unwind, with private pools, hot tubs and more.