Now is the time to make a break from Orlando, Florida, and all of the Disney parks and head to Legoland Florida, just west of Orlando. You and your family will love building adventures and memories with a day trip to Legoland Here, everything is awesome in this Lego-themed happy place!
Legoland Orlando, Florida, is so massive that you'll have to plan for a full day for your visit and we've had to break down all the details of the park, section by section, so you can properly plan out your day here.
This time, we'll take you on a guided tour through Legoland's Ninjago area, the section that's based on the adventures of Lego's fab four ninja warriors – Kai, Zane, Cole and Jay – and their  fearless feats against the sinister Lord Garmadon and his skeleton army.
In Lego Ninjago World, there are rides, attractions, dining and shopping stops galore! So are you ready? Set? Lego!
Attractions At Legoland Florida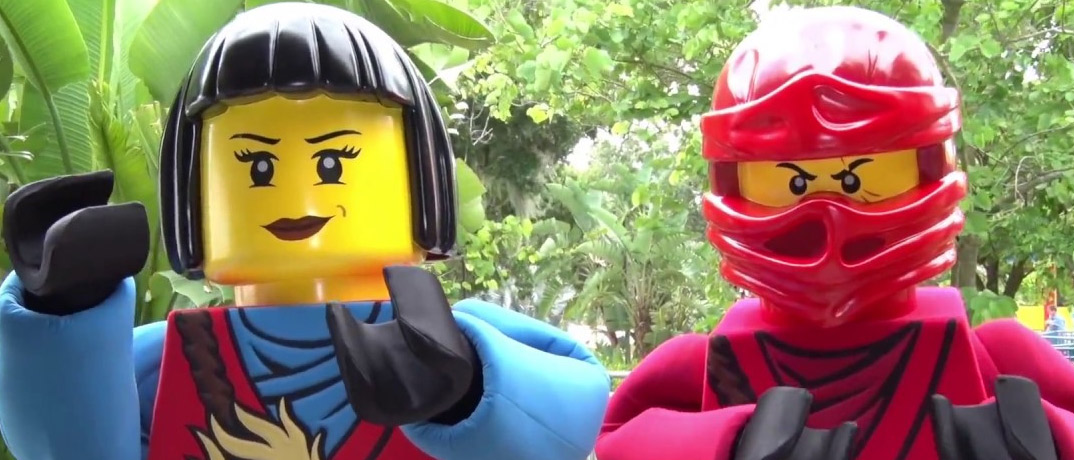 Cole's Rock Climb: A true test of your physical and mental strength, Cole's Rock Climb is a great challenge for the kiddos at all levels.This attraction is currently closed; stay tuned for the reopening.
Jay's Lightning Drill: You need to think and move fast if you have what it takes to become a ninja. This interactive attraction requires you to follow lights and sounds to stay one step ahead with your ninja-like reflexes.
Kai's Spinners: The art of Spinjitzu is the name of the game here at Kai's Spinners, as you will need to show off both your balance and vortex spinning skills.
Meet Kai and Nya: You never know who you're going to run into in Ninjago World, like your favorite Ninjago characters, Kai and Nya. Get ready for your close-up!
Zane's Temple Build: Calling all master builders! This area is all about showing off your Lego building skills with a brick by brick reconstruction of the NINJAGO Monastery.
Top Legoland Florida Rides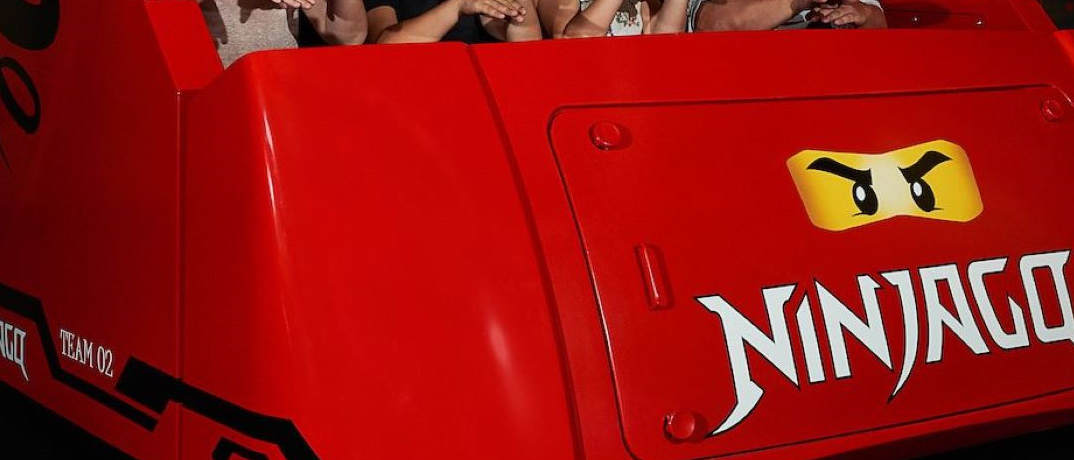 Lego Ninjago – The Ride: This action-packed ride will drop you right in the middle of a battle that will have you blasting animated fireballs, lightning and more at an evil force of villains. You can even track your score versus friend, family and fellow Ninjago riders!
Shopping Near Orlando, Florida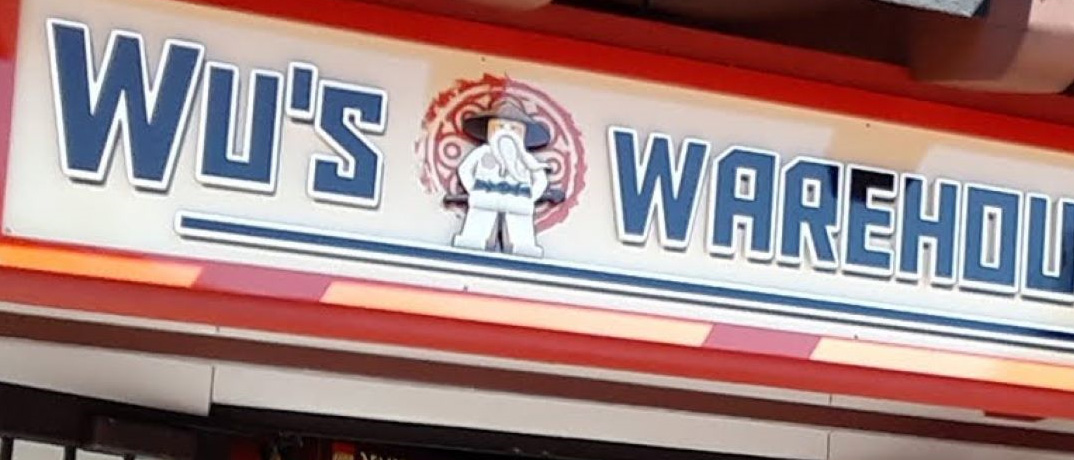 Wu's Warehouse: Enter this store and walk out as a ninja! This is the one-stop shop at Legoland Ninjago World for all of your ninja gear from head to toe.
The fun's not over – not by far (or near)! Walk on over to these sections of the park that surround Ninjago World:
The centrally located Miniland USA, a gigantic display of some our country's most well-known destinations – just on a very small scale. With the first exhibit built in 2011, there are so many incredible miniature features in every angle within this attraction that you may have to browse through it several times.
Lego City, where you'll be schooled on the fast-paced hustle and bustle of the city, from driving away from the Ford Driving School to steering a boat at the Boating School to putting out fires at the Rescue Academy.
The Lego Technic area, the fast-paced section of Legoland designed for your fearless riders aboard The Great Lego Race, Aquazone and more.
And Land of Adventure, where you'll travel off the map in search of lost treasure, Lego dinosaurs and Lego wildlife on a safari.
Where to Stay On Vacation In Orlando, Florida?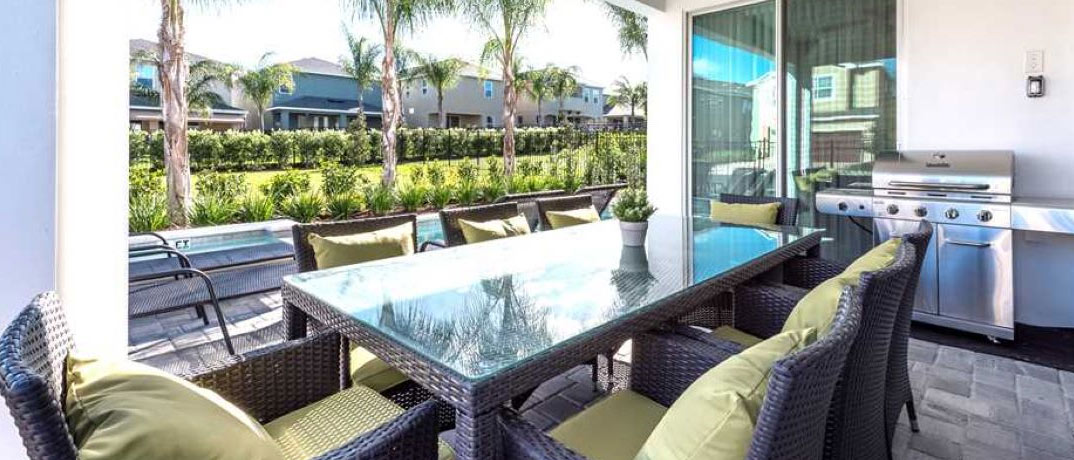 After you've built all of the Legoland memories you possibly can, wind down in Condo-World's exclusive Reunion Resort in Orlando, where you'll check into a dream family vacation you won't forget. Every square inch of the 23-acre property is stunning, including the surrounds of all one- to three-bedroom suite-style villas or multi-bedroom rental homes, which boast living and dining areas, and full-size kitchens, private pools, game rooms and more.
Outside your living accommodations, the AAA Four Diamond rated resort offers a lineup of some of the best amenities in Orlando resorts, such as onsite restaurants, a spa, tennis center, golf course, water park and pools, playgrounds, and a full schedule of fitness classes and activities. Even though there's plenty do at Reunion Resort without leaving the property, Disney World and your favorite parks are only 6 miles down the road, along with shopping destinations that are only a shuttle ride away.