After rounds and rounds of rides in Legoland Florida under the hot sun and walking miles on end through all of the Orlando parks, it's time for you and your family to cool off and build onto adventures and memories with a day trip to the Legoland Water Park. Here, everything is awesome in this Lego-themed happy place!
Legoland Orlando, Florida, is so massive that we've had to break down all the details of the park, section by section, so you can properly plan out your day here. This time, we'll guide you through Legoland's Water Park area, where you'll make a splash and cool off in all of the tube slides, body slides, soakers and structures.
The Legoland Florida Water Park is closed over the winter months, but reopens February 15, 2020, so plan ahead! Ready? Set? Lego!
Dining At Legoland Water Park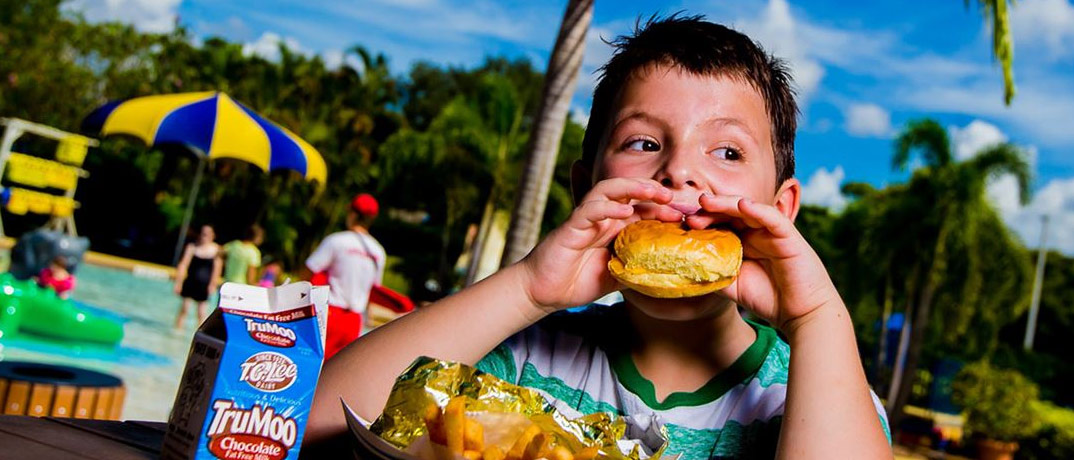 Beach Street Tacos
It's Taco Tuesday every day here at Beach Street Tacos, where you can order up cantina-style tacos packed with steak, chicken or fish with a side of guac and tortilla chips.
Beach-n-Brick Grill
If you've worked up your appetite at the Lego Water Park, this outdoor eatery is just the right pitstop, with a delicious menu of fresh burgers, hot dogs, chicken tenders and salads.
Rides At Legoland Water Park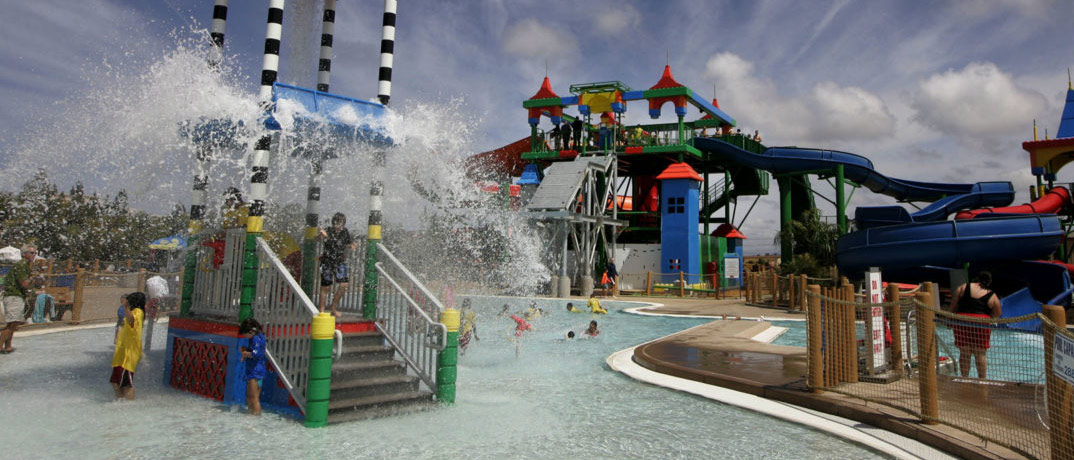 Build-A-Boat
Jump right into this all-new attraction in Creative Cove. Your kids will have the chance to build and race your own Lego boat. They'll love their watercraft masterpieces!
Build-A-Raft River
Not only can you float along this relaxing, 1,000-foot-long lazy river that's surrounded by Lego models, lush landscape and palm trees, but you can also design and build your very own Lego raft vessel.
Duplo Splash Safari
This area is designated for kids age 6 and under and they'll love every square inch of it! The Splash Safari play area features shorter slides and fun, interactive DUPLO creatures. Children who enter here must be with a responsible adult, be able to walk unassisted and sit upright to ride down the slides.
Joker Soaker
This interactive splash area is packed with slides, climbing structures, water spouts, a wading pool and a giant 300-gallon bucket that will pour it on with a massive dump of water! Children must be at last 40 inches tall to ride slides.
Lego Wave Pool
You may not be near the ocean at Legoland Water Park Orlando, but you can still catch some waves in the Wave Pool that's cool for all ages.
Splash Out
For your more adventurous swimmers, these three unique slides are built with adrenaline, speeding down a 60-foot drop with a splash into the water below. Minimum height for riders is 48 inches tall.
Twin Chasers
Be prepared to blast off on your tube down these enclosed water slides that intertwine within its 375 feet length before dropping off into the pool below. Minimum height for riders is 42 inches tall.
Shop at Legoland Water Park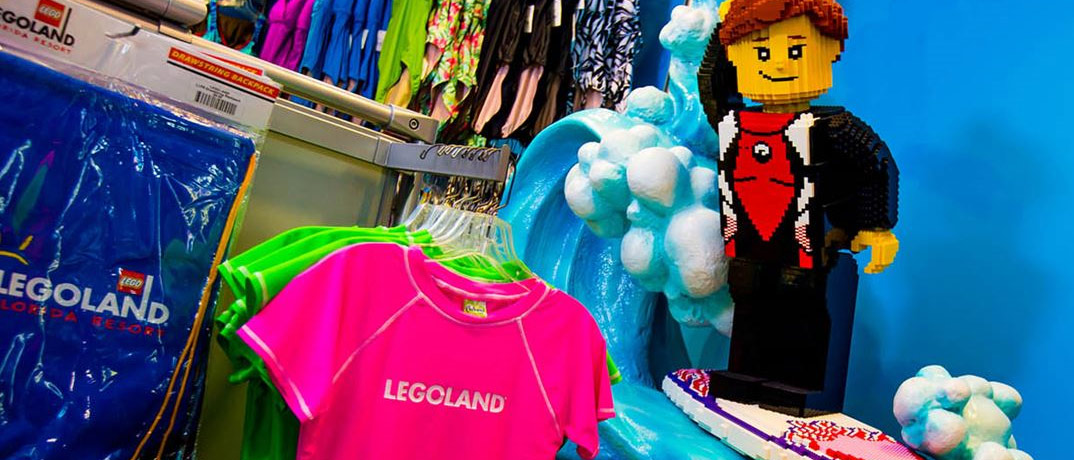 Surf Shop
Anything you need under the sun is stocked here for you, from swimwear to summer footwear, sunscreen, towels, sunglasses and more.
The fun's not over – not by far (or near)! Walk on over to these sections of the park that surround the Lego Water Park:
Imagination Zone, where the kids will love playtime in all of the awesome "zones" that are packed with hands-on Lego activities for little minds, indoors and out. All they need to bring is a little imagination!
Lego City, where you'll be schooled on the fast-paced hustle and bustle of the city, from driving away from the Ford Driving School to steering a boat at the Boating School to putting out fires at the Rescue Academy.
And Pirates' Cove, where an action-packed live water ski show takes place seasonally at the Pirates Cove Stadium.
Legoland Water Park Hours will resume Feb. 15, 2020, when slides and rides will be open from 10 a.m. to 5 p.m. and until 6 and 7 p.m. in the summer months. Legoland Water Park prices start at $84.99 per person.
Where to Stay When Visiting Legoland Water Park?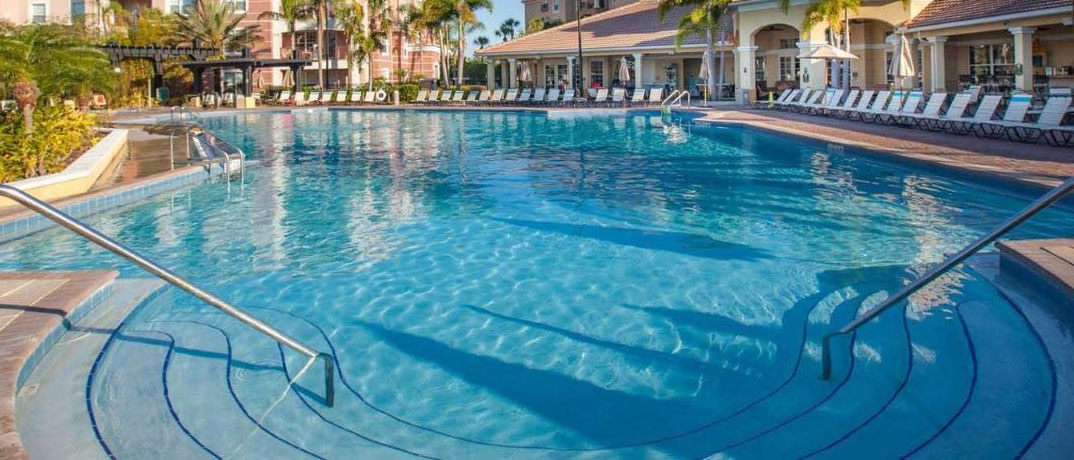 After you've built all of the Legoland Water Park memories you possibly can, relax in one of our Condo-World resorts in Orlando, Florida. Condo-World offers plenty of options in luxury rentals and home rentals for your family, no matter the size of your group. After you're done exploring Orlando's magical theme parks or the activities the city has to offer, you'll love returning to one of our properties to relax and unwind, with private pools, hot tubs and more.