If you're a "been here," you know all about the rich food culture in the Lowcountry. If you're a "come here," you discover a whole new delicious cuisine. The flavors of the Lowcountry are steeped in Gullah lore with a mixture of French and European influences. What all of them celebrate is a seafood-based, vegetable rich palette of tastes that are indigenous to the area.
Here are our list of the best lunches in Hilton Head that showcase the unique Lowcountry style of cooking.
Restaurants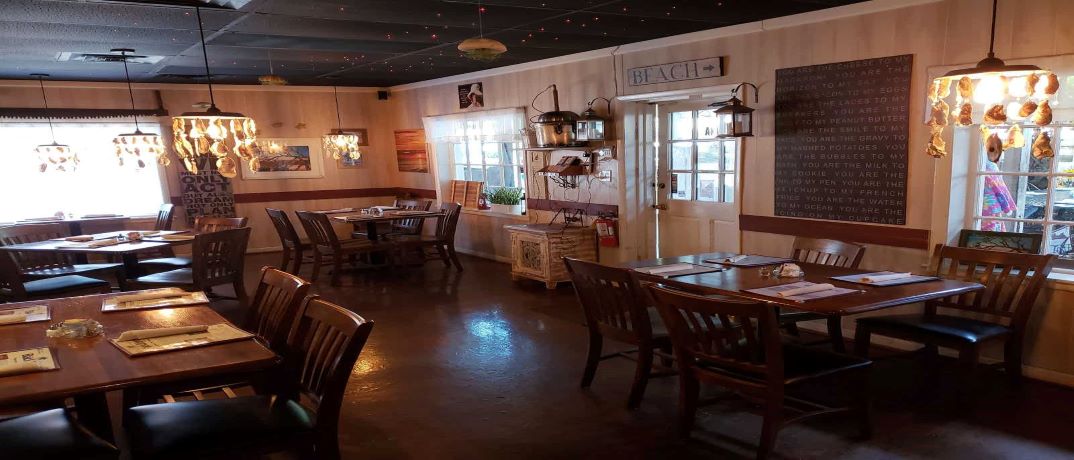 A Lowcountry Backyard Restaurant
32 Palmetto Bay Road
Website
As the name implies this is the kind of place that makes you feel as if you're dining in a friendly someone's kitchen or backyard. A porch swing and tables scattered about within a fenced-in outdoor area with lots of kid-friendly activities make one feel as if it's a lazy Sunday afternoon with family. Inside the family-friendly atmosphere continues. The charm doesn't stop there — the service is wonderful, as is the varied choice of down-home Lowcountry cooking. You really can't go wrong, but the Homemade pimento and cheese and the Charleston Fried Green Tomato BLT is great. If you're vegan, the Fresh Tomato Sandwich is a great choice and the Lowcountry Crab Cake sandwich is fresh-tasting — crabs right from the dock!
Relish
33 Office Park Road
Website
"Inspired southern food with an asian twist," is an apt description but it doesn't give the delicious-ness of the food justice. Breakfast, lunch and dinner are served here. We loved the Eggplant sandwich on marble rye, the fried green tomatoes with house-made remoulade and their version of what the Lowcountry's famous for — Shrimp and Grits — theirs is one-of-a-kind spectacular. There's also asian dishes with rice and noodles, fish and chips and the Low Country Boil — another Lowcountry favorite — is fresh shrimp with all the fixins — red potatoes, sausages and sweet corn in a garlicky butter broth. Now, you're in the Lowcountry!
Delisheeyo
32 Palmetto Bay Road
Website
Another option in the same locale as A Lowcountry Backyard Restaurant is this deliciously, locally sourced retail market and organic juice bar. If you are vegan, you're in the right place as there are plenty of pleasing plant options. Wraps, salads, kombucha and juices — for feel-good superfoods, this five-star rated place even has homemade yogurts. Try one of their Buddha bowls and hummus — it's a 10 on the yummy scale. You'll eat well and feel well after stopping by for lunch.
Jane Bistro and Bar
24 Shelter Cove Lane
Website
Located at the Shelter Cove mall, this place is great on ambiance and flavor. Their salads are varied and delicious — try the Greek Goddess. We loved the Salmon BLT and the Farmers Sandwich (a veggie wonder) and their take on Fried Green tomato with whipped goat cheese and tomato bacon onion jam is awesome. If you're making your way through Hilton Head, sampling shrimp and grits, put this one on your list too as their version of the dish is authentic South Carolina Lowcountry.
Charlie's L'Etoile Verte
8 New Orleans Road
Website
Open for lunch 11:30 to 2 p.m., Charlie's is a must-eat-at place. The charm — think white clapboard little French farmhouse — and the French influences in their dishes are divine. We recommend the Chèvre Salad, she-crab soup and the Maine smoked salmon sandwich. If crepes are more your style, there's that with a rich béchamel sauce. There's also a different daily quiches, and duck, beef, fish and beef choices. All outstanding and all can be cooked to your specifications. The desserts are decadent, delicious and change daily. Modeled after a small cafe the chef visited while in Paris, Charlie's is magnifique!
Hudson's Seafood House on the Docks
1 Hudson Road
Website
Straight from the docks? Yes, please. You have to go to Hudson's — it's a local favorite, a tradition and visitors from far and wide praise its Lowcountry cuisine. If you go later in the afternoon, you'll see some photo-worthy sunsets from its docks. Oysters, shrimp and soft shell crabs are unloaded by the thousands here and cooked up fresh and sweet to lucky diners. You can't go wrong with anything you order — steamed combos of shrimp, clams, oysters and snow crab legs are mouth-watering, bib-wearing and finger-licking delicious. The fried shrimp po' boy is awesome and so is the shrimp burger. Gumbo, grits and eggs are a local favorite. Mud pie for two has chocolatey goodness with cappuccino ice cream, chocolate fudge and Oreo cookie crumb. It's a good thing there's miles of biking trails!
Where to Stay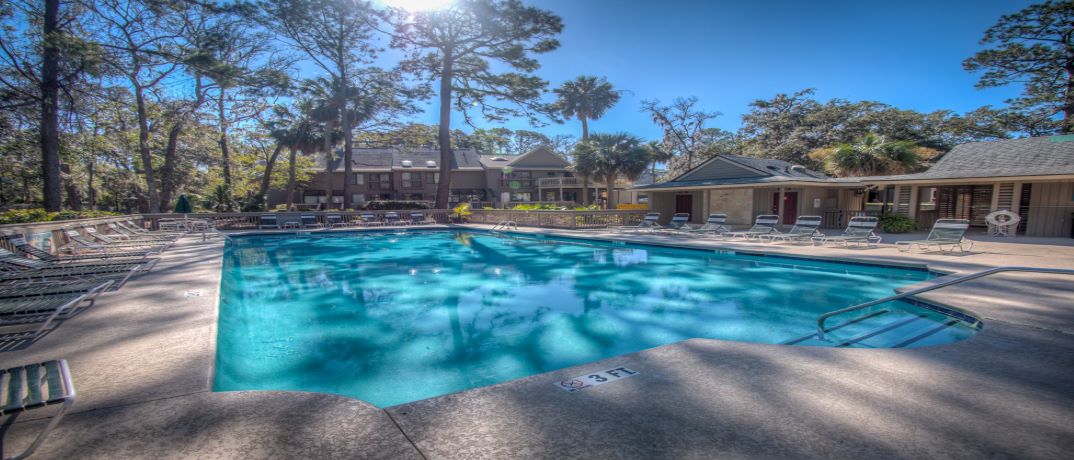 That's just a few of our favorite spots to stop in for lunch. Hilton Head has a veritable variety of palette-pleasing cuisine — each celebrating the island's heritage and history. Go ahead, stop in and stay awhile. All have cold, sweet tea if you're so inclined.
Condo-World has a variety of luxury condos that will make your culinary experience even better. Book yours online today!