The 5 Most Unique Restaurants in Gatlinburg
Sometimes you want to go somewhere where everybody knows your name.
Other times, you're looking for something a bit out of the ordinary. If the latter is what you and your palate are craving take a look at our list of Gatlinburg restaurants that we consider funky, cool and ecletic.
Here's our list of unique places to eat in Gatlinburg!
Dick's Last Resort $$ – $$$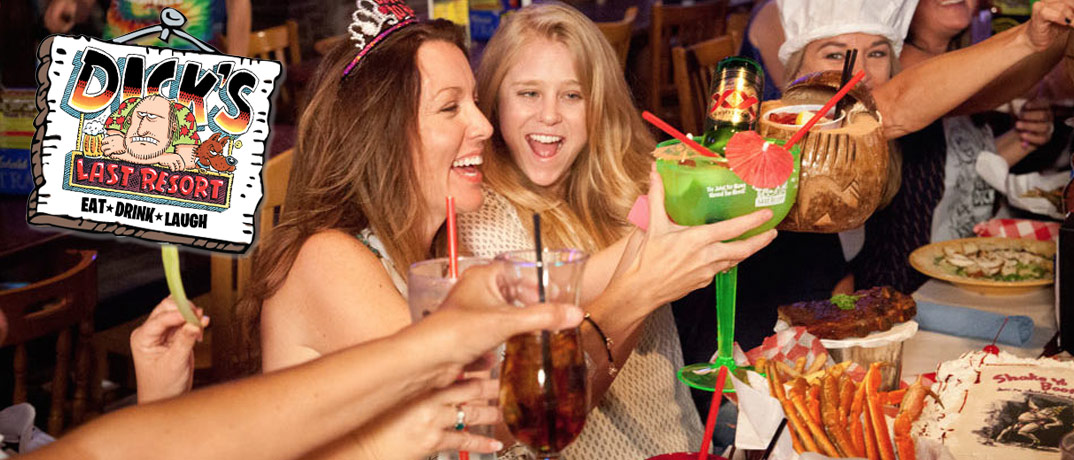 Their motto is eat, drink, laugh. You had me at laugh! Opening up in 2011, Dick's Last Resort has been known for serving up food and drink with saucy sarcasm. If snappy dialogue and trading quips with your server while gobbling grub and swizzling booze (or soft drinks) is something you find yourself needing on an idle Tuesday (or any day) this is the place. Try the crab legs and fries. This isn't for everyone since the wait staff is intentionally "rude" and the hats they give you are scrawled with insults. You may even get some napkins thrown at you. But, if you need to blow off some steam, this is the place to go (though it may not be the best for small children). If you like crude, politically incorrect banter and some pretty good food, this is the place! At traffic light #8 on 903 Parkway.
Loco Burro $$ – $$$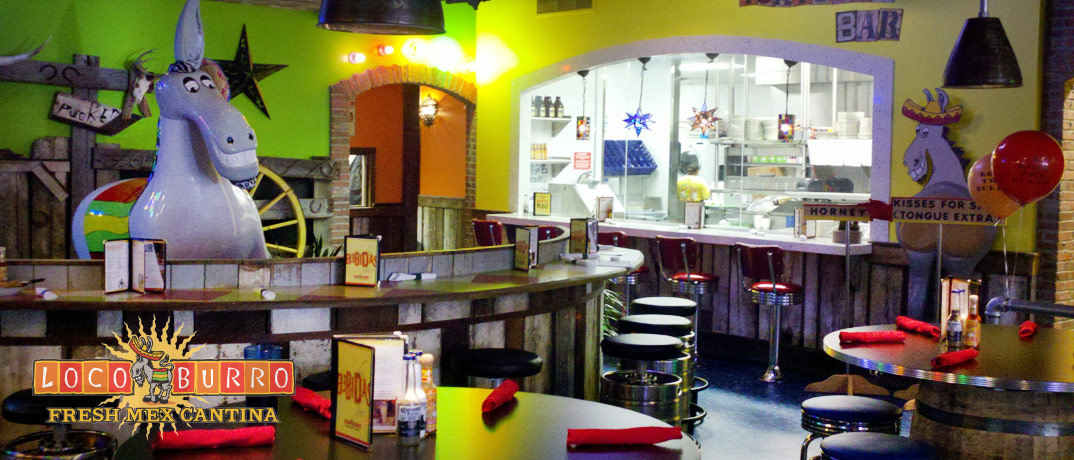 What makes Loco Burro unique? The atmosphere, the food, the views. Not to mention, it's right smack in the heart of Gatlinburg! Located on the 2nd floor of another unique eatery, Johnny Rockets, this Tex-Mex Cantina style restaurant has sombreros for anyone wanting to wear one. Jump on a mechanical bucking donkey to embrace the full experience before ordering up what they are most famous for: Fajitas and Margaritas. The rooftop has a fire pit and an enormous patio. Think cool fall nights, a warm fire and music to listen to as the Smokies surround you. Loco Burro has live entertainment as well as a international dance night. Homemade tortillas, fresh ingredients and any and every tex-mix meal you can dream up. Recommendation: Locos Nachos, Steak Fajita (there's also chicken, shrimp and vegetarian for non-meat eaters) and of course, a giant margarita! Location: 735 Parkway.
Johnny Rockets – $$ – $$$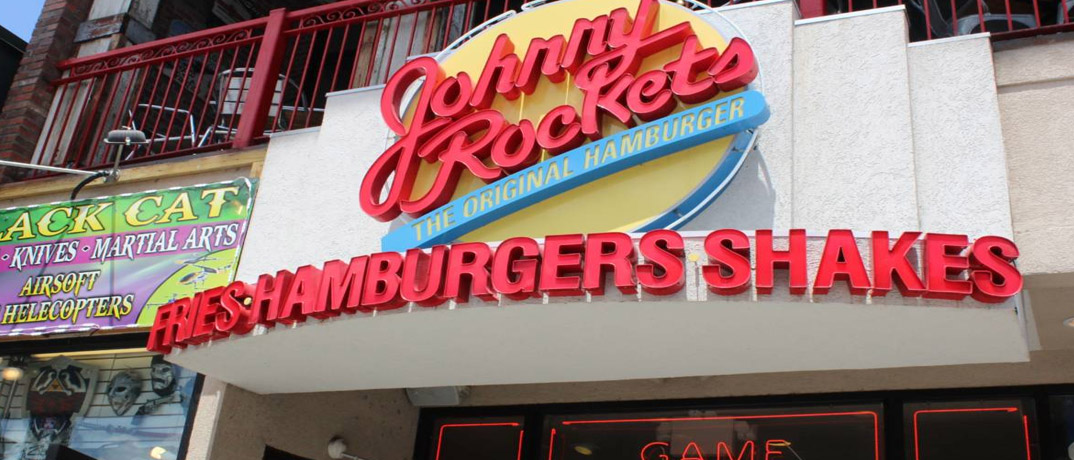 If you want to kick it old school with the family, Johnny Rocket's is the place. The atmosphere? Happy Days-old fashioned soda counters, soda straw dispensers, vinyl and chrome tables, chairs, booths and some of the best burgers in Gatlinburg. Find your inner Fonzie and listen to some 50's music while sipping on a creamy milkshake. A fantastic place to take the kids. They can even pick out songs on the tabletop bar jukebox while eating burgers and limitless fries! Open 7 days a week from 11 a.m. to 1 a.m. and located at 735 Parkway.
Crockett's Breakfast Camp – $$-$$$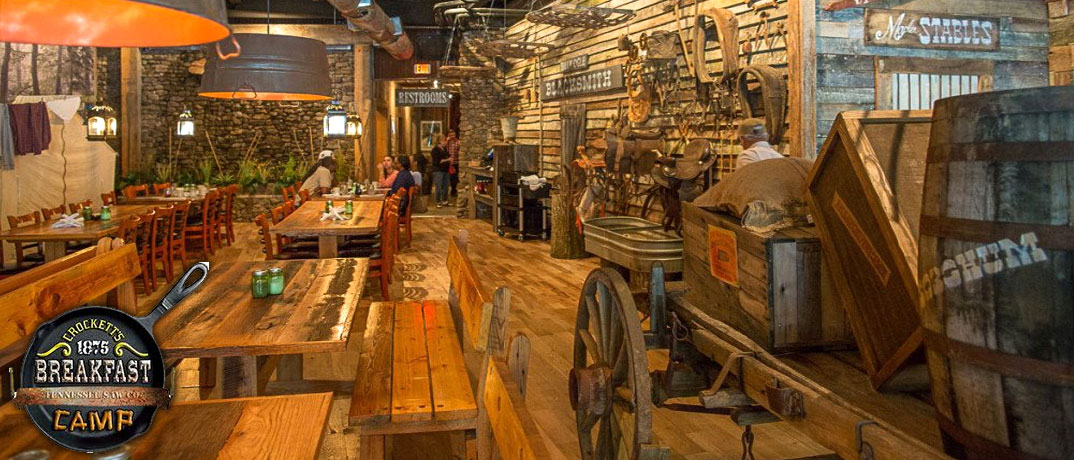 Named after David C. Crockett Maples, a frontiersman and soldier in the 1800s, this lovely eatery is set up to look like a rustic frontier-style kitchen and dining room. Log walls, old-fashioned photos, deer heads, cast iron skillets and first-class, friendly service. Open 7 days a week from 7 a.m. to 1 p.m., you may have to wait in line, but it's worth it. People swear by their cinnamon rolls, corned beef hash and pancakes. There's plenty of hearty breakfast eating here and if that's your favorite meal, Crockett's Breakfast Camp is THE place to go. 1103 Parkway.
The Melting Pot – $$$$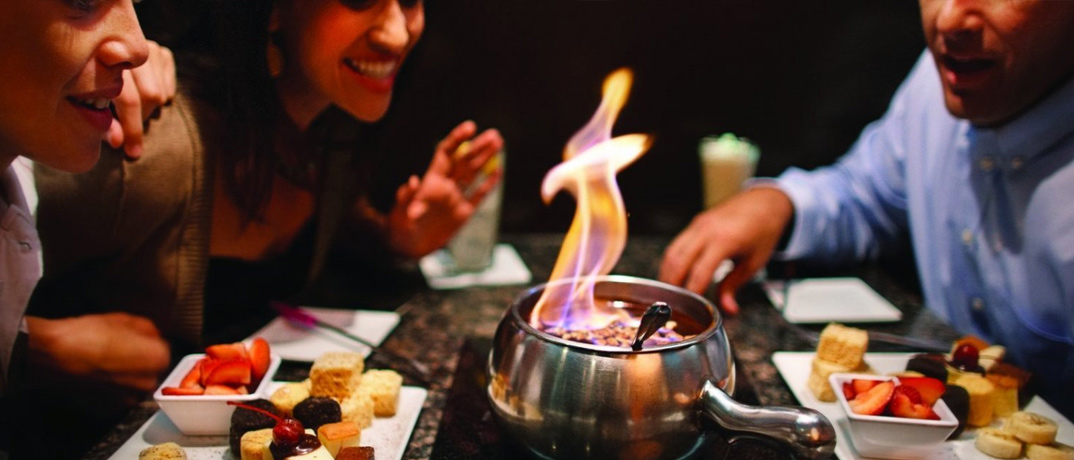 Unique, interactive, fun and delicious. This rounds off our list of the most unique restaurants in Gatlinburg. The Melting Pot has been around for awhile and there's good reason for that. French style fondue, with American influence, there's a range of choices for your dipping pleasure. The "Classic" is a 4-course tasting experience; cheese, veggies, steak, chicken, vegetarian-you pick. For dessert, what can possibly be better than melted chocolate and caramel that you dip bananas, nuts, cheesecake, cream puffs or other fruits in? Should you decide to bring the kids, there's a fondue kid-friendly menu as well. This can be a romantic dinner for two or a family experience. Location: 959 Parkway #2.
That's a few of our favorite unique restaurants in Gatlinburg. Have you discovered any lately?
Whether you dine in or out, you'll want the perfect Gatlinburg cabin to go home to. Book online at Condo-World today!