Condo-World Live Beach Webcam
Enjoy the view of the beach at the intersection of 17th Ave S and Ocean Blvd in North Myrtle Beach with the web cam mounted on the Condo-World building. See the oceanfront for yourself by renting a condo in North Myrtle Beach or Myrtle Beach by visiting the link below.
Other Myrtle Beach, SC Webcams
View live cams in Myrtle Beach and see what's happening now.
Cherry Grove Pier Cam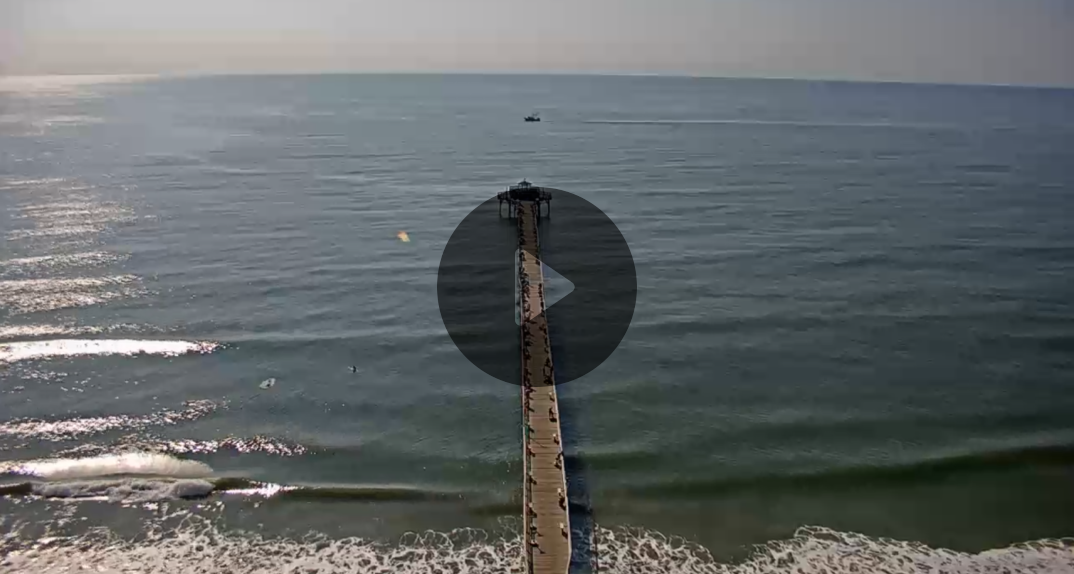 Enjoy watching this live web cam from the Cherry Grove Pier in North Myrtle Beach, SC.
OD Pavillion Web Cam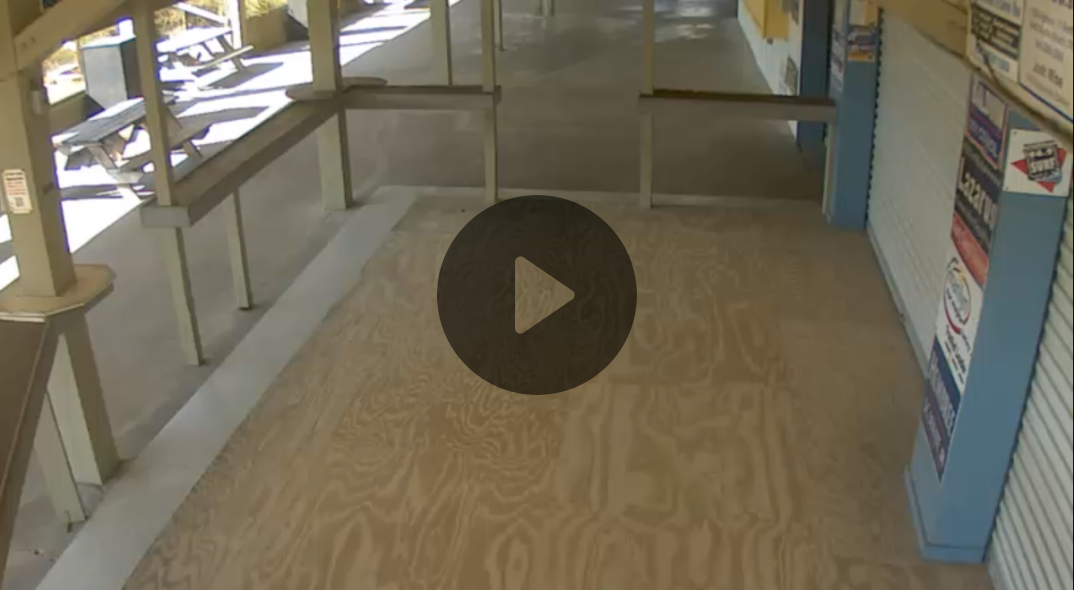 Watch live from this webcam located in the Ocean Drive Beach section of North Myrtle Beach, SC.
Avista Resort Live Camera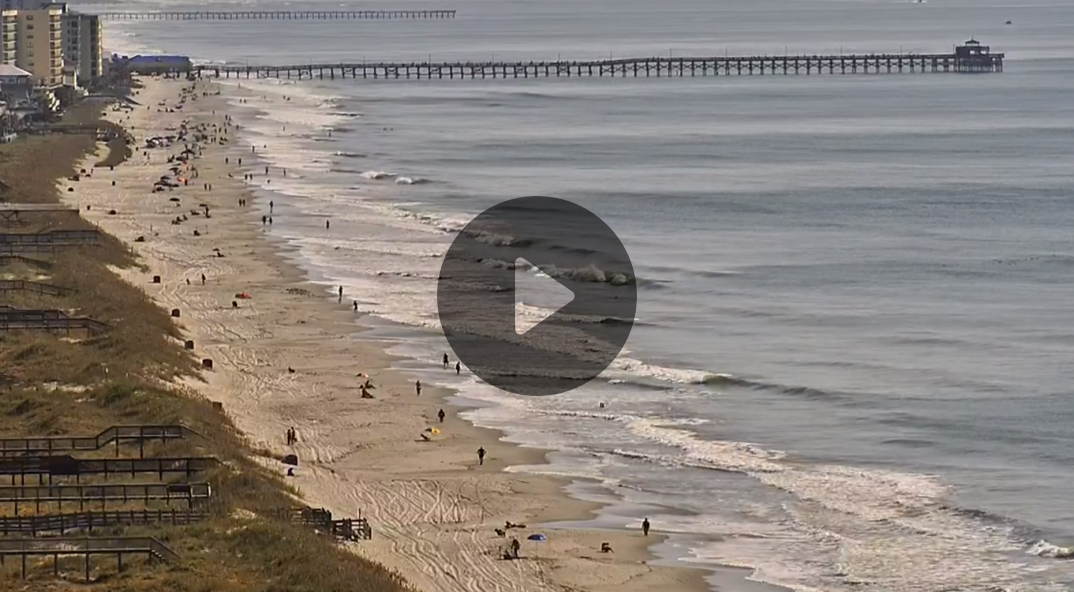 One of the highest quality live beach cams available. Located at the top of the Avista Resort.
Harbourgate Marina Live Cam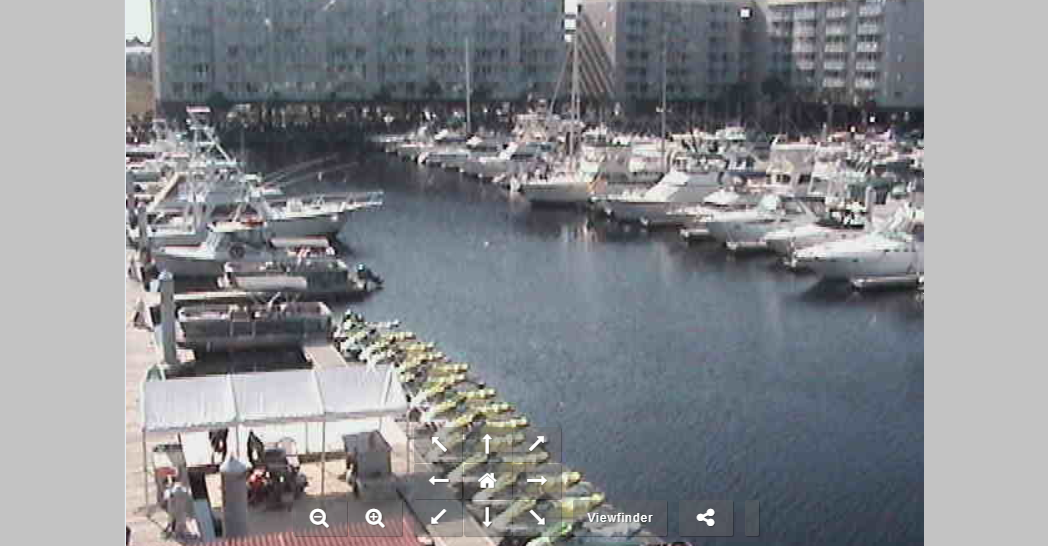 See a live stream of the Intracoastal Waterway from the Harbourgate Marina.
North Beach Resort & Villas Resort Cam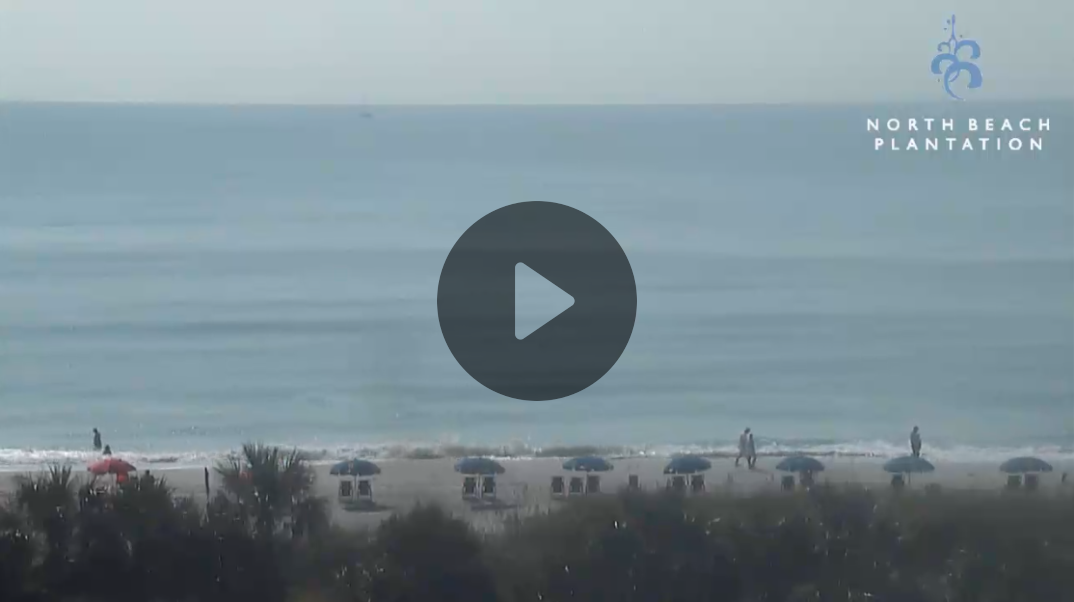 Enjoy this live resort cam from North Beach Resort & Villas in N. Myrtle Beach, SC.
Myrtle Beach Boardwalk Webcam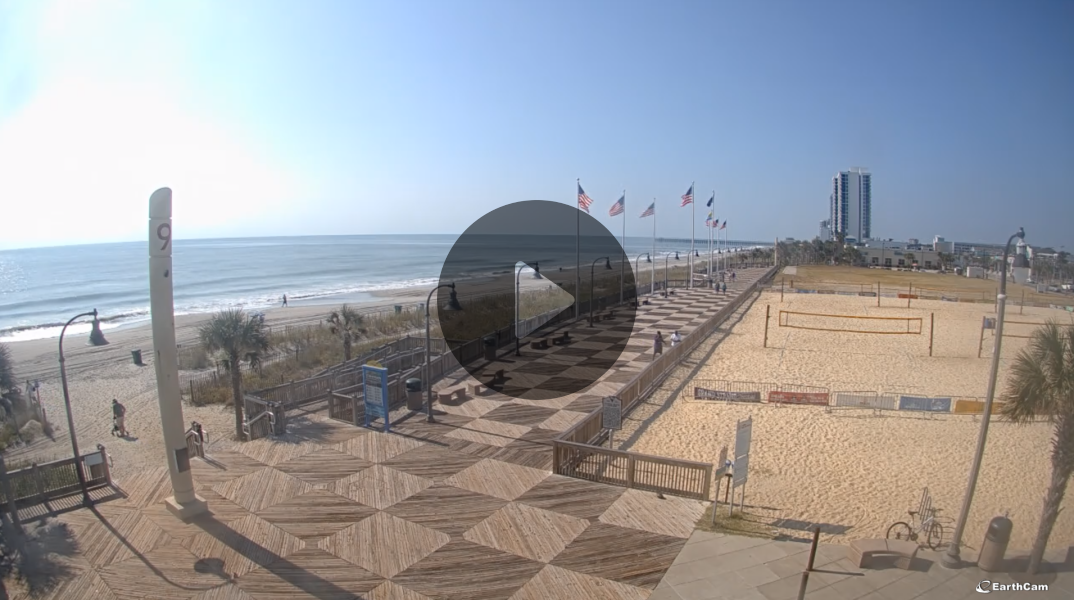 The most popular Myrtle Beach webcam. Enjoy live views of the Myrtle Beach Boardwalk.
Bar Harbor Resort Live Beach Cam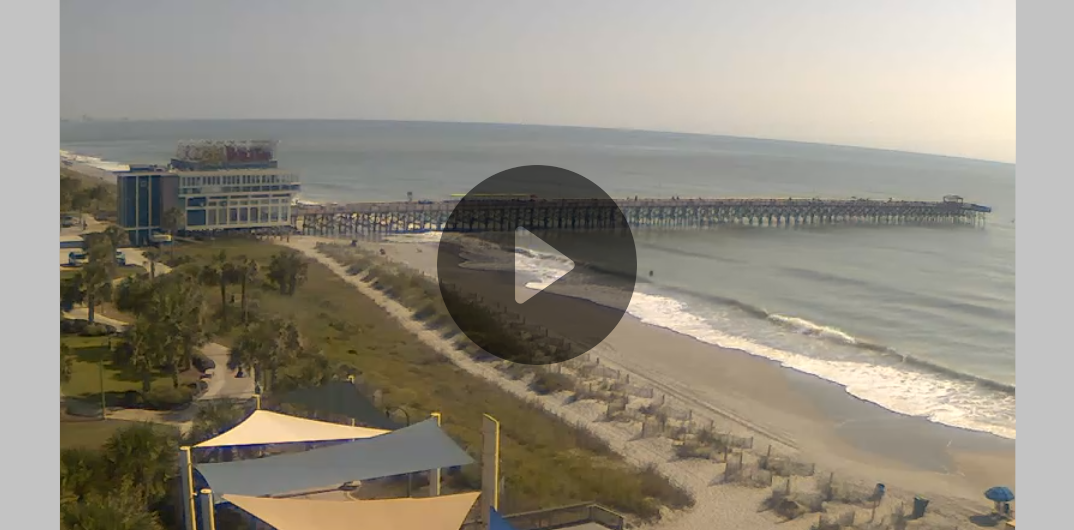 A high quality web cam offering live views of Myrtle Beach from Bar Harbor Resort.
Broadway at the Beach Web Cam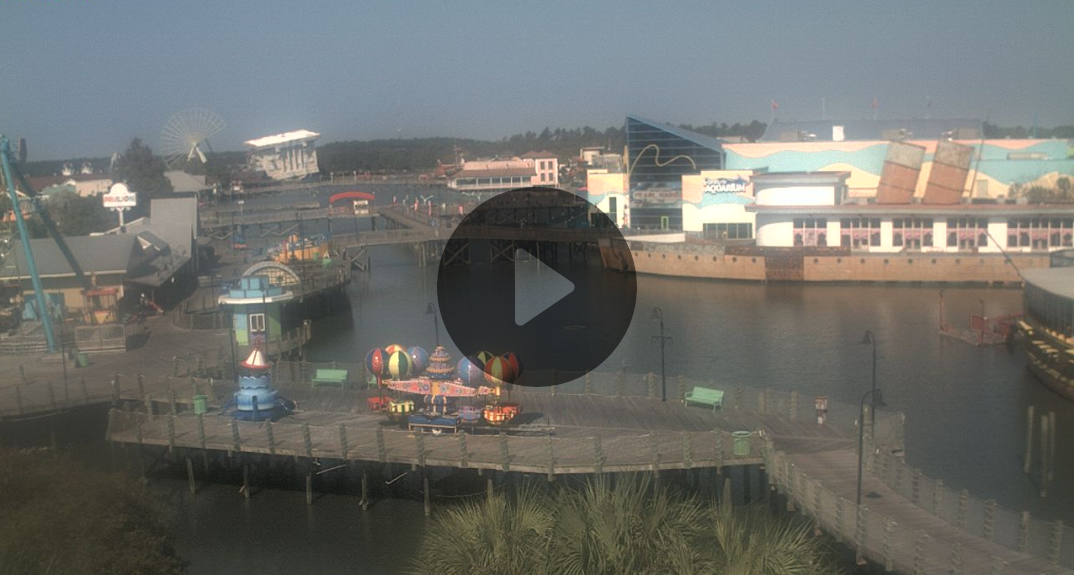 Enjoy live views of the lake at Broadway at the Beach in Myrtle Beach, SC.
Sea Crest Resort Cam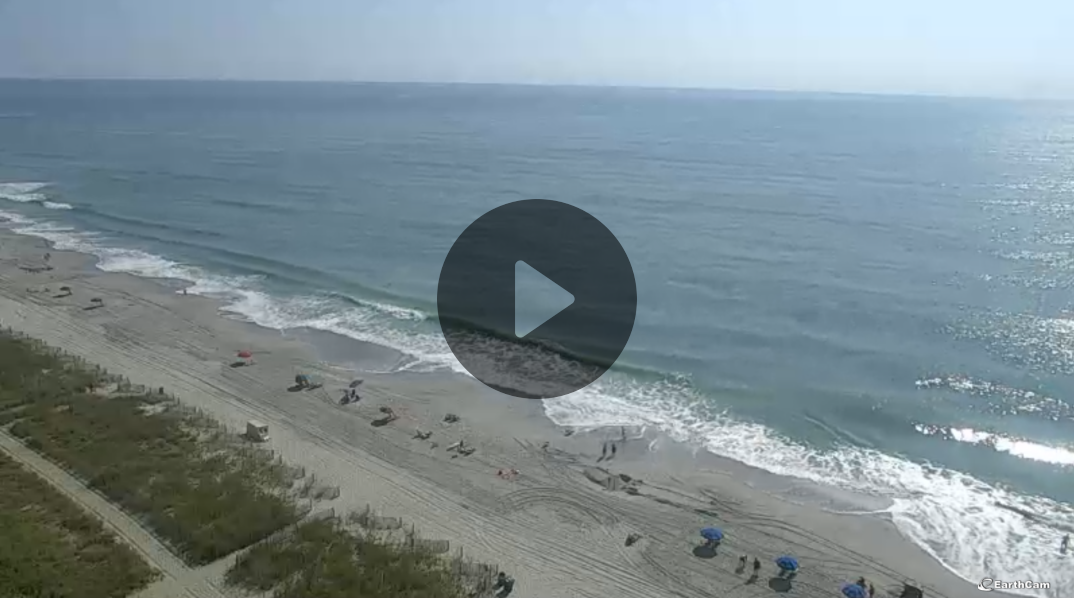 See Myrtle Beach live from this beach cam located at the Sea Crest Resort.
Riptydz Bar Cam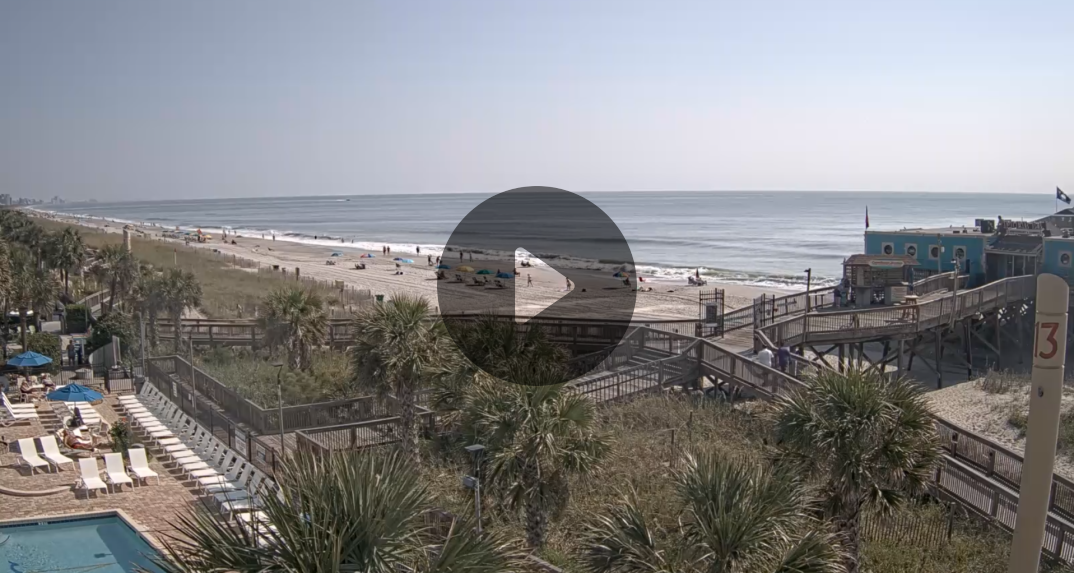 Super high quality beach cam located at Riptydz Bar in Myrtle Beach, SC.
Other Beach Destinations to Watch
Resorts in Myrtle Beach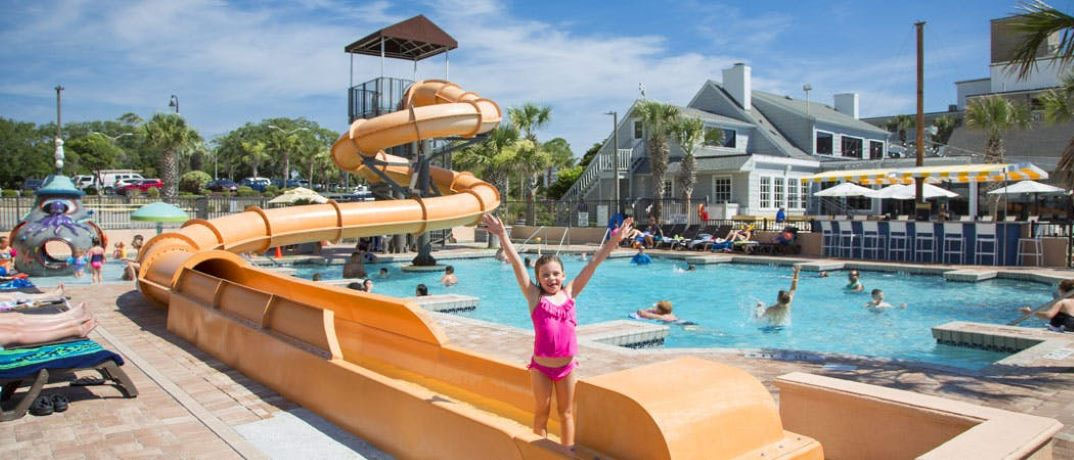 You don't have to imagine you're at the beach with these webcams. You can come to the beach! Stay with Condo-World with a wide variety of condos in North Myrtle Beach and resorts in Myrtle Beach so we have something for everyone. Whether you're on a couples getaway or bringing 30 family members, Condo-World has everything you need!