Color Touring in the Great Smoky Mountains – The Best Places to View the Fall Leaves in the Mountains in Gatlinburg
Is there anyone that doesn't love that first fresh, crisp bite of fall? It signals both nostalgia and new. There's nothing quite like leaf peeping at the Smoky Mountain fall foliage. Though just about anywhere in the mountains is glorious, we've picked out a few of our favorites spots for you.
Happy Fall!
Driving
Cades Cove Loop Road is resplendent with brilliant colors during the season. To get there from the Sugarlands Visitor Center, take a right onto Little River Road and you'll be on this road for about 25 miles before you run into Cades Cove Loop Road-oh so worth it! It's a one-way paved road and you'll see cabins, churches and mills, nature trails and other points of interest.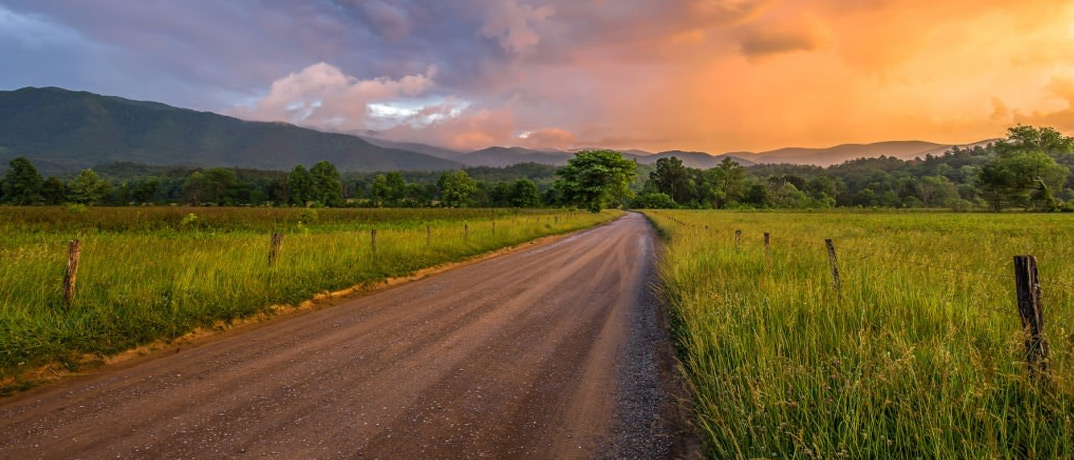 Roaring Fork Motor Trail (head NE toward East Parkway, turn right onto Baskins Creek Bypass and continue onto Newton lane; take a left onto Cherokee Orchard Road and turn right onto Roaring Fork Motor Nature Trail, about 8 miles from town).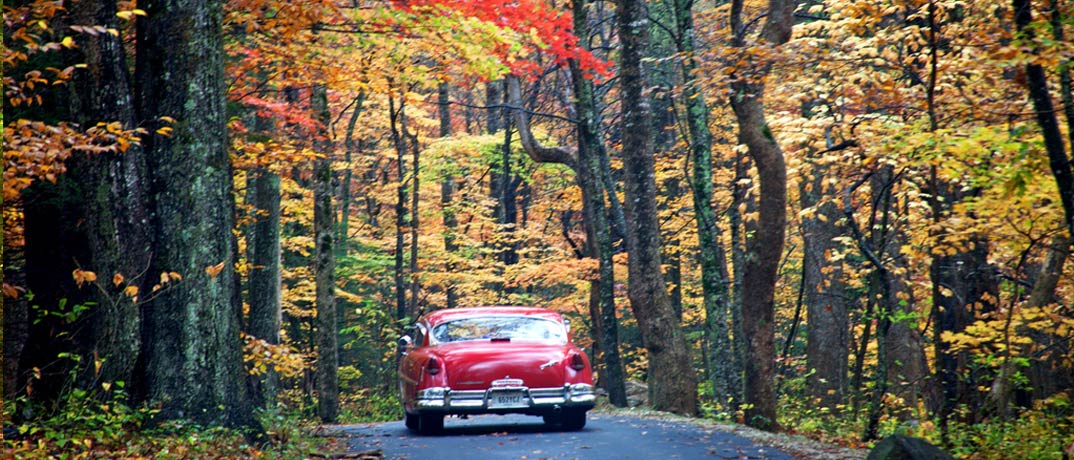 Newfound Gap Road (head NE on East Parkway and use left 2 lanes to turn left onto US 441, after 15 miles, take a left) are two other drivable colorful roads to peruse. Oh the photo possibilities!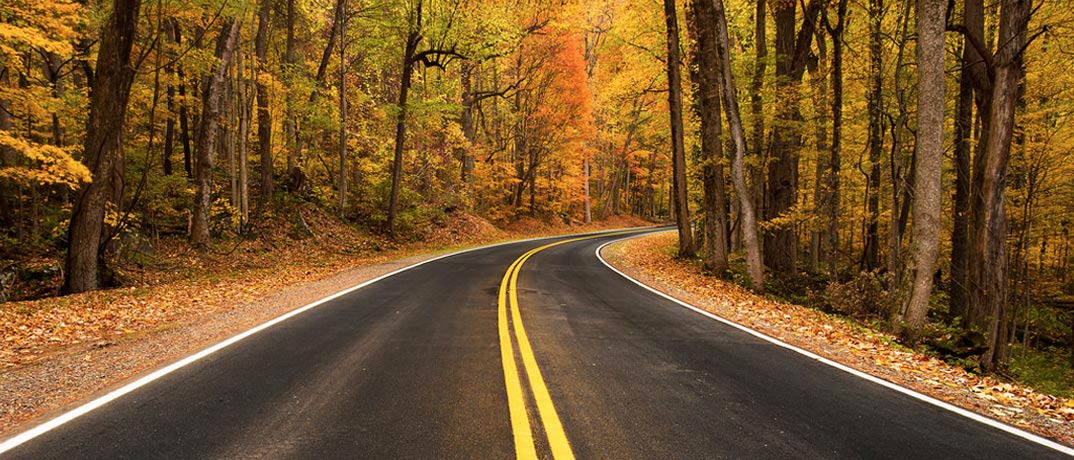 Hiking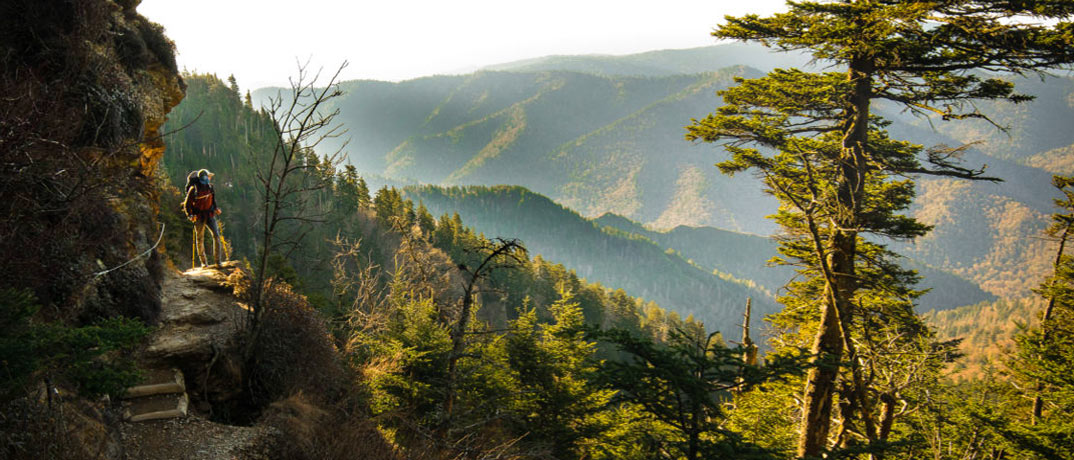 There's just so many trails to traverse, hikes to conquer and leaves to see! We like Mt. Leconte, Clingman's Dome, Appalachian Trail from Newfound Gap and The Chimney's. (Check out our earlier hiking posts, Easy, Moderate & Difficult) for directions on how to get to these hiking destinations and get the map here. If you want to get away from the crowds and are more of a roads-less-travel leaf peeper, drive to Rich Mountain Road in Townsend or Greenbrier, which is about 6 miles from Gatlinburg or Cosby, 23 miles from Gatlinburg. For more info about these out-of-the-way fall jewels, click here.
And Everything in Between!
The fall colors of the Smoky Mountains are legendary and whether you're shopping on Gatlinburg's main drag, having dinner at one of its great restaurants or visiting one of its many sky-high places in which to do that, you'll see the the Smokies' coat of many colors. The best time is normally from mid-October to early November and the colors will be more (or less) brilliant depending on elevation. There are so many varieties of trees (about 100 species) that the yellows, golds, oranges and reds are why so many artists try to capture their magnificence.
To take a live look at some of the Smokies colors, click here.
They're truly one of nature's wonders!
If you don't want to take a long drive or hike, one of the best places to view them is Ober Gatlinburg's Aerial Tramway. It's one of the largest in the country, holding over 100 passengers. You don't have to climb the trail to Mt. LeConte-see it this way, as well as other points of Smoky Mountains' majesty. It's open 7 days a week and leaves from downtown Gatlinburg.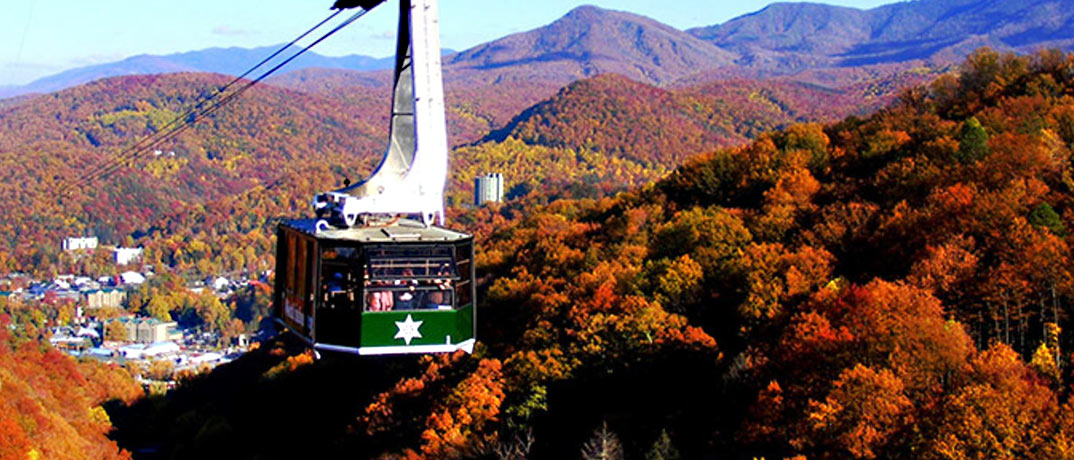 Anakeesta is an adventure wonderland high up in the mountains. Imagine zip lining through all those colors or taking a tree canopy walk! If you're the less adventurous type, the Cliff Top Grill & Bar has some great viewing and great eating. It could be one of your best Instagram posts ever.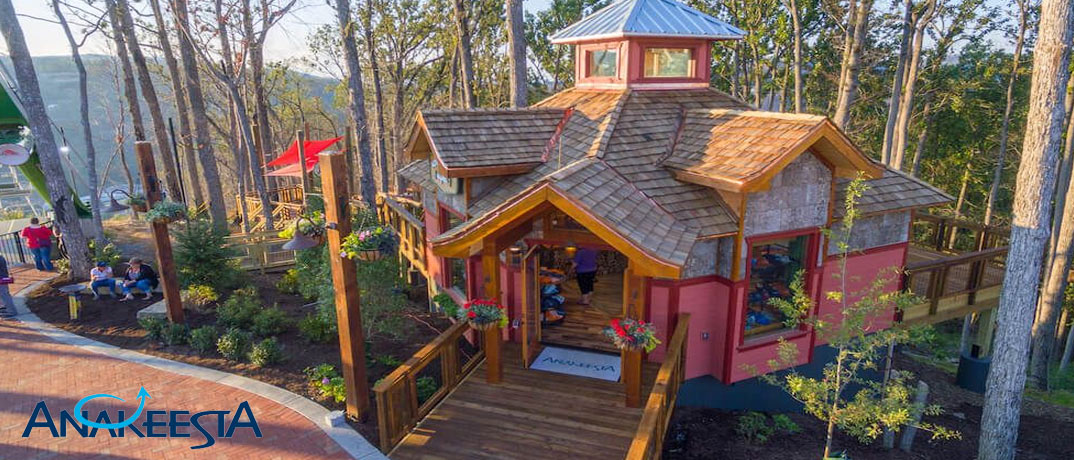 Gatlinburg's Space Needle soars up to over 400 feet and you'll get 360 degree views. For more info, visit the website. Gatlinburg Scenic Overlook is on the Gatlinburg Bypass and according to Trip Advisor, is one of the best places to snap photos of fall colors.
Another winner on Trip Advisor for taking in the local color and culture is Gatlinburg's Arts & Crafts Community. Located along an 8 mile stretch, it showcases the area's craftspeople and artisans. What better way to color tour than to merge nature with art? There's even a trolley that will take you any where you want to go and it's only a dollar to do it! Check out the trolley locator here.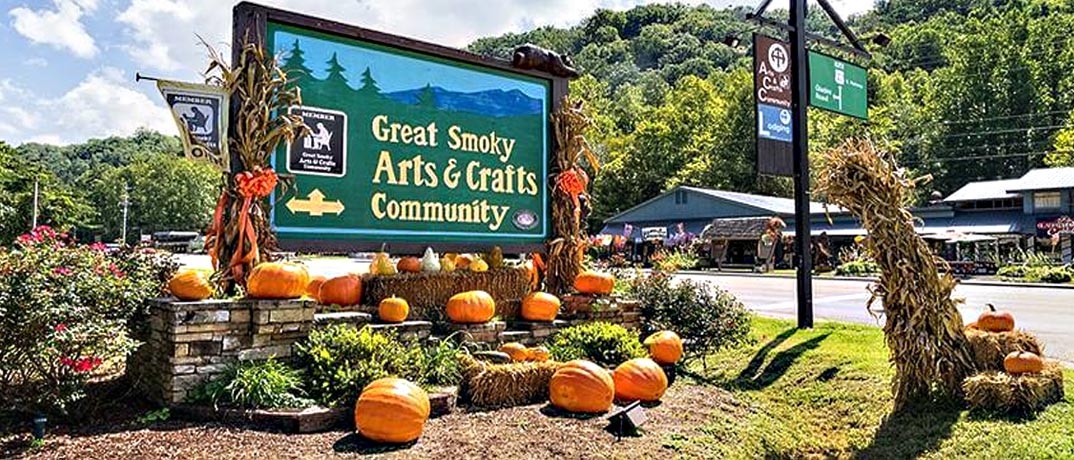 Wherever you find yourself during the fall season, you'll be amazed at the bounty of colors within Gatlinburg fall foliage. What's one of the best places to soak it in?
On the deck or porch of your Gatlinburg cabin rental. Book online at Condo-World today!