The Gatlinburg Craftsmen's Fair 2018
It's not just trending anymore. Crafts are a way of life for skilled artisans and not many do it better than the folks at the Gatlinburg craft fair. These artists and artisans travel the country displaying their wares and for many, their artistry has been handed down from generation to generation.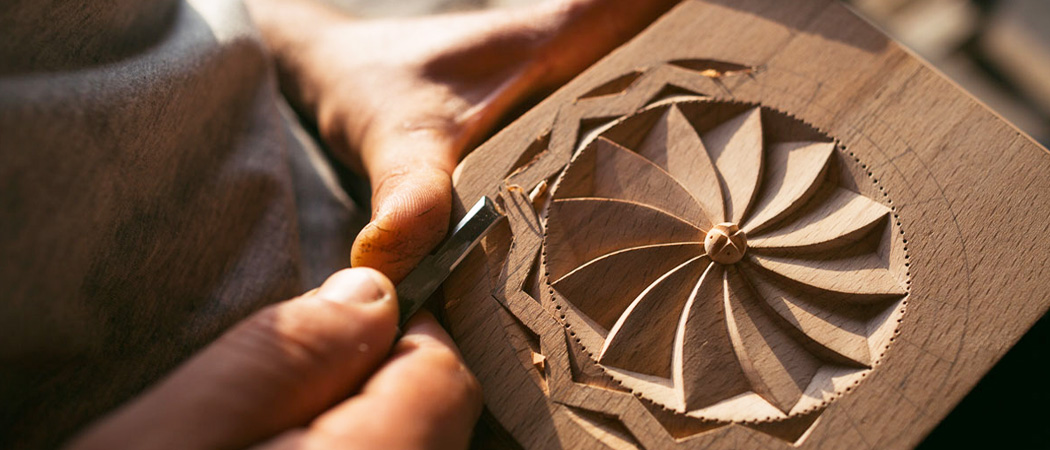 The Gatlinburg craft show and all that goes with it is in its 43rd year this year, 2018. Voted as one of the Southeast "Most Popular Events," by the Southeast Tourism Society, their October 2018 fair and show promises to be its best ever.
The fair is so popular that Gatlinburg hosts the fair twice a year; one in July and one in October. Nothing beats fall in the Smokies, and the upcoming October fair has over 190 craftspeople this year. Part of Gatlinburg's celebration of all the glorious color and weather that the fall season brings, the fair is just one of many Gatlinburg fall events.
October Crafts Fair, Location & Times
The fair begins October 4 and runs though the 21st, with craftspeople from all over the country bringing their goods for you to view, learn about, enjoy and buy. The price is right too. Adults pay $7 and kids under 12 get in free. This is the perfect place to buy Christmas presents if you're seeking one-of-a-kind gifts. What's more, you'll enjoy mountain music as you stroll around every day, from 10 a.m. to 6 p.m. (Sunday, 10 a.m. to 5 p.m.). The Dennis Lee Band plays country, bluegrass and gospel.
The fair is located in downtown Gatlinburg at their 150,000 square foot convention center at 234 Historic Nature Trail. Winning TripAdvisor's Certificate of Excellence and garnering 5-star reviews, if you're in the area, it's something that's a must-do. It's difficult to see it all in one day, so you may want to plan a two-day excursion for the large event.
What's There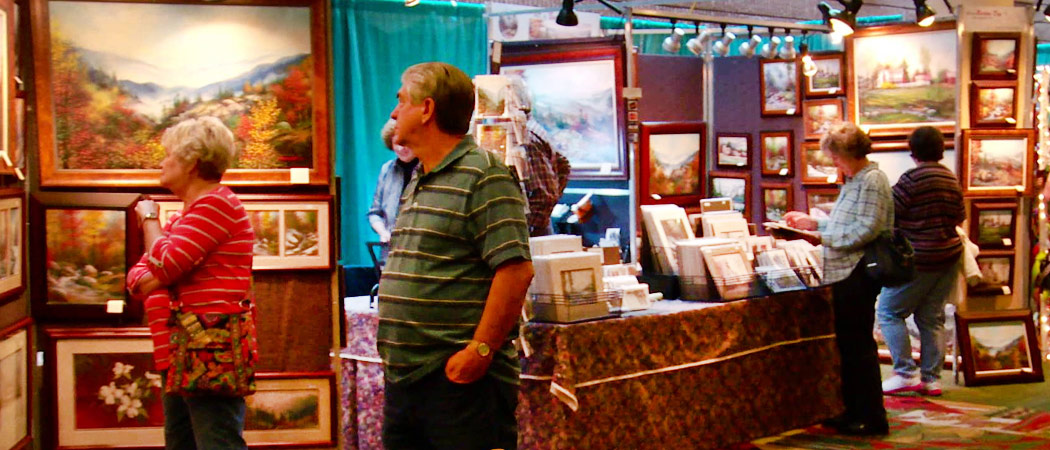 You may be thinking that the Gatlinburg Craftsmen's Fair will have much the same as the shops that sell touristy items and you'd be right that those items are there. But, it's much more than that.
If giant, carved-by-chainsaw bears and other mountain animals are your thing, it's there. If unique wind chimes, gorgeous pottery and realistic and modern paintings are more your style, you're in luck. Metal sculptures, marble and stone sculptures and tiny ones made from metal scraps-all there! There's also all kinds of leather, from belts to shoes to purses. Native American turquoise jewelry, vintage and antique jewelry, wood furniture, garden accouterment and food items-it's all here! The level of artistry is impeccable and these handcrafted items are meant to last a lifetime, just like the memories people make when coming to the beautiful mountain area of Gatlinburg.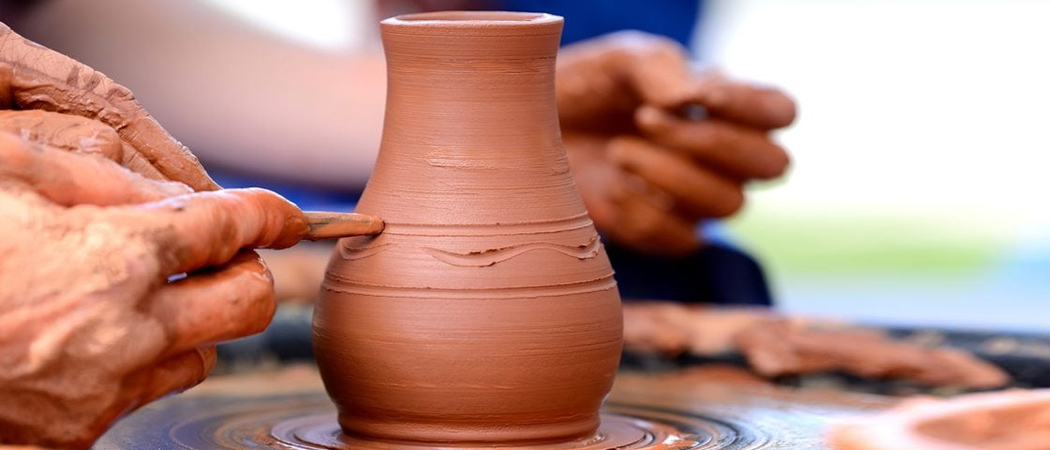 Visit the fair's website here and take a look at their vendor/exhibitor's list here.
Stay in a luxurious cabin rental in Gatlinburg near the convention center. Condo-World has more than 280 cabins in The Great Smoky Mountains and you are sure to find one that will fit your needs. Enjoy the event!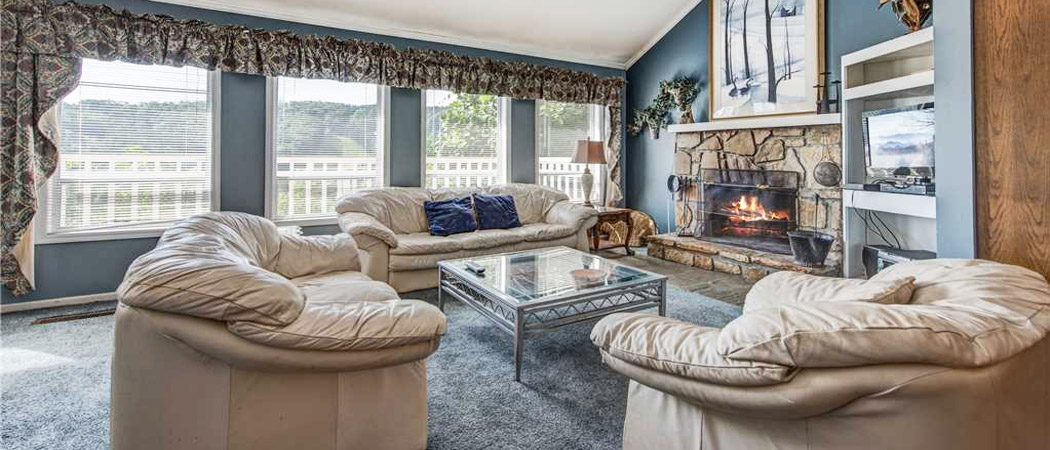 Event Summary
Name
​
The Gatlinburg Craftsmen's Fair
Location
​
Gatlinburg Convention Center

,

234 Historic Nature Trail

,

Gatlinburg

,

TN

-

37738
Start Date
End Date
Description
The Gatlinburg Craftsmen's Fair in October is one of the best country style shopping experiences you will get in the Smoky Mountains. Craftspeople from around the country come to Gatlinburg to show off their skills and sell the products of their craft.
Tickets