Face your fears of heights or enjoy a nice walk above the Great Smoky Mountains on the SkyBridge!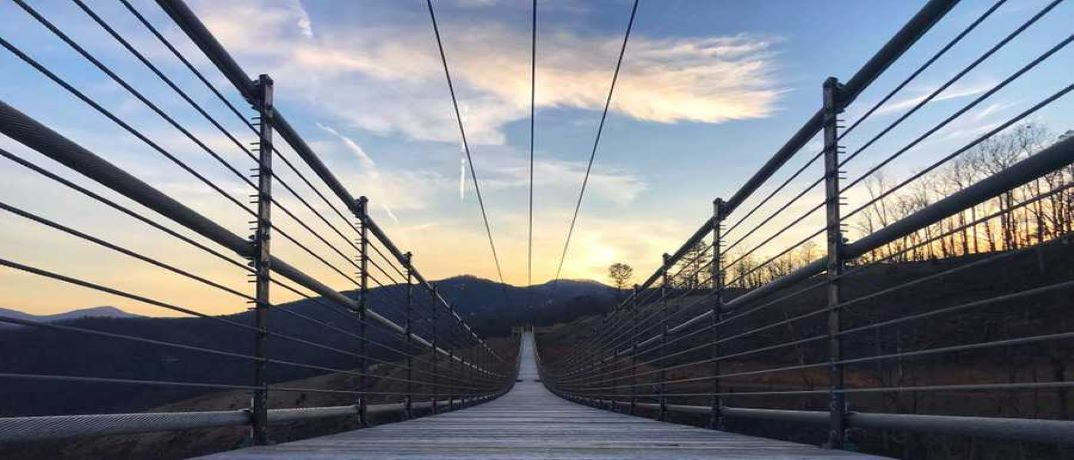 The longest pedestrian suspension bridge in the United States has just opened and it's in Gatlinburg Tennessee! You can see everything from the mountain tops to downtown Gatlinburg from this amazing foot bridge, which is perfect for sight-seeing, picture taking and memory making.
SkyLift Park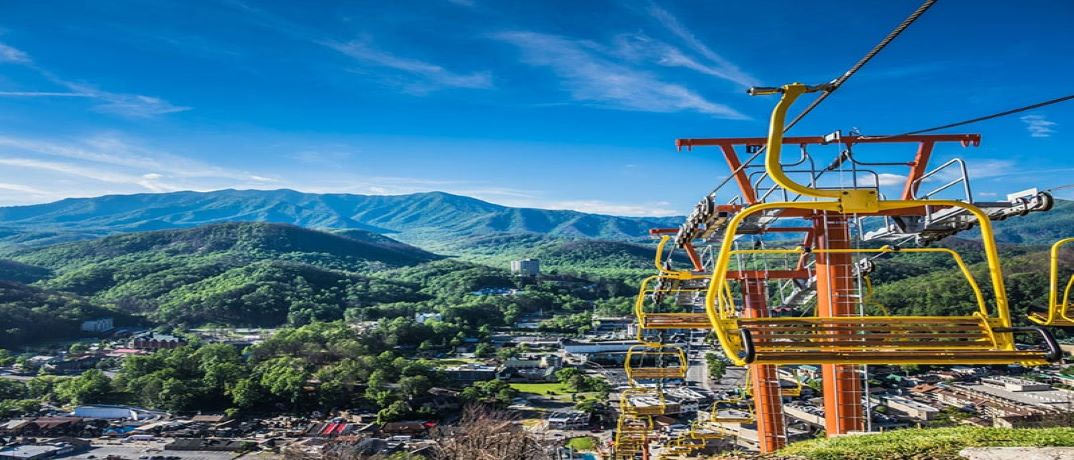 The SkyLift originally opened in 1954 but was updated in 2018 to include a chairlift. The SkyBridge just opened on May 17th, 2019 and it's Gatlinburg's newest attraction. You can purchase a chairlift ride for $15 per adult and $12 per child. This chairlift will bring you to the SkyDeck, 1800 feet above the city of Gatlinburg Tennessee, where you will walk up a few flights of stairs to get to the SkyBridge at the top of Crockett Mountain.
The Bridge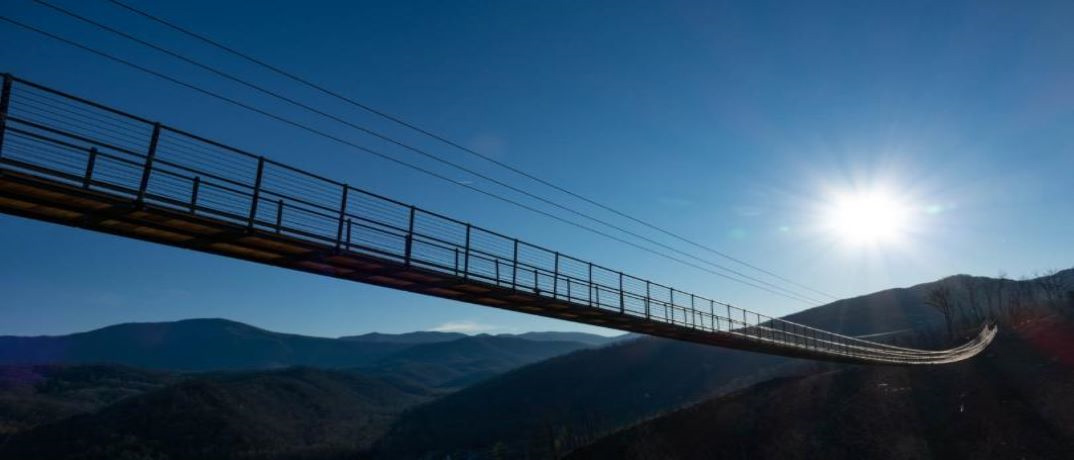 Located at SkyLift Park, you can take a walk 680 feet across the Great Smoky Mountains. Plant your feet above ground on the glass-floor panels in the middle of the longest pedestrian suspension bridge in North America. You can view 140 feet below when you reach the middle of the bridge, but the beginning of this long bridge can sway just a bit. Don't worry though, the SkyBridge is made of more than a million pounds of concrete and thick metals wires and can hold more than 200,000 lbs. There is no time limit for crossing the bridge, so you can take your time and take in the views.
SkyBridge Hours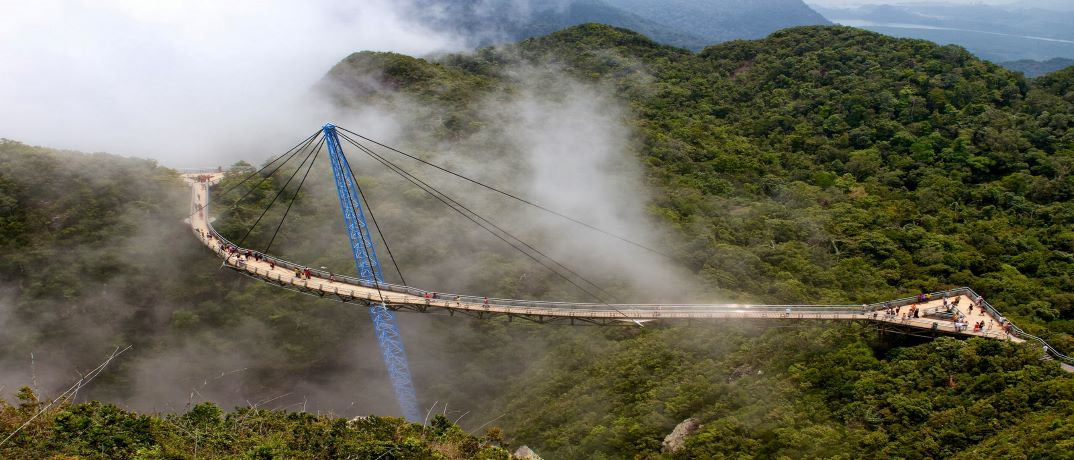 Memorial Day Weekend – Labor Day: 9AM-11PM
September – December: 9AM-10PM
January – February: 9AM-10PM Friday to Sunday, 10AM-5PM Monday to Thursday
Thanksgiving, Christmas Eve, New Year's Eve and New Year's Day: 9AM-10PM
Christmas Day: Closed
Where to Stay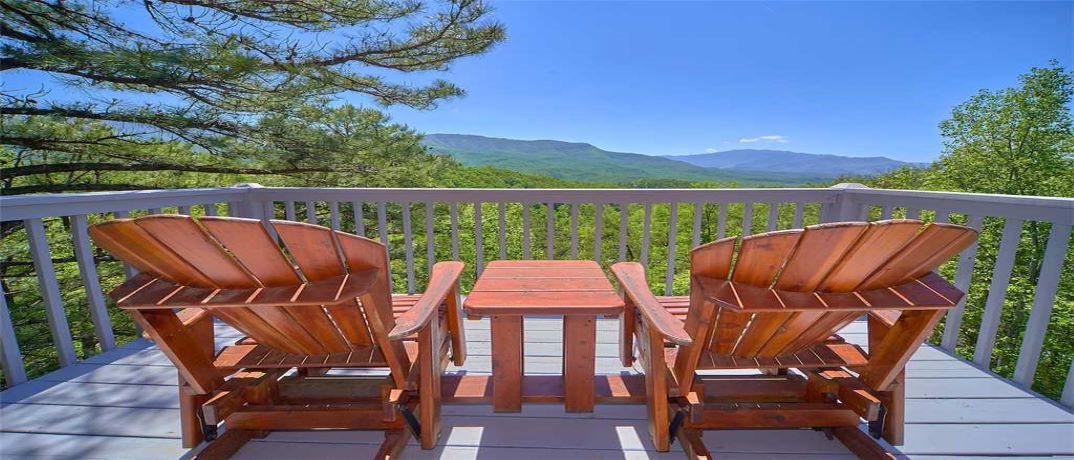 The best place to stay in Gatlinburg, Tennessee is at a Condo-World cabin! You can have an exclusive place to stay in the Smokies all to yourself. We have cabins with pools, hot tubs, game rooms, inside theater rooms and even ones that allow pets. We offer one to eight-bedroom options. Browse these luxurious Gatlinburg cabin rentals now.