Now that we've told you about the rich history of the magnificent and mysterious Daufuskie Island, we've put together a list of great things to do once you get there. There are only a few paved road on the island and though it has its modernity in places, you will feel as if you're back in time. It's a very special place. It's hard to believe that you'll be stepping in places that others did 9,000 years ago.
Get Your Bearings
Stop by the Daufuskie Island Historical Foundation and Museum and pick up a Robert T. Kennedy Guide. It includes 20 areas of interest put together by a local historian who lived all over the world and settled on Daufuskie in 1991.
Daufuskie Island Tours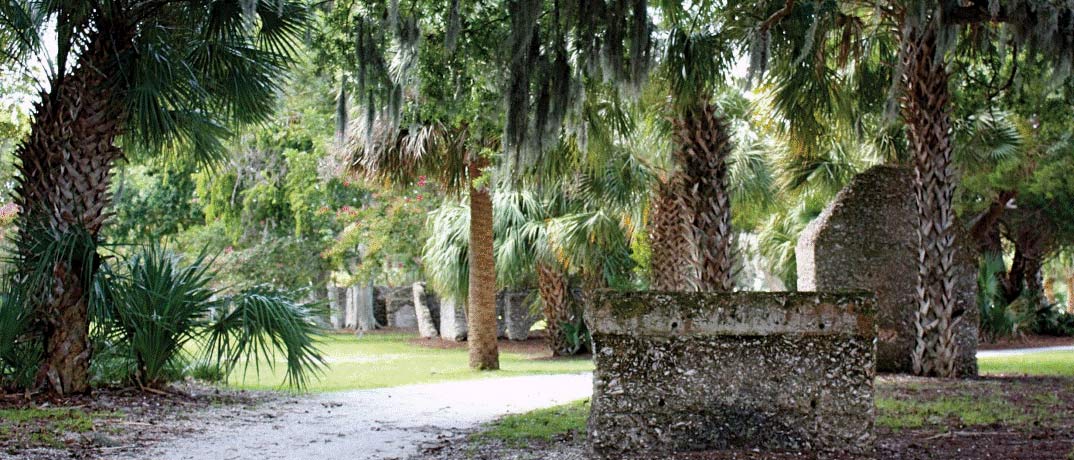 One of the best things about the island is that you can book a guided tour or do some exploring on your own. The island is about 5 miles long and nearly 3 miles wide. Many opt to explore via golf cart. Rent a golf cart for $75 for a half-day tour — you can include three of your friends and explore at your own pace.
Maybe you'll want to do the self-guided thing once you explore via a guided tour the first time you visit. Tour Daufuskie has every guided tour imaginable — Gullah history and artisan tours, eco-tours, kayak tours and water taxis. One of the absolute best experiences is to go on horseback. October through March, you can ride to remote beaches. The endless trails on the island last from 1-1/2 to 3 hours and experienced guides who love and live on and near the island are thrilled to let you know about this pristine place. If you'd rather paddleboard or kayak, you can do that by the hour. 
Haig Point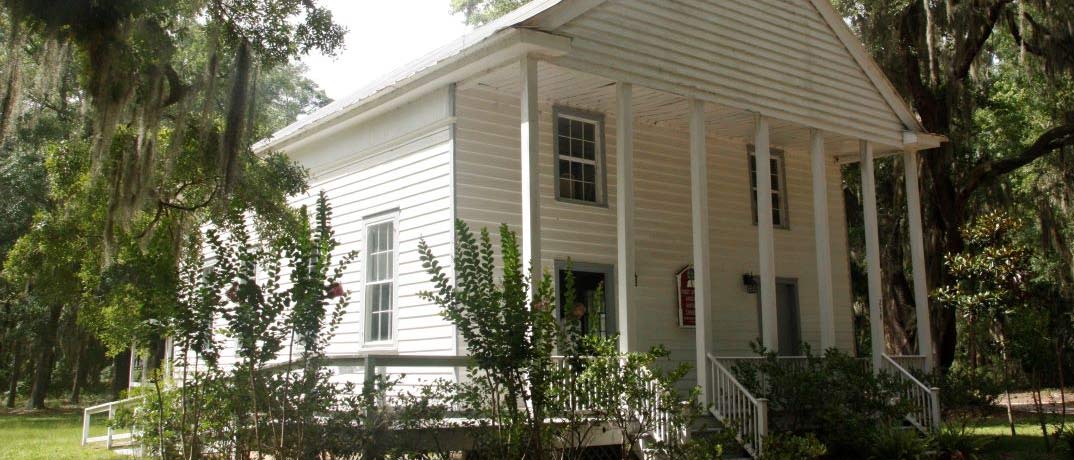 Haig Point dates back 400 years when George Haig bought 500 acres and left it to his grandson who later sold it to the Mongin family. The family created a 1,000 acre plantation and its now known as Haig Point. International Paper bought it in the 1980s and then transferred all the property and amenities to members of Haig Point. It is now home to one of the most beautiful and renowned golf courses. This tony sea island community is filled with beautiful southern estate-like homes and beach cottages. It is an international community, but since it can only get here by ferry, it's not for everyone. Still, it is well-worth it to drive through it. 
Bloody Point Lighthouse & Museum
The lighthouse was built in 1882 and was in service for half a century. It's located on the southern tip of the island and houses many Daufuskie Island artifacts and has an interpretative garden on the grounds. it doesn't look like your typical lighthouse (it went through numerous renovations throughout the decades) but it's quaint and there's so much to explore — much like the island it sits on! While there, visit the Silver Dew Winery — a tiny building that is now gradually making wine. Owner Wick Scurry bottled the first batch in 60 years in 2015. Take a golf cart trip out here and pick up a bottle!
The Arts
Pick up some unique pottery, paintings and baskets during your visit. Visit Iron Fish Art to find one-of-a-kind metal sculptures that self-taught artist Chase Allen. Allen's work has appeared in numerous publications and his experience in blacksmithing and welding has resulted in his creating magnificent pieces that grace collectors' homes worldwide. Stop by Silver Dew Pottery for unique pottery creations. You'll stumble upon other artists and artisans that live and sell their wares — homemade soaps and lotions, paintings, photography, shell art and clothing.
Daufuskie Island Rum Distillery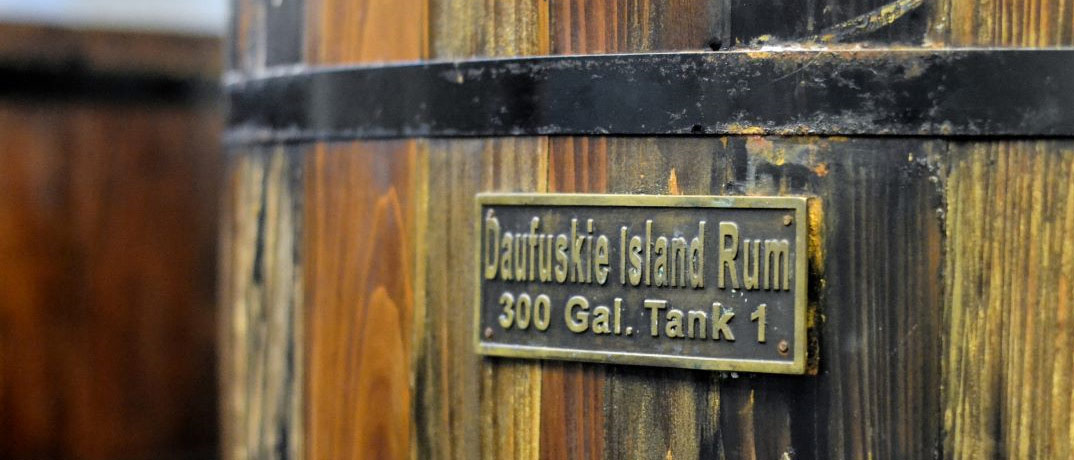 You must take a tour of the rum distillery and certainly buy a bottle or two! Founded in 2013, owner Anthony Chase had visited multiple Caribbean Island and decided it was high time there was rum on Daufuskie. One hundred percent American made, it's some of the best rum you'll ever taste.
Live Music at the Marina and other Daufuskie Must-Dos
Visit the Old Daufuskie Crab Company restaurant and marina to catch live music and events throughout the year. There's also oyster roasts and impromptu parties — you never know what you'll find. Check the website here to stay on top of events.
Lucy Bell's Cafe is a sweet little cafe that has some of the freshest seafood and great desserts. Morning High Coffee and School Grounds Coffee are the two small coffee shops to get your caffeine or tea fix.
Pack a lunch and just go to Daufuskie Island's beautiful beach and take a "Daufuskie Day at the Beach." Take a swing on a giant oak tree — you'll stumble across one or more of those. Historic, tiny cottages and beautiful old churches are here and there. Visit the Daufuskie Island Community Farm — a fully volunteer and member supported farm that has farm critters and a garden and orchard.
Take a "Wild Daufuskie Island Eco-Tour." This barrier island is like no other. There's no rush or hustle bustle here, so keep that in mind before you go. You'll be glad you did.
Where to Stay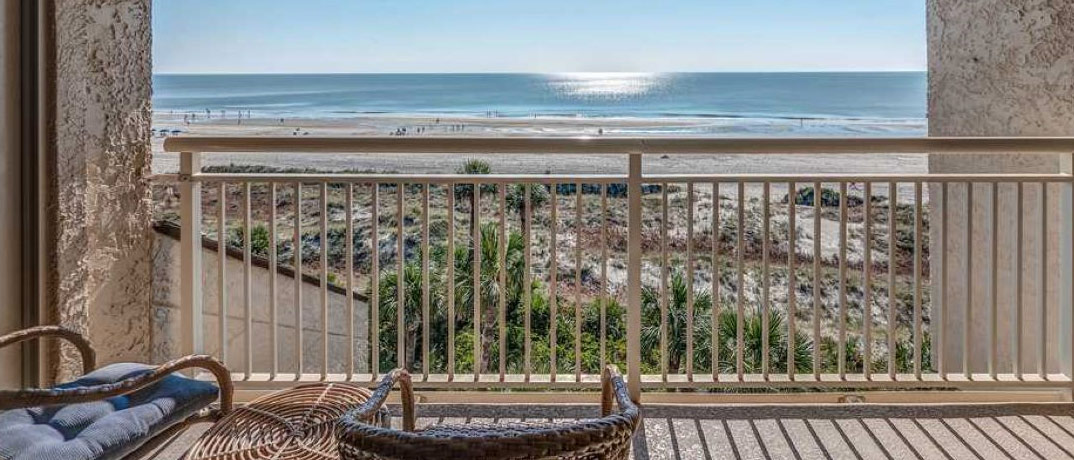 After a day of exploring head back to the Daufuskie Island Ferry. Once you're back to Hilton Head Island, you'll be glad to get back to your luxury condo and relax. Condo-World has some of the most luxurious and beautiful condos on the island. Book yours online today!