The Top 11 Things to Do in Gatlinburg on a Rainy Day
Gatlinburg is packed full of things to do at any given time. There's something about a rainy day though that lends itself to slowing down and exploring a place.
Though many may still brave the mountains and nature that surround Gatlinburg-the trails and overlooks-most opt for indoor fun. We've come up with our list of the top eleven things we like do in Gatlinburg on a rainy or stormy day. These Gatlinburg attractions are listed below, in no particular order.
Coffee & Company, The Village Shoppes at 634 Parkway, #13

There's nothing better than stopping in and having a cup of joe or hot chocolate on a cloudy day. Coffee & Company's coffee is delicious as is their great selection of pastries. Take your significant other on a quaint coffee date to slow down and just enjoy each other's company!
Take a Trolley Ride and/or Ride the Gatlinburg Tram to Space Needle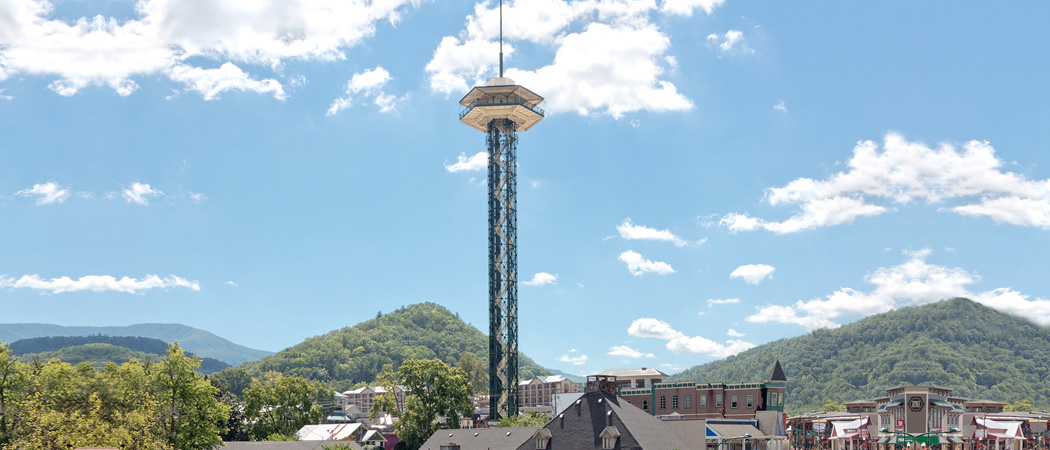 Grab a raincoat or umbrella and hop on the trolley. It's the perfect way to explore Gatlinburg, the trolleys are quaint and there are 100 different locations throughout the town. Running all day and most of the evening, it's also cheap – for $2, you can ride all day. Ober Gatlinburg's Aerial Tram will give you spectacular views and take you up to Space Needle, where you can ride a glass elevator up to the top and see 360-degree views of downtown Gatlinburg and the mountains!
Ripley's Motion Ride Movie Theater, 716 Parkway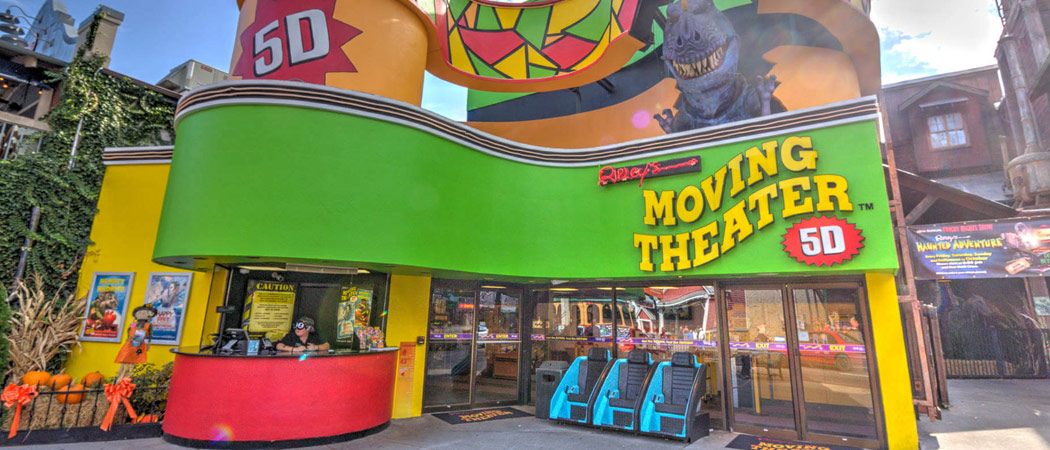 Visit the 5D moving theater. A thrilling experience for adults and kids (5 and up). For $17, you can see and feel six different action-packed adventure movies. The theater opens at 10 a.m., so you can get your wild ride on early.
Visit Ripley's Aquarium, 88 River Road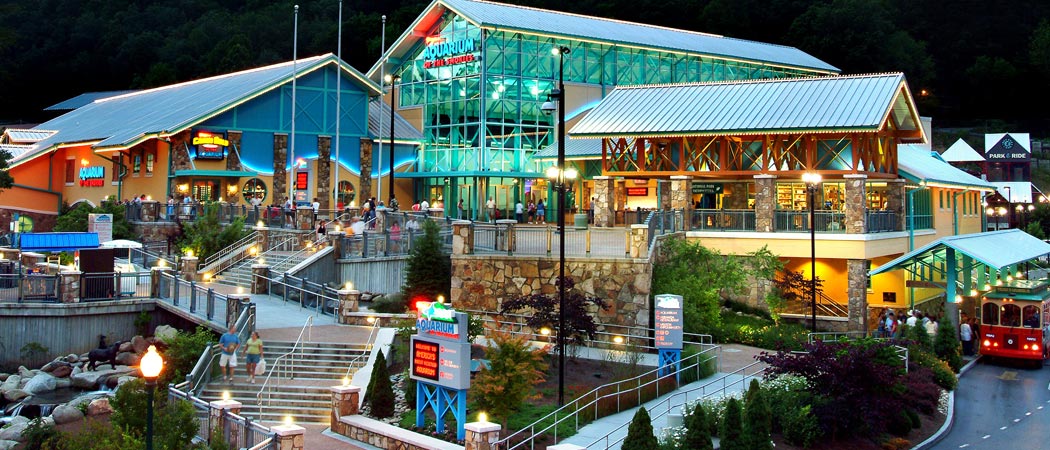 Ripley's Aquarium Gatlinburg is one of the most popular places in Gatlinburg. A world-class Gatlinburg aquarium offering all kinds of unique experiences and educational opportunities. In February 2019, there's a Sips & Sharks event for adults only where you can do exactly that (sip suds and view sharks), and enjoy a cash bar, hors d'oeuvres and some great trivia games. There is literally fun for everyone here and it's a perfect way to spend a rainy day.
Get in Some Mini-Golfing, 653 Parkway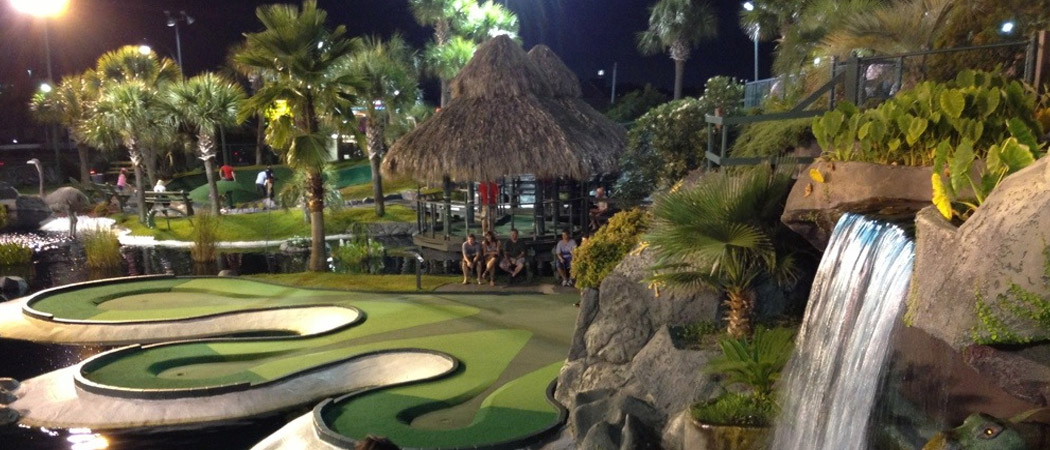 Treasure Quest Miniature Golf is located right on the main drag and it's a fun and inexpensive way to spend a rainy day with the kids. They offer military discounts as well, and according to TripAdvisor reviews, it's one of the best and cleanest courses in Gatlinburg.
Indoor Ice Skating, Ober Gatlinburg, 1339 Ski Mountain Road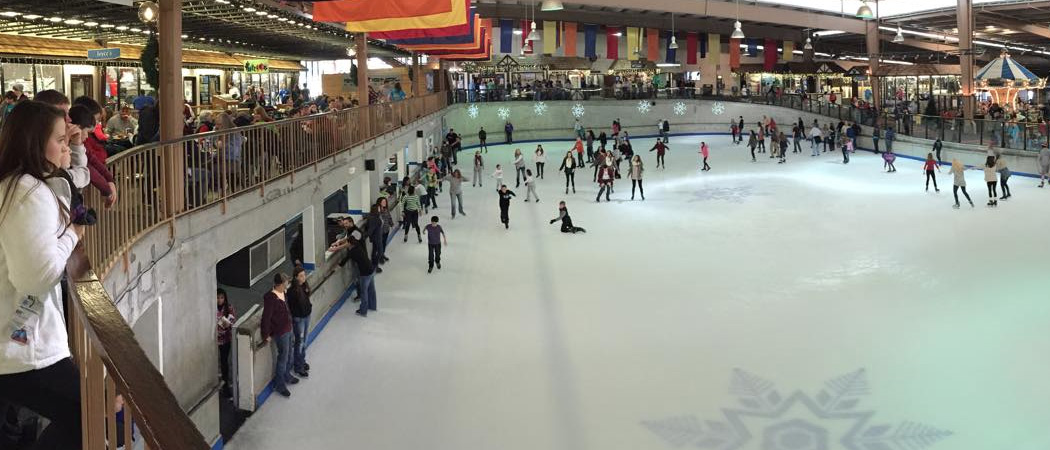 Open year round from 10 a.m. to 7 p.m., skate your heart out while the rain falls outside. For $9 (kids under 5 get in free) you can skate for 3 hours! It's in the middle of the Ober mall, so you can get in some shopping afterwards.
Mull Over Some Moonshine, The "Holler," 903 Parkway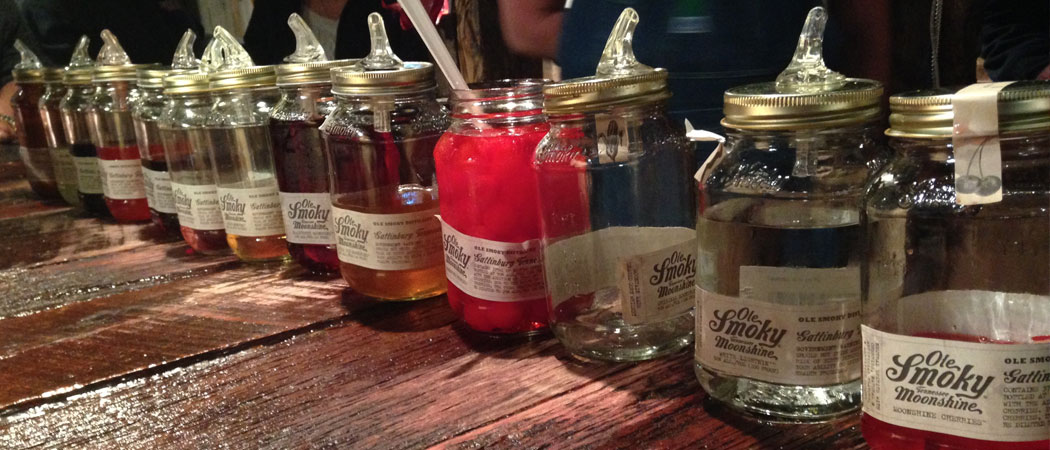 What better way to spend a rainy day than sipping and sampling? Taxi or uber to the Ole Smoky Moonshine Holler where the staff will show you around and you'll find out how they make their moonshine, Afterwards, sip some samples and take some home with you.
Take a Drive to Dandridge, Bush Bean's Visitor Center, 3901 US-411
Load the kids in the car and take a drive to the Bush's Beans Visitor Center. It will take you about 35 minutes to get there from Gatlinburg, but it's worth the trip. We love the whole thing-visiting the museum, learning about the history, visiting the store to pick up "beautiful bean" souvenirs and enjoying some sweet desserts at their Family Cafe.
Stroll an easy trail in Gatlinburg, 1420 Fighting Creek Gap Road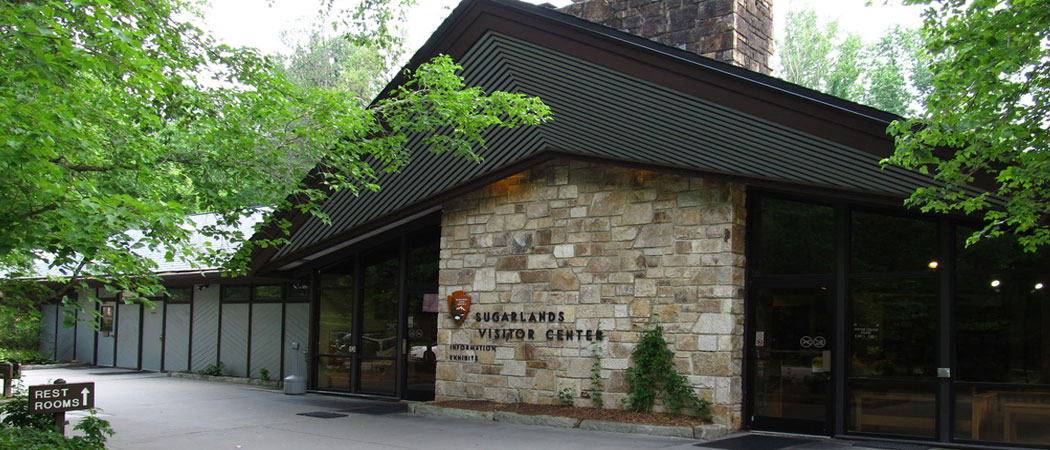 You don't have to take a long hike to enjoy the Great Smoky Mountains. Grab a rain poncho, head over to the Sugarlands Visitor Center and park in the lot. Across the street and toward the river, you can walk the Gatlinburg Trail-look for the signs. Roundtrip, it's about 4 miles. There are two walking paths and it's the only park trail where you can take your pet or ride a bike. Or, jog, walk and breath in that rainy, beautiful mountain ambiance. Tree-lined with gorgeous views, the photo ops are endless. You may just stumble upon a rainbow at the end.
Take in the Arts, Hwy 321 & 668 Glades Road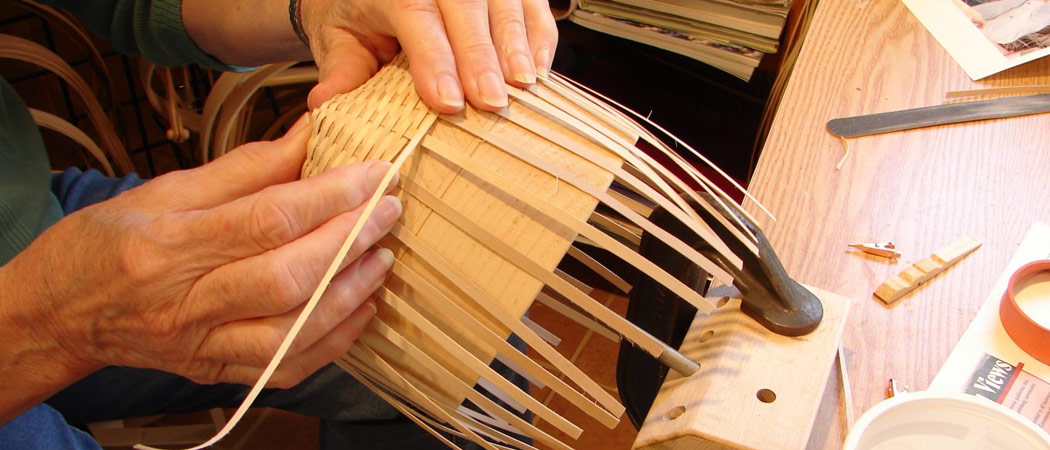 One of the best ways to spend a rainy day is exploring the arts at Gatlinburg's Arts & Crafts Community. Get there by car or take the yellow trolley from downtown Gatlinburg and "do the loop." There are 100 different artisans and craftspeople. You can watch them work and buy one (or more) of their wares. If you visit Thursday through Sunday, stop by the Red Oak Bistro at the end of the day-it's a beautiful and charming eatery that serves up locally sourced foods and fine wine.
Snuggle Up In A Cozy Cabin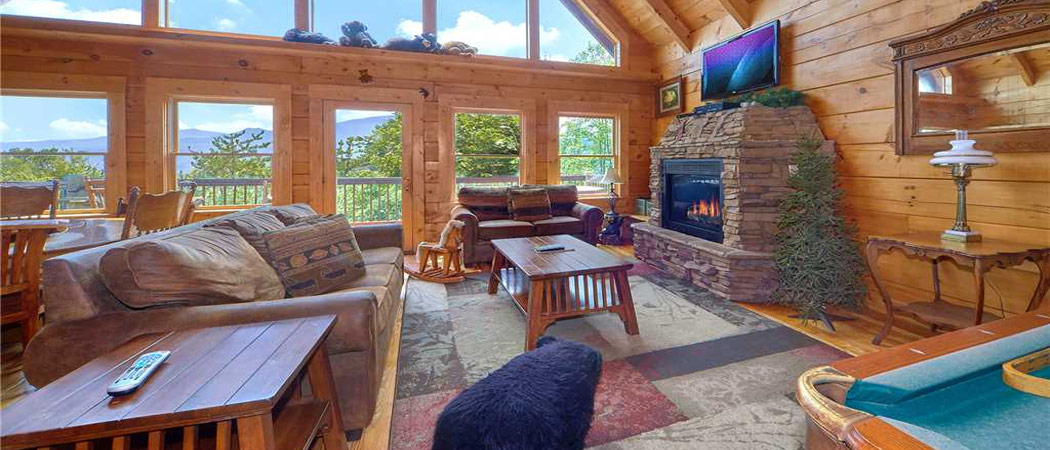 It's damp. It's chilly. You're in a secluded cabin in one of the most amazing mountain ranges in the world. When it's raining outside, maybe your best option is to snuggle up next to someone you love, throw a blanket over yourselves, get the fire going, and just watch the rain from your luxury cabin rental in Gatlinburg. This is why you chose a cabin, right? There are plenty of things to do in your cabin when it rains. Condo-World can even get you in a cabin with a theater room to help you get through a rainy day during your vacation. Book your vacation to Gatlinburg today now that you don't have to worry about a rainy day!