Go on a Myrtle Beach Safari this summer at the T.I.G.E.R.S. Preserve in Myrtle Beach!
The Myrtle Beach Safari offers plenty of options to get up close and personal with Ligers and Tigers and Elephants! Oh My! The Myrtle Beach Safari offers four different tours for you to choose from and all of them will allow you to interact with amazing animals such as chimpanzees, cheetahs and baby gibbons. One of the tours is a 10-day trip to north-eastern region of South Africa, but the other three are right here in the Grand Strand!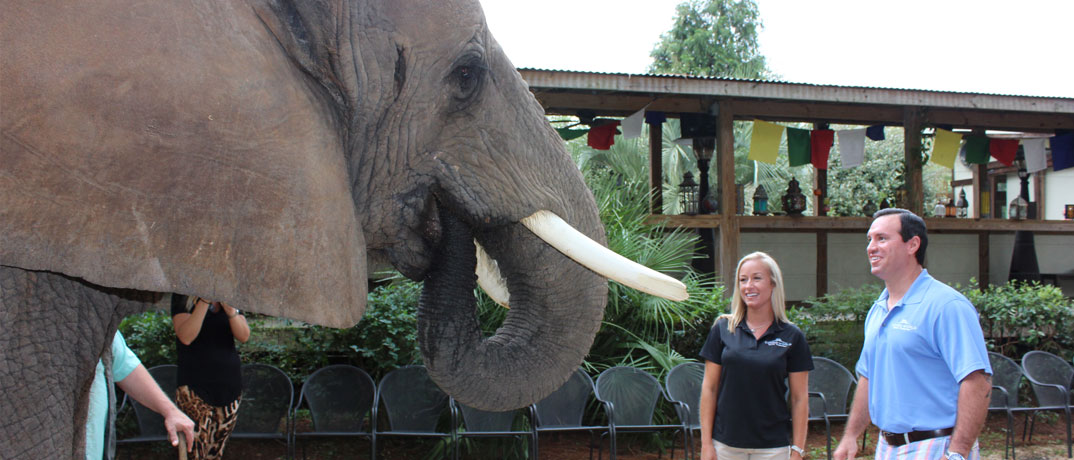 The founder and director of the Myrtle Beach Safari, Doc Antle is a world-renowned wildlife expert. He has consulted on over 500 well known video outlets, including Dr. Doolittle, The Jungle Book, National Geographic and the Discovery Channel. He opened the Myrtle Beach Safari in 1983 and this bucket-list attraction has over 3 million visitors a year. Join us for one of the following experiences of a lifetime and make memories you will never forget!
The Wild Encounters Tour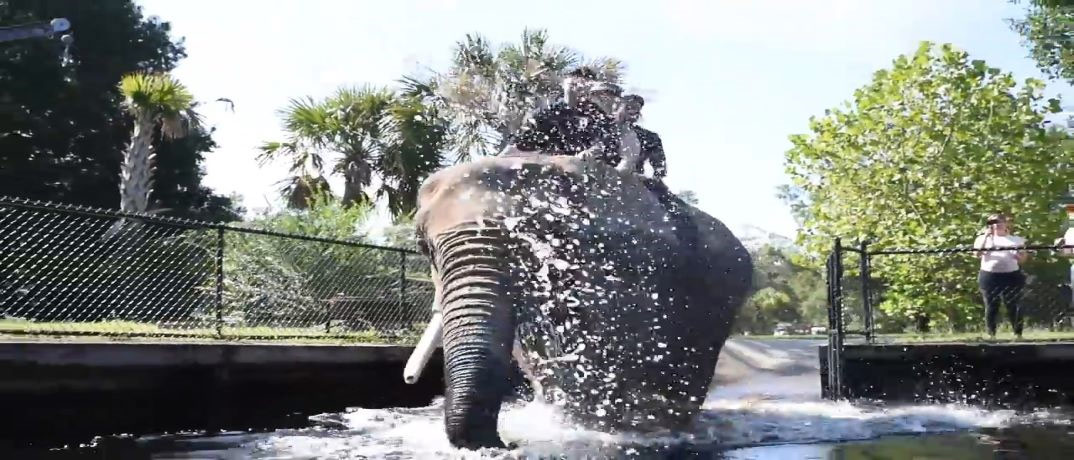 Would you like to meet the world's largest cat? Would you like to feed Bubbles, the 9,000-pound African elephant? Want to see eagles spread their wings and sour? This Myrtle Beach Safari tour will keep you busy for three hours, so wear comfortable shoes! You will meet Hercules, the Liger and the Guinness Book of World Record holder for the largest living cat, and Ramses, the resident Cheetah. The Wild Encounters Tour can range from $299-$499 per person and reservations are required as the spots fill up quickly.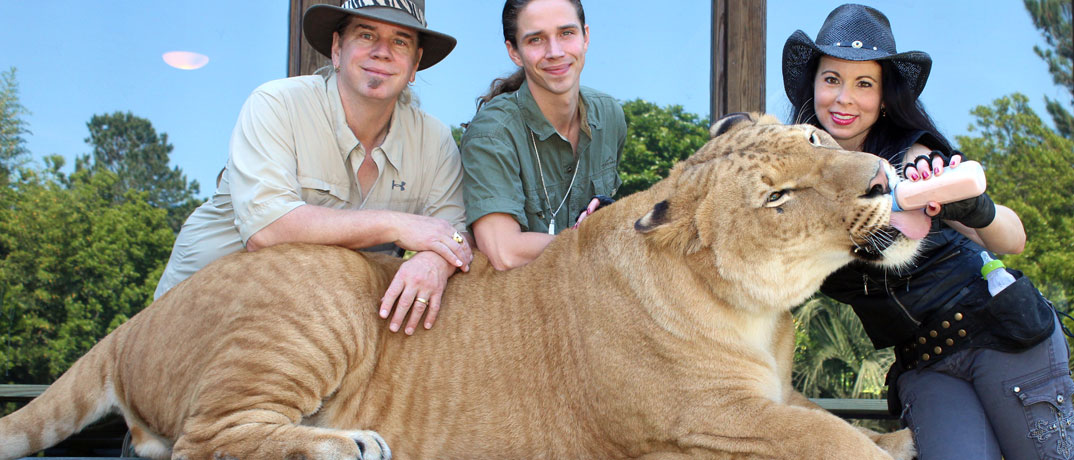 If you want to interact with baby tigers and monkey around with the apes, you'll want to book fast! Also, if you pre-purchase a photo package, the photographer will take a short video and capture candid photos of you interacting with animals that you would normally only get to meet in South Africa. You'll have the time of your life and the money you pay for this once-in-a-lifetime experience helps the Doc's Rare Species Fund.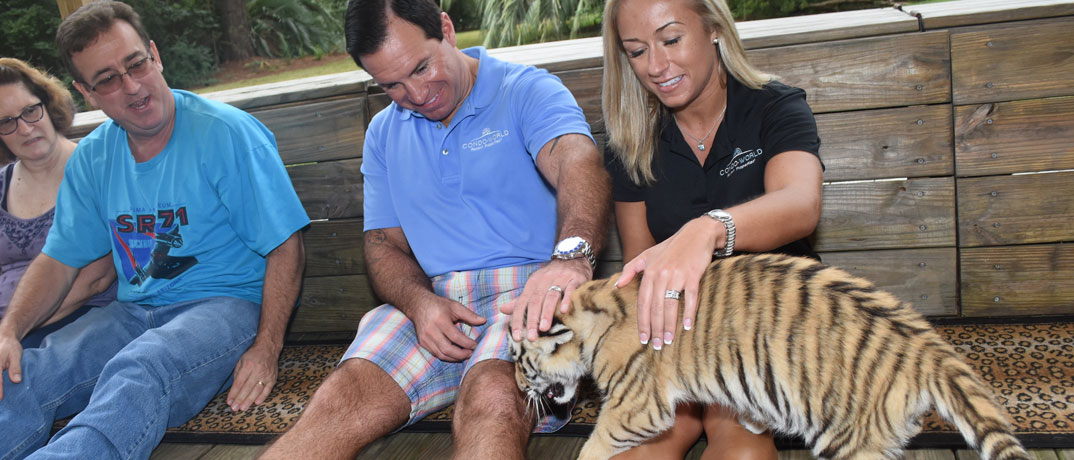 Night Safari Tour
A new tour at the Myrtle Beach Safari will have you nocturnal! Walk through the tiger sanctuary and hand feed adult Snow White and Golden Tabby Bengal Tigers on this interactive nighttime Myrtle Beach Safari tour. Spend some time with Bubbles the elephant in the courtyard and roast marshmallows with Sugriva, the world-famous chimpanzee. Because of how interactive this tour is, children under the age of 6 are not allowed to attend. Also, no video or still cameras are allowed, and you will have to leave your cell phone behind as well.
The Night Safari Tour is $299 per person and is completely worth it to personally meet up with some of the most amazing endangered wildlife. When you attend the tour, don't wear anything white and closed shoes are required. Ladies leave the dangly jewelry back at the hotel and skip the skirts and dresses for this experience. Digital upload photo packages are available at an additional cost so you can relive these moments even after the tour is over.
Preservation Station at Barefoot Landing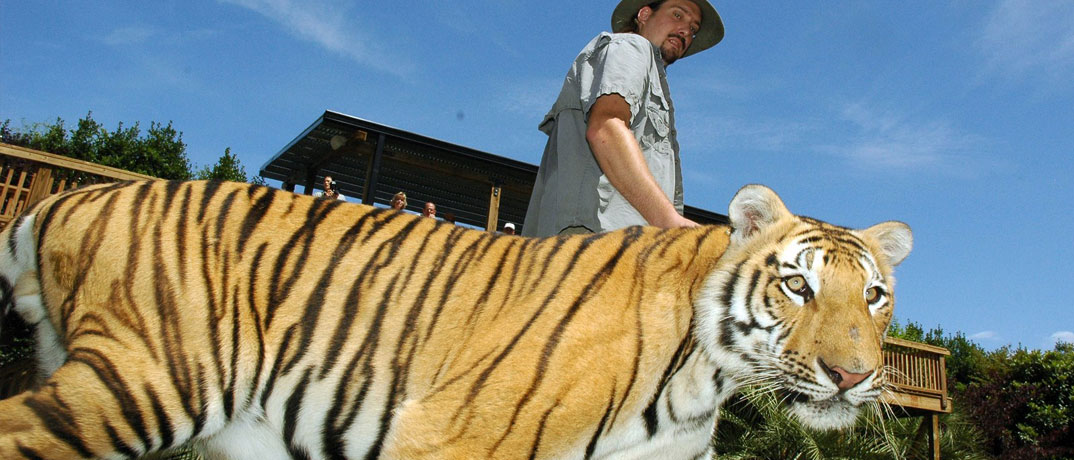 The Tigers Preservation Station is located in North Myrtle Beach at Barefoot Landing. Here you will get to see adult tigers, baby tigers and baby gibbons for free during their normal hours of operation. Brief photo encounters with one of these adorable babies is offered here as well. All ages are welcome, but children under 15 must be accompanied by an adult. For $100 and up you can have an 8×10 photo of you holding an adorable baby tiger or gibbon to keep forever!
Get your tickets here!
Myrtle Beach Resorts & Condos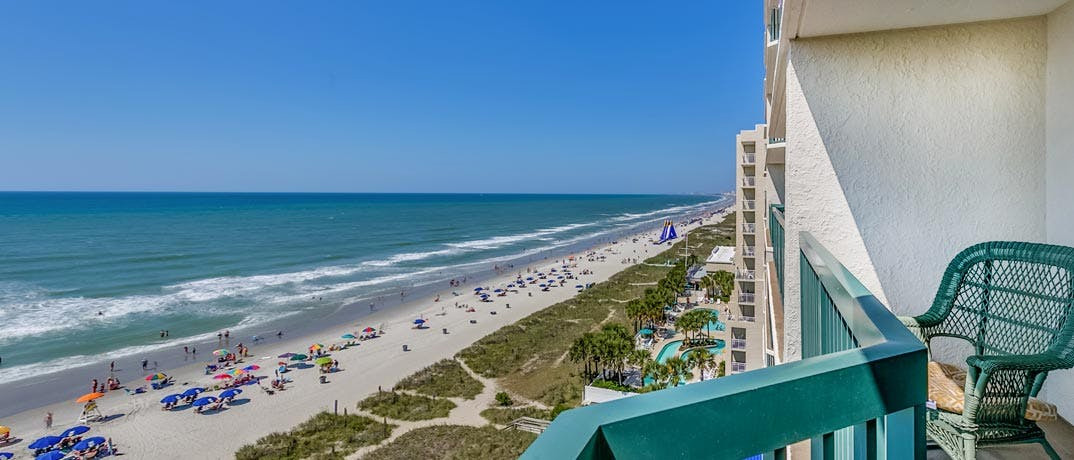 Whether you are spending a couple hours on a tour or just getting a quick picture with the baby tigers, you'll want to stay close-by! Condo-World offers a spectacular array of resorts in Myrtle Beach for those attending tours at the Myrtle Beach Safari.
Condo-World also offers condo rentals in North Myrtle Beach for those going to the T.I.G.E.R.S. Preservation Station at Barefoot Landing. You will have an experience you will never forget at the Myrtle Beach Safari, Tigers Preservation Station and any Condo-World accommodation during your trip!