The Fab Five Restaurants You Need to Try in Panama City Beach
Hungry for a vacation in Panama City Beach, Fla., one of the Gulf's top getaway destinations? Wait until you get down here and you're hungry for lunch or dinner! Luckily, there are a bounty of Panama City Beach restaurants responsible for giving the city its trademark as the "Seafood Capital of the World." We thought we'd help sort out the sea of culinary options with our Top 5 restaurants in Panama City Beach. Go ahead, dig in!
1. Firefly
Just like the magnetic glow from a firefly, this Firefly will draw you in from the moment you step foot inside those beautiful wooden doors. Undoubtedly one of the best restaurants in Panama City Beach, touting a list of awards, including Most Romantic Restaurant in 2017, Firefly raises the bar on your typical beach dining experience in food, service and atmosphere. Fresh Gulf seafood, sushi, steaks, artisan pizzas and signature cocktails are served in a casual-elegant Mediterranean bistro ambiance. For more information, visit www.fireflypcb.com.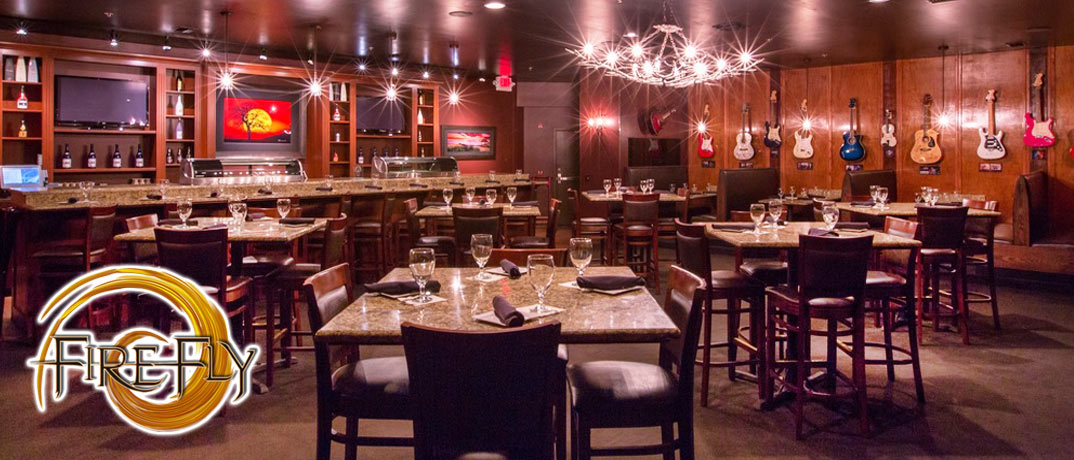 2. The Grand Marlin
Named after the Atlantic's Blue Marlin, the world's strongest sports fish, The Grand Marlin opened its doors at the Lighthouse Marina in Panama City Beach in fall 2016. Known for its exquisite sunsets and the area's best-stocked oyster bar, this restaurant will be one that you'll definitely want to kick back and relax for a while. Shucked-to-order oysters, as well as fresh seafood, steaks, poultry dishes and more are served in a laidback atmosphere overlooking killer views of St. Andrew Bay and Grand Lagoon. For more information, visit www.thegrandmarlin.com.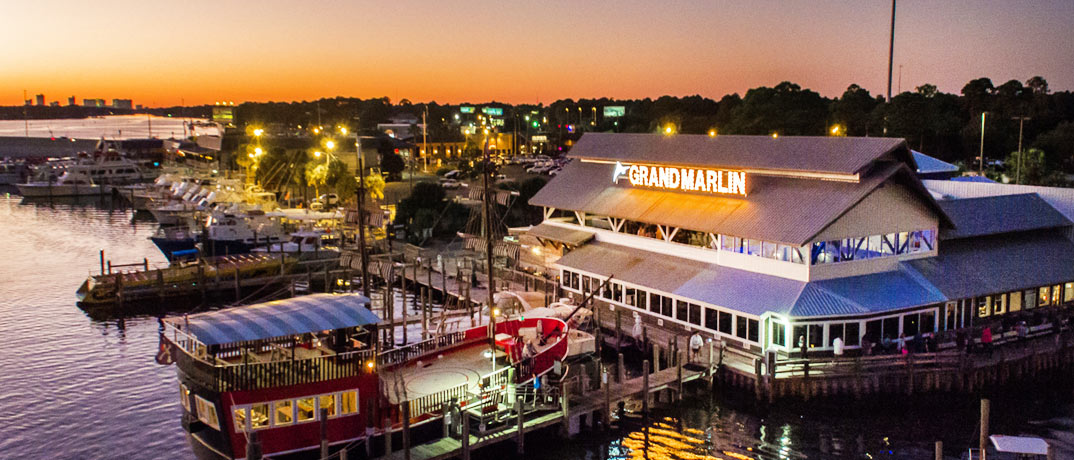 3. Finns
With a motto of "Keepin' It Fresh," Finns Island Style Grub is a must-stop for cooked-fresh-to-order fish tacos, burritos, nachos, ceviche, quesadillas and more. Finns isn't fancy, and they like it that way, with a refreshing alfresco setting and a focus on simple, consistent quality food. Finns, named after the owner's son, first opened in 2009 after Finn's birth, followed by a second location in 2012; they plan to open a third. For more information, visit www.finnsislandstylegrub.com.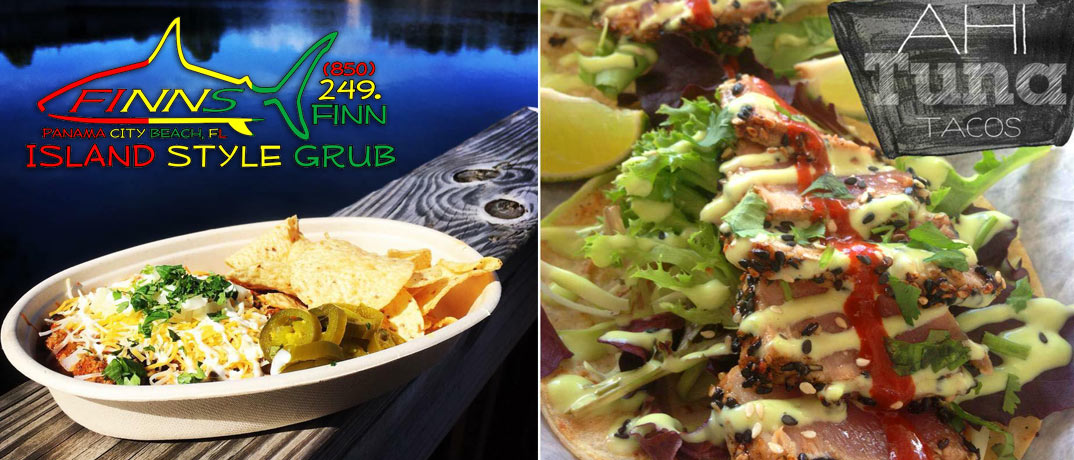 4. Bayou Bill's Crab House
This local landmark in Panama City Beach has been serving up raw oysters, crab feasts, shellfish, fresh seafood and classic po-boys for families since 1986. The special crab feast centerpiece on the menu alone is enough to satisfy your seafood cravings, served with your choice of Alaskan snow crab legs, blue crabs and Alaskan Dungeness crab. For more information, visit www.bayoubills.com.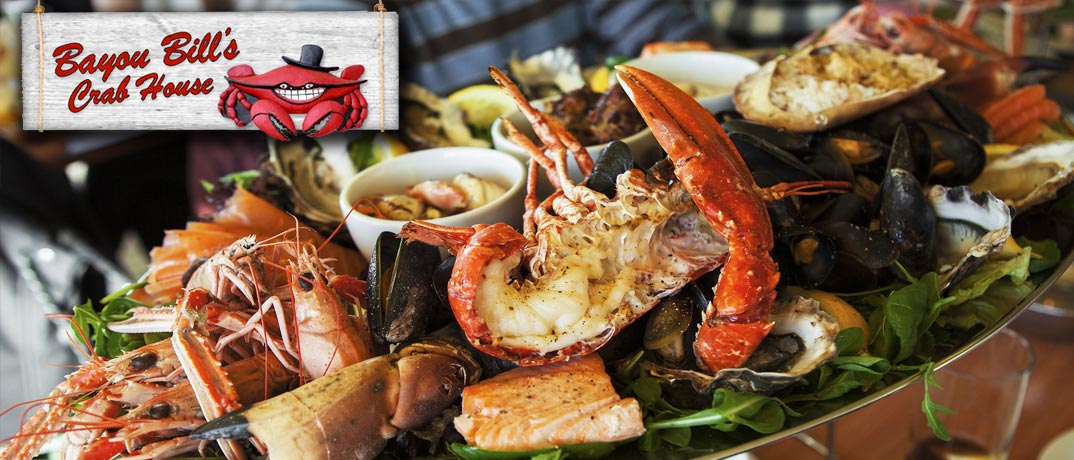 5. Fatty's Sandwich Shop
This Panama City Beach sandwich shop is the best thing since sliced bread. And Fatty's is the master of all things sandwich, with a menu of nearly 20 fun-filled combinations – from the heart stopper to the midnight toker – plus pizza, wraps and salads. The bohemian-style surroundings make this a must-try for your lunch break from the beach. Visit www.fattyssandwichshop.com.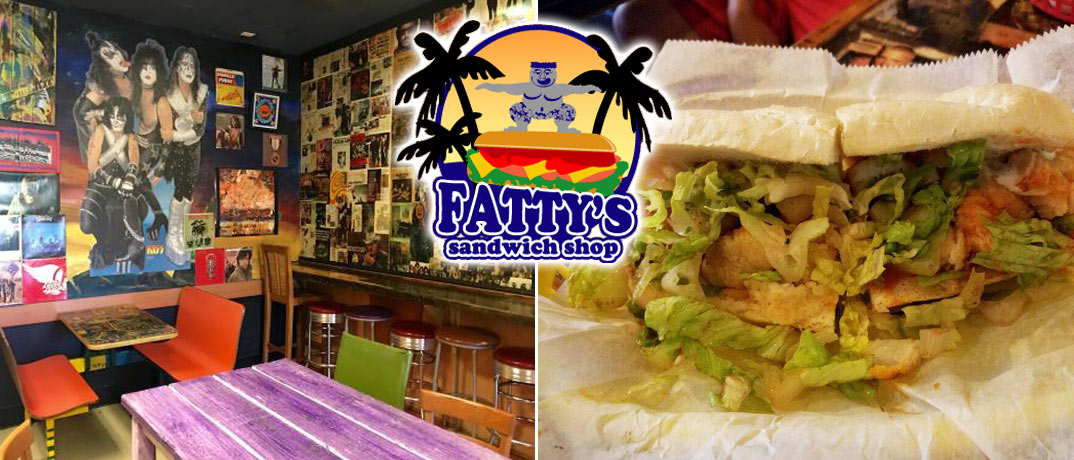 Where to Stay?
And when you're ready to book your stay, choose to check into any Panama City Beach condos and Panama Beach City rentals by Condo-World. Gulf front and picture-perfect, these resorts feature the best Gulf views, outdoor pools, fully equipped kitchens, on-site restaurants and more for families, large groups or parties of two (even pets). Plus, they're all close to tons of shopping options.