What to Expect at the Murrells Inlet MarshWalk
The Murrells Inlet MarshWalk is a long stretch of waterfront property along the beautiful salt marshes of the South Strand. It's home to an impressive list of restaurants serving everything from local seafood to hand-cut steaks as well as charter boats, fun annual events and so much more. Add the Murrells Inlet MarshWalk to your "must explore" list in South Carolina!
The Food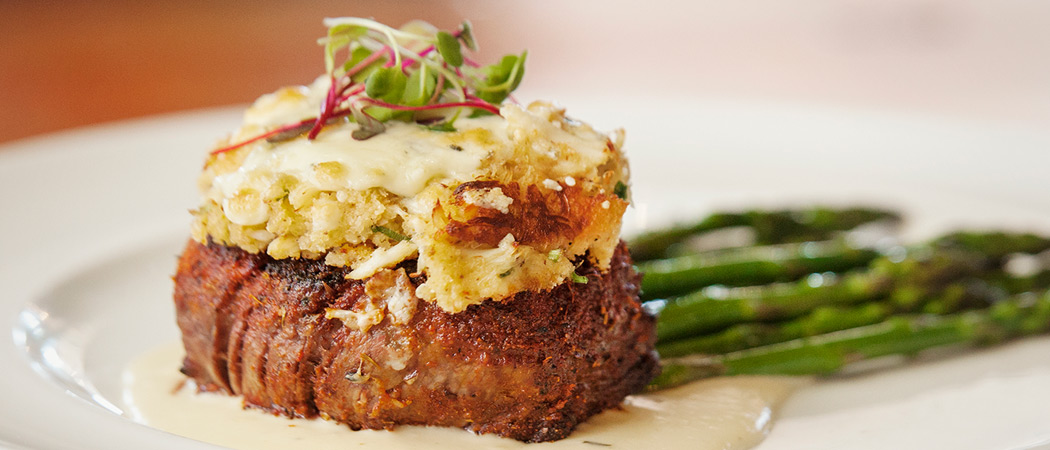 Let's just start with what you really came for – the restaurants along the MarshWalk! With names like Wicked Tuna, J Peter's MarshWalk and The Claw House, it's easy to see that seafood is a main food group in the area (and with good reason). These restaurants serve up the freshest local seafood right off the boats and even ship it straight from the Atlantic Seaboard.
Drunken Jack's has been a favorite restaurant on the MarshWalk for years serving up some of the best seafood platters in town. Chef Casey's Risotto is a highlight on the menu and it's served with Mahi Mahi and scallops over the lobster and crab risotto.
Dead Dog Saloon is another favorite of visitors and locals not just for food but for the great bands that perform nearly every night. Their menu features steam pots, golden fried seafood, salads with homemade dressings, sandwiches and plenty of shareable appetizers.
For fun, family-friendly dining, check out Creek Ratz. They offer burgers, baskets, pizza, sandwiches and the coldest drinks on the MarshWalk.
No matter where you choose to eat one thing's for sure – you're going to see some of the best salt marsh views around. Other restaurants to consider during your trip include Wahoo's Fish House, Wicked Tuna Grill & Sushi Bar and Bovine's Wood Fired Specialties.
The Fun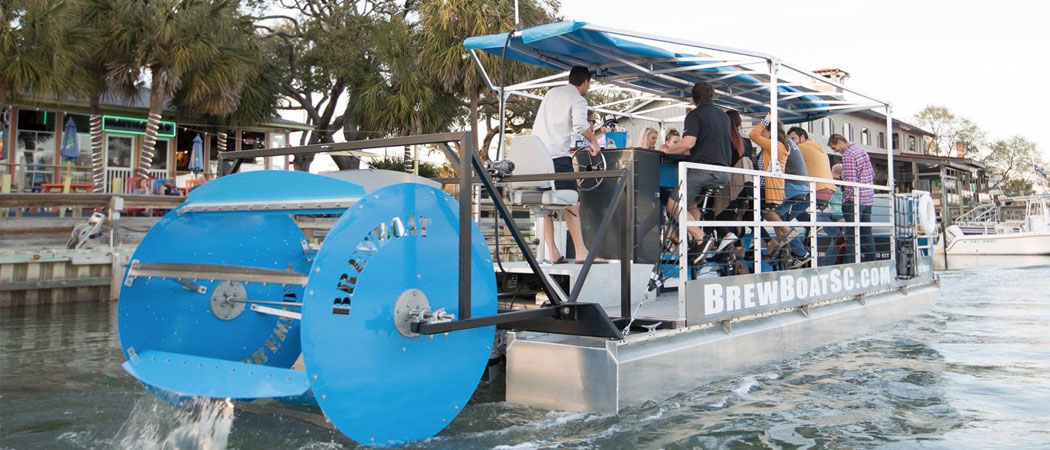 There's plenty of fun to be had at the Murrells Inlet MarshWalk no matter what time of year you're visiting. Whether you want to be on the water or docked on land, you'll find something fun for your crew. Join them for their annual Halloween costume contest, the MarshWalk Masters or even the Taste of the MarshWalk. The Fourth of July Boat Parade is the most popular event that draws in dozens of decorated boats to sail through the salt marshes while thousands watch along and choose their favorite "float."
Climb aboard the East Coast BrewBoat for a spin around the salt marsh while you sip on your favorite beverage. The boat is operated with cycle stations at each bar stool and bench seating is also available for anyone who doesn't want to pedal.
The Children's Pirate Adventure is perfect for your little lads and lasses. They'll learn how to be a pirate and where to find the buried treasure aboard a real-life ship.
Live entertainment can be heard at almost every stop along the MarshWalk throughout the year. The Tuna Shack at Wicked Tuna is a hot spot for live performers and its open-air bar creates the perfect summer night setting. Mojo's Marina Bar and Grille has a great schedule for live entertainment including solo artists and local bands performing your favorite hits, plus it has a great pirate ship playground to keep your little ones occupied.
The Fishing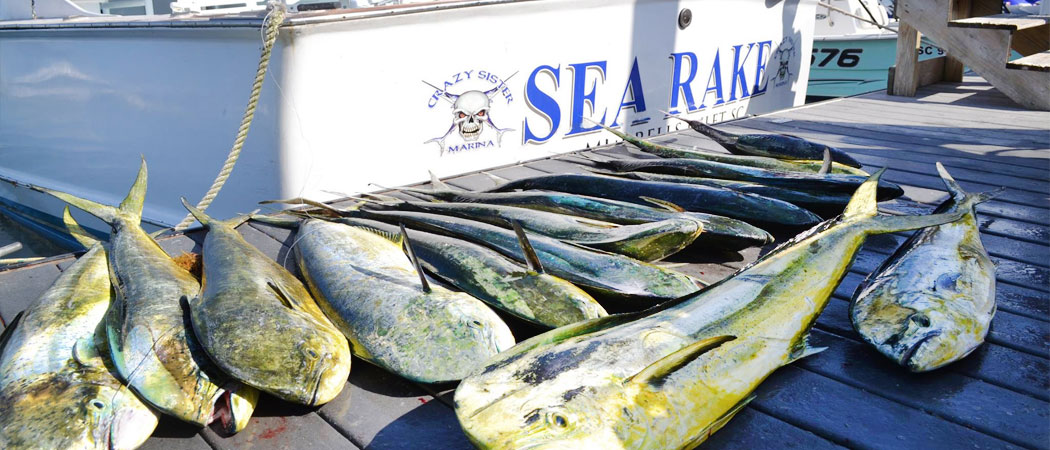 Murrells Inlet, South Carolina is a top spot for those trying to reel in a big one. Crazy Sister Marina offers a variety of fishing charters to suit any level of fisherman. Deep sea fishing, sport fishing and near shore charters are all available from the marina. Rent your own boat if you're feeling adventurous!
Other water activities from the marina at the MarshWalk include Dolphin Watch Tours, Eco Tours, jet ski and paddleboard rentals and tons more. You can spend the entire day on the water in the inlet!
Resorts Near the Murrells Inlet MarshWalk
Litchfield Beach & Golf Resort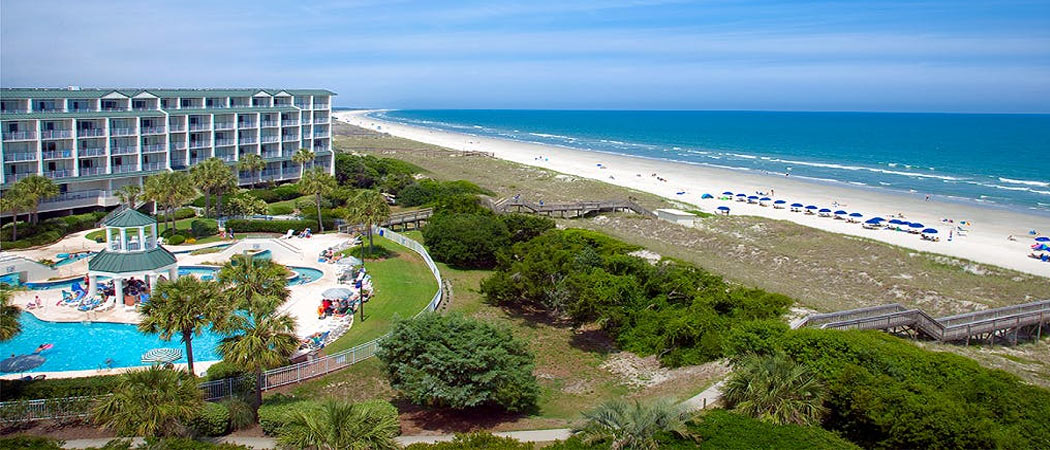 Just a few miles south of the Murrells Inlet MarshWalk, Litchfield Beach and Golf Resort is a private resort with a variety of accommodations ranging from one-bedroom suites to five-bedroom oceanfront condos and villas. Amenities include an on-site restaurant and seasonal Tiki Bar, indoor and outdoor water features, a full fitness facility, Starbucks and Stox and Co. Day Spa. You'll love the private stretch of beach just footsteps from your door each morning. When you're ready to hit the town, you're just a short drive from the great attractions and restaurants along the South Strand.
Ocean Park Resort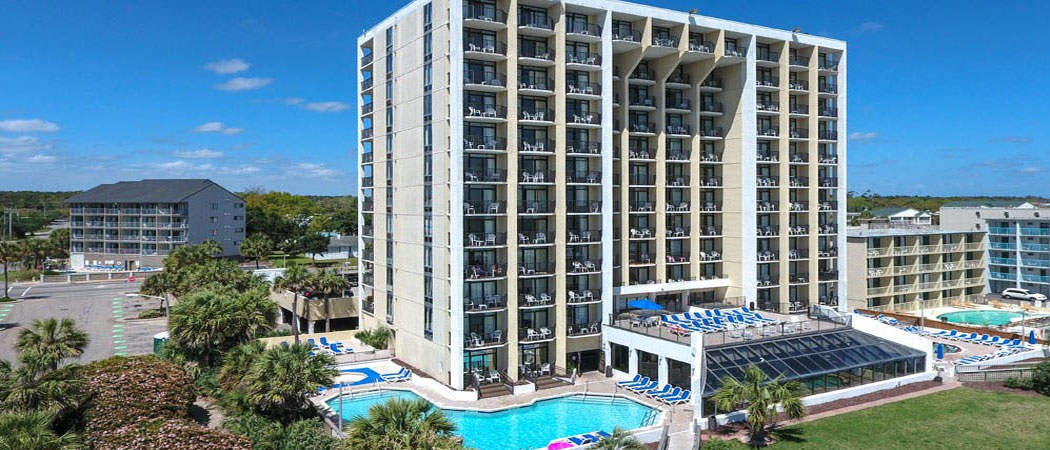 Hate to leave your dog behind? Book a room with Ocean Park Resort, one of the premier dog-friendly resorts in Myrtle Beach. The oceanfront rooms include one-, two- and three-bedroom units with private balconies, free Wi-Fi and perfect sleeping quarters for you and your pooch. Book a visit with the on-site dog groomer before heading south to the Murrells Inlet MarshWalk where pets are welcome! Other perks at Ocean Park include indoor and outdoor pools and hot tubs, a fitness center and easy beach access.