Explore the Rides, Restaurants and Attractions in New York
Universal Studios Orlando is one of the top theme parks in the world and its New York-themed area is just one of the great spots to explore. This unique section of Universal Studios features fun rides, tasty restaurants, street performances and tons of Big Apple fun. We're breaking it down to give you an in-depth look inside this hot spot.
Rides
Revenge of the Mummy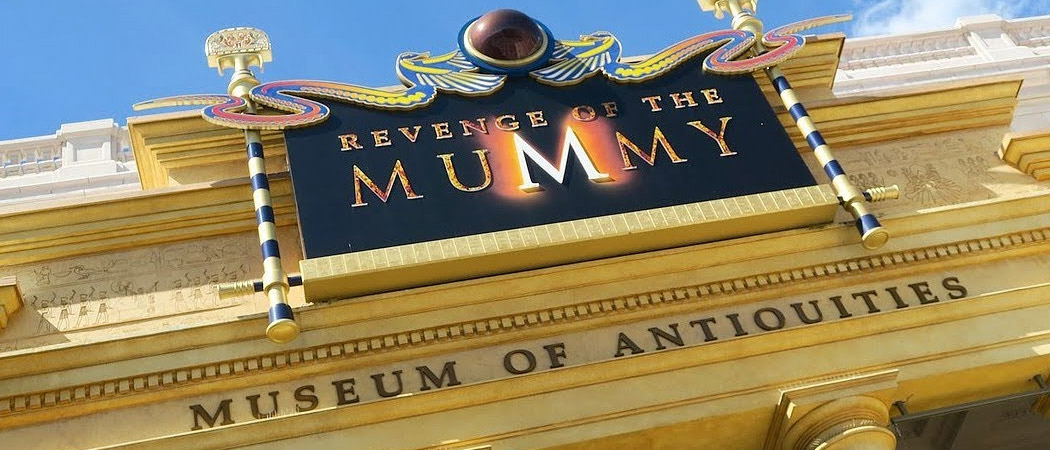 One of the most exciting rides in New York at Universal Orlando is Revenge of the Mummy! The wild indoor coaster whips you around as you try to escape the evil Mummy Imhotep. Wind through terrifying swarms of insects, pitch black holes, evil mummies and burning fires to make your way out of the tomb on the wild mummy ride. Riders must be 48 inches or taller.
Race Through New York with Jimmy Fallon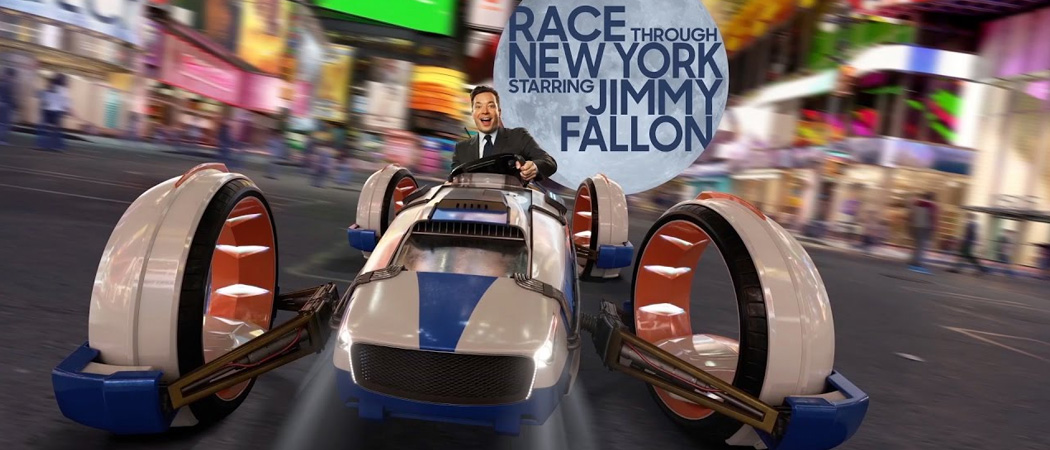 Everyone's favorite late-night talk show host now has his own ride at Universal Orlando. Race Through New York Starring Jimmy Fallon gives visitors the true guest experience at the Tonight Show followed by a wild ride through New York City. Riders must be at least 40 inches.
Shows
The Blues Brothers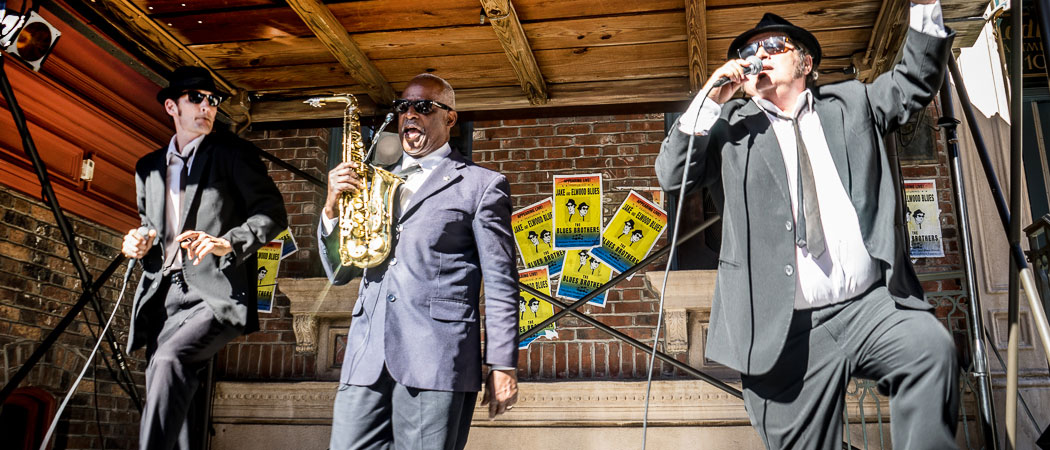 The Blues Brothers may hail from the streets of Chicago but they're bringing their world-class show to Universal Studios' New York. The Blues Brothers Show is one of the hottest tickets in town! Jake and Elwood bring their signature looks and pull out all the stops for high-energy shows throughout each day.
Restaurants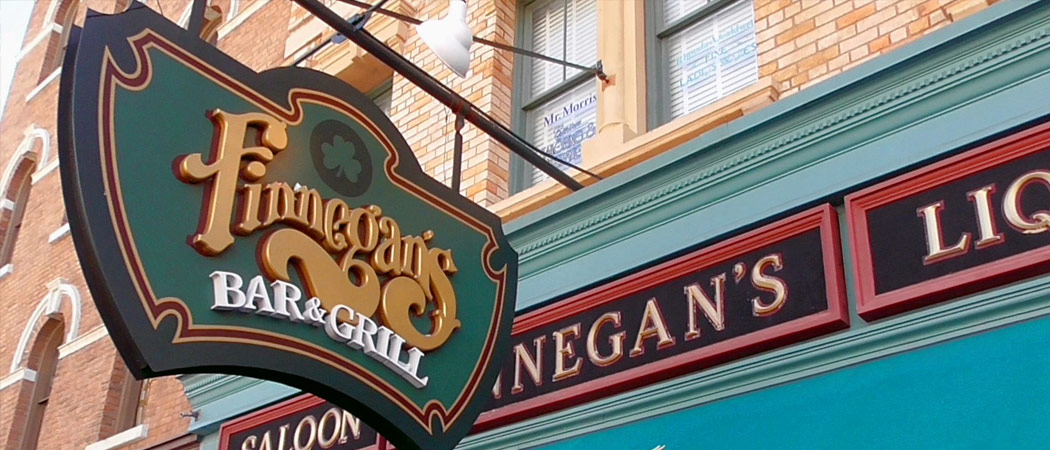 We all know wandering through amusement parks can really work up an appetite and Universal Studios' New York has two great options for dining out. Finnegan's Bar and Grill is a full-service Irish-American Pub offering authentic Irish dishes as well as classic American burgers and sandwiches. Order a pint or two and stick around for live bands belting out your favorite Irish songs. Louie's Italian Restaurant is the perfect place to grab a quick bite to eat. They offer pizza, meatball subs, pasta dishes, salads and even gelato! Schwab's Pharmacy is an old-school ice cream and soda shop with snacks, drinks and more. You can also find a Starbucks and Ben and Jerry's for quick on-the-go treats and coffees.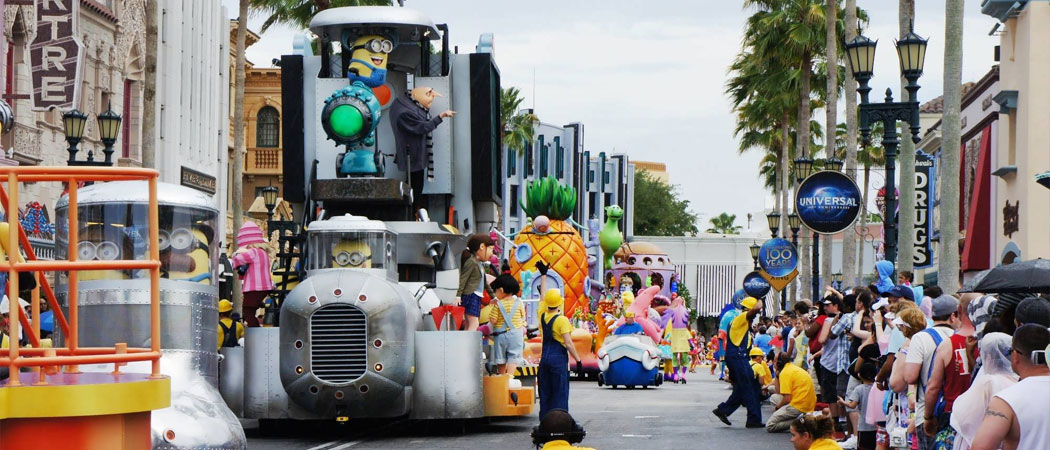 Don't miss a few glimpses at the blimps and floats in the Superstar Parade or your favorite movie characters wandering the streets for tons of fun for the entire family all around Universal Studios Orlando. When you're done in New York, be sure to stroll through neighboring sections of the park, Production Central and San Francisco.
Where to Stay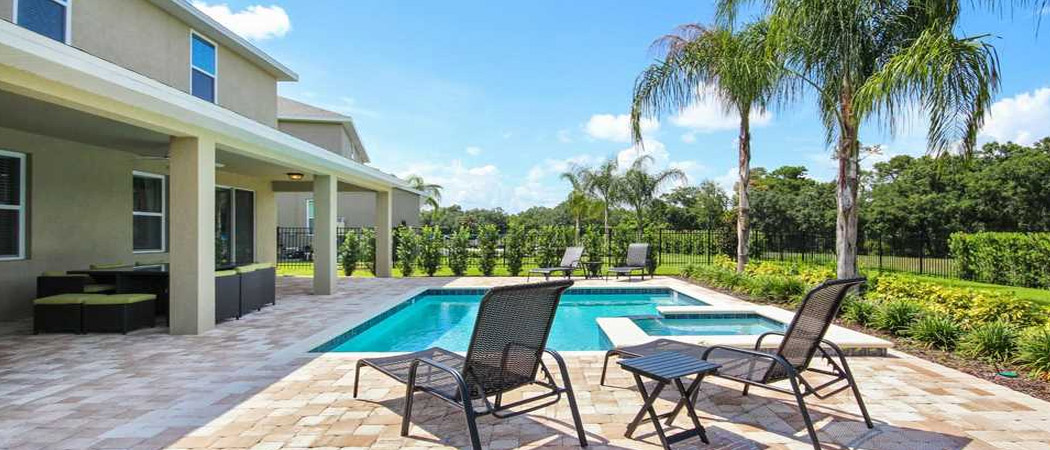 No trip to Orlando is complete without a visit to Universal Studios. But you don't have to sacrifice your accommodations, there are a lot of vacation rentals in Orlando nearby that allow you to enjoy everything Universal Studios offers while also putting you close to other theme parks and attractions. Book your vacation rental with Condo-World!