Your guide inside the San Francisco Section of Universal Studios Orlando
Only in Universal Studios could you find San Francisco sandwiched in between New York and the magical Hogwarts. Cross the Golden Gate into Universal Studios San Francisco, and you'll discover a celebration of California's pretty city on the bay, packed with dining and shopping options a brand new ride and tons of photo ops.
San Francisco is located next to the New York section of Universal Studios, where you're transported back to classic scenes of the city that it was in the 1930s, 40s and 50s, along with the modern Race Through New York with Jimmy Fallon ride, and one of Universal's best coasters: Revenge of the Mummy. Bordering San Francisco on the north side is The Wizarding World of Harry Potter – Diagon Alley, where you can take in all of the magic with a trip aboard Hogwarts Express.
If you prefer to plan ahead, come along with us to get a sneak peek of all that Universal Studios Orlando's San Francisco's section has to offer you and your family on your visit.
Dining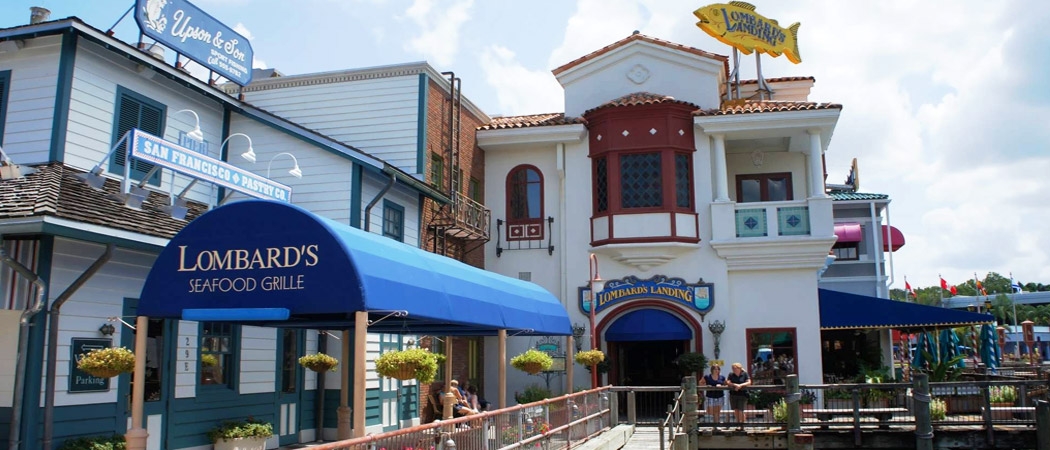 Lombard's Seafood Grille: This flagship restaurant of Universal Studios Orlando is situated on the recreation of San Francisco's famous Fisherman's Wharf. Expect a fine dining atmosphere and fresh seafood on the menu, including shrimp, fish fillets, clam chowder, seafood pasta and more. Add to your dinner reservation with an exclusive viewing area for the popular nighttime show, "Universal's Cinematic Spectacular Dining Experience." After dessert, take advantage of one of the best photo ops in the park: the massive Bruce the Shark (formerly in front of the JAWS ride) hanging and mounted beside the restaurant.
Richter's Burger Co.: For a sit-down dinner that's more casual, go with Richter's, which serves up a long list of juicy burgers that you can top yourself at the fixin's bar. Never fear if burgers aren't your go-to; Richter's also goes beyond burgers, with chicken sandwiches and salad options.
Chez Alcatraz: Take a seat at this chill bar that takes its name from the notorious prison that once operated on an island in San Francisco Bay. If you've made the trip to Universal Orlando without kids, Chez Alcatraz is the spot for you, located right on the docks of Fisherman's Wharf. Take in the views and down a cold beer or mixed drink. A unique drink recommendation is the Ocean Attack, which looks like JAWS attacked someone in your drink! Light fare menu munchies include shrimp cocktail, soft pretzels, flatbreads, house made potato chips and more. After your happy hour, pose in front of the 20-foot-long hanging shark that once stood in front of the now defunct JAWS ride.
San Francisco Pastry Company: You're in for a sweet treat at this café on Fisherman's Wharf, offering layer cakes, eclairs, pies, brownies, fresh fruit, breakfast goodies and lunch items, like paninis, croissant sandwiches, soups and salads. Stop by for a quick lunch or skip to dessert for an afternoon snack!
The Main Attraction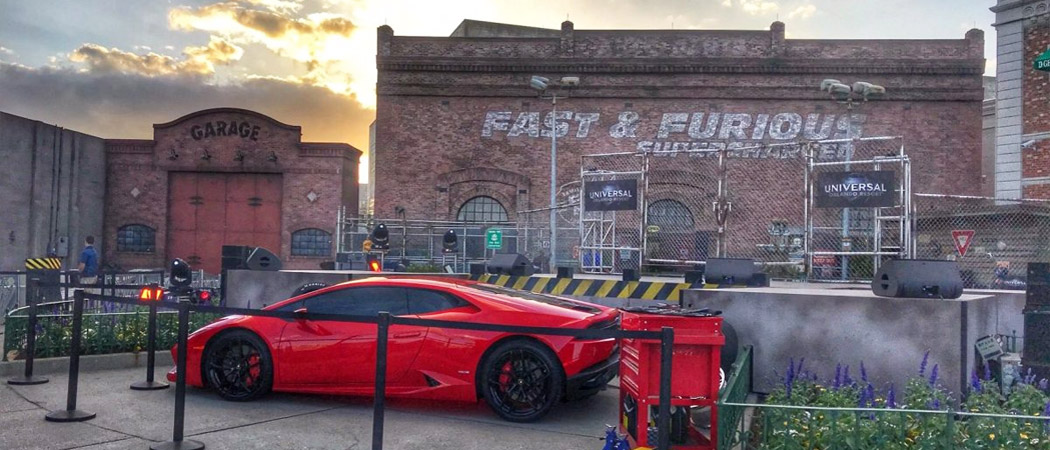 Fast & Furious: Supercharged
This action-packed, supercharged car blockbuster movie series is now an official ride in San Francisco as of April 23, 2018. Opened where the former Disaster: A Major Motion Picture Starring You! and the Beetlejuice Graveyard Revue once operated, Fast & Furious puts you in the driver's seat of the thrilling adventure we've all come to love on the big screen. Expect to experience an original storyline centered around Toretto and his team and cutting-edge simulator ride technology that will immerse you in the underground racing world while on board specially designed vehicles.
Pro-Tip: Because of the long lines of this new attraction, keep in mind that you can reserve a return time from the kiosks out front or via the Universal Orlando app to save some time; a Universal Express entrance is also available. And, with kiddos in mind, you may need to discuss some adult themes and language that come up, but, overall, the ride is considered PG. Also, there are some simulated bumps and jolts, but nothing too intense.
Shopping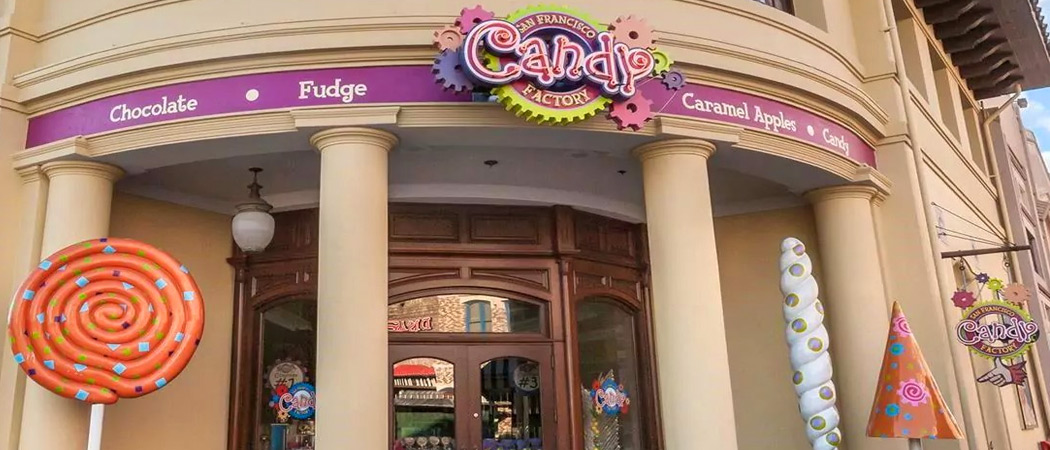 Amazing Pictures: If you want to be a star, just pose in front of this shop's blue screen and your dreams will come true. Choose from a Hollywood-sized choice of themes, from movie celebs to sports heroes to supermodels and more.
Custom Gear: What's better than the adrenaline-pumping cars of Fast & Furious? All of the kick-butt gear that makes them even better, including accessories, car decals, license plates, sunglasses, apparel and much more. Custom Gear is located at the exit of the Fast & Furious: Supercharged ride. Photo Op: A killer photo op is next to Dom's Offroad Dodge Charge from Furious 7 that's parked in the store.
San Francisco Candy Factory: This corner candy store will feed your sweet tooth cravings – the perfect stop for dessert, located in between Richter's and Chez Alcatraz. Indulgences include fresh fudge, caramel apples, cookies and candies in every color (and flavor) of the rainbow.
Orlando Vacation Rentals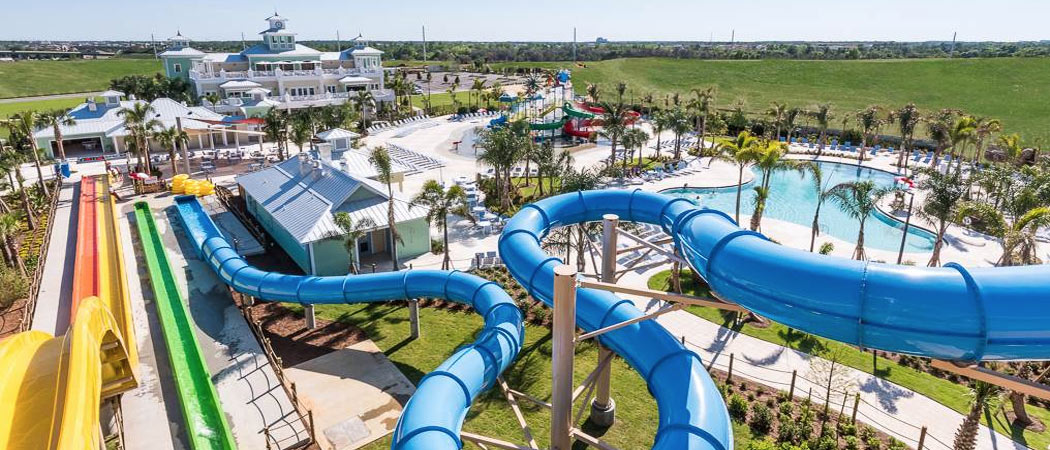 And, if you're looking to book your stay in sunny Orlando, Florida, Condo-World offers plenty of options in luxury home rentals for your family, no matter the size of your group. After you're done exploring Universal Orlando or the activities the city has to offer, you'll love returning to one of our properties to relax and unwind, with private pools, hot tubs and more.