If preparing vegan and vegetarian dishes the entire time you're on your vacation isn't appealing, then Destin, FL, is a destination where you can enjoy yourself while also sampling all the varied vegan restaurants and vegan food options. Not only do these places keep things exciting, but they also help keep your mind on your much-needed vacation and not on trying to decide where to eat. And, you'll still be able to celebrate all that Destin restaurants have to offer!
Fortunately, there's a line-up of delicious, wholesome vegetarian offerings in Destin, FL, too, in addition to the vegan ones. We've rounded up a few ethnic restaurants and plant-based friendly ones offering Mexican, Italian, Asian and Mediterranean fare which lend themselves as vegetarian worthy, some also vegan. But, if you can't find something you're looking for on the menu, just ask the chef to make a vegetarian recommendation or find an item on the menu you like and ask for a meat free version. Most Destin, FL, restaurants will try to accommodate your lifestyle.
Vegan for Lunch or Dinner
Burrito del Sol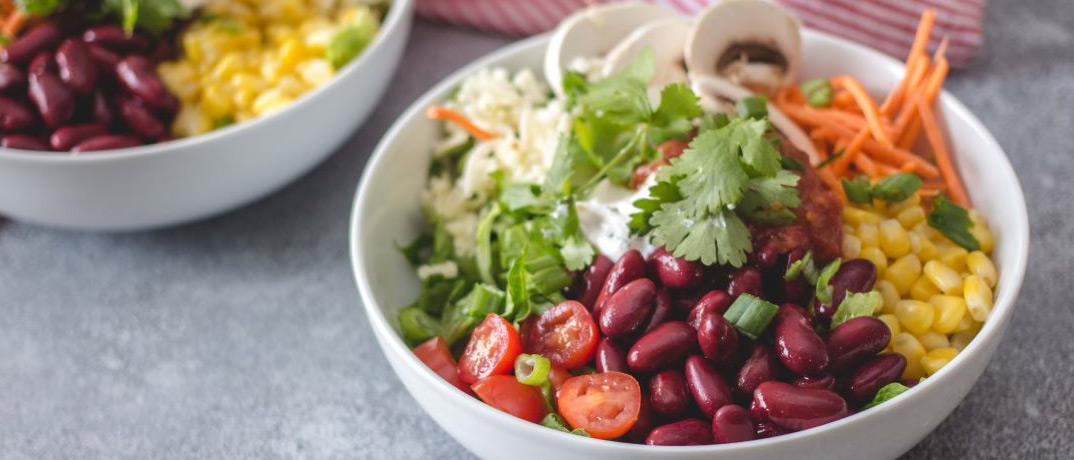 517 Harbor Blvd.
850-424-6269
Website
This Baja-style Mexican food offers vegan options with burritos, tacos and taco salads using tempeh as a choice protein option. Vegans can specify no cheese, etc. And, if you like it hot, Burrito del Sol makes its own signature hot sauce in-house!
Brotula's Seafood House & Steamer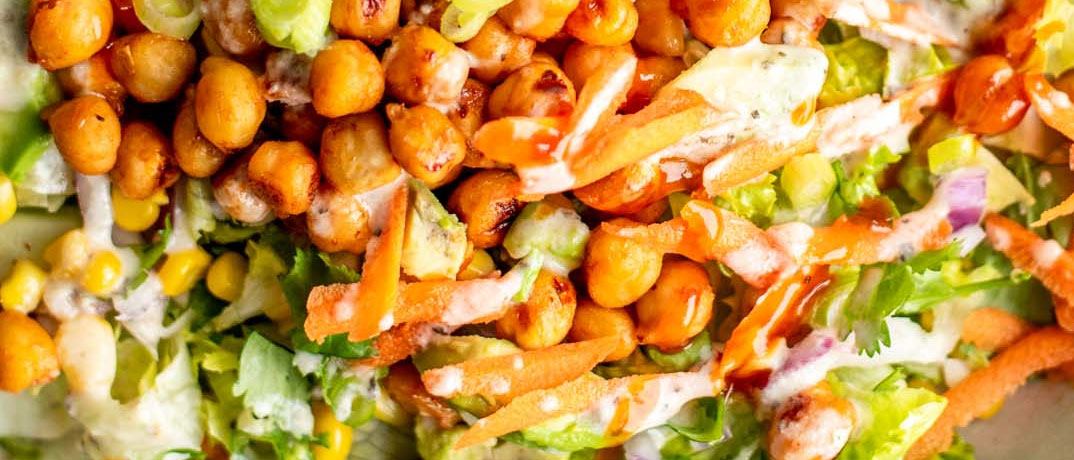 210 Harbor Blvd.
850-460-8900
Website
Look no more for a local's favorite that also gives you vegan options—Brotula's Seafood House & Steamer is a local, casual, family friendly seafood restaurant on the Destin Harbor. The name Brotula's is derived from the Bearded Brotula or Cusk Eel that is caught right here in the local waters at depths of 350 feet. The chef-inspired menu focuses on New South culinary preparations of traditional coastal offerings from around the country with vegan, vegetarian and gluten-free options…fare for the whole family or group!
Formula Fresh Superfood Bar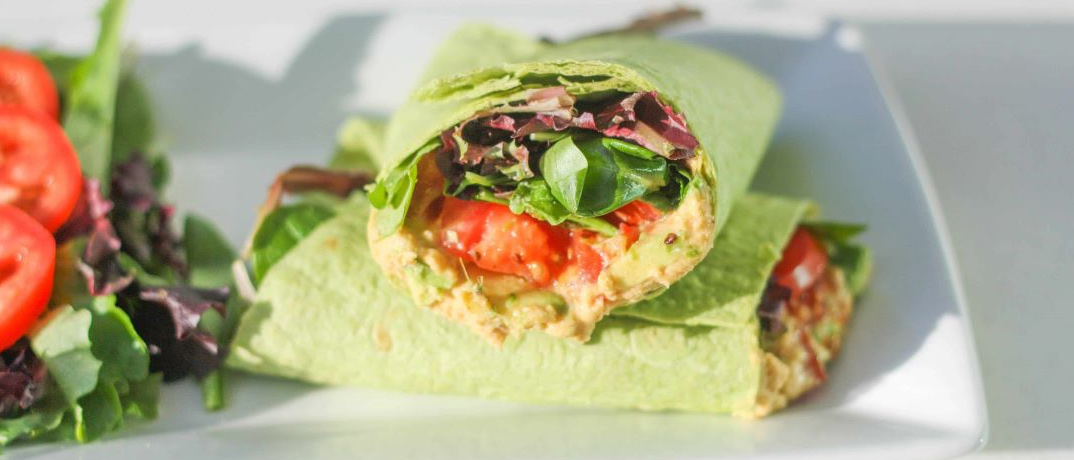 4260 Legendary Dr. (at Destin Commons)
850-837-1801
Website
Cool off and juice up! Fresh pressed juices are the main fare at Formula Fresh. But the glamour includes the vegan options available! The grab 'n go case has to-go vegan items like a hummus wrap, raw brownies and truffles along with superfood bowls and some grocery items, too!
La Famiglia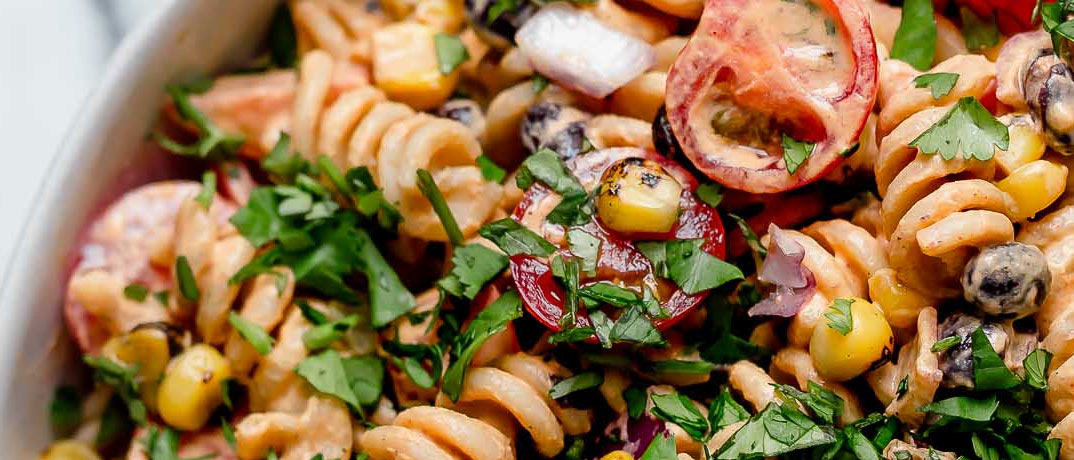 16055 Emerald Coast Pkwy, Suite 114
850-279-4527
Facebook
Fantastico! With vegan and vegetarian friendly options for lunch, dinner, brunch or late night, the family originally hailing from Italy makes their own pastas and sauces and you'll not be disappointed. Is tonight too soon? I think not! Try the pasta, or delve into the hand-made pizza, and perhaps, the signature eggplant dish!
Island Wing Company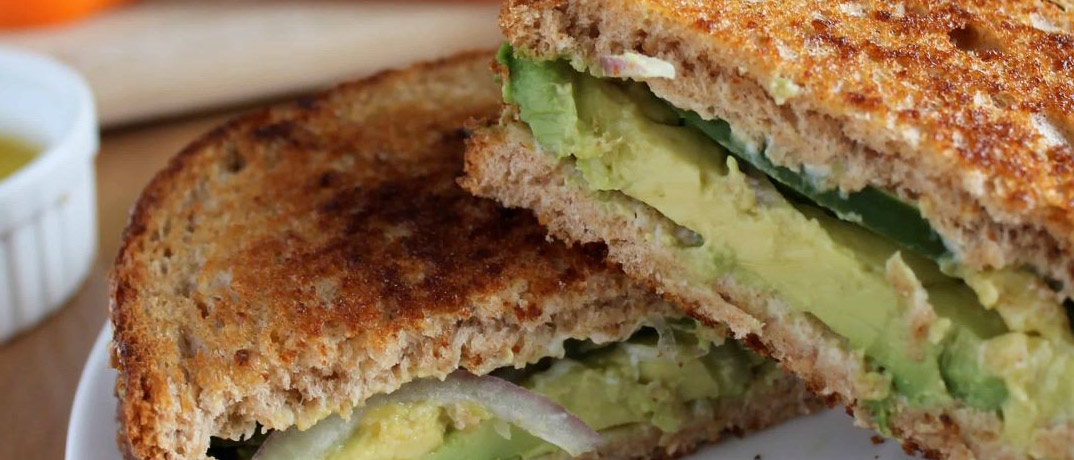 981 98 Palms Blvd
850-837-2999
Website
Well, this is just what you'd think…or is it? Yes, they serve Southern food and wings, but IWC has a Boca veggie burger and offers Quorn brand mock meats as substitutes for wings, sandwiches, tacos and in salads. Wow! A pleasant vegan surprise!
Chipotle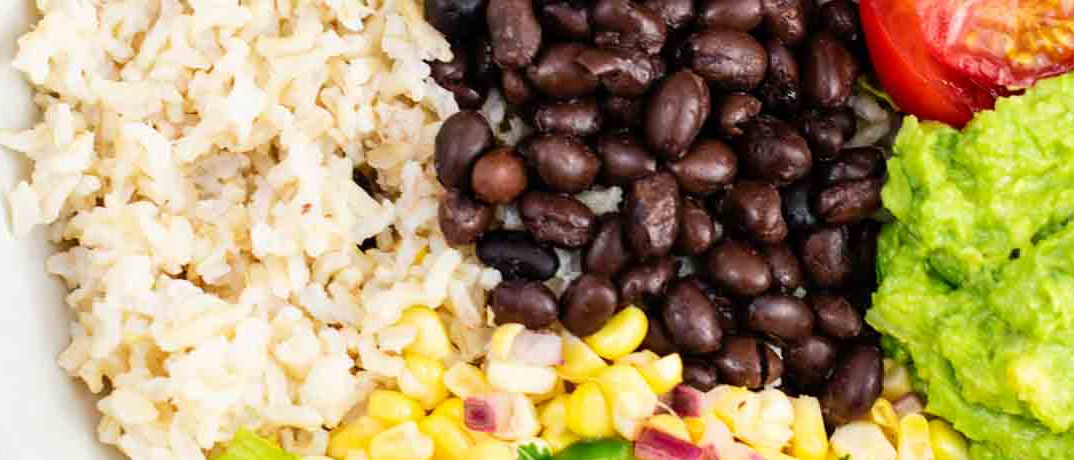 4281 Legendary Dr # J-114
850-269-0187
Website
Grab some yummy Mexican fast food where you can customize your order of tacos, burrito or bowl, and request no cheese or sour cream. They offer a savory soyfrita filling that's made from soy protein. And the rice, beans and guacamole are vegan!
Thai Tanic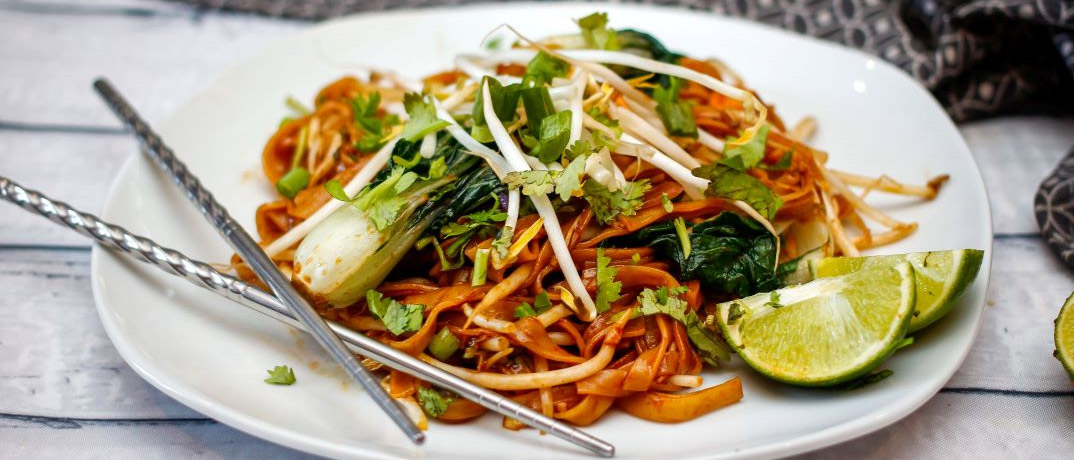 107 Harbor Blvd.
850-460-8314
Website
Here you can enjoy authentic Asian Thai that offers an entire vegan menu section! Try the crispy veggie rolls, deep fried tofu or the Pad Woon Sein made with crystal thin noodles.
Tropical Smoothie Café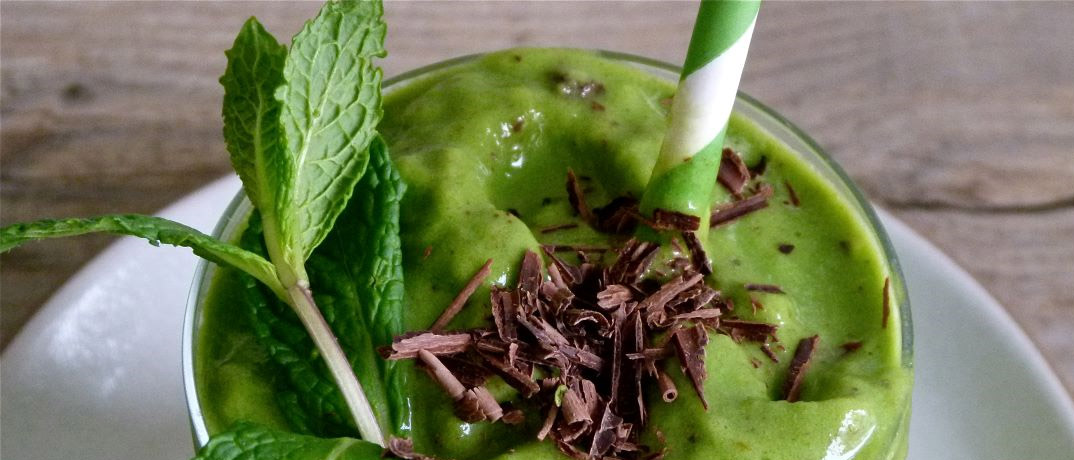 4495 Furling Ln. 120
850-460-8666
Website
A refreshing, healthy smoothie can be really great on vacation! With vegan options available, you can order sandwiches, wraps, quesadillas, salads, bowls and, of course, a smoothie made to order. With many items, chicken can be replaced with faux-chicken; cheese and ranch dressing can be omitted.
Uncle Buck's Fish Bowl and Grill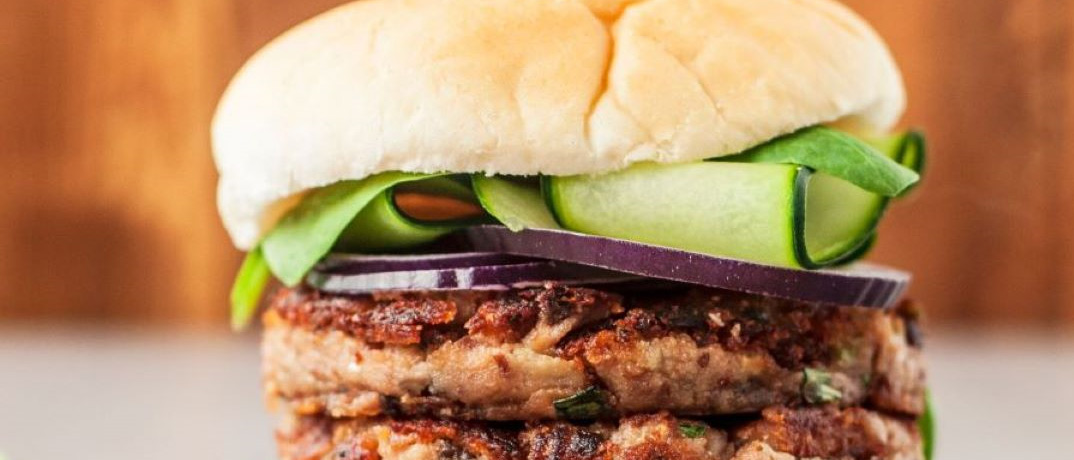 4251 Legendary Dr.
850-269-6100
Website
Eat while you bowl! Uncle Buck's serves up bowling and billiards, but you can also order the Impossible burger for vegans with a gluten-free bun available, too!
Which Wich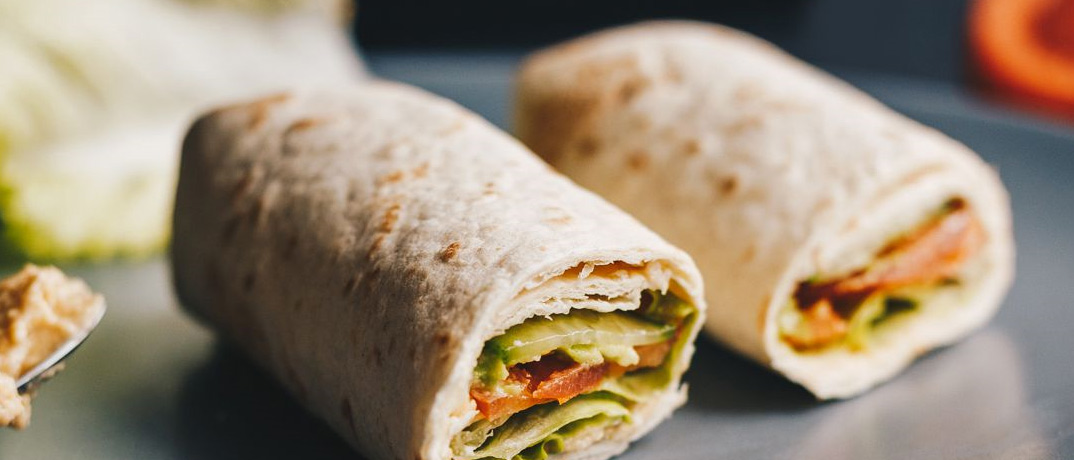 4285 Legendary Dr.
850-460-7277
Website
American, Fast food, Take-out, Gluten-free! This fun and quick service sandwich shop has a vegetarian section included on its menu displayed on the wall. You can request a custom-made vegan sandwich, salad or wrap and choose from fillings like black bean patty, avocado, hummus and a variety of veggies.
Zoës Kitchen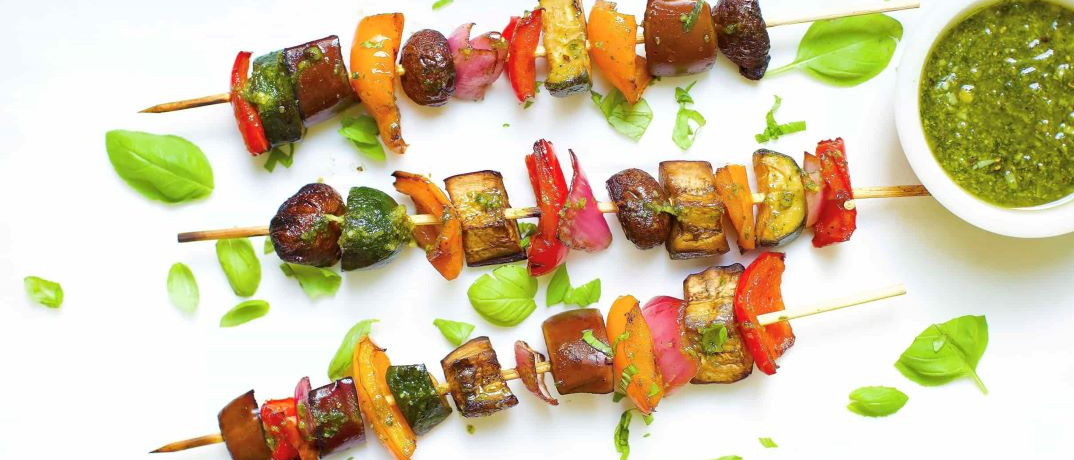 4291 Legendary Dr. Ste J-119
850-650-6525
Website
Say hello to freshly made Mediterranean! Vegan and vegetarian items are highlighted on the vast menu which include dishes like veggie kabob, hummus and pita, salad, braised white bean, potato salad, roasted vegetables and fresh fruit.
Everkrisp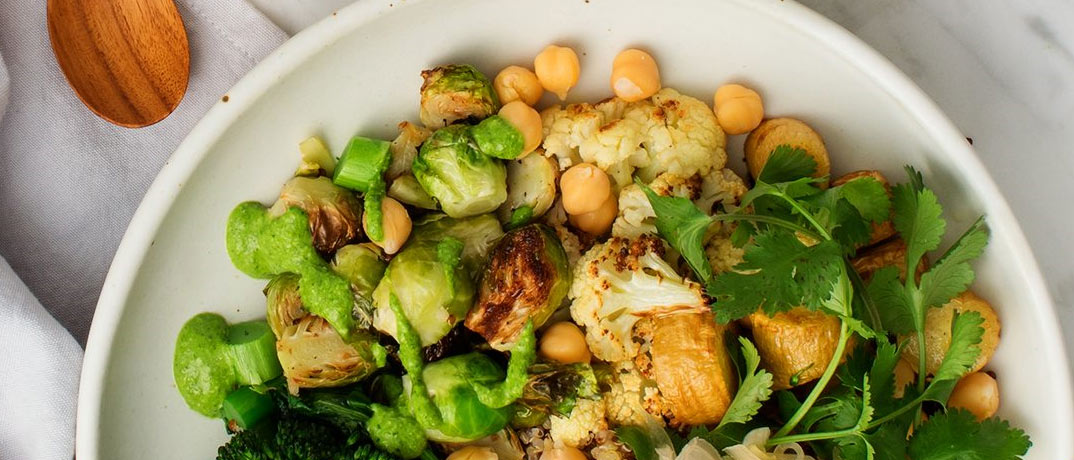 4463-10A Commons Dr. W.
850-460-8881
Website
Everkrisp has become super popular with the Destin local vegan and vegetarian crowd with its made-to-order salads, grain bowls and soups made with a variety of fresh, local and organic ingredients. In fact, all of the menu items here are customizable and modifiable. There's lots of goodness—multiple greens and grains, tempeh, beans, nuts, and more. There's also vegan dressings, rosemary bread, soups and cookies available.
Pazzo Italiano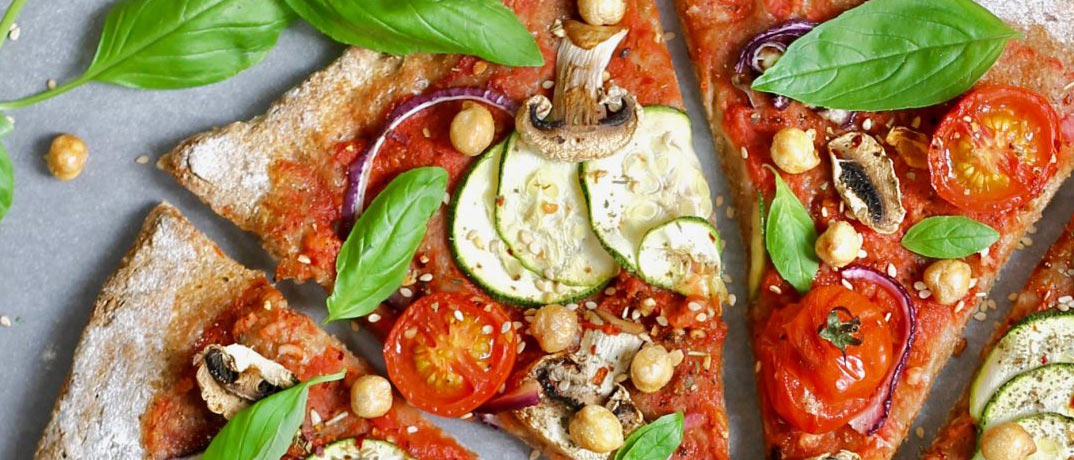 4904 Emerald Coast Pkwy Ste 114
850-974-5484
Website
Here a vegetarian can be in heaven! The pasta sauces are absolutely authentic Italian. The pizza oven is not only the centerpiece of the restaurant, but also produces amazing pizza. For lunch, a great vegetarian dish is the Vegetariano — fire roasted marinated vegetables topped with fresh mozzarella, tomato and fresh green. And for dinner: Penne Vegetariane—fire roasted marinated vegetables, garlic and served with traditional marinara sauce.
More Vegan Pizza Options Worth the Visit:
Merlin's Pizza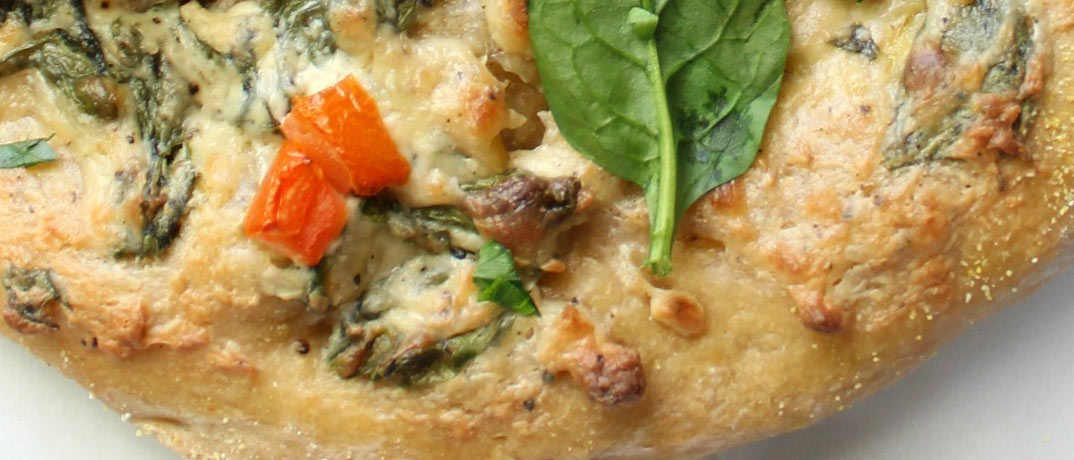 1251 Airport Rd.
850-650-3000
Website
Merlin's offers vegetarian friendly, vegan and gluten-free options for lunch, dinner or late night.
RedBrick Pizza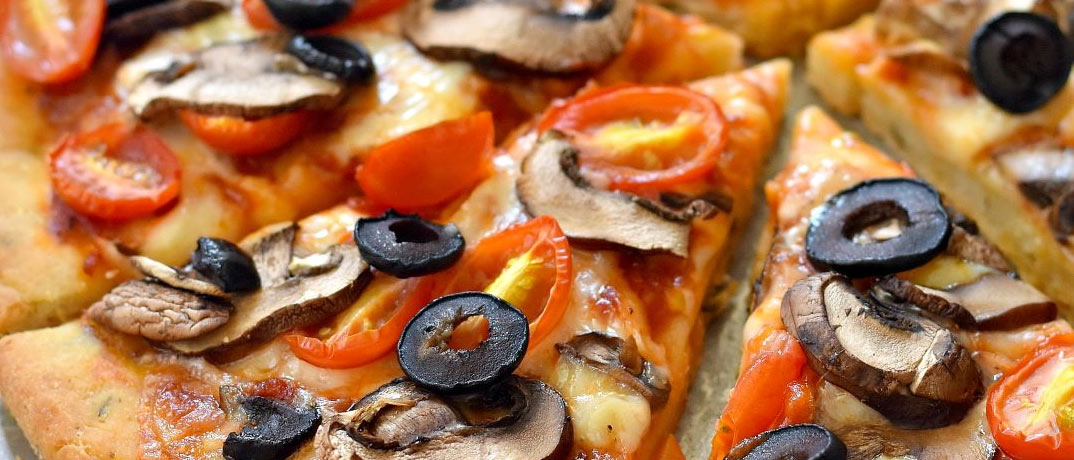 4144 Legendary Dr. (at Destin Commons)
850-424-5990
Website
This franchise pizzeria chain offers vegan crust, vegan cheese and a variety of toppings.
Vegan…For Dessert!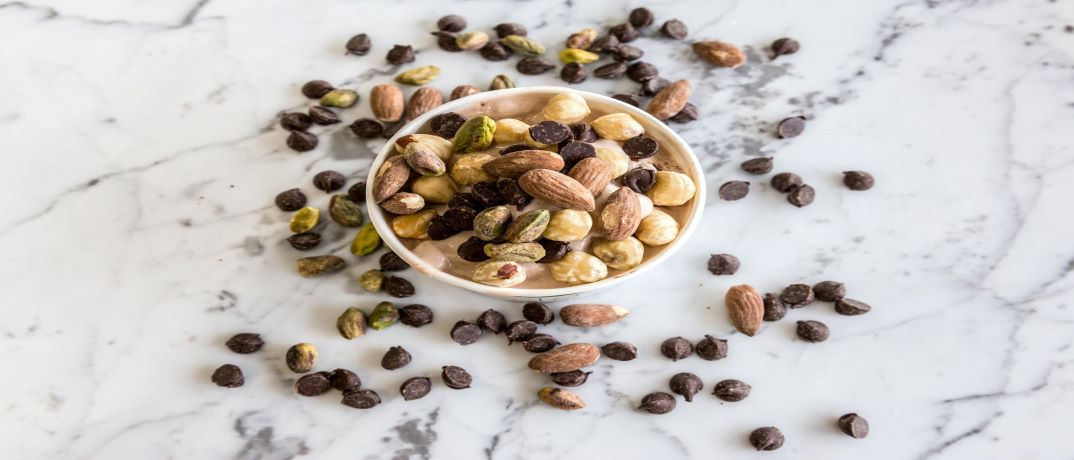 Donut Hole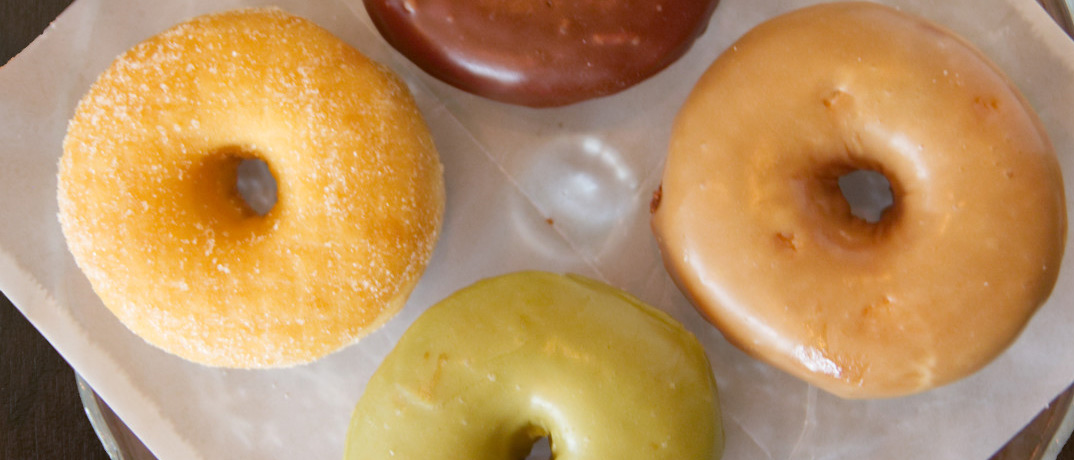 635 Highway 98 E.
850-837-8824
Facebook
#1 for Dessert for all, the Donut Hole also serves a stealthy breakfast, lunch or dinner—even late night—and is super popular with locals and visitors alike! They offer vegan and vegetarian friendly options.
Vegan for Breakfast or Brunch right next door!
We just couldn't' leave out a couple of really great vegan and vegetarian friendly breakfast offerings just a way down the road from Destin, FL:
Mama Clemenza's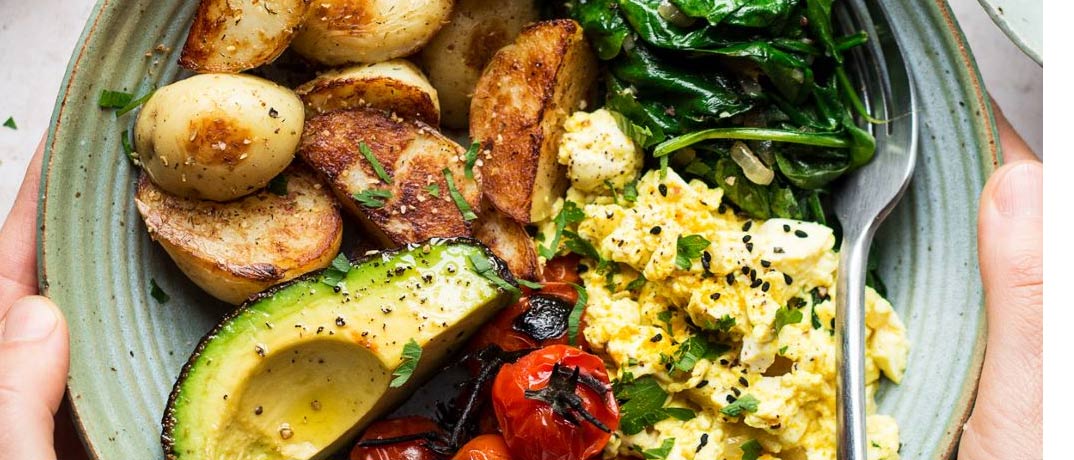 12271 US Highway 98, Miramar Beach
844-246-6262
Facebook
An amazing breakfast, but awesome for brunch or lunch, too, Mama Clemenza's serves a one-of-a-kind in the area European breakfast from 8 a.m.- 1 p.m. Wednesday – Sunday In Miramar Beach with vegan, gluten-free and vegetarian friendly options, made to order!
Another Broken Egg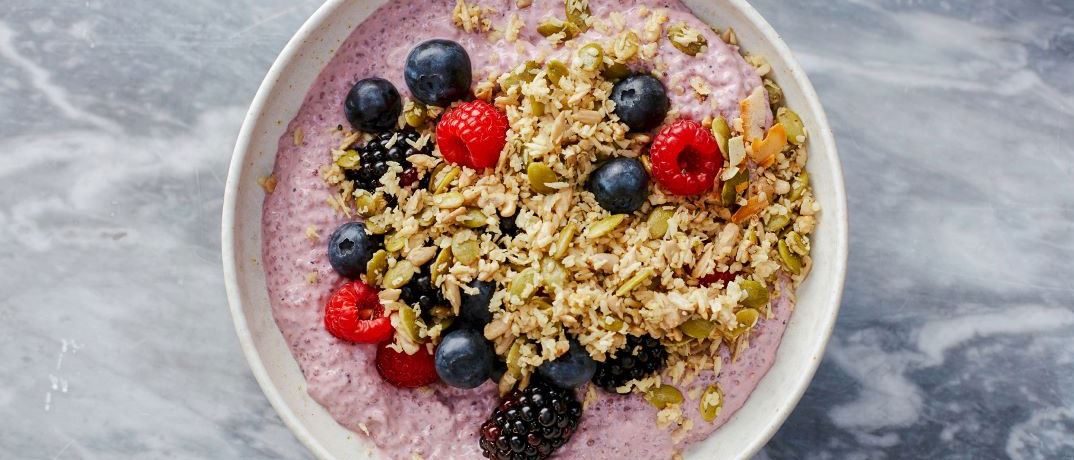 755 Grand Blvd #107B 850-424-3416
Website
Brunch it on your vacay at Another Broken Egg, which offers brunch items for almost every palate, including the vegetarian and vegan! Destin visitors can enjoy the tastiness that this location offers at Grand Boulevard, and choose from seasonal selections, brunch specialties, or sweet temptations. Plus, pair your entree with a hand-crafted cocktail – available by the glass or the pitcher!
Vegan Fine Dining
Vintij Food & Wine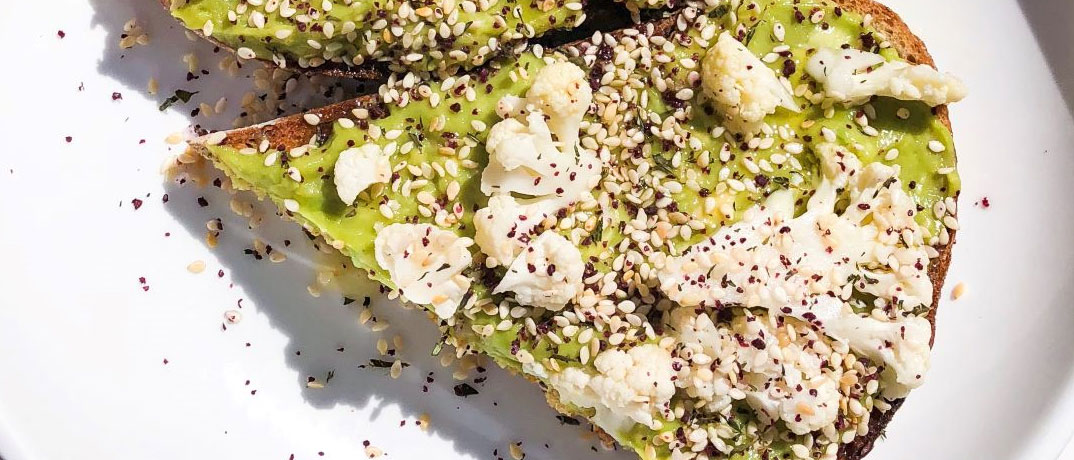 500 Grand Blvd, #100k
850-650-9820
Website
Vin'tij Food & Wine is an award-winning restaurant that has been serving the Emerald Coast for over 20 years. Located in the Grand Boulevard Shopping Center at Sandestin a little way down Hwy. 98 from Destin, this award-winning restaurant is well known for seasonally inspired culinary creations utilizing the freshest ingredients from local farmers, fishermen and purveyors in the deep South. It also strives to cater to vegetarians and vegans, while some menu items are also available for those who are on a gluten sensitive, peanut, grain or dairy-free diet. Reservations area strongly suggested.
The Melting Pot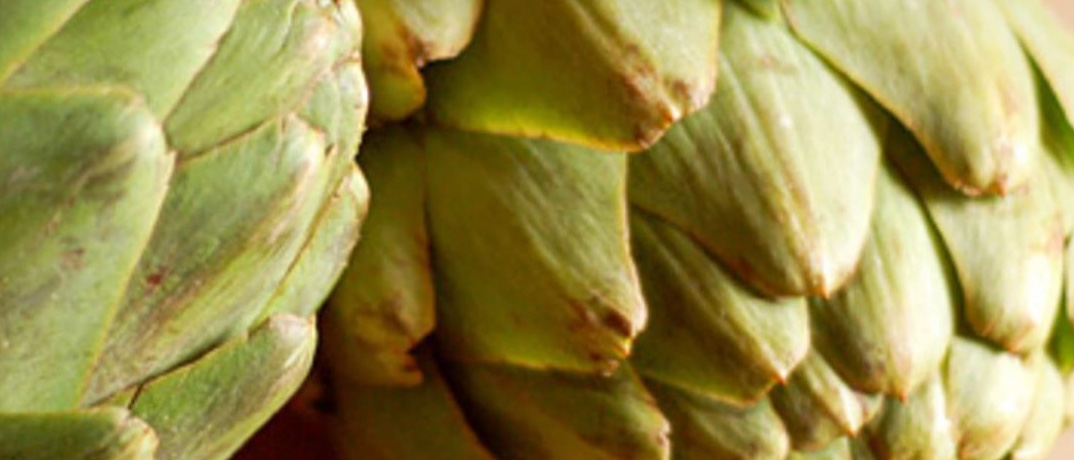 11394 U.S. Hwy. 98
850-269-2227
Website
If you are craving a big, hot, melty, luscious pot of vegan cheese and a pile of yummy breads, apples, carrots, and other delights to smother in it, head to The Melting Pot in Miramar Beach. The vegan fondue experience is delightful with vegan cheese and chocolate fondue to add to the vegan salad and entrée options for a full four-course animal-free culinary experience. There are salads, all that can become vegan, warm, bubbly pots of dairy-free cheese fondue made with Redbridge gluten-free beer, a vegetable broth and the Good Earth Vegetarian entrée tasty dip-ables such as edamame, artichoke hearts, vegetable polpettes, fresh asparagus, mushrooms, and ginger teriyaki tofu or Thai peanut tofu. And you can simply substitute yummy vegan items for any nonvegan ones that may be included. Then, you can indulge in a swirly pot of vegan dark chocolate from Enjoy Life fondue with an array of fresh fruits. Enjoy!
Vegan Shopping in Destin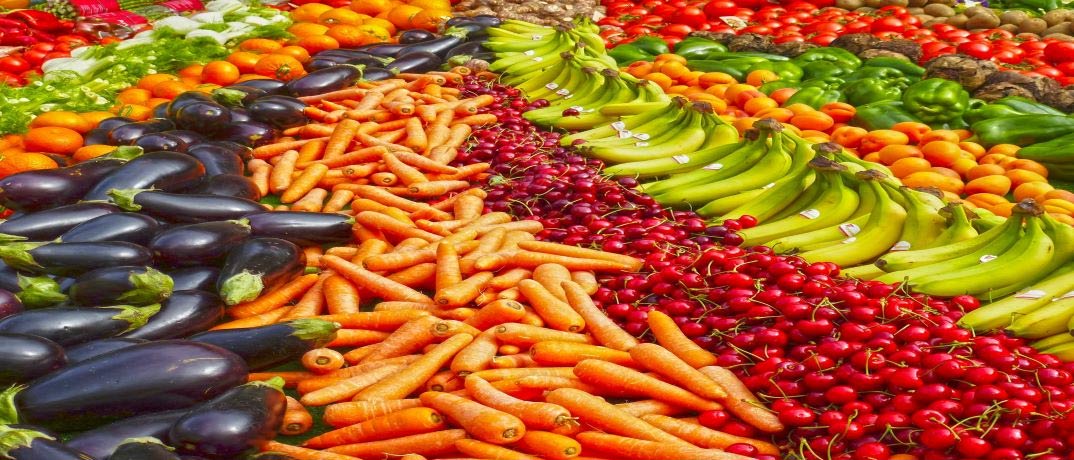 If you do want to spend a few days or a couple of evenings in your beautiful Condo-World accommodations, you can stock up on vegetarian or vegan food at stores close by.
Whole Foods Market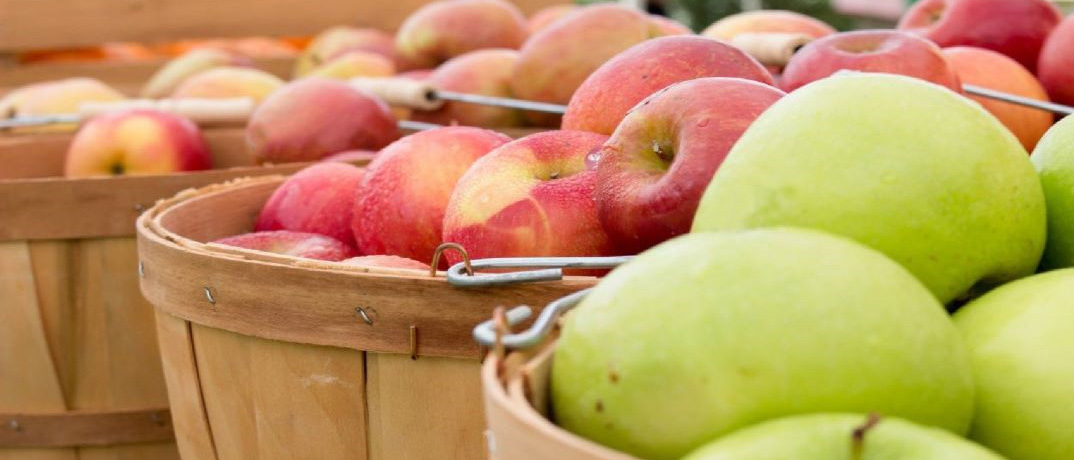 4402 Legendary Dr.
850-269-7400
Website
Whole Foods offers selections in natural groceries and specialty foods, nutritional supplements and vitamins, fresh fruits and vegetables, as well home cleaning and natural body care products. Find vegan foods like tofu and soy products, plant milks, vegan ice cream, vegan cheese, frozen meals, vegan burger patties, cereals, nuts and more. There is also a deli and custom salad bar.
The Fresh Market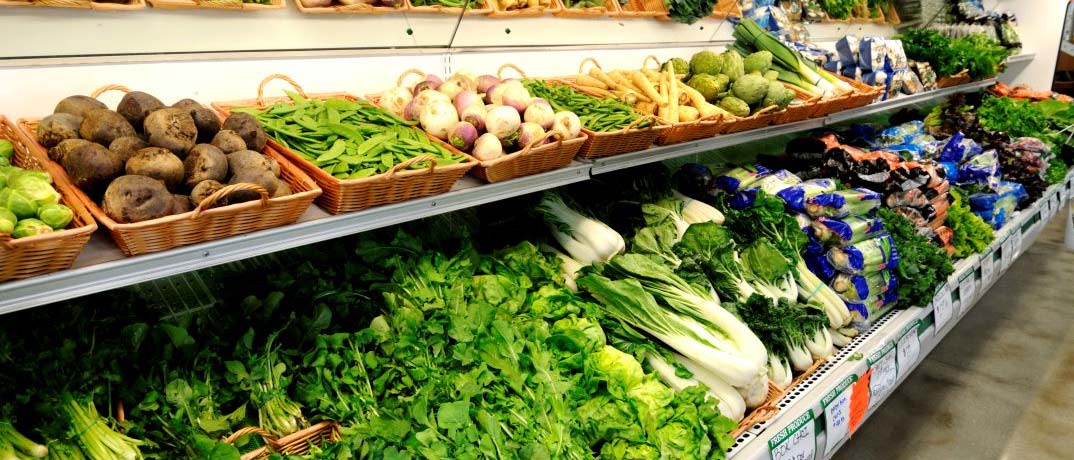 4495 Commons Dr. W.
850-650-0989
Website
The Fresh Market carries fresh organic produce, various whole/sprouted grains, bulk food, many vegan products.
Plan Your Visit to Destin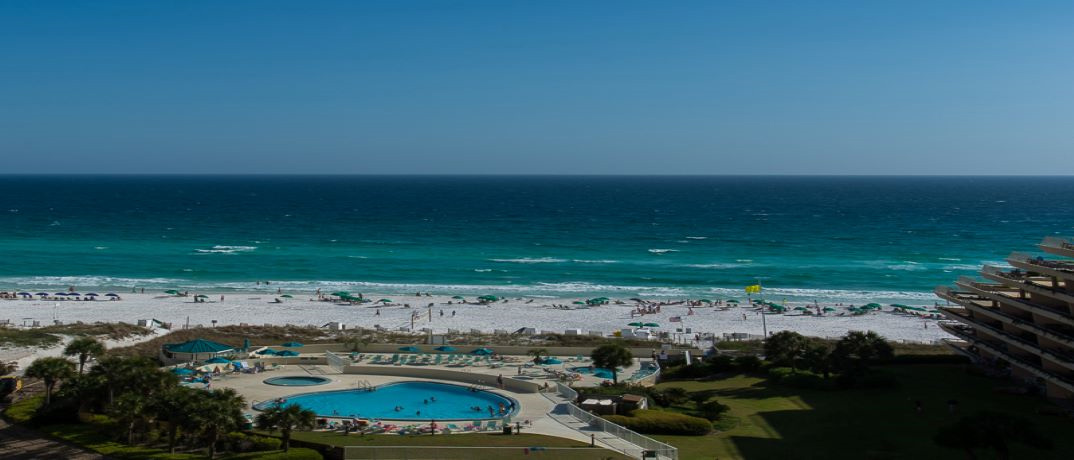 Staying in is also an alternative to eating out; you can always prepare a vegan or vegetarian feast in your comfortable accommodations from Condo-World. Giving yourself the option to cook, should you desire to eat in, is also a great idea. We have many Destin condos rentals from which to choose that come equipped with full kitchens to satiate all of your "eating" desires. So, if you're vegan or vegetarian and planning your next visit to Destin, Florida, you can enjoy Gulf-front views, outstanding amenities, luxurious Destin accommodations with fully-equipped kitchens, and vegan options close by, without giving up the food you love or your lifestyle.