You don't want to miss the World-Famous Blue Crab Festival in Little River, South Carolina! This delicious annual event will be held May 14-15, 2022. This is the largest and longest-running street festivals in the Southeast and one of the best annual events in the Grand Strand for the past 8+ years, according to The Sun News. Come enjoy food and entertainment from 9:00 a.m. to 5:00 p.m. each day and make memories you will never forget!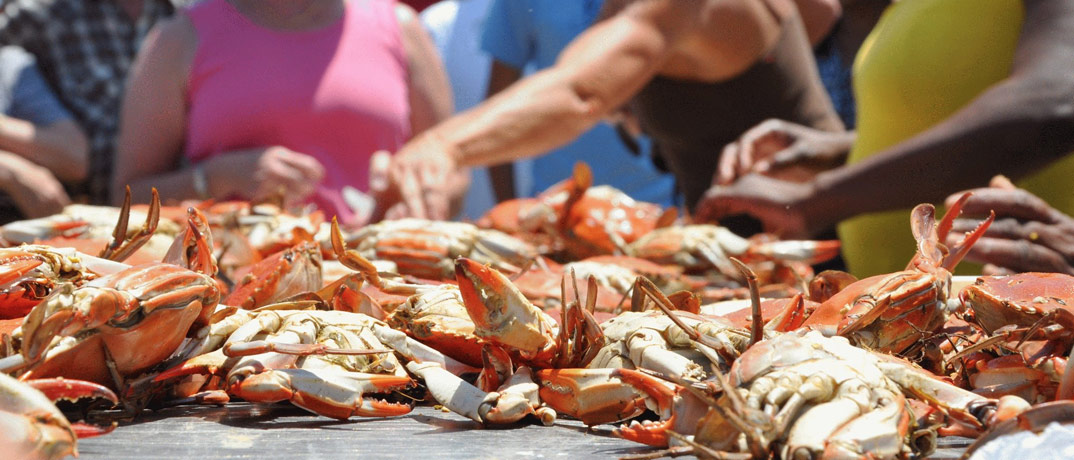 Festival Tickets
Tickets are $5 if they're purchased in-person before the event. If you purchase your ticket in advance online or the day of the event, you'll pay $5. That's a good reason to give yourself an extra days' vacation. Children 12 and under are free so bring all your family and friends and be part of a popular tradition in SC.
Featured Seafood
Fresh, local seafood is sold by the waterfront restaurants and within the festival as well. Some restaurants will even sell food outside to shorten wait times for those dining in. Make sure to visit Buzz's Roost, Capt. Juel's Hurricane Restaurant, Crab Catcher's, Key West Crazy, Patio's Tiki Bar & Grill, and Pilot House while you're here. Also, be on the lookout for seafood vendor booths like Brentwood Wine Bistro and Snooky's on the Water.
For Your Entertainment
Live Music – Saturday, May 14
11:00 a.m. – 12:30 p.m. Port City Players
1:00 p.m. – 2:45 p.m. LeRoy Harper and the All Starz
3:15 p.m. – 5:00 p.m. The Jebb Mac Band
Live Music – Sunday, May 15
9:45 a.m. – 10:30 a.m. Kelly J. Willard
11:00 a.m. – 12:30 p.m. Billy King Project
1:00 p.m. – 2:30 p.m. City Lights
3:15 p.m. – 4:55 p.m. Gary Lowder and Smokin' Hot
There are tons of vendor booths offering everything from food, souvenirs, hand-made items from Crafters (some are made right in front of you!), information from local businesses, opportunities to help non-profit organizations, photo boards for your festival #selfies and don't forget to pick up your commemorative t-shirt to show off back home! You can view pictures of the past festivals here!
Kid's Activities
Don't leave the kids with a sitter, bring them along for a fun family weekend! The Kid Zone has plenty of activities for the little ones throughout the day! Children will enjoy face painting, balloon shapes, games and so much more. Even if your kids aren't big fans of seafood, they'll still have fun!
Parking Near the Festival
There are 5 parking areas available near the festival. Look for the open grass lot behind the Harbour Style Salon & Spa located at 695 US-17, at Hope Willard located at 701 Hwy 17, at River Hills Medical Plaza located at 4237 River Hills Dr and at South Brunswick Islands Center located at 9400 Oceans Hwy W. Handicap parking is available in the grass lot behind Pizzeli's Italian Oven located at 1698 US-17.
There will be buses transporting patrons from the parking areas to the festival for free from 9AM-7PM on Saturday and 9AM-6PM on Sunday. This year there will also be a Water Taxi available out of Harbourgate Marina. The Water Taxi will be available both days from 9AM-6PM and they run as often as possible. For $15 per person, the Water Taxi will bring you to and from the festival on the Sea Screamer. That price also includes admission to the festival and grants you access to park at the Harbourgate Marina. Try to get there early to make sure you get a ride on the boat as they don't take reservations.
However, you can make reservations at one of Condo World's vacation rentals near the festival.
Nearby Resorts
The AshWorth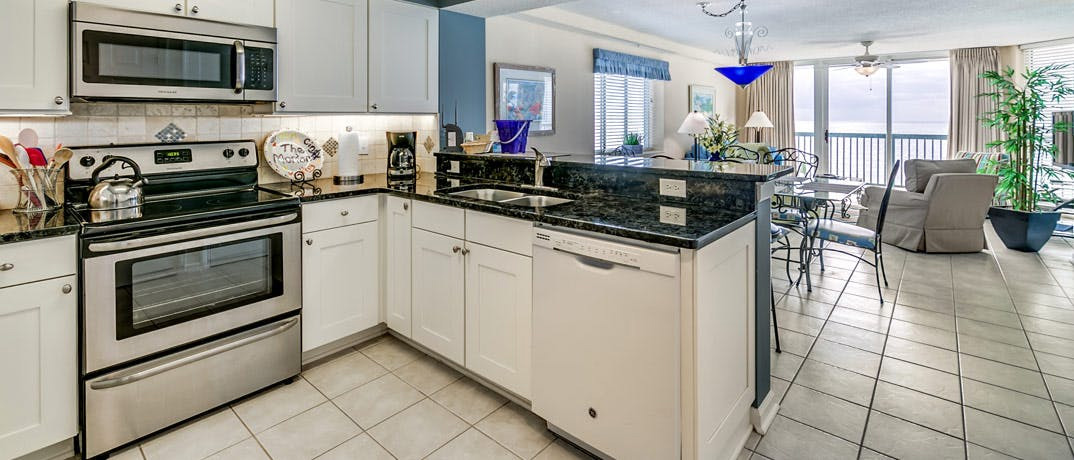 AshWorth Resort, located in the Ocean Drive Beach area, is perfect for families, couples, and groups of friends. Between the pools, lazy river, and hot tubs, everyone in your party will be able to relax after the festival is over for the day. You will also be within walking distance to summer concerts on Main Street Thursday and Friday night if you're not ready to wind down just yet. Booking a 2, 3 or 4-bedroom condo at AshWorth Resort is a great idea if you want to be entertained throughout the whole weekend!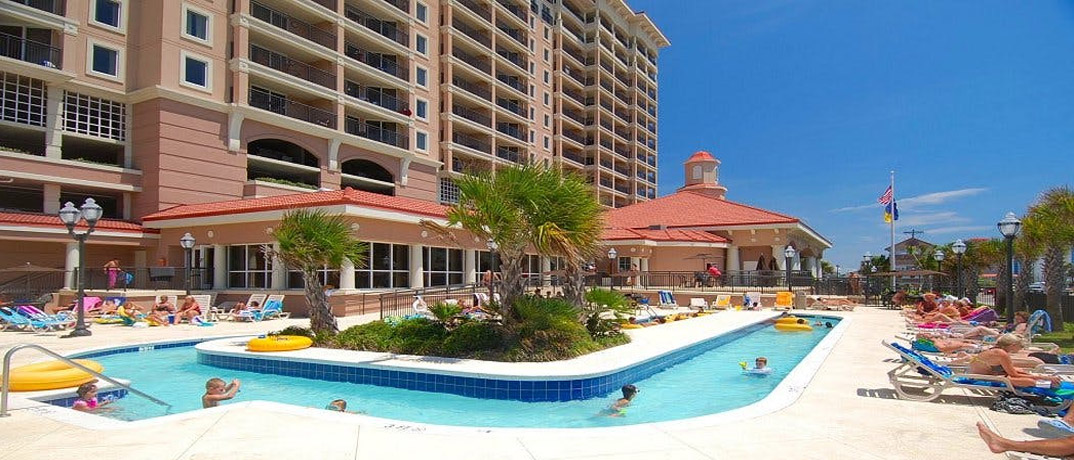 Tilghman Beach & Golf Resort, located in the Cherry Grove area, is a new resort that is unparalleled to any other. Enjoy a martini at the poolside bar or a cup of coffee on your balcony between the festival, while you look at the ocean. Here, you also have golf course views that you can enjoy from your designer condo. If you want a resort to escape to throughout the weekend that has tons of amenities and scenic views, book at Tilghman today!
Event Summary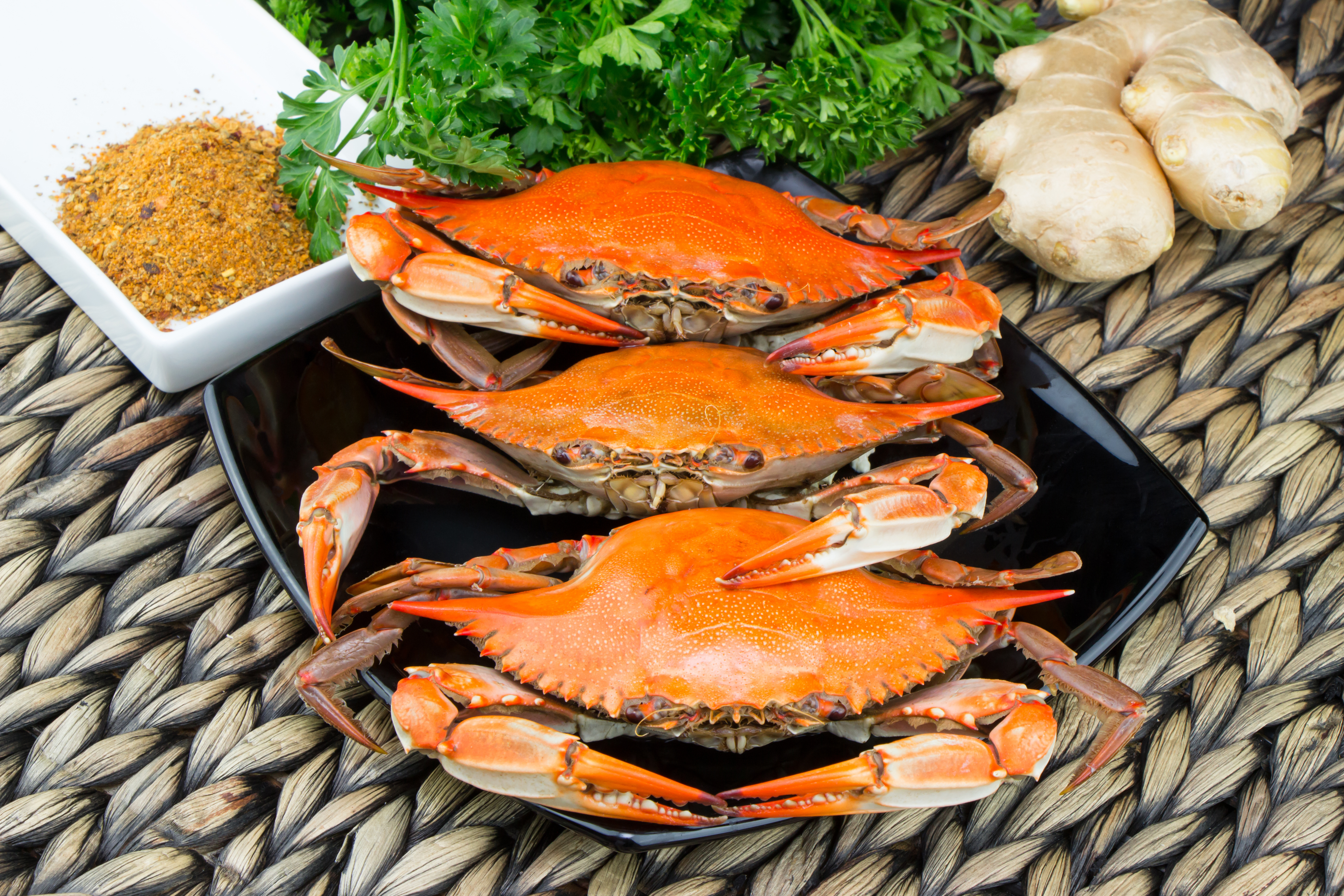 Name
​
Little River Blue Crab Festival
Location
​
Little River Waterfront

,

4460 Mineola Ave

,

Little River

,

SC

-

29566
Start Date
End Date
Description
The 38th annual Little River Blue Crab Festival kicks off May 14, 2022. Bring the whole family for a day full of fresh local seafood straight from the Grand Strand, live entertainment, and lots more!