There's no place like Gatlinburg and Pigeon Forge, Tennessee, for the holidays! The spirit of the season is in the chill air of the Smokies – and you'll want to wrap it all up like a gift for you and your family with all that there is to see and do in these two towns just a short drive from each other.
Check out this wish list of our suggestions of happenings and hot spots for the holidays – and check it twice!
Gatlinburg Winter Magic Trolley Ride of Lights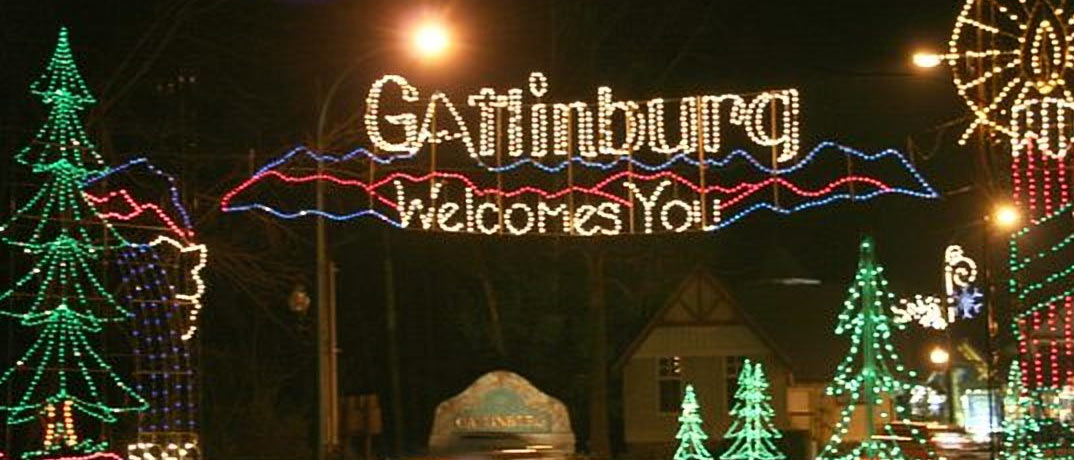 It's not a Gatlinburg Christmas without exploring downtown Gatlinburg aboard a cozy trolley as you "Ooo!" and "Ahhh!" past all of the spectacular LED light displays that represent holiday scenes, plus Smoky Mountain landmarks and wildlife. The Ride of Lights will not be returning in 2021.
Pigeon Forge Driving Tour of Lights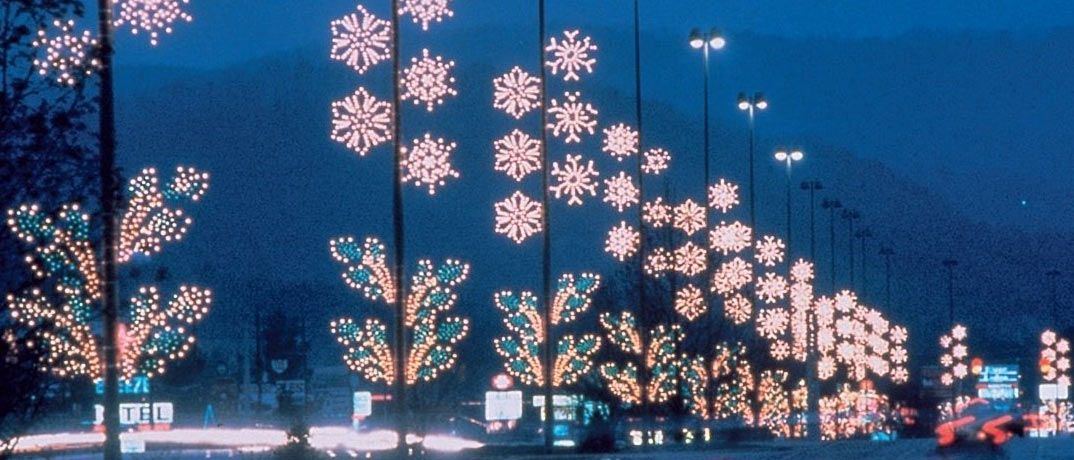 Make your Pigeon Forge Christmas even merrier and brighter with the more than 5 million lights that are shining down on Pigeon Forge this time of year. It makes for a pretty sight to see when you're driving along the Pigeon Forge Parkway, so you'll definitely get into the holiday spirit!
Dollywood's "Smoky Mountain Christmas"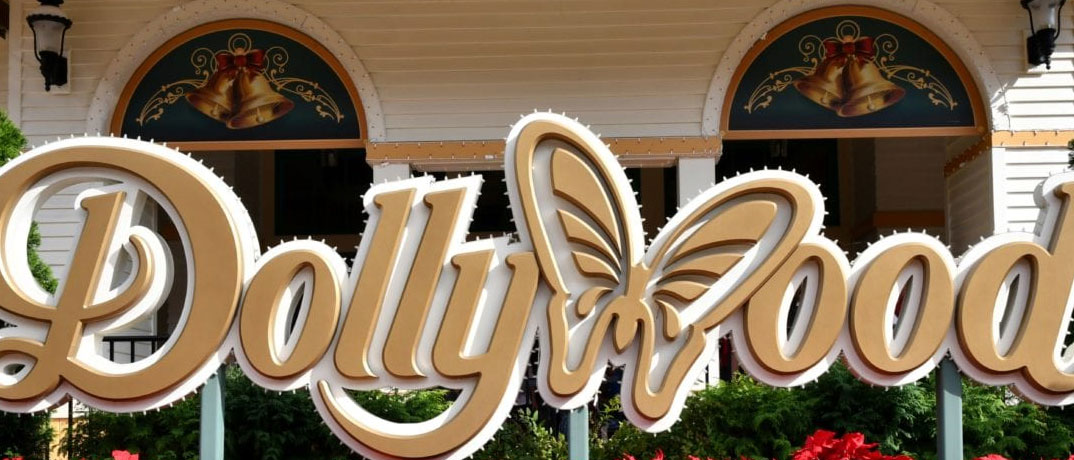 This heartwarming Dollywood Christmas tradition is guaranteed to become your family's as well. Celebrate the true meaning of Christmas by taking in the millions of Dollywood Christmas lights on display, shows, nightly parades and a winter wonderland with Dolly's centerpiece 50-foot-tall Christmas tree. Location: 2700 Dollywood Parks Blvd.
The Gatlinburg Space Needle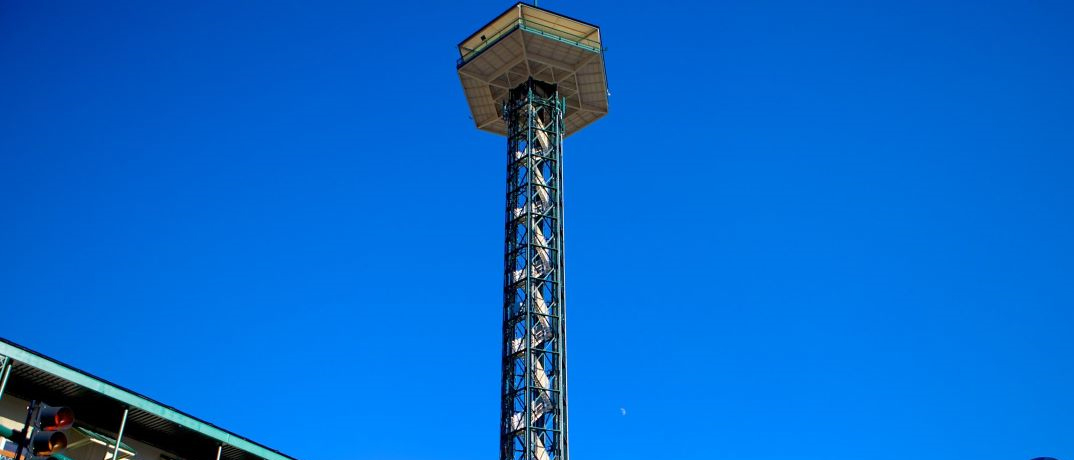 Aim high for the holidays! The iconic Space Needle in Gatlinburg, Tn., open since 1970, rises 407 feet into the sky via two glass elevators onto a panoramic observation deck that encircles the elevators for unforgettable bird's eye views of the downtown Gatlinburg Christmas lights, the surrounding National Park, Mount LeConte and the sky-high Great Smoky Mountains. While at the top, take a closer look at it all with the Space Needle's free view finders, plus take advantage of the Higher Learning educational exhibits, featuring facts and history tidbits about Gatlinburg and the Smoky Mountains. It's a ride you can enjoy year-round – and two times in a 24-hour period (one daytime and one nighttime view) if you keep your ticket!
Shadrack's Christmas Wonderland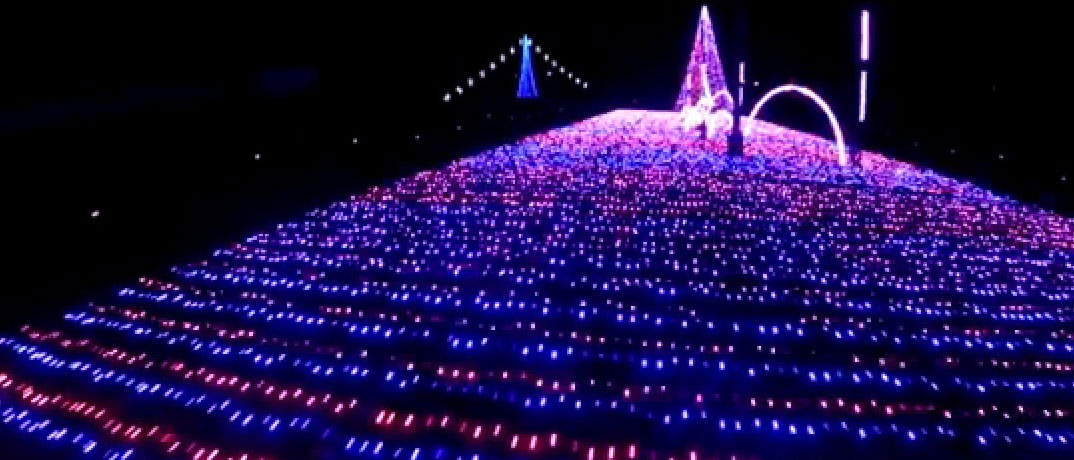 In nearby Sevierville, there is an incredible light show synchronized to music that you tune into through your car radio as you drive through the massive displays of hundreds of thousands of lights. After the drive, hop out and explore the onsite Christmas village, where you can enjoy pony and camel rides, take photos with Santa and purchase snacks, hot chocolate and coffee. The light show pricing starts at $25 in the beginning of the season and ranges fro $30-$40 through January 2, 2022.
Winter Smoky Mountains Tunes & Tales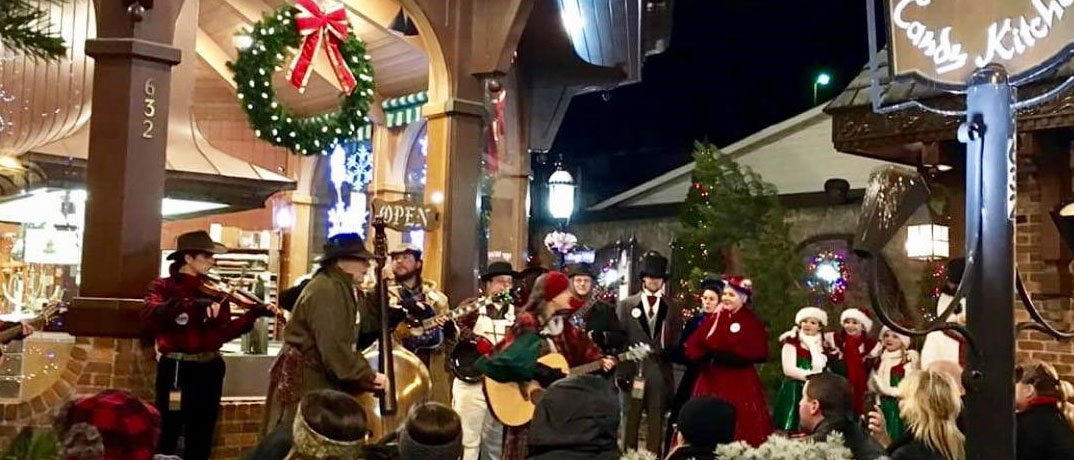 The sounds of the season can be heard along the streets of Gatlinburg this time of year. Catch some Christmas joy with live music, storytellers, carolers and Christmas characters Friday and Saturday evenings in a mix of country, bluegrass and Appalachia-style music. This is a harmonious, interactive experience your family will love. Enjoy the show each Friday and Saturday through December 18, 2021.
Polar Express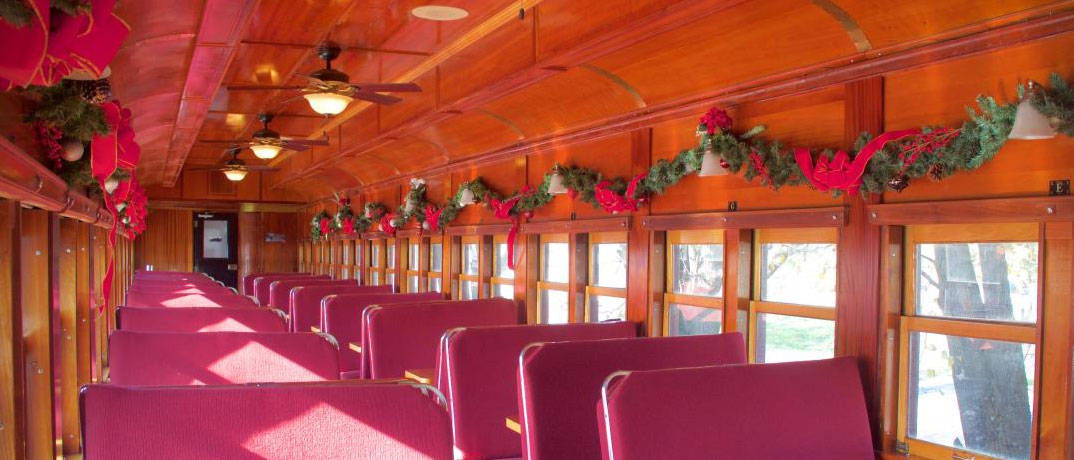 Departing from nearby Bryson City, NC, the Polar Express train ride will chug-a-chug through the Smoky Mountains and to the magic and lore of the North Pole. You'll believe when you ring your sleigh bell!
Snow Tubing at Ober Gatlinburg
Let it snow, let it snow, let it snow! So you can play reindeer games and go take the family to this snow sports headquarters, starting in mid-November for snow tubing, skiing, snowboarding, ice skating and more. The ski area and amusement park is located at 1001 Parkway Suite.
Christmas at The Titanic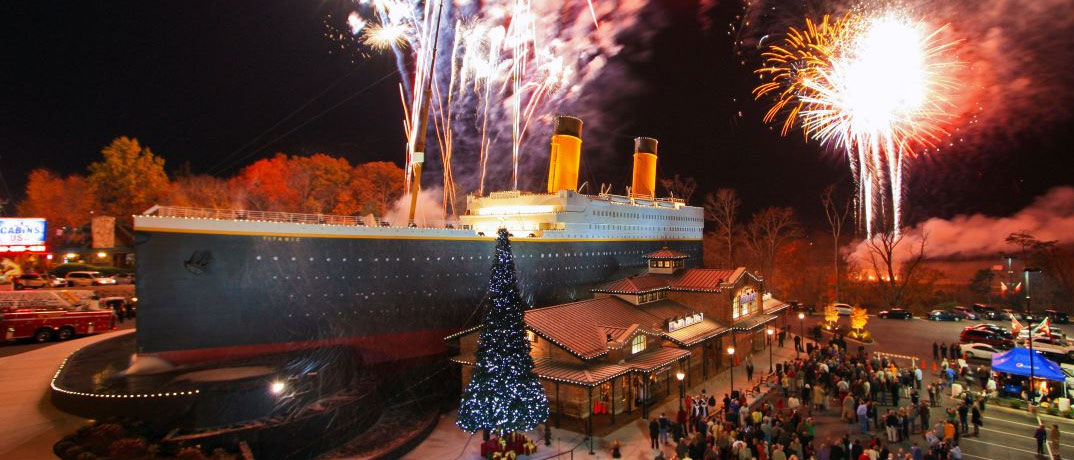 The Titanic Museum Attraction lights up the night this time of year by decking the halls with holiday light displays, Christmas trees and festive decor. There are even live reindeer tethered near the entrance that you can have photos taken with, as well as Santa. Face masks are required through the 2021 season.
Christmas in the Smokies Bluegrass Festival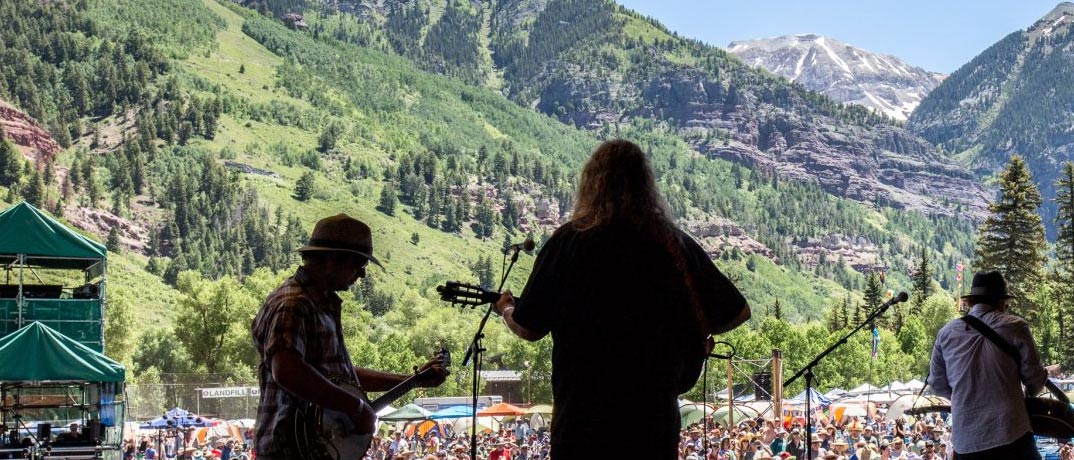 Play that mountain music that brings joy to the world. This three-day festival at the Evergreen Smoky Mountain Lodge & Convention Center features a full lineup of artists old and new who will take the stage and help to celebrate the season!
The Incredible Christmas Place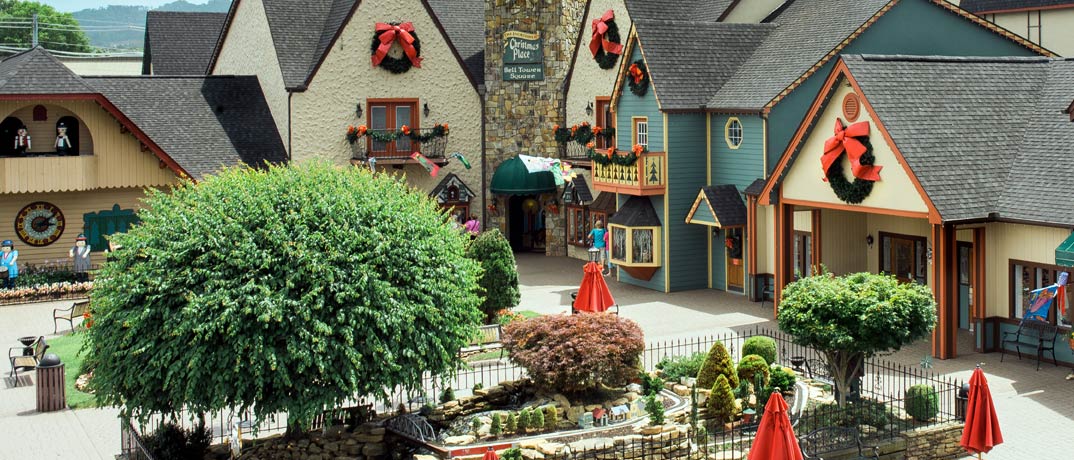 If this store can't get you in the Christmas spirit, nothing will! The South's largest Christmas shop in Pigeon Forge is stocked with any and every thing Christmas in decor, personalized gifts, trees, lights, miniature Christmas villages and more! The Christmas Place Pigeon Forge, located at 2720 Parkway, is open 365 days a year.
The Village Shops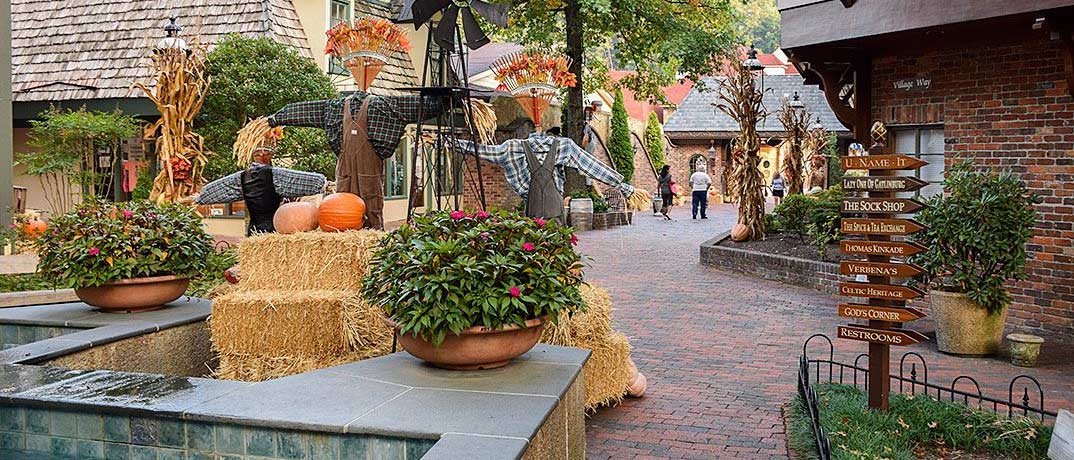 Tis' the season to visit the charming Village Shops in Gatlinburg. Reminiscent of Santa's village, the shops are donned in Christmas finest and will certainly fill you with Christmas joy as you stroll along the village's cobble-stoned streets. It's the perfect place to find a special gift in any of the 27 different unique shops and eateries.
Some additional shopping centers in Gatlinburg and Pigeon Forge for those on your Christmas list:
The Island in Pigeon Forge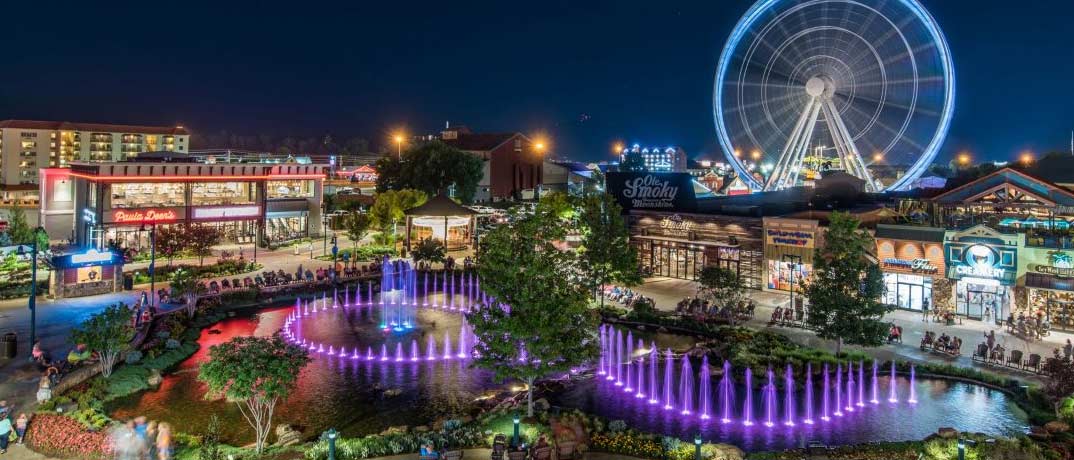 Shop more than 40 specialty stores outdoors, plus dining and entertainment stops located at 131 The Island Drive.
Tanger Outlets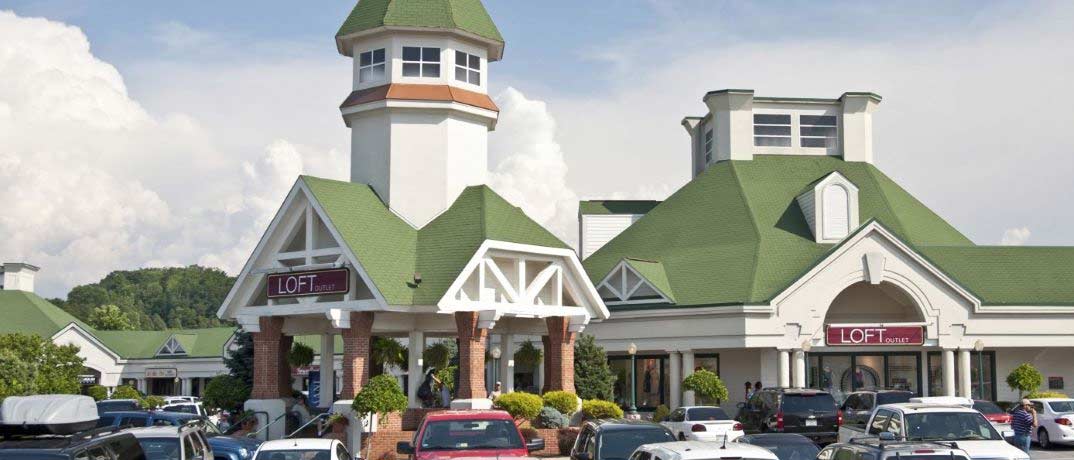 Countless stores await for you to check off your family's wish list at this outlet center located in nearby Sevierville.
The Mountain Mall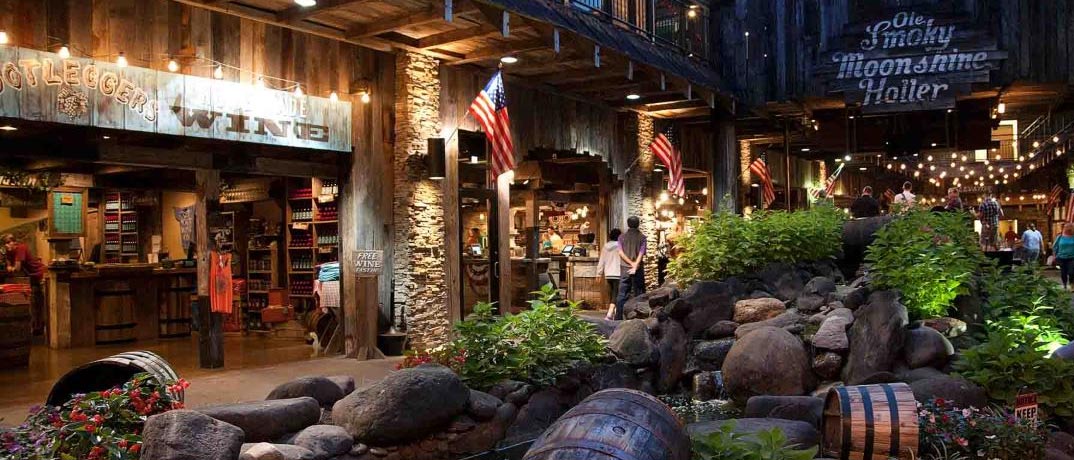 You will absolutely find that unique gift found nowhere else here within the 36 shops located at 611 Parkway Suite, Gatlinburg. Learn more about The Mountain Mall.
Candy Christmas at Crave Golf Club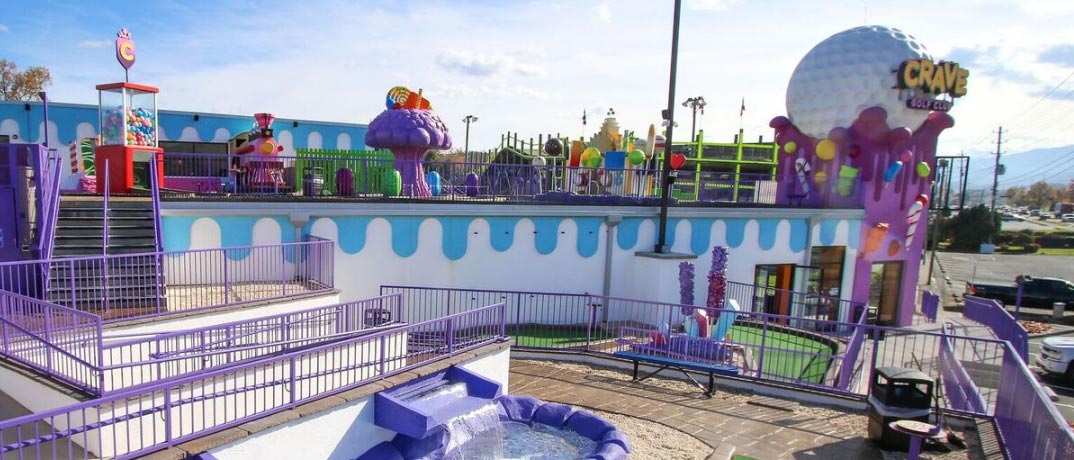 Crave Golf Club at 2925 Parkway, Pigeon Forge, will have even more that you'll crave this season with the sweet Candy Christmas event that transforms this mini golf course into a candy-themed winter wonderland, including nearly 100 trees, 30,000 Christmas lights and 20,000 ornaments. The kids will eat this up, from the oodles of candy canes to mini golf and mini bowling to escape rooms and more. On top of that Santa will make an appearance for photo ops on certain dates in December!
Hatfield & McCoy Christmas Disaster Dinner Feud Show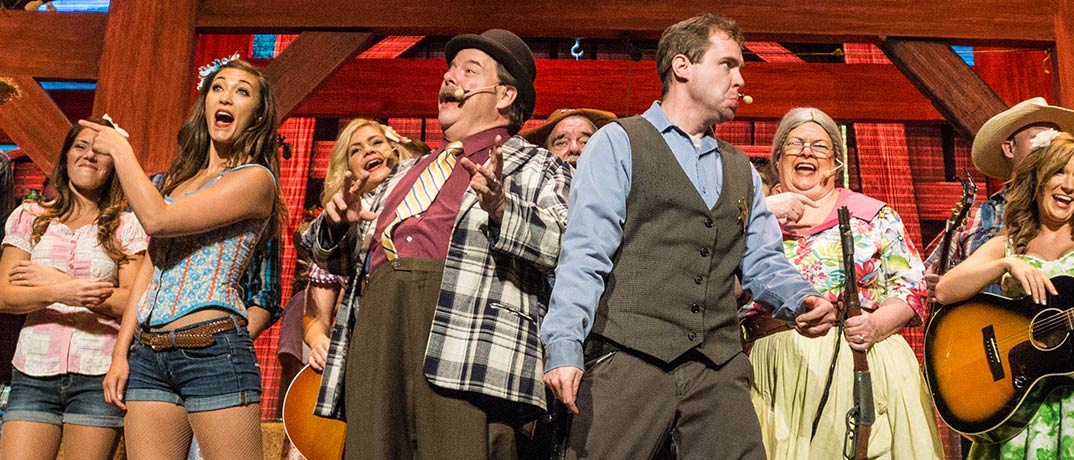 This Pigeon Forge show features comedy that packs a punch, as Pa Hatfield and Ma McCoy try to set aside their differences in the merriment of the season. Chaos and commotion is combined with fun-filled comedy, festive holiday carols, dancing and athletic stunts performed by an incredibly talented cast. Plus, you'll be treated to an all-you-can-eat feast.
The Comedy Barn Christmas Show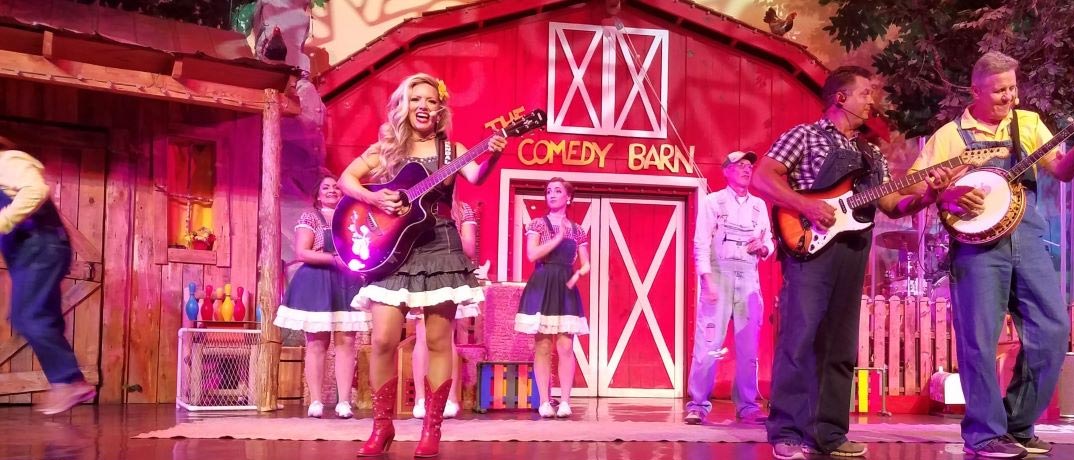 It's a holly jolly good time at this Christmas show in Pigeon Forge that combines family-friendly laughs, singing, and dancing.
Christmas Show at Country Tonite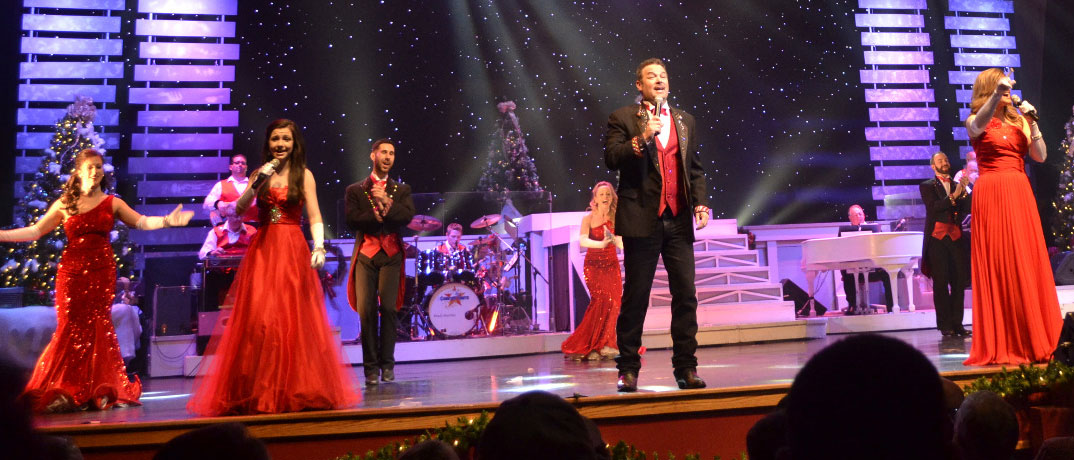 This Christmas show in Pigeon Forge is a little bit country and a lot of fun! Special guests on stage include Santa Claus, Frosty the Snowman and more. You and the kids will learn just why this is the most wonderful time of the year!
Christmas at Dolly Parton's Stampede & Pirates Voyage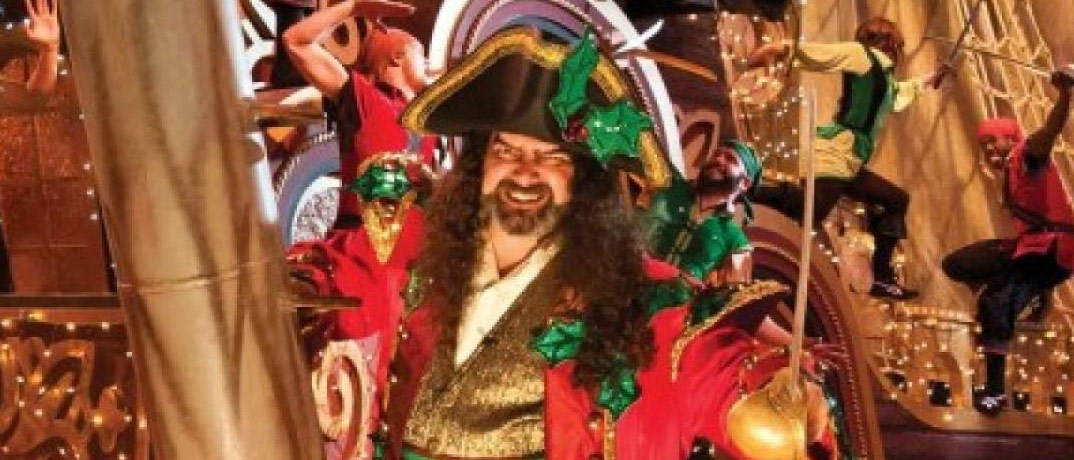 Dolly Parton knows how to host a holiday party, and these holiday shows at venues in Pigeon Forge will not disappoint. Accompanying both of these merry shows are a Yuletide feast served by hardworking elves bringing good tidings of good cheer.
Christmas at the Smoky Mountain Opry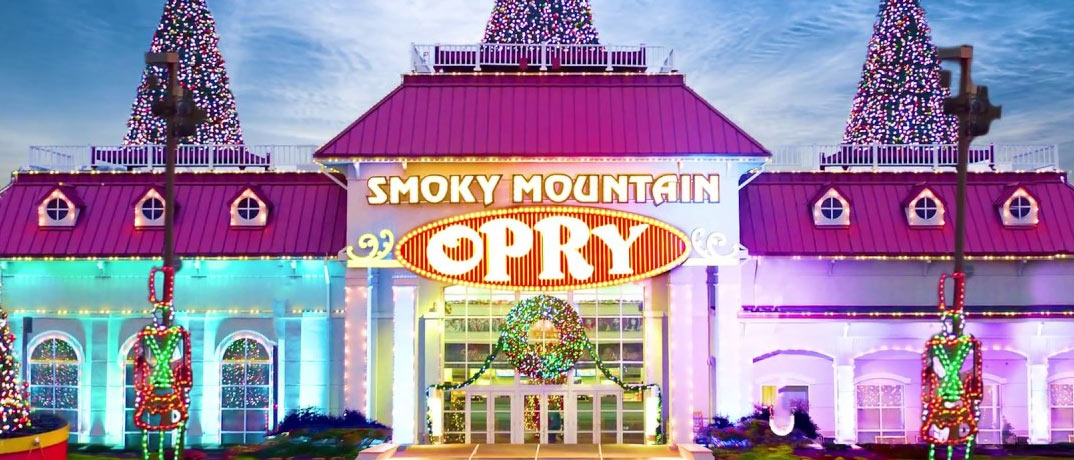 You'll be blown away by the largest living nativity scene in the area is right before your eyes, along with angels and sugar plum fairies that will fly across the stage and elves that will dance in Santa's village.
Biblical Times Dinner Theater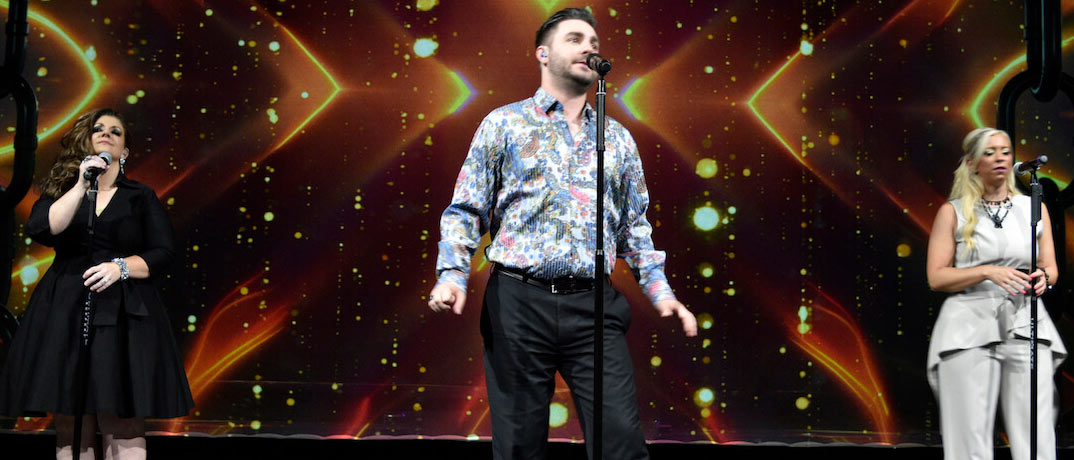 See the Christmas story and hear the birth of Christ, as told through the eyes of Simeon at this Christian show that features hymns and carols, 3D technology and a talented cast.
Where to Stay
And when you're ready to dream of sugar plums, check into our long list of condos and cabins located nearby:
Pigeon Forge Christmas Cabins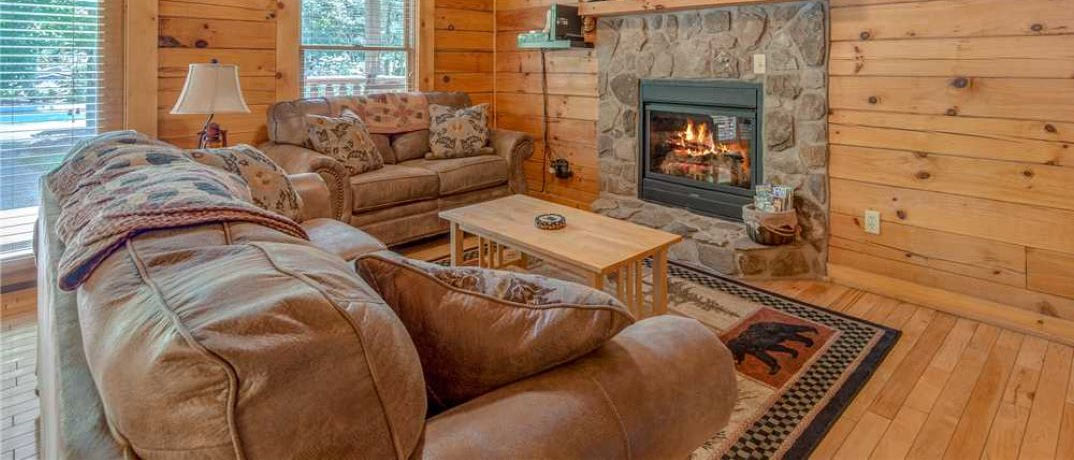 Our one- through five-plus-bedroom cabins and condos is the ideal setting for a backdrop of the majestic Smoky Mountains. Choose from such luxury amenity options in these Pigeon Forge vacation rentals such as hot tubs, pools, game rooms and theatres.
Gatlinburg Christmas Cabins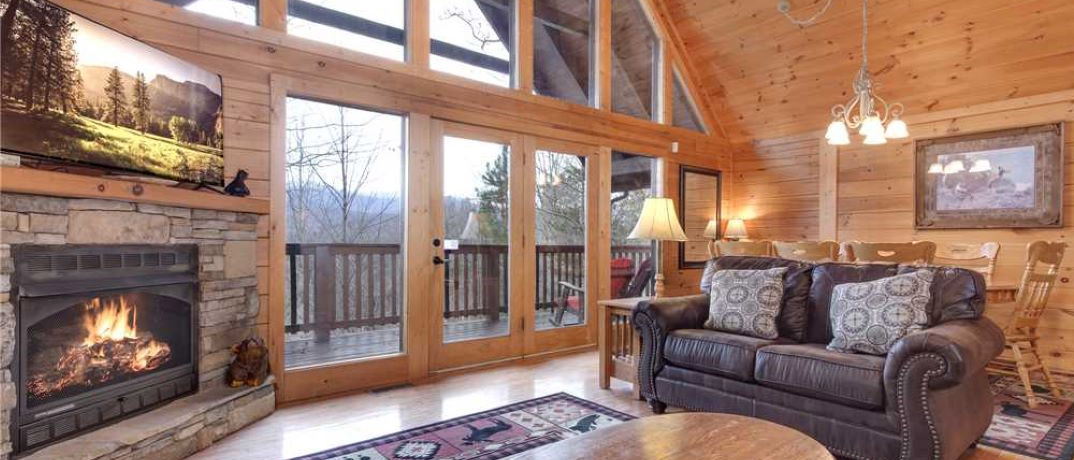 With beautiful views of the sky-high Smokies and the charm and appeal of the Great Outdoors, you can only add to the splendor with any of our luxury Gatlinburg cabins and condos that offer spacious layouts, the comforts of home, and perks like pools, hot tubs, game rooms and theatre rooms.