Halloween in the Great Smoky Mountains – A Scary Good Time
Do you love Halloween? Does the thought of getting to know ghosts thrill you? Do you feel at home with ghouls and zombies?
A Gatlinburg Halloween may be just what you're looking for. If trick or treating in Pigeon Forge is more your style, we know the places to go. We've got a list of Halloween events in Gatlinburg and Pigeon Forge that will be a treat for you. Or, a trick played by some friendly and not-so-friendly ghosts.
Dress up in your Halloween finest and read on.
Ripley's Fright Nights and Haunted Adventures, 908 Parkway, Gatlinburg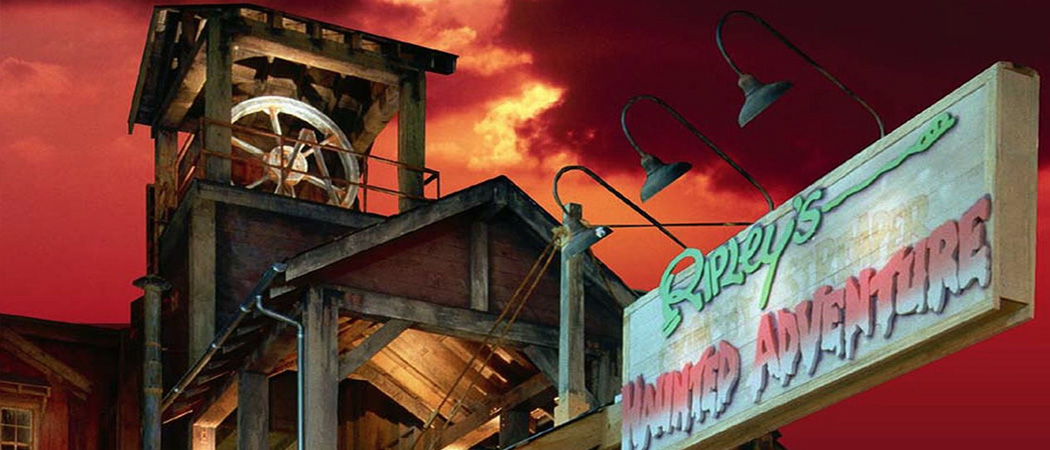 This year marks the 20th anniversary of this scary good time at Ripley's. The entire month of October on Friday, Saturdays and Sundays, Ripley's celebrates terror-filled fun with every room of the "house." You'll walk in a line with other thrill-seekers and it's very dark to make the shock value of what's to come even scarier. Some are animations while others are "live" actors. The shows run from 6 p.m. to close. It's probably best to leave the little ones at home as this is geared more toward tweens, teens and adults. No kids under six. Buy tickets here.
Gatlinburg's Mysterious Mansion, 424 River Road, Gatlinburg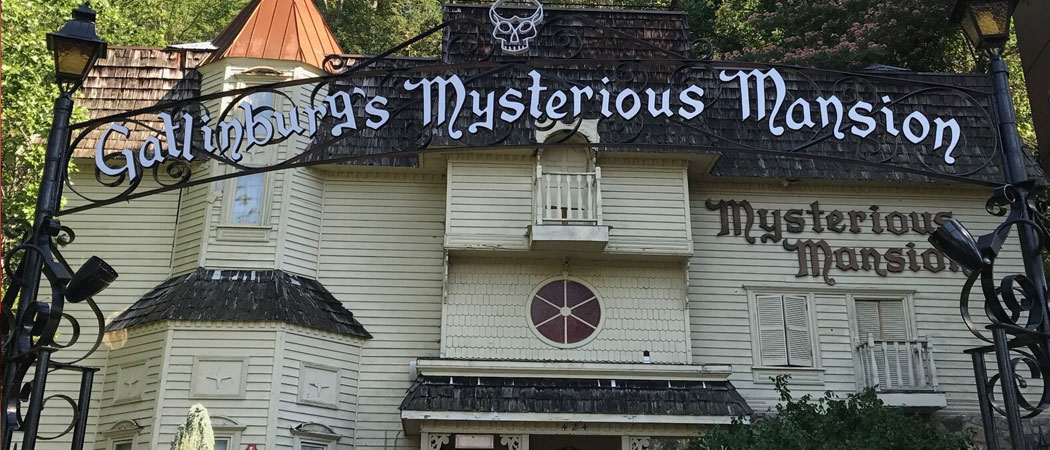 Don't go alone. Though close to downtown, this turn-of-the century mansion is off the beaten path. This year is "Wonderland Unhinged" and it promises to be scarier than ever. Open every Friday,Saturday and Sunday from dusk until 11 or midnight, you're on your own with others as you stumble through and encounter all kinds of mayhem and madness. Known as Gatlinburg's "Oldest and Scariest Haunted House," they promise authentic (it's decorated like an old creepy Victorian house of horrors), chilling and thrilling good fun. Not for the squeamish or the little ones. Their website alone is frightening!
Ghost & Haunt Tours, 404 Historic Nature Trail (Light #8), Smoky Mountain Resort, Gatlinburg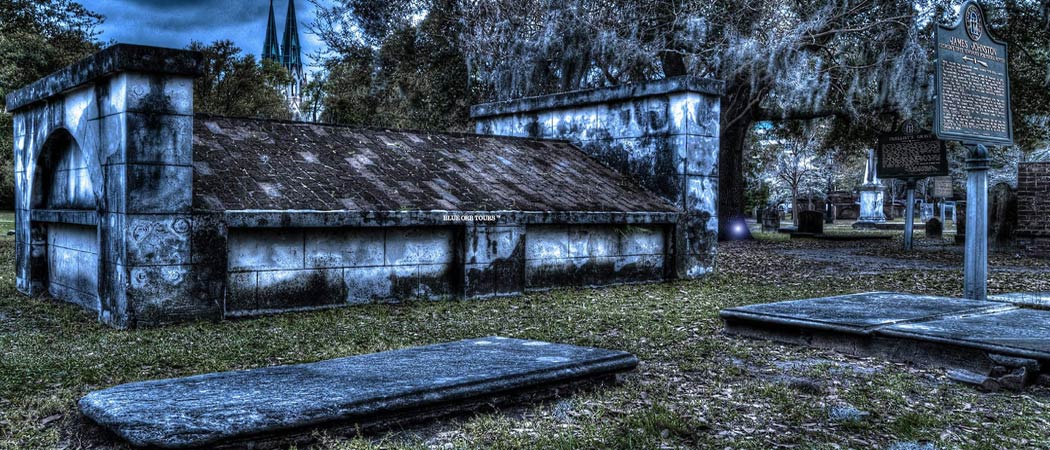 Take a walk with ghosts in what's touted as being Gatlinburg's best ghost tour and winning Trip Advisor's Certificate of Excellence, this is for those who love history and love the paranormal. A guide gives you the lowdown on some grisly goings-on in Gatlinburg's past with some of the scariest past inhabitants of the Great Smoky Mountains. Visit their website to buy tickets and for more info here.
Trick or Treat Kick Off Karnival, 88 River Road, Downtown Gatlinburg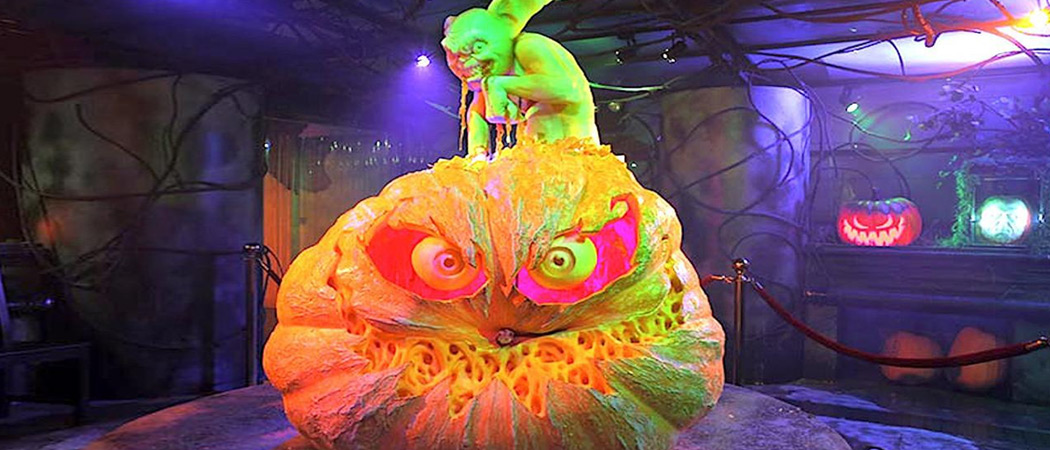 Every year on October 31, there's family fun from 1 to 5 p.m. beginning at Ripley's Aquarium of the Smokies Plaza. Food vendors are set up and the Gatlinburg Police and Fire Department are on hand to make sure the Halloween event goes on without a hitch. There's contests, costumes and candy.
The Captured, A Live Escape Experience, 112 Regan Drive, Gatlinburg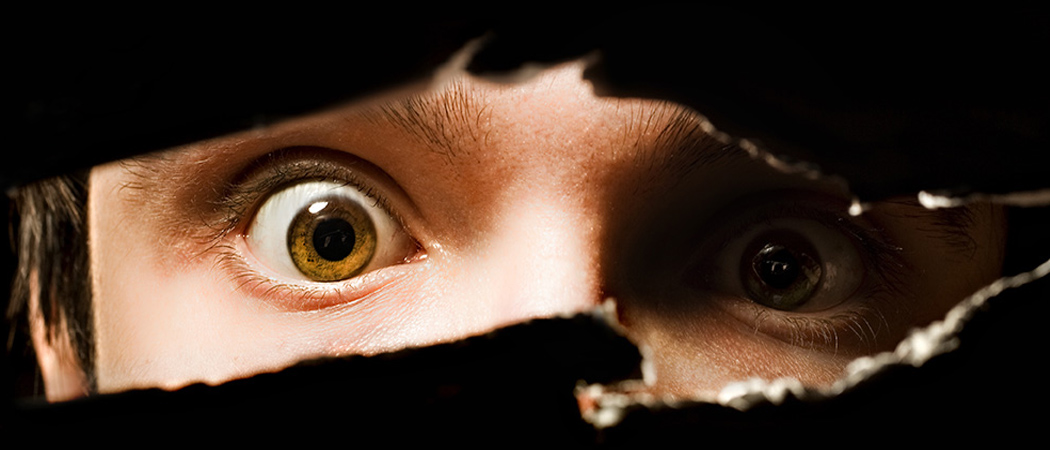 This is a 5-star rated interactive game experience that has been touted as "awesome," "unbeatable," "mind-blowing," and "scary." What could be better for Halloween? Test your skills and try to find your way out of a locked room with others using your wits and trying to solve puzzles to do so. The legend of the Craft family is that during a brutal winter the family ran out of food. You can guess what happened and you have to get out before you're the main course! There's Chapter 1 – The Cellar and then Chapter 2, Scarlett's Room. It's a 4 out of 5 on the difficulty scale, so be sure and brush up on your Macgyver skills before you go. It's located right below the Space Needle in Gatlinburg-you have to do this-it's spooktacular. Now through Halloween. Visit the website here.
Halloween Spooktacular Event, 170 Community Drive, Pigeon Forge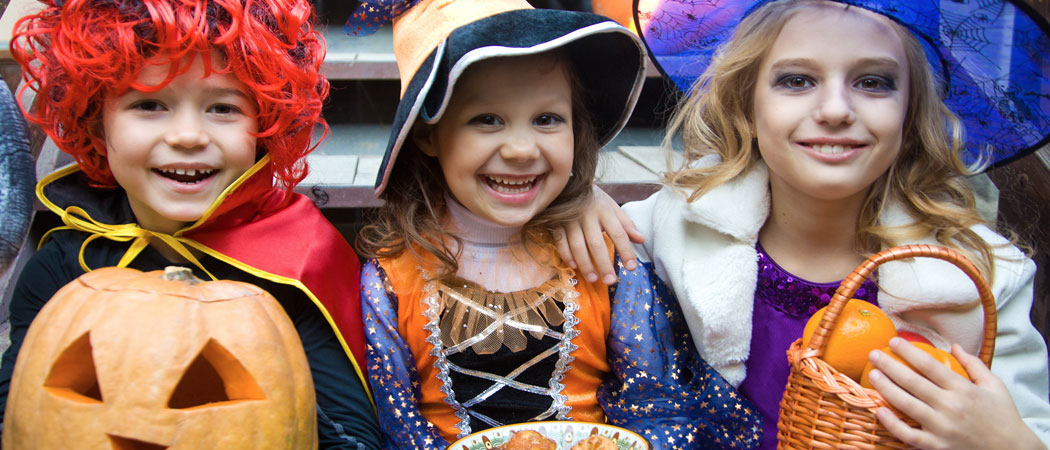 On the Monday before Halloween, October 29, take the little ones to the Pigeon Forge Community Center. The event is free and the center provides a safe environment for your little goblins to gather up plenty of candy. Visit the community center website for more information.
Outbreak Dread The Undead, Hollywood Wax Museum, 106 Showplace Blvd., Pigeon Forge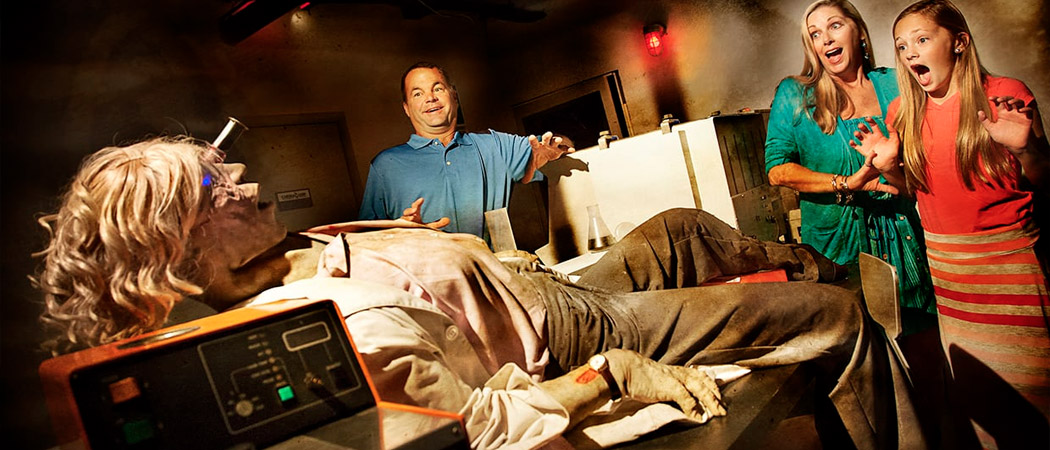 Some scarily good zombie, apocalyptic fun here! There's been an outbreak and you and your friends and/or family are out to save the world from an evil corporate giant responsible for the zombie mess. To make this Halloween show even better, many of the items the museum gathered to make this outbreak zombie show REAL, are rusty light fixtures and such that came from a haunted 100-year old business in St. Louis. Gruesome and ghoulish at its finest! Click here for tickets.
Great Pumpkin LumiNights, Dollywood, 2825 DreamMore Way, Pigeon Forge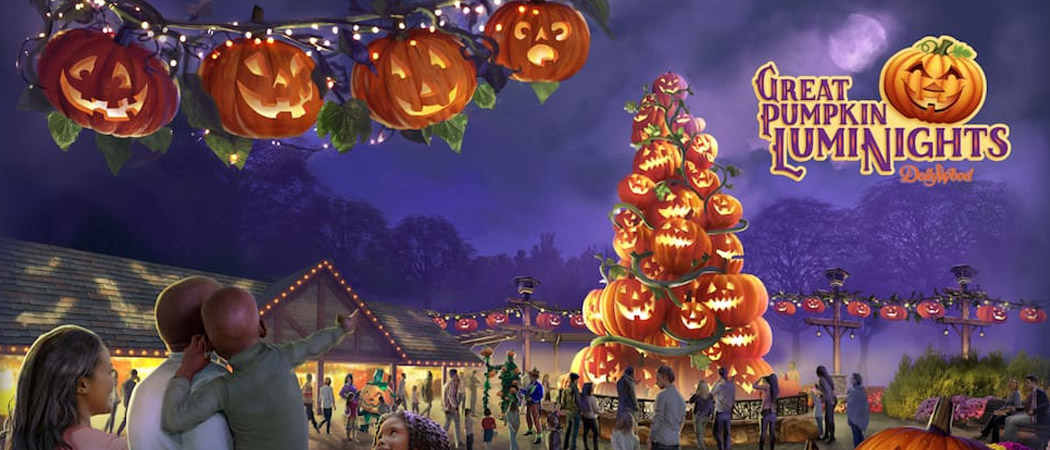 Perfect Halloween family fun! There's thousands of Halloween lights and festivals through November 3, 2018, as well as pumpkin-themed food to eat. The kids will love to get their face painted in glow paint, watch master pumpkin carvers and get some candy while strolling around this fantastical Halloween extravaganza. For more info, visit Dollywood's website.
Kyker Farms Corn Maze After Dark Zombie Blasterz and The Trail, 938 Alder Branch Road, Sevierville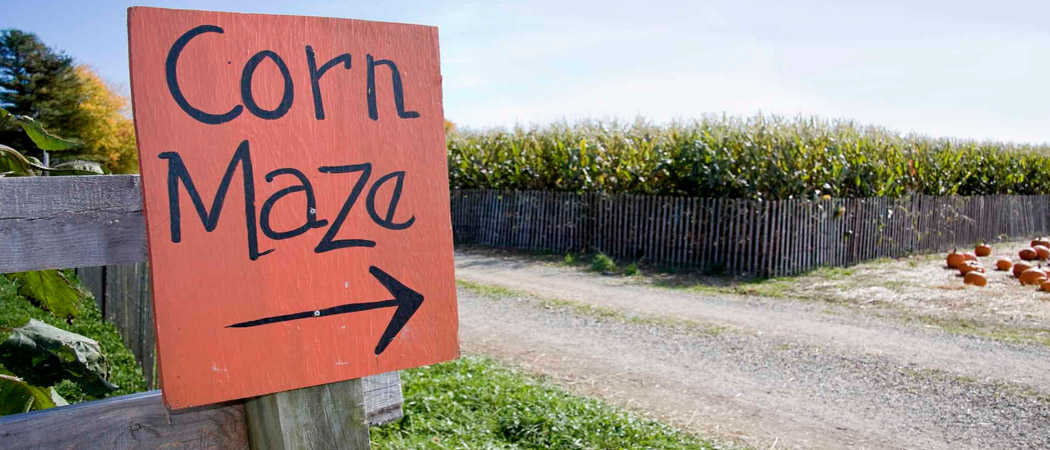 Yep, it's as scary and fun as it sounds. From October 6 through the 27, 2018 every Friday and Saturday night from 8-10 p.m., you go choose an interactive paintball ride with zombies or go down a corn maze trail where there's "creatures of the corn" lurking. You can do one of both. Visit their website to buy tickets and get info.
Wonderworks Halloween in Pigeon Forge, 100 Music Road, Pigeon Forge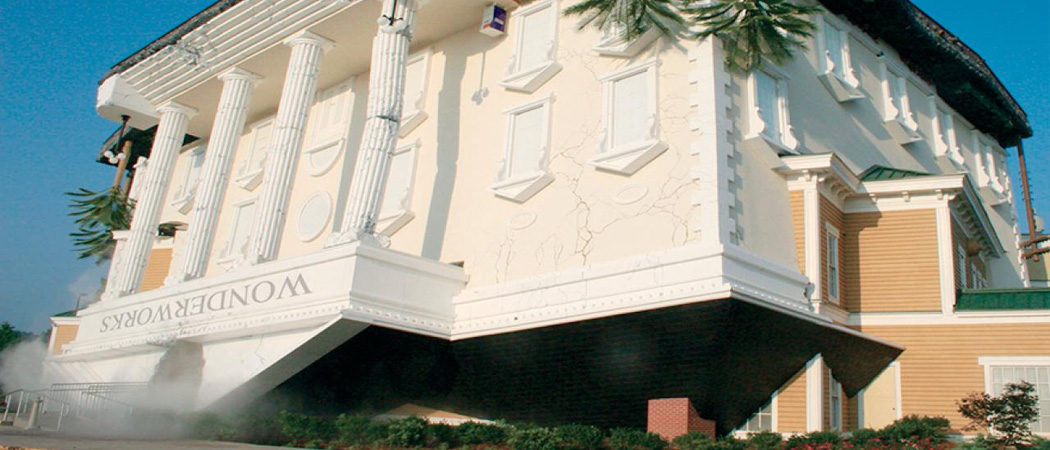 The interactive amusement park has a special Halloween treat for children through Halloween with storytelling, contests, fun experience and raffles. There's also costume contests, karaoke and Halloween-themed eats. For info visit their website here.
Hike some Halloween trails with Cemeteries Around, The Great Smoky Mountains National Park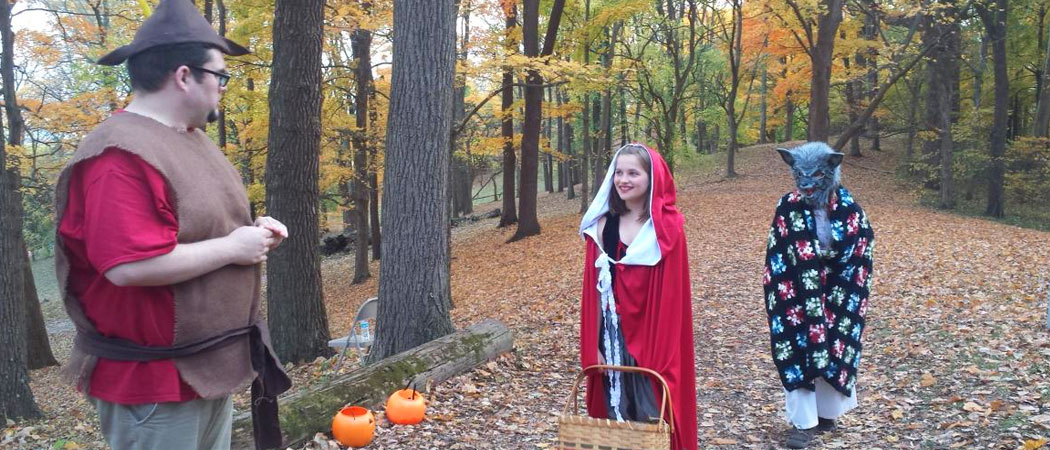 There's plenty of history (and ghosts) in them' thar hills. At least, according to legend and the locals. For a map of the the cemeteries you can hike to, visit the National Park Planner website for the Great Smoky Mountains National Park Cemeteries.
If you'd prefer to spend Halloween night in, you'll need the perfect luxury cabin. Come to think of it, many horror movies are set in a cabin the woods. Sounds like a perfect Halloween-movies, a fire and popcorn. Book your cabin through Condo-World in Gatlinburg or Pigeon Forge today!