The Best Activities for Kids in Pigeon Forge
There's a reason why so many families flock to Pigeon Forge and the Great Smoky Mountains every year. Not only is the scenery stunning, but the things to do in Pigeon Forge with kids is limitless! Pigeon Forge attractions for kids could be a list of about 100, but we've whittled it down to a list of five you and your children don't want to miss when you visit.
Dollywood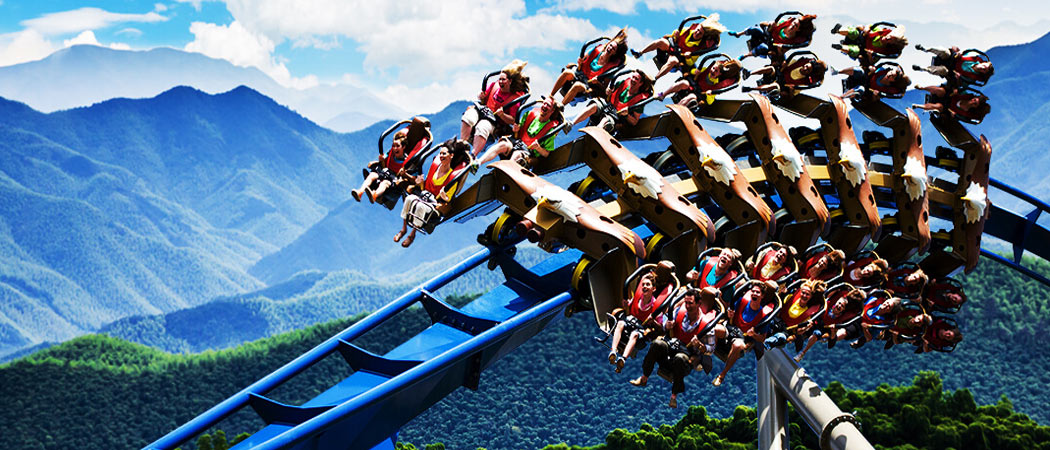 Moms and dads will love taking their children to the famous Dollywood in Pigeon Forge. It is one of the most popular Pigeon Forge kids' activities and the rides, shows and great restaurants and shops will have the whole family enjoying plenty of vacation fun. In addition, it's educational – you and your little ones will learn about the Appalachian history and the local arts and artisans. The park is divided into ten different themed areas and it's open from early spring until after Christmas. Check out what a day at Dollywood is really like!
Hollywood Wax Museum Entertainment Center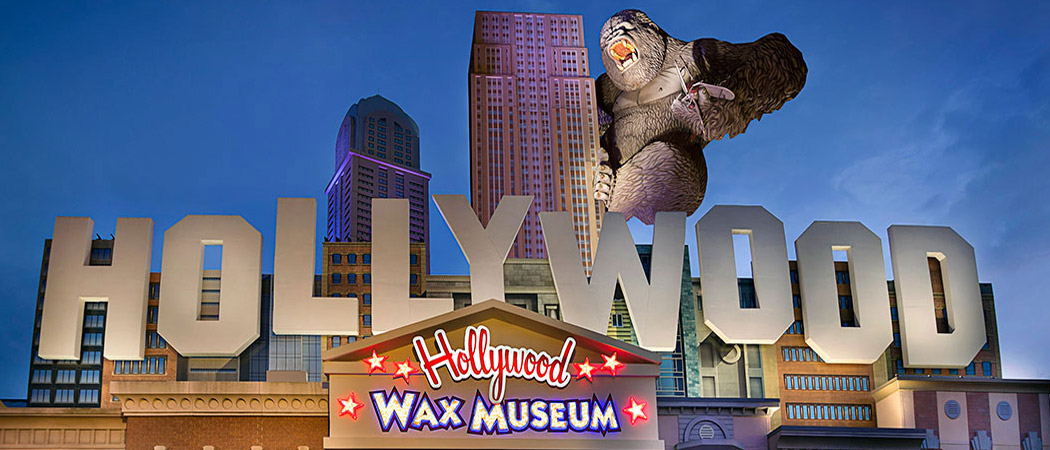 What little princess doesn't want to rescue a princess? At the Hollywood Wax Museum, visit Hannah's Maze of Mirrors to do just that, with lots of twists and turns in the mirror maze. You and the kids will love the Castle of Chaos where you don 3D goggles, arm yourself with laser blasters and sit in moving seats to rid the castle of werewolves and robots! Kids don't want to sit still? Don't worry, the Castle of Chaos has up to 400 movements per second. For tweens and teens, Outbreak is designed for you and your young adult to make your way through a hall of zombies (and other scary adventures) to save the planet. Finally, gather up the family and snap some photos of you and some Hollywood "stars." The two-story museum is the largest Hollywood Wax Museum in the United States and your kids can snap selfies of themselves and celebrities to post on Instagram! Visit the Hollywood Wax Museum's website for more information.
Wonderworks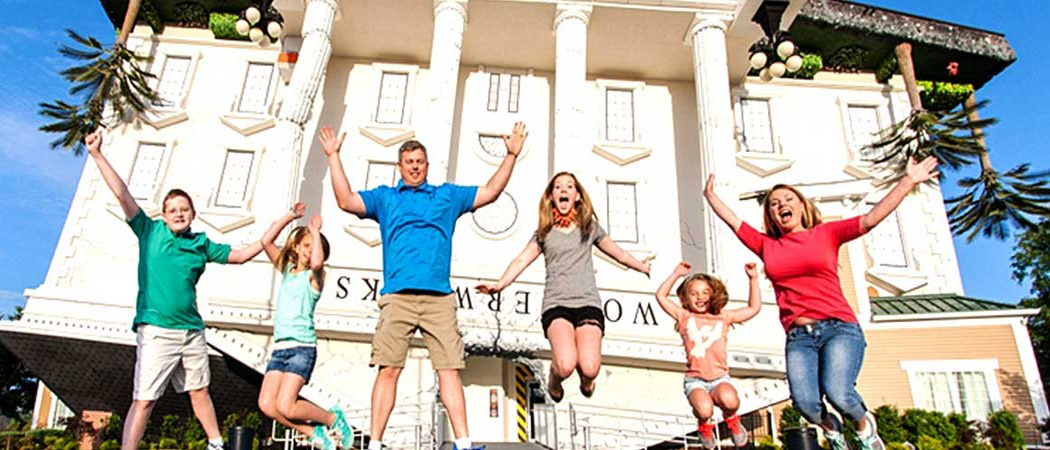 Your kids will love the Wonderworks Indoor Amusement Park. There's over 35,000 square feet of non-stop action, combining education and fun with unique activities. The Wonder Zones are areas where the ceiling is under your feet and the grounds are above your head! There are six different zones that will have you and your children's imagination soaring and if that's not enough, you can climb through three stories of glow-in-the-dark obstacles including a ropes challenge and a laser tag arena. If you have a merlin or merlin-ette, you'll want to check out "The Wonders of Magic" show with magician Terry Evanswood. Touted as the best magic show in Tennessee, Evanswood has been compared to David Copperfied and Siegfried & Roy in terms of both magic and entertainment. Visit the Wonderworks website for more information.
Ripley's Aquarium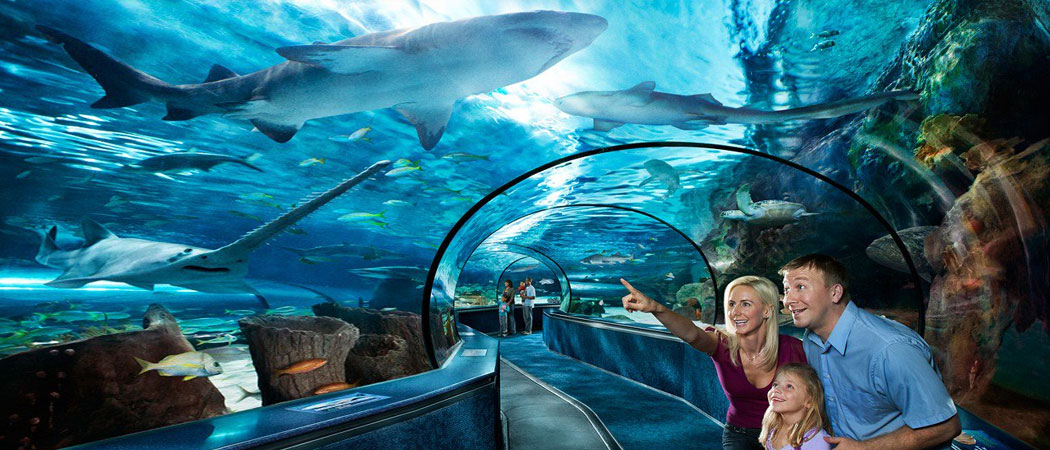 This not-to-be-missed Pigeon Forge kid's activity will take you an entire day to marvel at creatures of the deep. There's a Tropical Rain Forest, Ocean Realm, Coral Reef and Shark Lagoon to name a few. Kids love the Penguin Playhouse and the Discovery Center will let children learn about and touch certain marine life such as horseshoe crabs. Shallow lagoons house ray bays and kids can reach out and touch their smooth backs while guides educate you and your family about these mysterious creatures. There's even an experience where you can get in the water with a stingray! If you don't want to get wet, but you want to view sea creatures up close and personal, be sure and visit the Shark Lagoon where you'll travel on a 340-foot long glidepath in an underwater tunnel. The aquarium should be at the top of your list for things to do in Pigeon Forge with kids! Head over to the Ripley's Aquarium in Gatlinburg.
Crave Golf Club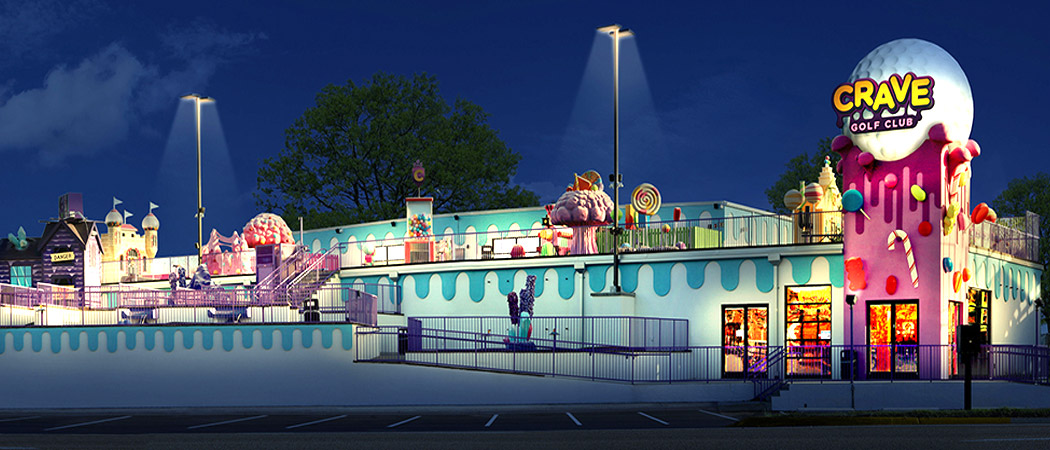 Golf anyone? One of Pigeon Forge's newest attractions is Crave Golf Club. There are 36 candy-themed golf holes, indoor, outdoor and rooftop, plus a game spinner at every hole where you or your child spin the disk. If you land on a certain amount of candies or ice cream icons, you'll win a prize! After golf, visit the mini bowling alley that is structured for the little ones-smaller and faster-with all kinds of cool and colorful lighting effects. Be sure and stop by the sweet shop and milkshake bar where you can buy candy by the pound and make your own signature milkshake. Housed under 18,000 square feet, it's easy to see why you and your family will crave this "sweet" adventure. Visit the Crave Golf Club website for more information.
Pigeon Forge Cabin Rentals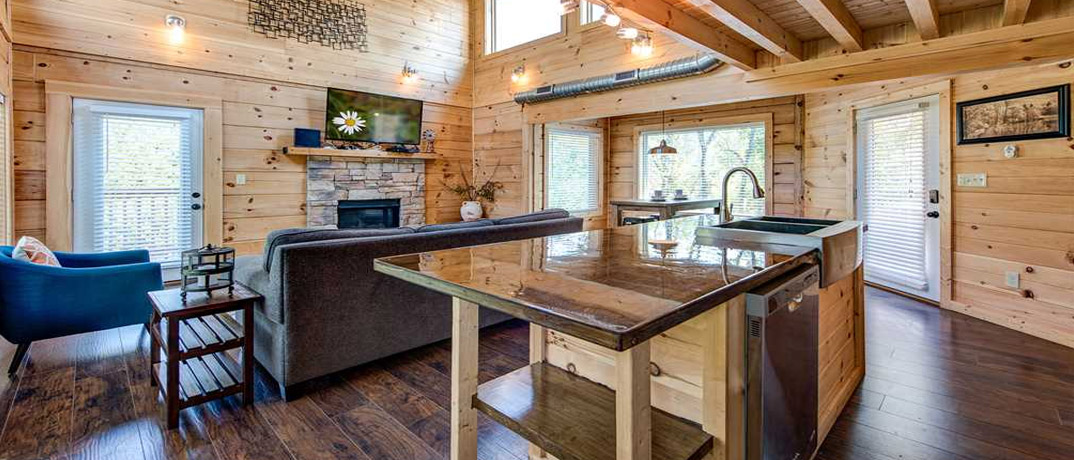 After hitting all of the things to do in Pigeon Forge with kids, crash at one of the best Pigeon Forge cabin rentals in the mountains. Condo-World offers cabins that has the most beautiful views of the Smokies and can fit families of all sizes. Book your stay today!