Universal Orlando's Islands of Adventure plays host to the unreal, colorful section of Toon Lagoon, the perfect playland for the kiddos. Family-friendly fun is the theme in Toon Lagoon, where your favorite cartoon characters come to life to splash and play all day on the oodles of rides and games and within the shops and restaurants. You may even spot Popeye and his friends roaming the grounds waiting to give a high-five and to pose for a pic.
Come along for the ride into Toon Lagoon Universal!
Rides & Attractions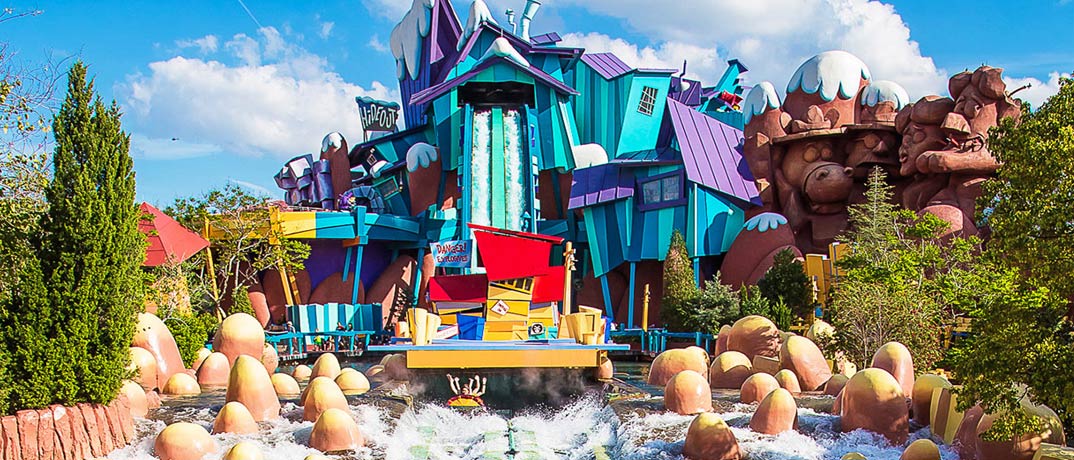 Dudley Do-Right's Ripsaw Falls
This Toon Lagoon ride is a combination coaster-water flume, but all centered on classic cartoons, like Snidely Whiplash, Nell Fenwick and Dudley Do-Right, who's called on for the rescue. Just as the plot line, your flume log will travel through twists and turns past fun visuals that were trademarks of the animated series. Be prepared to get wet, with the grand finale 75-foot drop that goes under the water level for the biggest splash!
Popeye & Bluto's Bilge-Rat Barges
Popeye and Bluto never quite saw eye to eye, and now you'll be in the middle of the foes' latest tangle while aboard an 18-foot octopus and it involves lots of water. While en route to help Popeye save his girl, Olive Oyl, you'll race through raging rapids past cartoon scenes that are both funny and fearful, like the huge cephalopod with 10-foot tentacles. Never fear, you'll exit the ride with wet clothes.
Dining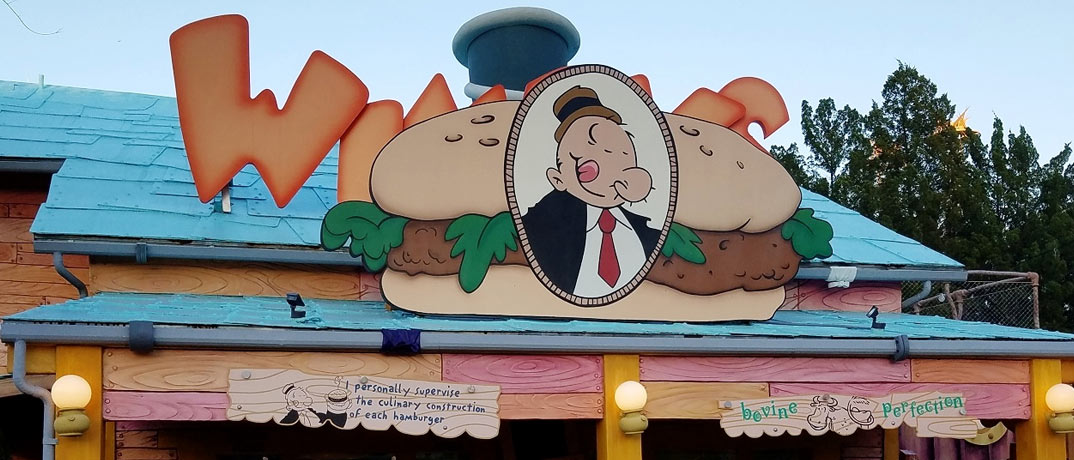 Blondie's
Dagwood ate up his piled-high deli sandwiches, and Blondie's serves them up, bite by bite, by the hundreds, along with made-to-order subs, footlong hot dogs and more that you can put your hands on. Dagwood Bumstead, the central character in the comic strip Blondie, welcomes you to Blondie's during park hours.
Cathy's Ice Cream
If you're hankering for a sweet treat, stop by Cathy's Ice Cream for a scoop … or two. Also on the ice cream menu, of course, are sundaes, shakes and more frozen desserts. You'll enjoy this celebration of Cathy, a comic strip created by Cathy Guisewite from 1976 until 2010. Cathy's is open from 11 a.m. until two hours before the park closes.
Wimpy's
Popeye's good pal, Wimpy, appreciated a good hamburger, and you'll love each burger created at this casual eatery. Also served are munchies like cheeseburgers, chicken fingers, chicken wraps, chili dogs and fries (not exactly the healthy spinach Popeye prefers). Hours are 11 a.m. to 5 p.m.
Entertainment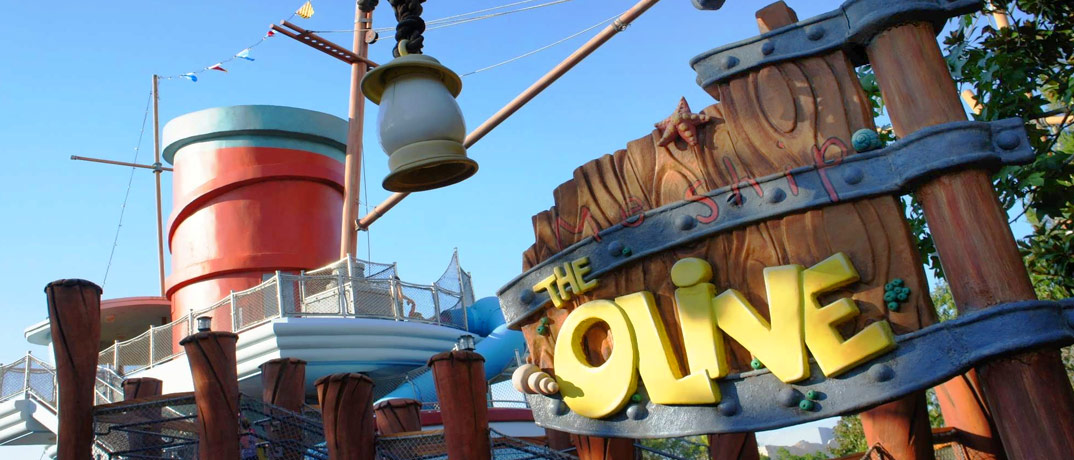 Toon Lagoon Games
Try your luck at Toon Lagoon's collection of carnival-style games and prizes fit for the entire family, like Whack-a-Mole, High Striker, Top Glow, Hot Shot, Bank-a-Ball and more. And you'll love the plush prizes you could win if your game skills make the cut.
Classic Comic Book Characters
Ever want to come face-to-face with some of your favorite classic comic characters? You may just have your chance, with varying appearances from Toon Lagoon characters throughout the park, including Betty Boop, Popeye the Sailor Man and his sweetheart, Olive Oyl.
Me Ship The Olive
Popey's colorful ship, The Olive, has been transformed into a three-level play area for the kiddos, from bow to stern. Climb through, up and down passageways, slides and nets and interact with horns, a piano and water cannons. 
Shops & Stores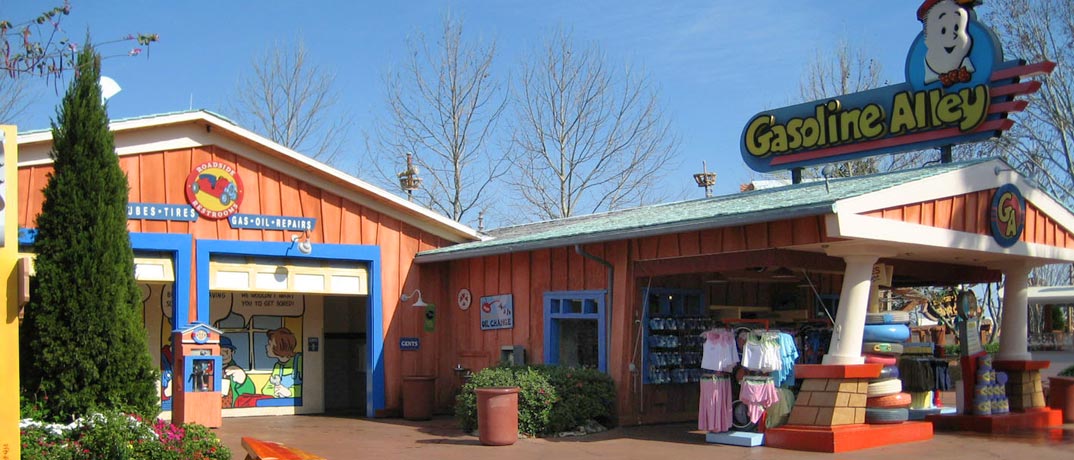 Betty Boop Store
This shrine to Betty Boop, America's cartoon sweetheart, sells collectibles, jewelry, toys, gifts and apparel. Your shopping experience will only be accentuated by Betty Boop's singing in the background and girly, dainty surroundings, including a gorgeous chandelier, hearts and oodles of pink, that resemble Betty's dressing room.
Toon Extra
Read all about it in this shop that's stocked with the world's most popular cartoon and comic strip character icons, like Broom-Hilda, Cathy, Beetle Bailey, Popeye, and Hagar the Horrible, printed on toys, mugs, apparel, souvenirs and more.
Gasoline Alley
You'll find everything you need and want at this pit stop that carries all the essentials for a Florida vacation, such as beach towels, sandals, flip flops, beach bags, sunglasses, T-shirts, hats, sunscreen and more.
Wossamotta-U
This unique gift shop is unlike your typical college gift shop, with souvenirs, gifts and apparel that celebrate the classic comics' ode to education, like Bullwinkle's Moose Institute of Toe-Dancing, Calvin's School of Supermarket Technology with Rocky and more.
Adjacent Amusements
When you've had your fill of these characters in Toon Lagoon, walk westward next door within Universal's Islands of Adventure to conquer the thrilling challenges at Skull Island: Reign of Kong. Or, to the east is Marvel Super Hero Island, one of the most popular areas of the park, featuring thrilling attractions, dining and shopping options. Get ready to come face to face with legendary Marvel comic book heroes, such as Spider-Man, Captain America, Cyclops, Wolverine, Storm and Rogue, along with villains like Dr. Doom and The Green Goblin.
Rentals Near Islands of Adventure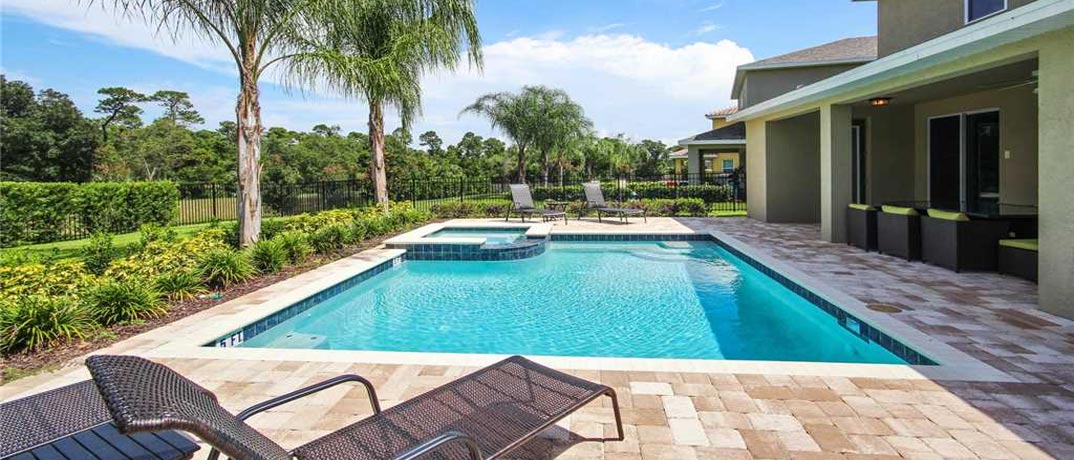 And, if you're on the hunt for a place to stay in Orlando near Universal Studios, Condo-World has you covered, with luxury condo rentals that feature can't-miss amenities, like outdoor pools, fully equipped kitchens, on-site restaurants and more. Search now through our comprehensive inventory of properties throughout Orlando.