Just because it's a rainy day, doesn't mean there's nothing left to do in Myrtle Beach! Bring your game indoors at the Myrtle Beach Pinball Museum, where you don't have to go far to travel back in time. The museum is located at 607 27th Ave. North in Myrtle Beach.
Pinball Machines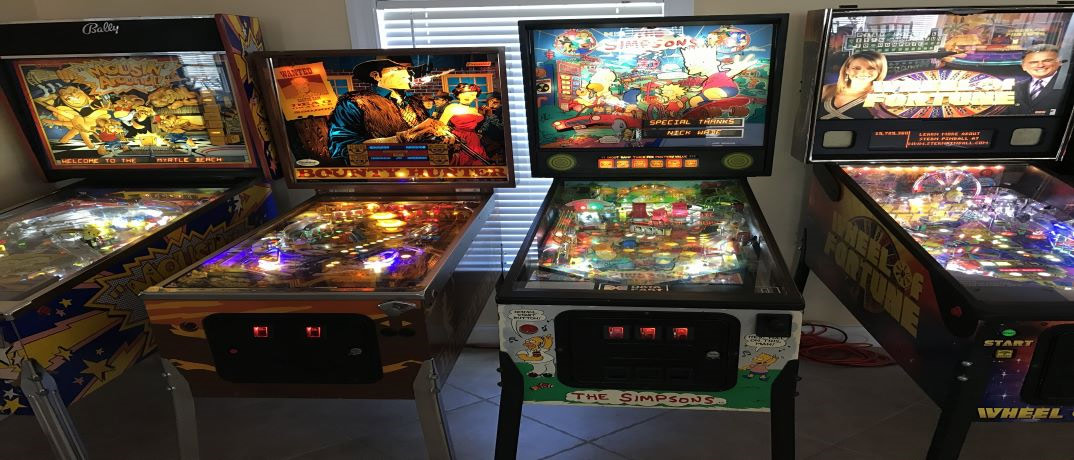 The collection of more than 25 pinball machines from the 1970s, '80s and '90s is ranked as South Carolina's largest, and after one visit to the Myrtle Beach Pinball Museum, you'll discover it's so much more. Now open to the public, the unique attraction originally began privately with a group of folks who bonded with their love of vintage pinball machines. One owner, Jerry, started it all by buying a pinball machine for his real estate office. One became two, which triggered three … and, three years later, the rest is history!
Today, the mission of the Myrtle Beach Pinball Museum is to share this American pop culture art form across generations to not only look and admire, but to actually play on all of the working machines! "We want to inspire, preserve and promote this national treasure of pure American engineering," say the owners. The Myrtle Beach Pinball Museum operates on an all-volunteer staff.
The entire family will have a blast to the past during this nostalgic playdate. Teach the kids some good, old-fashioned fun beyond video games! While the pinball machine lineup is subject to change and rotate, you can expect a couple dozen of treasured games ranging from a curious mix of classics to brand new, such as:
Bounty Hunter (1985)
Capt. Fantastic and The Brown Dirt Cowboy (1976)
Corvette (1994)
Domino's Spectacular Pinball Adventure (2016)
Eight Ball Deluxe (1981)
Embryon (1981)
Flash (1979)
Ghostbusters (2016)
High Speed (1986)
Indiana Jones (2008)
Jurassic Park: The Lost World (1997)
KISS (2015)
Monopoly (2001)
Mousin' Around! (1989)
Munsters (2019)
Old Chicago (1976)
Pirates of the Caribbean (2006)
Rescue 911 (1994)
Road Kings (1986)
Sharp Shooter II (1983)
The Simpsons (1990)
Sorcerer (1985)
Sponge Bob Soccer Shot (2008)
Star Trek (2013)
Star Wars (2017)
Swords of Fury (1988)
Wheel of Fortune (2007)
Wizard of Oz (2013)
World Cup Soccer (1994)
Hours & Admission Prices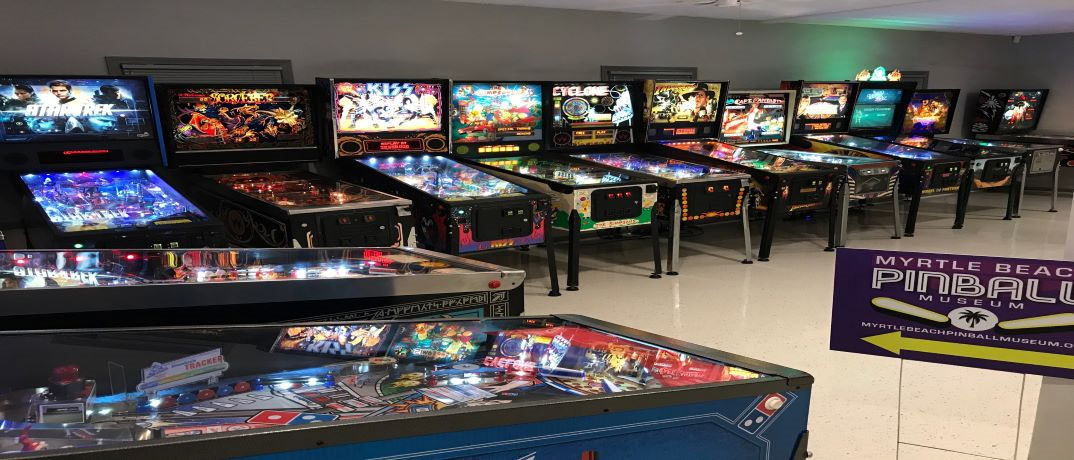 Pricing
Admission is $12 per hour, with all games set on free play, so no quarters or tokens are needed.
Get $2 off admission for those in the military, first responders, locals and AAA with proof of ID.
Purchase your ticket here!
Hours
The Myrtle Beach Pinball Museum hours may vary by season.
Thursdays: 3pm-7pm
Fridays: 3pm to 8pm
Saturdays: 1pm to 8pm
Sundays: 1pm to 7pm
They are closed Mondays, Tuesdays and Wednesdays.
Where to Stay
And to turn this playdate into an extended stay, check into these Condo-World resorts located nearby:
Carolinian Beach Resort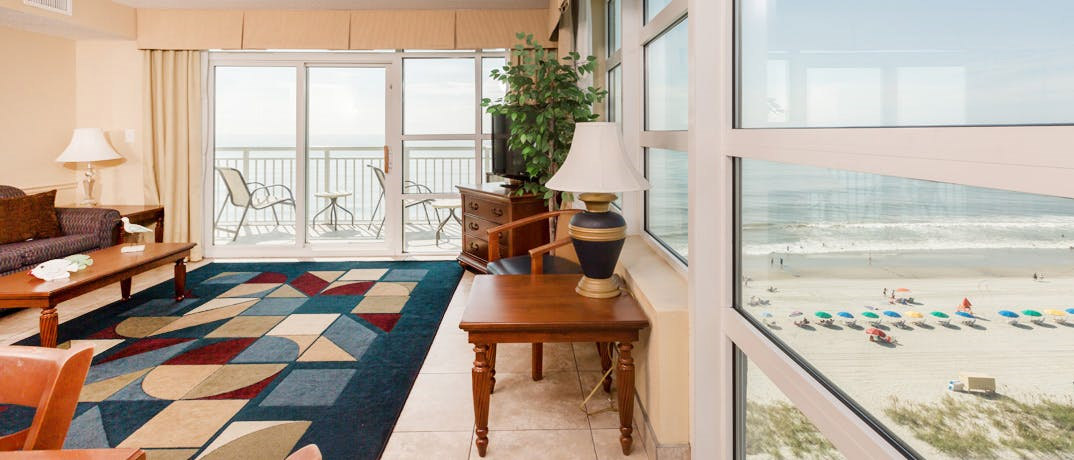 This oceanfront resort offers luxe accommodations from standard rooms to three-bedroom condos decked out in high-end interiors, including granite countertops, full kitchens, washer and dryer, private balconies, flat screens and fine furnishings – all laid out with lots of space! Start each day with the Carolinian's complimentary breakfast and continue to enjoy the perks of this property, including the outdoor pool, lazy river, hot tub, kiddie pool, fitness center and, of course, the glorious beachfront.
Patricia Grand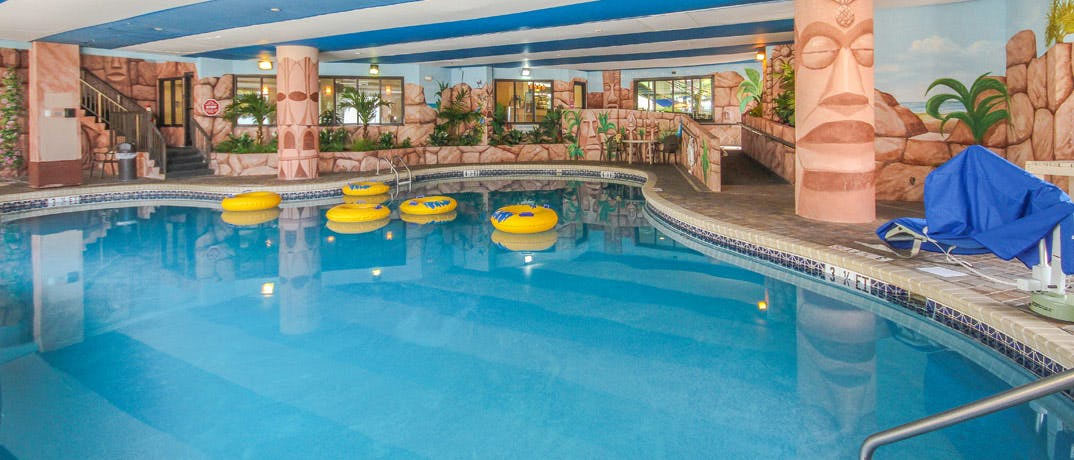 Grand is an understatement when it comes to this beautiful resort. Located in the heart of Myrtle Beach, Patricia Grand offers one-bedroom efficiencies and suites with blissful ocean views from private balconies, fully equipped kitchens, and exquisite interior design throughout. Onsite amenities include the heated oceanfront pool with seasonal pool bar, large indoor pool and hot tub, kiddie pool, indoor lazy river gift shop, coffee bar, fitness center and the Grand Central Station Restaurant and Lounge, serving breakfast, lunch and dinner. Ask about their pet-friendly reservation options!