This Topgolf Myrtle Beach venue has over 70 climate-controlled hitting bays and is fun for all skill levels. Players can hit unlimited, micro-chipped golf balls during each rental at Topgolf. The golf balls track each shot for accuracy and distance to help you keep score. Choose from the signature Topgolf game, Top Scramble, Quick 9, Top Chip, Top Shot, Top Score, Top Pressure, Top Drive and Top Contender.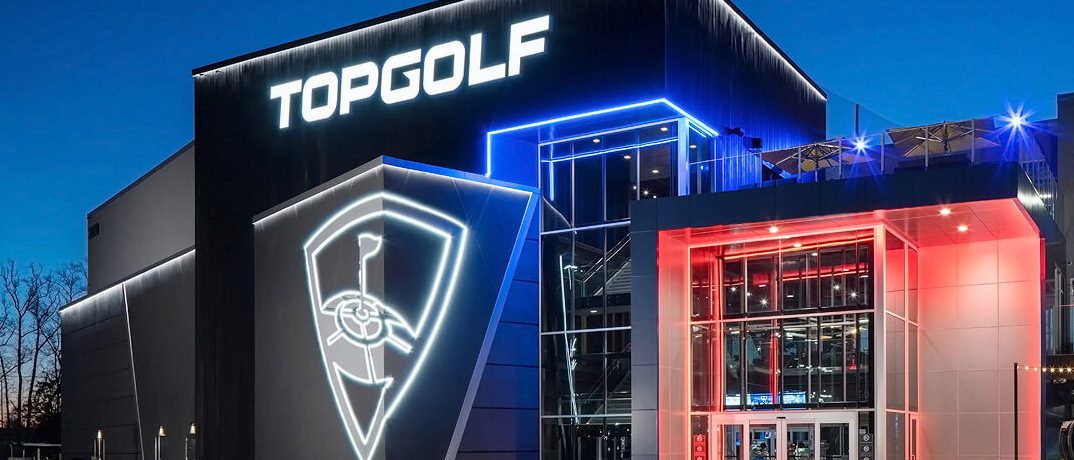 Topgolf Hours & Location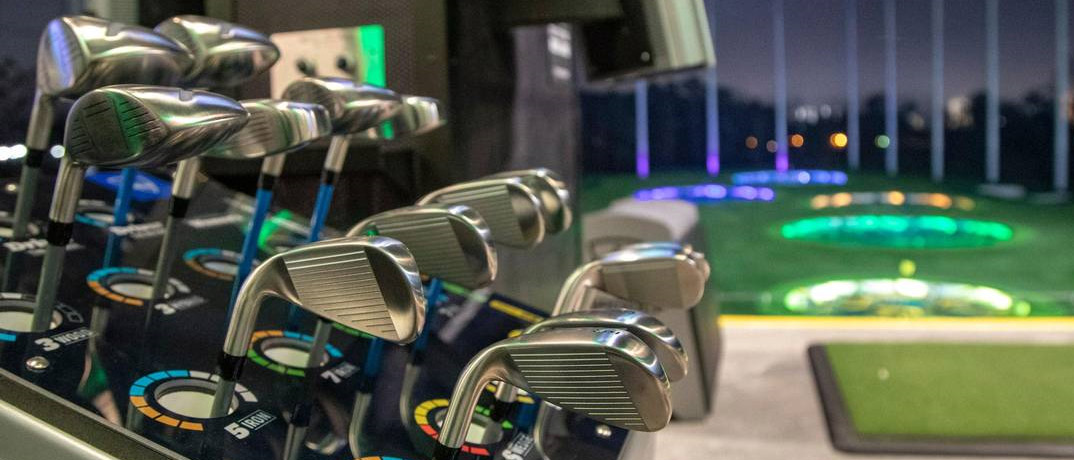 Location
Topgolf in Myrtle Beach is located near Broadway at the Beach on the corner of Robert Grissom Parkway and 29th Avenue North. The address is 2850 Robert Grissom Parkway in Myrtle Beach.
Hours
Sunday – Thursday: 9AM to Midnight
Friday – Saturday: 9AM to 2AM
Topgolf Prices and Packages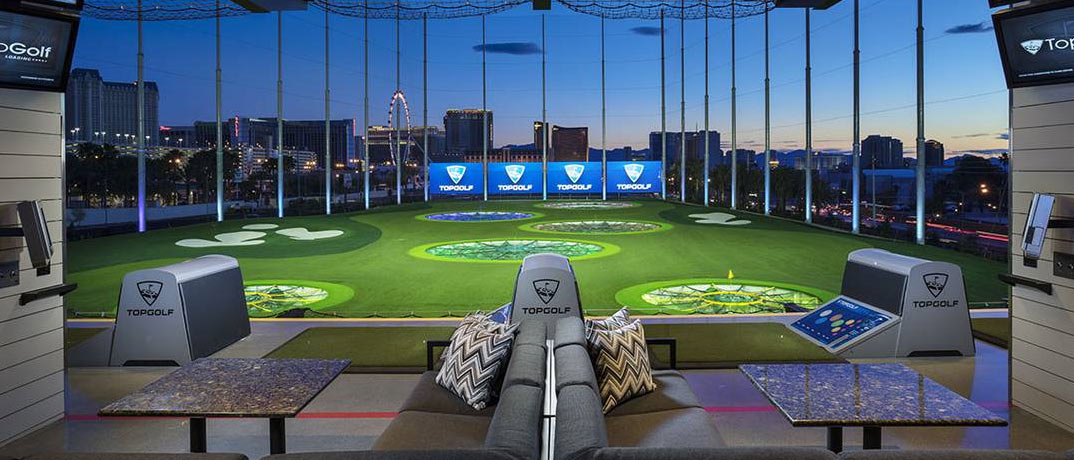 Each bay can accommodate up to 6 players and if you make reservations you can skip the line and get added to the top of the bay list for the time you selected. Reservation fees vary by the time of day you play.
From opening until noon it's only $25 per bay, per hour.
From noon to 5PM the price is $35 per bay, per hour
From 5PM to closing it is $45 per bay, per hour and you'll have to pay the $5 membership fee in order to keep score for the people in your group.
On average, one person can play five or six games in an hour and six people can play one game in about an hour or two.
Topgolf has a Fantasy Football Draft package for small groups, College Night, Bay Shares, Teacher Mondays and Half-Price Tuesdays. You can reserve multiple bays if necessary and if you're having a large group of 13 or more players.
VIP Packages
Topgolf offers an all-inclusive package that starts at $44 per guest. VIP reservation packages are also available and they include immediate bay assignment with VIP accommodations and check-in, two hours of Topgolf game play, bottled water, a jumbo pretzel board and dessert cookies.
Lessons
Whether you're a novice or experienced golfer, you can also take individual lessons at Topgolf for $89 for an adults and $59 per child. There are group lessons available for up to 6 people for $149 per group or you can join a class that has up to 12 people and only pay $29 per guest.
Topgolf League
Topgolf Myrtle Beach also has leagues for 2 people teams, which are $35 a week, and 4-6 person teams, which are $70 a week.
Topgolf Food and Drinks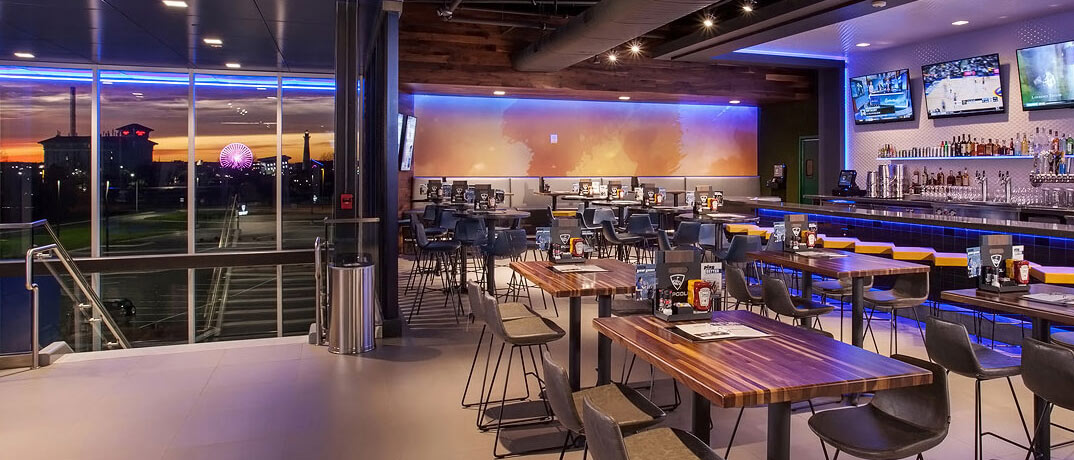 You don't need game play reserved to enjoy the full-service restaurant and bar at Topgolf in Myrtle Beach. They offer a full menu that's open daily for breakfast, lunch, dinner or a late snack. Enjoy seasonal selections, drinks, appetizers, flatbreads, burgers, sandwiches, sliders, salads and desserts. Topgolf also has a kid's menu and brunch is now served on Saturday and Sundays as well.
Topgolf Entertainment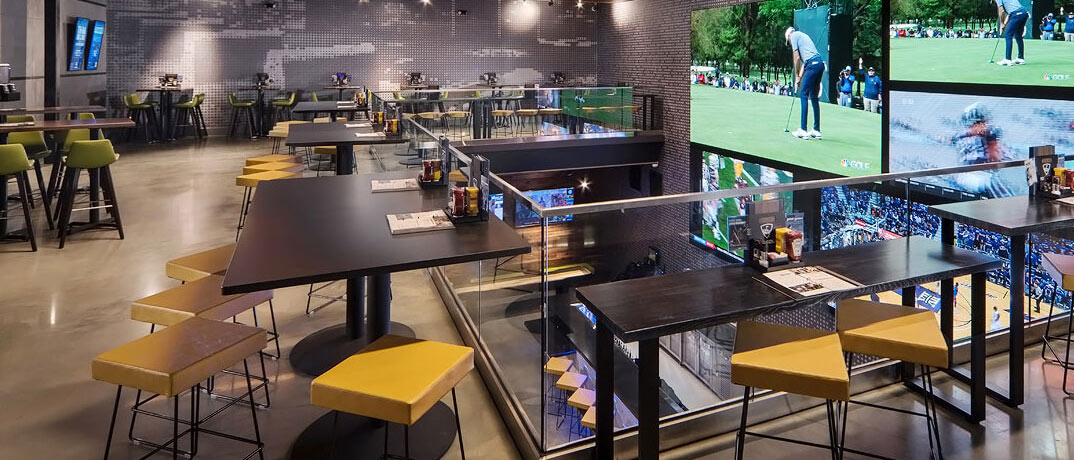 On the rooftop terrace, there is a fire pit and you can also enjoy free WiFi and over 200 TVs at this Topgolf location in Myrtle Beach. This is the perfect place for meetings, fun outings with friends, parties and events! You can rent out the signature room, the conference room, the lower level lounge, the rooftop terrace or the entire venue.
Myrtle Beach Resorts
Caribbean Resort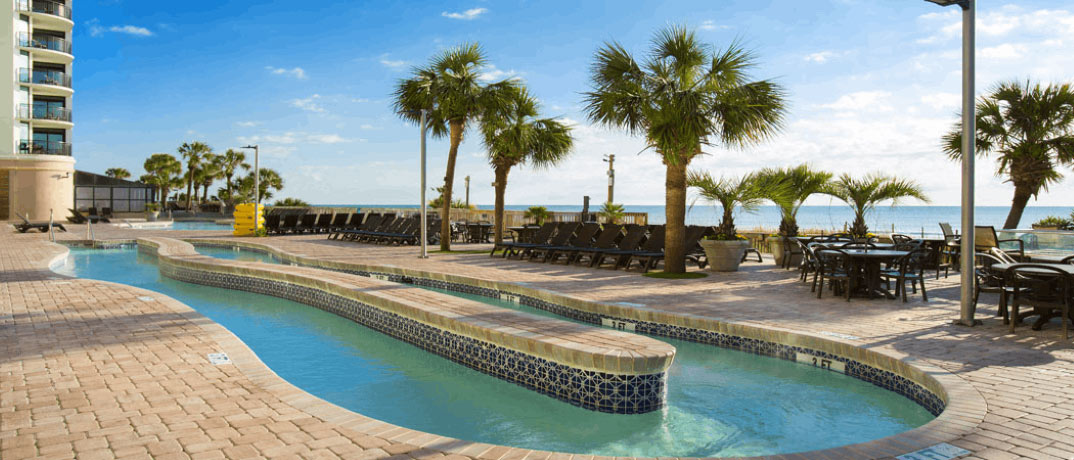 If you're looking for something close by to Topgolf Myrtle Beach, book your reservation at the Caribbean Resort. Located on 30th Ave N, this resort is also near the Boardwalk and Broadway at the Beach. Book 1 to 4 bedroom condos with beautiful oceanfront views for your next trip to the beach!
The Breakers Resort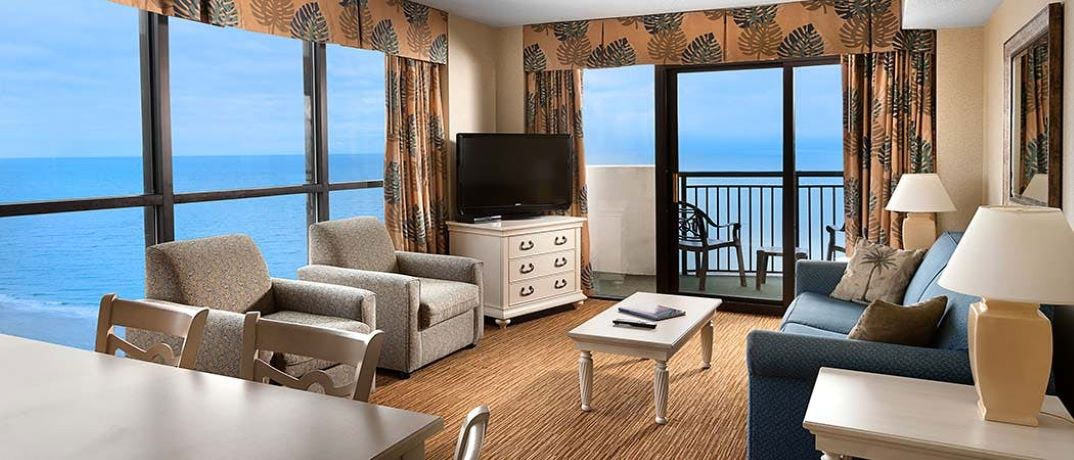 Also near Topgolf Myrtle Beach, The Breakers Resort has many accommodations to choose from and a variety of amenities. With 5 new waterslides and the a 214 ft lazy river, the fun can continue even after you've beat all your friends at Topgolf. Search availability for the perfect condo for you!