Take flight with your family at Woody Woodpecker's KidZone
Your kids will go nutty over Woody Woodpecker's KidZone, a fun, family-friendly section of Universal Studios Orlando that celebrates the classic, high-flying Walter Lantz cartoon character.
The Universal Orlando KidZone bursts from a colorful cul-de-sac in between Hollywood and Springfield: Home of The Simpsons and features most of the park's child-themed attractions, live shows and playgrounds. Here's a quick tour of Woody Woodpecker's KidZone that we mapped out for you, so you can plan ahead before you land here in Orlando.
KidZone Shows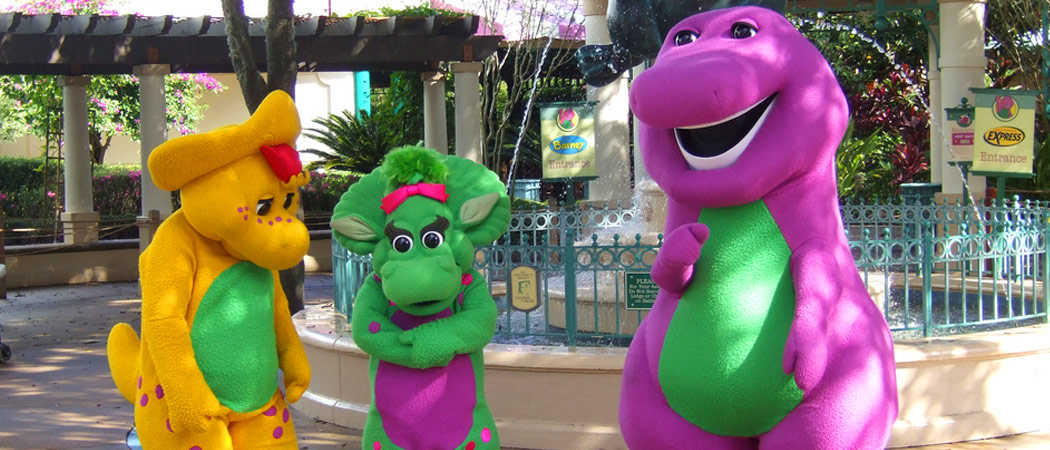 A Day in the Park with Barney puts the classic purple dinosaur and his friends on center stage to lead sing-alongs for a preschooler audience that will love this live show. Before and after shows, your kids can give Barney a hug and take a photo during meet and greets or be entertained in the in interactive play area.
In Animal Actors on Location, Universal Studios Orlando KidZone showcases animal performers they've rescued from local shelters for this heartwarming show. After the best training and care, these talented animals will wow you throughout this unique show. Be sure to arrive early at the amphitheater for a better view of all the action.
Rides & Attractions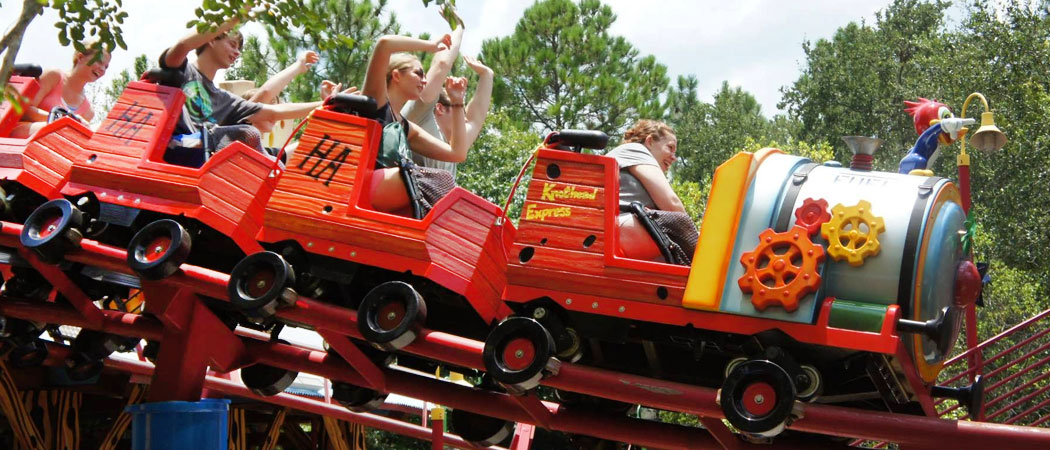 The kids will love monkeying around in KidZone's Curious George Goes to Town playground that's a combination water play area and hands-on interactive ball arena. Be prepared to get wet and have loads of fun as you reload the foam ball guns and pique your kids' curiosity.
Fievel's Playland, named after the main character from the 1986 "An American Tail" movie, is a mouse-sized playground for your little tots who can run, jump and climb over props and play areas.
If your kids are ready for the ride of their lives, hop aboard Woody Woodpecker's Nuthouse Coaster, a tamer, child-friendly roller coaster. The backstory on the coaster is that Woody built the track out of wood from his Nuthouse Factory with only kids in mind: exciting, safe and tame.
Steven Spielberg's hit 1980s classic "E.T." is revived in this sequel to the original. The popular E.T. Adventure attraction – the last of the original attractions at Universal Orlando – takes off where "E.T" left off; your family will board bikes and take off to the Green Planet, helping E.T. save his home.
Eat & Shop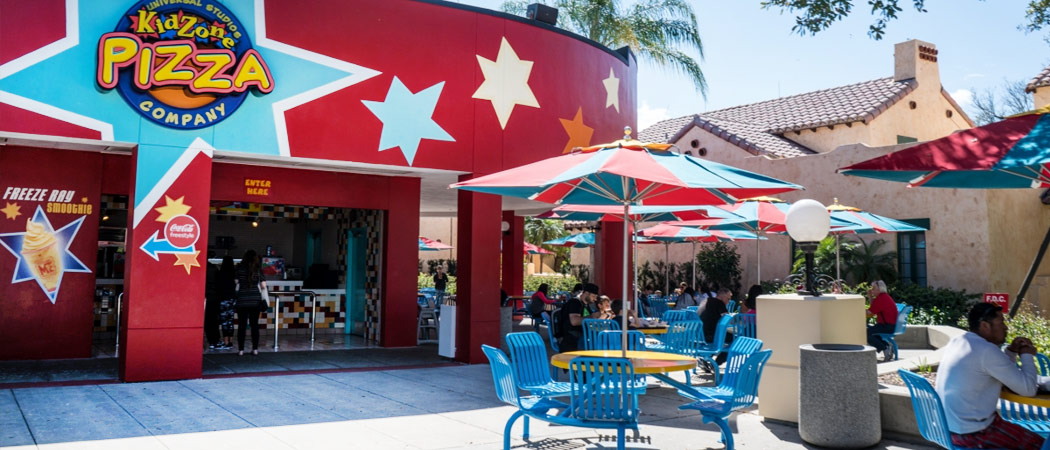 All of this furious playtime will work up the kids' appetite (and yours, too!), so you can stop by KidZone Pizza Company, where they can fill up on a kid-friendly menu of pizza, chicken fingers, fruit cups and more. Choose to sit down for a quick meal at the few tables outside or choose your own shaded spot in the KidZone; The Pizza Company is located at the front of the park, beside KidZone's newest addition, SpongeBob StorePants. This mega shop is a must stop for souvenirs and capturing memories with pics of the unique inventory. Additional shopping locales in the KidZone to nab some goodies to bring home are The Barney Store and E.T.'s Toy Closet & Photo Spot.
Make note: Woody Woodpecker's KidZone at Universal Orlando typically opens at 10 a.m. when the crowd levels inside the park are slow and 9 a.m. during the busy, peak seasons.
Where To Stay
If you're looking to book your stay in sunny Orlando, Florida, Condo-World offers plenty of options in luxury rentals and home rentals for your family, no matter the size of your group. After you're done exploring Universal Orlando or the activities the city has to offer, you'll love returning to one of our properties to relax and unwind, with private pools, hot tubs and more. Book your vacation rental today!