There's a time to wine and a time to dine, and it's all fine, especially on beach time! If you're looking for wine tasting in Panama City Beach, FL, lucky for you, there is no lack of great places to enjoy some vino during your beach vacation – whether it's with your friends enjoying craft beer and margaritas, or with your special someone enjoying sunset at a restaurant with a beach view.
Panama City Beach is home to some of the most excellent cuisine and wine bars bringing wine lovers together from around the globe! Come see what Panama City Beach, Florida has to offer for wine tasting events, wine tasting rooms, and even their very own winery!
An annual event not to be missed is Unwined, a wine tasting in Panama City Beach, Florida. The festival is located at Aaron Bessant Park, one of Panama City Beach's newest and most manicured park situated on more that 70 acres, with a state-of-the-art amphitheater, all within steps from the beach. Unwined is held every March, typically with a kickoff party on Friday night with a Grand Tasting and concert on Saturday. Hosted by Southern Living, the 2019 event was limited to 200 guests.
But, if you're not here during a festival, we recommend these places when you're looking for wine tasting in Panama City Beach.
Finding Fine Wine in Panama City Beach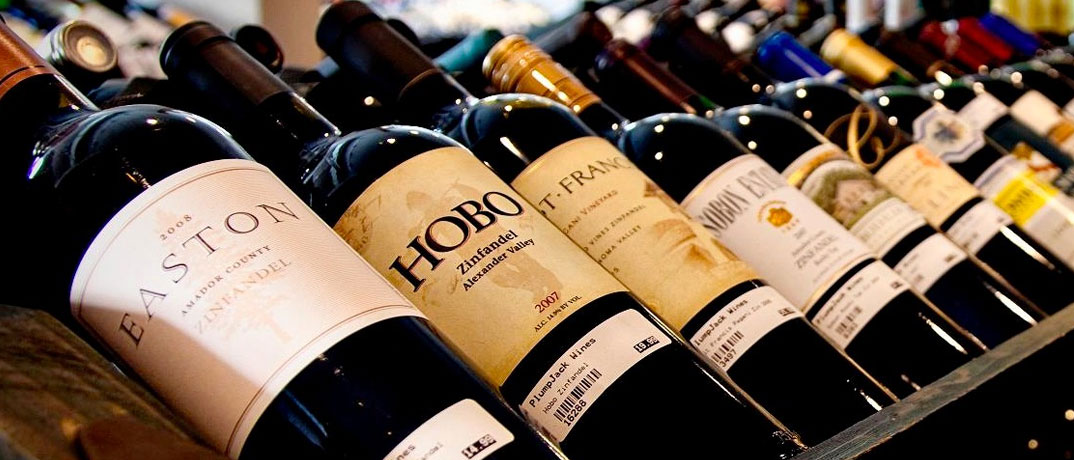 Chan's Wine World
If you're looking to pick up some of the finest wines on the Emerald Coast, Chan's Wine World is the perfect place. Located at Pier Park North and close to the beautiful Emerald Coast beaches, the Panama City Beach Wine World offers a superior selection of craft beers, wines, and liquors and is an institution for wine tasting. It's an informal wine bar also with delectable, inventive American eats alongside a vast selection of vintages. This is the place to wind down and relish that delectable glass of wine with one of the best cheese and charcuterie boards out there! Chan's Wine World boasts a daily wine happy hour from 11 AM to 6 PM, when you can enjoy a 12-ounce carafe of wine for the price of a glass.
Captain Anderson's Restaurant & Waterfront Market
Wine lovers will rejoice at the wine list and cellar at Captain Anderson's Restaurant & Waterfront Market. This must-visit fine dining restaurant was named among America's Top 50 restaurants, recipient of the "Best Seafood Restaurant" award from Southern Living and Wine Spectator's "Award of Excellence," won Florida Trend's Golden Spoon Award for 15 years before being inducted into the Restaurant Hall of Fame in 2005. Nothing complements a fine meal better than a great drink, and the selections offered best demonstrate the diverseness of region and winemaker, yet the excellence of their endeavors may be enjoyed with a wide variety of foods and tastes.
Wine Knot Tapas
Wine… Dine… and Dance! Wine knot!? This favorite is a unique experience in casual dining if you're looking for great wines combined with traditional tapas and a modern ambiance. This is a great place to relax during your beach vacation with tasty tapas and great wine while watching people dancing at the dance school or outside under a fan by the grape vines. The staff is stellar, and the wine selection is wonderful.
The Terrace Restaurant
If you're looking for a dining experience like none-other while in search of the best wine in Panama City Beach, don't miss out on this family-owned and operated restaurant that opened in 1990. Genuine Greek chefs welcome you to savor fresh, local seafood or a tender, juicy steak paired with your choice of varietal from their award-winning wine list. This restaurant will definitely create a memorable experience while wine tasting in Panama City Beach, FL.
Firefly
Bubbles? Imported? Domestic? Red? White? Bottle? Glass? Whatever wine you're looking for in Panama City Beach, Firefly's wine list will likely tame your taste buds. This award-winning restaurant offers a unique dining experience while boasting an extensive wine list sold by the bottle or by the glass. For a special wine tasting experience, The Firefly Wine Lockers offer you the privilege of choosing fine wines from a distinguished wine list and storing them in your own private space.
Panama City Beach Wineries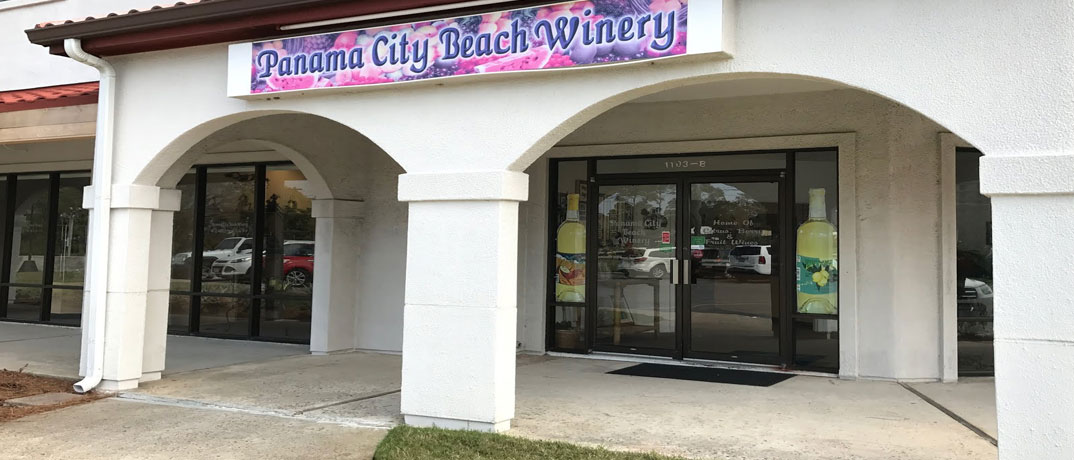 If you're looking for a local Panama City Beach winery while vacationing along the Emerald Coast, we've got you covered!
Panama City Beach Winery
The Panama City Beach Winery offers Florida wines made from 100% real fruit without additional sugars or added flavors. Visitors can enjoy daily complimentary wine tastings Monday-Saturday, 10AM-5PM, and Sunday 12PM-5PM. No reservation is required for the complimentary wine tastings, but the winery recommends contacting them for large groups or for private, after-hours tastings. Located at 8730 Thomas Drive, Suite 1103B, Panama City Beach Winery is the only registered citrus winery in the U.S., and has been around for 14 years.
They do not make their wines in the traditional way with grapes, but instead make them with fruit. For example, their blackberry wine has four pounds of blackberry in every bottle. Awards abound here—331 total! Key Lime and Mango wines are two big winners to be sure to try. Also important to note, their wines are classified as Premium Table Wines, which means the alcohol volume must be 10% or greater which means less added sugar like other fruit-based wines with a great variety of naturally dry, sweet and semi-sweet wines to choose. Be sure to check out their gift shop for that unique gift to bring home, from a wiener dog metal cork holder to artwork and slushy mixes. Panama City Beach Winery is open 7 days a week, and only closed on major holidays. Enjoy 100% fruit wines (single fruit), specialty wines, blended fruit wines, sparkling wines, dry wines, and wine smoothie mix (slushes) during a fun tasting day as part of your Panama City Beach vacation.
Chautauqua Vineyards & Winery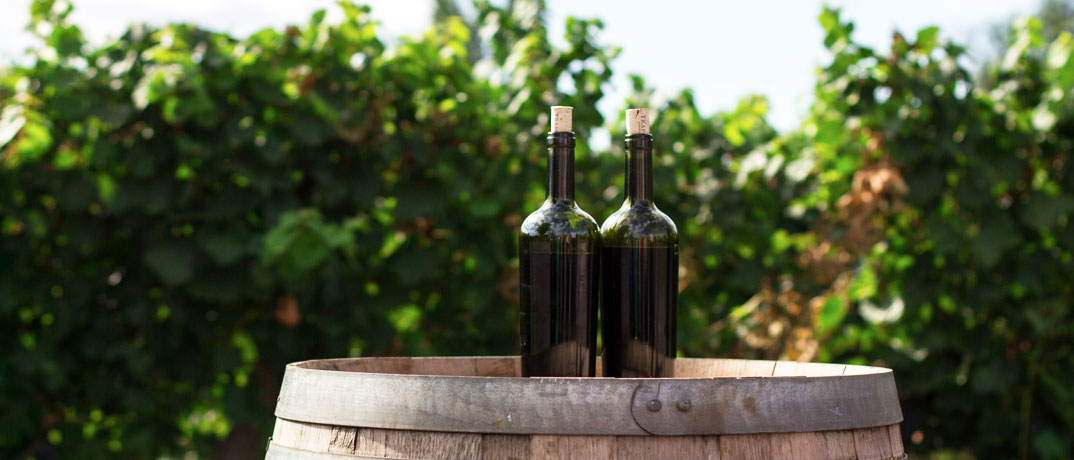 While not located directly in Panama City Beach, Chautauqua Vineyards and Winery is located about an hour northwest of the area, and is an excellent experience for wine lovers looking for a short, day trip to a local winery during their Emerald Coast beach vacation. Free tastings are available from 9AM-4:30PM, and the winery is family-friendly, even offering non-alcoholic options for those under 21. Guests can preview a sample of the vineyards upon arriving at the winery, but the full vineyards are located about 12 miles north, where people are invited to take a stroll and get a hands-on feel, or even pick grapes for free during harvest season.
Wine Cruise
How about taking a wine cruise the next time you want to do wine tasting in Panama City Beach, Florida? Twelve years and counting, Panama City Beach's Wine Dog has been running a wine and beer sunset cruise on the Island Time Catamaran. The cruise includes two hours of relaxation on the pristine turquoise water of the Gulf of Mexico. You purchase the wine or beer and sailing ticket, and they provide the wine glasses and heavy hord'oeuvres. Located at 461 Harrison Ave., Panama City Beach, the Wine Dog also offers a retail selection of wine, craft beer, and premium cigars, along with sidewalk bistro seating for gourmet cheese and charcuterie plates, and a Gastro pub open for lunch and dinner.
Wine Lovers will Love Visiting Panama City Beach
With so many options for wine tasting in PCB, it's the perfect place for wine connoisseurs to sip, savor, and enjoy some fun in the sun. Complete your wine tour with a beautiful and spacious condo in Panama City Beach direct from Condo-World. These two resorts are perfectly located among many of the restaurants and wine bars listed in this post, and of course, offer stunning Gulf-front beach views with the perfect setting to sip on your wine on beach time while admiring the beauty of the Emerald Coast.
Calypso Resort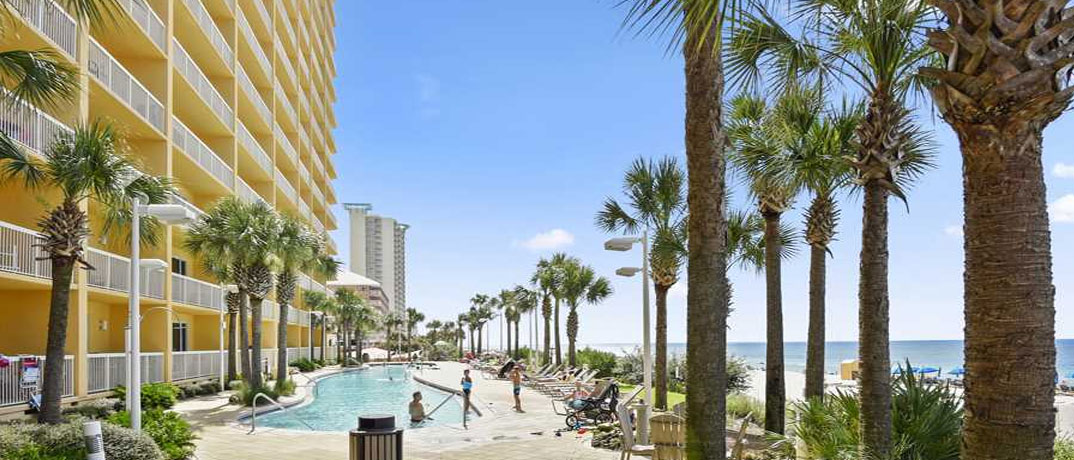 This exclusive, Gulf-front resort, close to many PCB events and entertainment, offers 1, 2, and 3-bedroom condos with captivating views of the Gulf of Mexico's emerald waters and sugar-white sand beaches. After a long day of wine tasting, tunes or tan lines, this private oasis at Calypso Resort in Panama City Beach, FL, is the perfect place to sip on a glass of wine and relax with lush furnishings, a fully-equipped kitchen, spacious private balcony, and some of the Gulf Coast's very best sunsets.
Majestic Beach Resort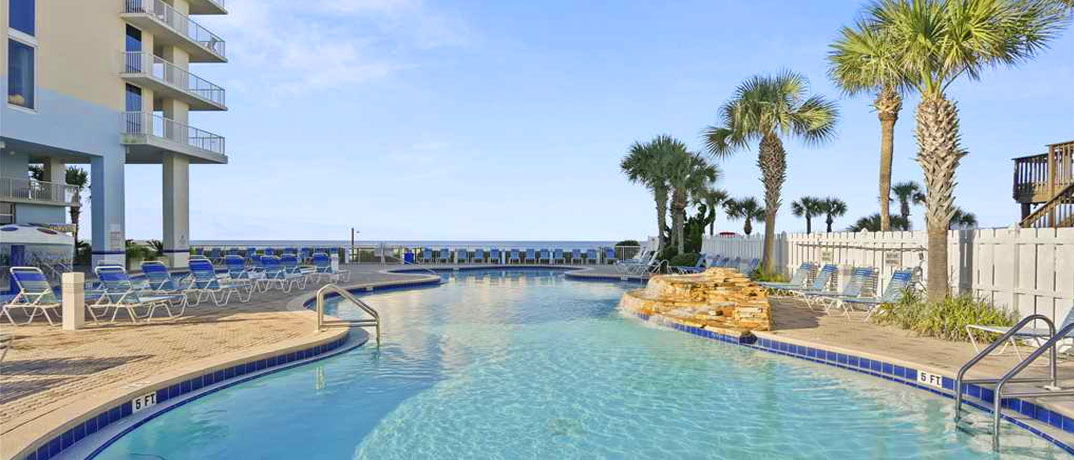 Majestic Beach Resort, an exceptional high-rise, Gulf-front property, offers plenty of stunning views and activities for all. Wine lovers can stay in spacious 1, 2, or 3-bedroom condos complete with fully-equipped kitchens, private balconies, the very best amenities for all guests. Amenities include two outdoor pools, two heated indoor pools, two hot tubs, arcade, tennis courts, onsite movie theater and complimentary movies, state-of-the-art fitness center including sauna and steam rooms with Gulf views, free Wi-Fi, onsite seasonal bar and grill for lunch and dinner, and nearby shopping, golf, fine dining, and wine bars in Panama City Beach.