Even Zac Brown agrees as he has his toes in the water during his beach vacation… "Not a worry in the world, a cold beer in my hand. Life is good today." Beach days pair perfect with a cold beer, so why not find the best bars in Destin to grab a cold one and kick back, relax, and enjoy your Destin beach vacation?
If you're visiting the Emerald Coast for your beach vacation and have a craving for a cold brew, this little slice of paradise has plenty to offer. Destin is home to some of the most excellent restaurants and bars bringing foodies and beer lovers to the area from across the globe.
Breweries in Destin
Searching for the best craft beer after a hot day at the beach? Here is a list of Destin restaurants and bars pouring the best craft beer in Destin.
Destin Brewery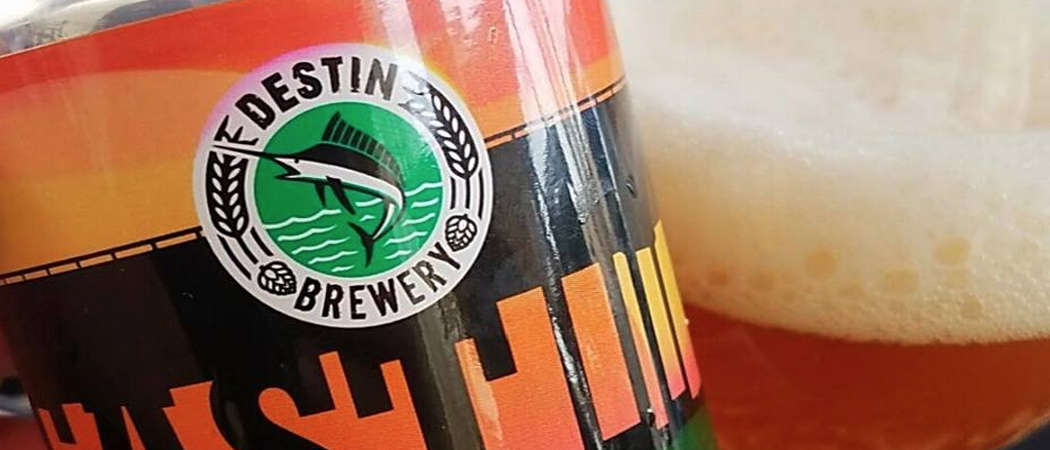 Destin Brewery has combined their love of the Emerald Coast with their passion for craft beer, and brewed it into a line of beers that reflects the style, flavor, and fun of Destin. This brewery, located in the heart of Destin, keeps a core selection of beers, but are always experimenting, testing, tasting, and putting new beers out. Seeking local input, they strive to brew for locals, but know that visitors will love their beers, too. Destin Brewery has a family-friendly tasting room open Thursday-Saturday, and their beer is also carried in select local stores as well as Destin restaurants and bars, to pick up and take to the beach or enjoy with a meal.
McGuire's Irish Pub and McGuire's Craft Brewery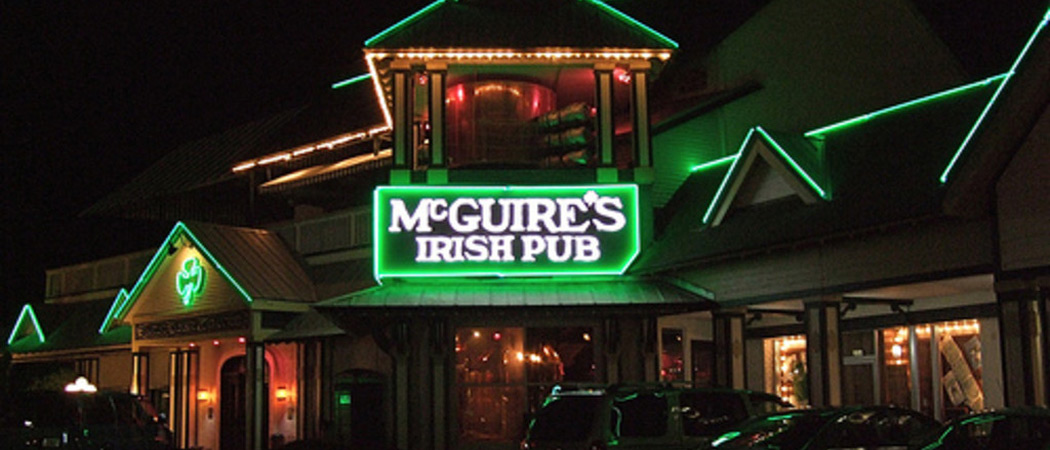 This popular Irish bar in Destin boasts some of the local's and visitor's favorite pub grub, beer brewed on-site, and live music in the area. McGuire's Craft Brewery, the oldest in Florida, opened in 1988. Since then, they have been offering fine Ale's, Porters, and Stouts brewed on-premise in traditional oak and copper brewery. They currently brew five regular beers and a rotating seasonal. The regular line up includes McGuire's Light Ale, McGuire's Irish Red Ale, McGuire's IPA, McGuire's Porter and McGuire's Irish Stout. The seasonal selections include Raspberry Wheat, Belgian Ale, India Pale Ale, Octoberfest, Hefeweizen, Millennium, Christmas Ale, and various Spring and Fall Lagers. Known as one of the best bars in Destin, this is a must-try for any Destin vacation itinerary – not only for the beer, but the great grub as well!
The Craft Bar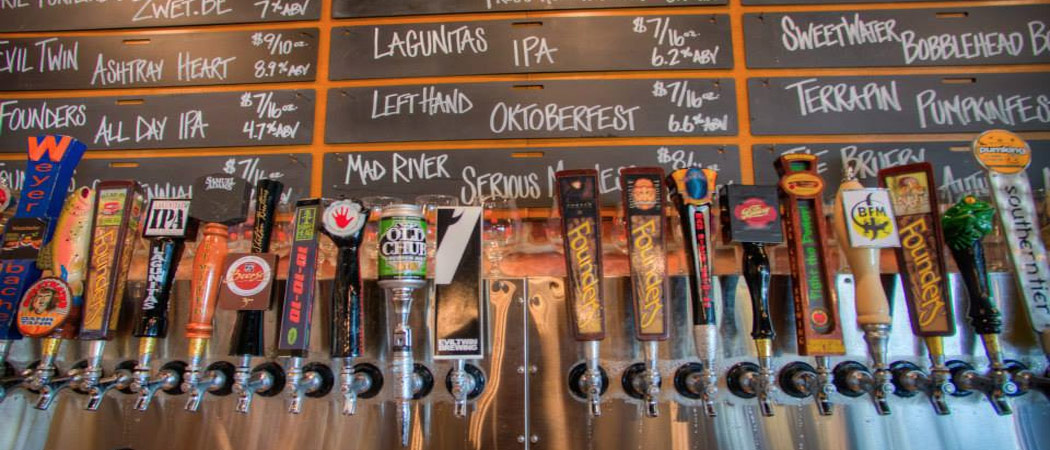 This gastropub is a bar and restaurant that features an array of craft brews, hand-crafted cocktails, and chef-inspired food — all with a focus on local & regional sources. Guests can browse extensive craft beer selections, both on draft and in bottles, and choose from 30 craft beers on tap, each hand-selected to include some of the rarest and most sought after beers in the nation, making The Craft Bar the only place in Northwest Florida to serve many of these specialty brews.
World of Beer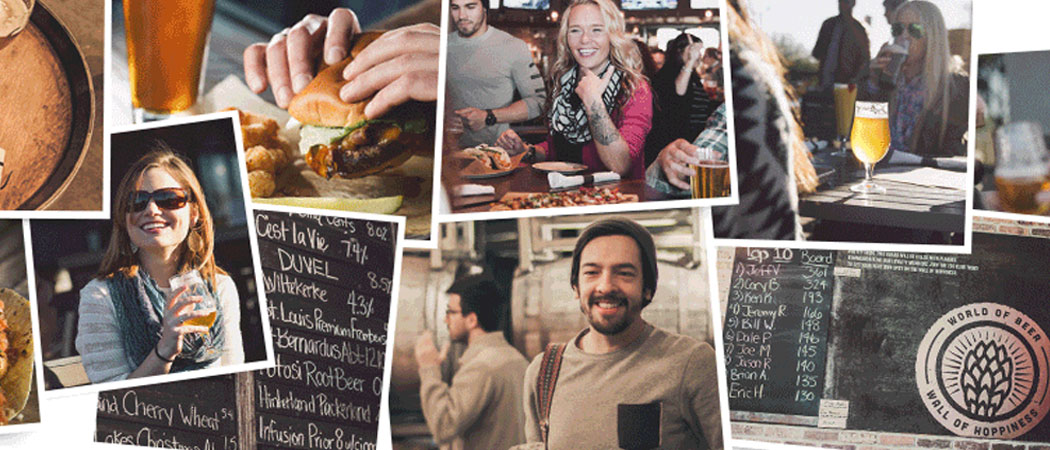 No matter where you're from, it's likely that you've heard of this beloved restaurant with hundreds of beer offerings available – World of Beer. But, we couldn't leave it off our list because it offers one of the largest beer selections in the area with beers from across the globe as well as from our own backyard. Visitors can enjoy great food and regular events like trivia, karaoke, and live music, while they sip their favorite craft beers. Located at Destin Commons, this is a great spot to chill after a hot day on the beach.
Island Wing Company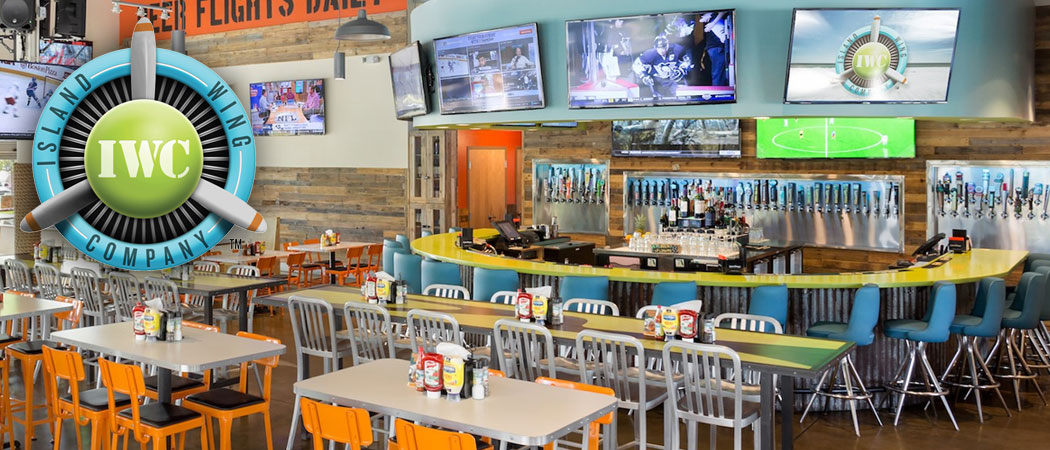 Island Wing Co. Grill & Bar voted "Best Wings" three years running — paired with the numerous craft beers, IWC is calling your name. Come in and enjoy the games, find your favorite craft beer among the whopping 58 selections on tap and enjoy some of the tastiest food you've ever had all while watching your team on the many big screen TVs situated throughout this clean, open atmosphere. A local's favorite, lots and lots of beer choices—come and join in on the fun!
Destin Beer Festivals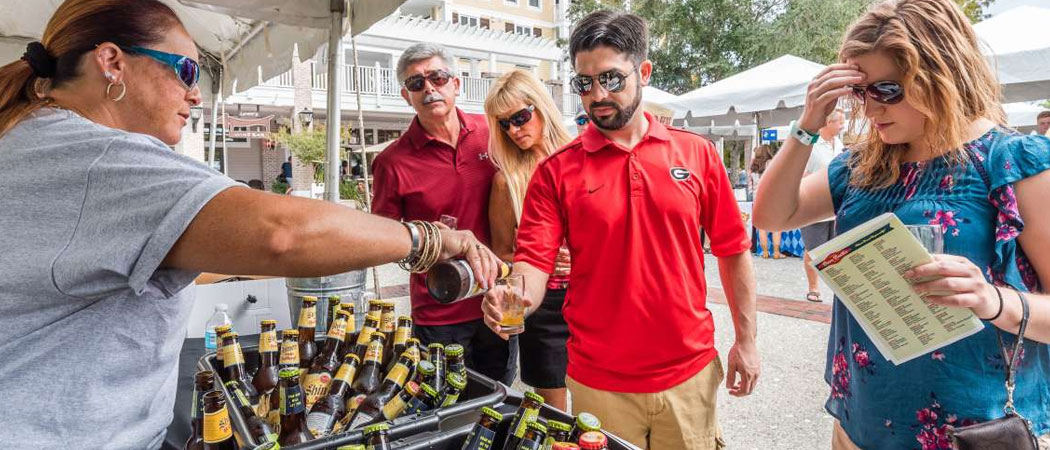 If you're looking to plan your Destin getaway around a festival, the Destin area is the perfect place for a weekend escape planned around a fun festival! For beer lovers searching for the best beer festivals in Destin, don't miss the Baytowne Wharf Beer Festival held annually in The Village of Baytowne Wharf at Sandestin Golf and Beach Resort, and #DestinCrafted, a craft beer, bourbon, and food festival, located at The Henderson Beach Resort.
Just Outside of Destin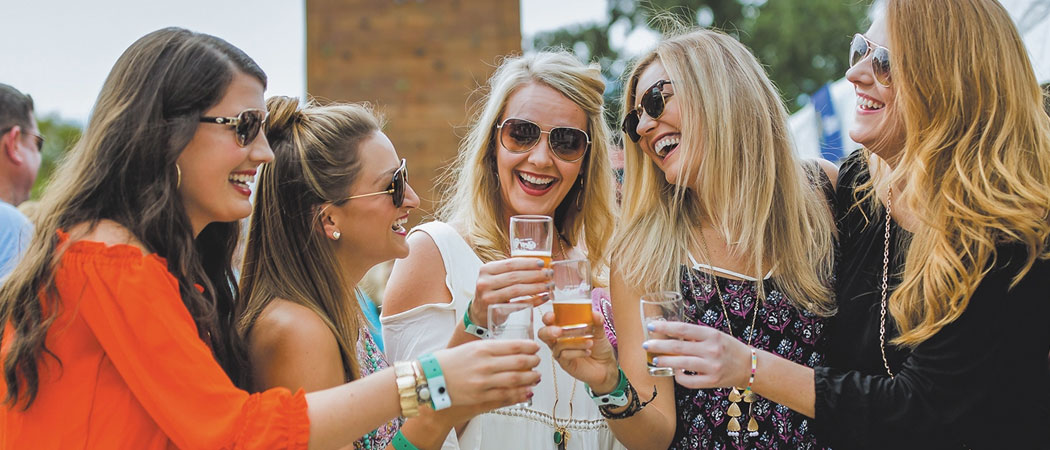 Looking to venture outside of Destin to pursue the best craft beer in the Destin area? Sitting just west of Destin is Props Craft Brewery in Fort Walton Beach. North of Destin, in Niceville, beer lovers can't miss 3rd Planet Brewery — a local favorite that's worth a few extra miles. East of Destin, there are many noteworthy options for craft beer in 30A, specifically Idyll Hounds Brewery, Grayton Beer Brewery and Brewpub, and Growler Garage.
Destin Florida Condo Rentals
There a many great options to sip craft beer in Destin after a long day at the beach, or to cool off after a round of golf or tennis match. Check out these popular Destin hotspots and bars serving up a large variety of draft, bottled, and canned craft beer to soothe your craft beer craving while in Destin, FL.
Sterling Shores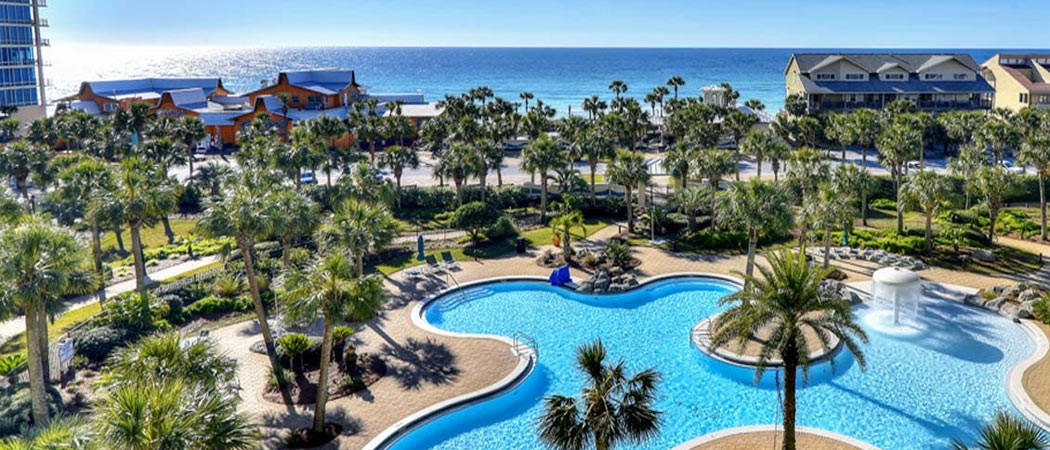 Sterling Shores is one of the most beautiful beachfront condo buildings in Destin and it is conveniently located near several of these craft beer options. Grab a beer and relax at your luxury condo with the white sandy beach just steps away.