Tap into the craft beer culture in Myrtle Beach
Up to down some suds with your buds? If your beer palate is above par and you're on the hunt for a Myrtle Beach brewery or a bar in town that pours local brews and craft beer, we've done all the work for you. (It's a hard job, but someone has to do it!)
We started a tab of all of the breweries in Myrtle Beach and where you can belly up to some of the best bars that pour craft beer in Myrtle Beach – just maybe not all in one bar hop! And tell them we sent you!
New South Brewing, 1109 Campbell St., Myrtle Beach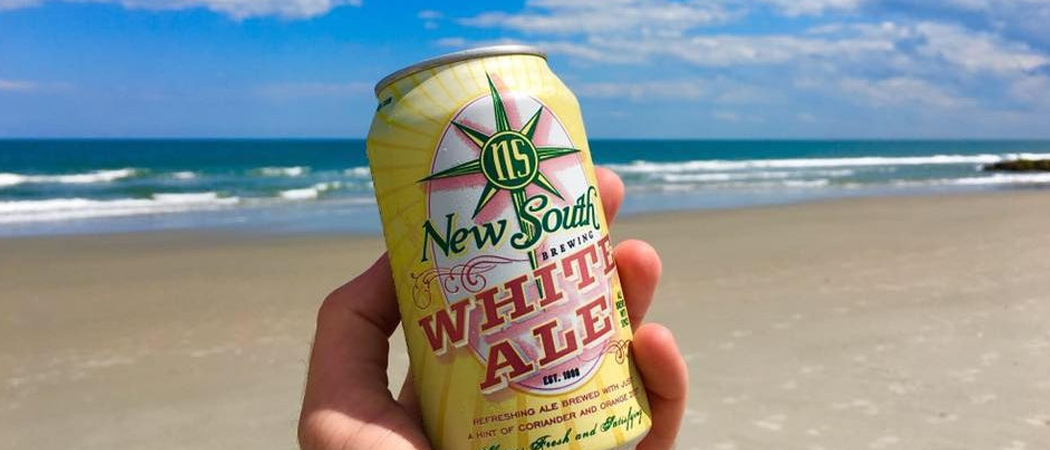 This small microbrewery has been crafting ales and lagers since 1998, serving Myrtle Beach with draft beer only until 2009, when they began canning their products. New South's lineup includes their Lager, White Ale, Dark Star Porter, IPA, Nut Brown Ale, and seasonal and specialty brews. While their products are sold in distributors on the Grand Strand, you can also stop by New South Brewery Myrtle Beach for an inside look at the brewery, where they serve draft pours, six-packs, growlers, T-shirts and beer gear Tuesday-Friday, 4:30-7 p.m.; Saturday, 1-5 p.m.; and Sunday, 12:30-4 p.m.
Gordon Biersch, 3060 Howard Ave., Myrtle Beach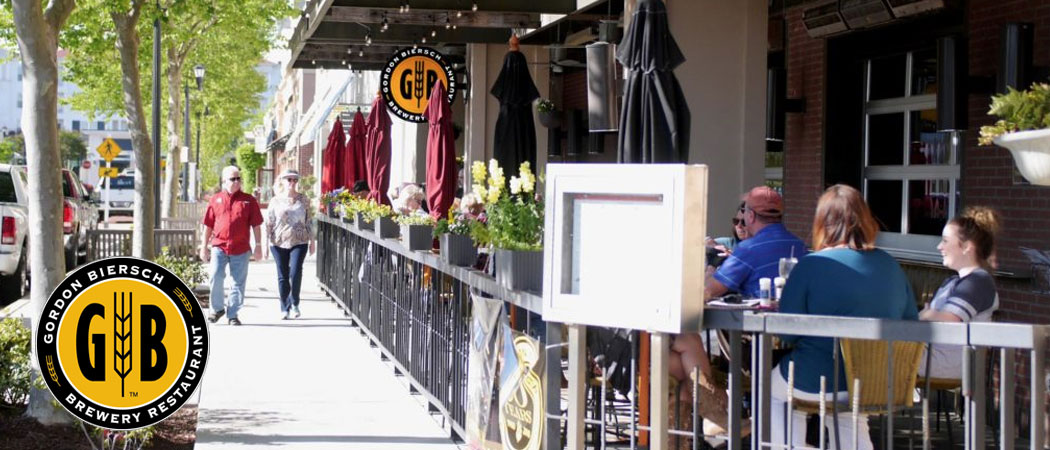 Gordon Biersch, Myrtle Beach, has been a mainstay at The Market Common since the retail-residential village first opened a decade ago. The classy corner bar is one of 35 Gordon Biersch brewery-restaurant locations across the United States and Taiwan. Not only do they brew their own beer onsite, but they also offer a food menu that goes beyond bar munchies, such as their signature Southwest Egg Rolls, housemade tacos, steak and chicken entrees, pasta and flatbread pizzas. Beer selection ranges from the lighter Golden Export to the malty Marzen, with many taps in between.
The Brass Tap, 3090 Deville St., Myrtle Beach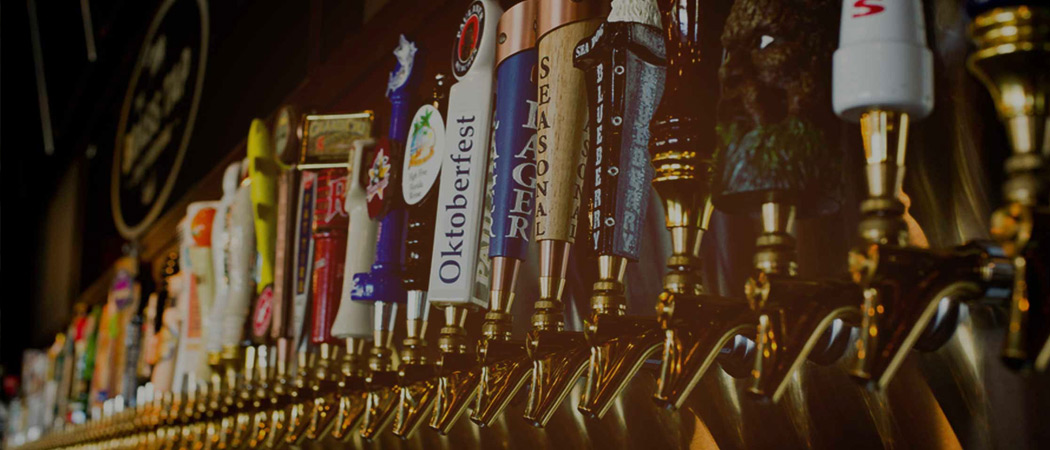 With more than 200 craft beers from around the world, The Brass Tap Myrtle Beach may know a thing or two about good beer. The beer experts here also know how to make you feel welcome, with neighborhood-friendly surroundings for the big game around any of the TVs or out on the patio, and warm, Southern hospitality. Food features include unique sliders, soft pretzels and dips, burgers, street tacos and more. And there's something going on at The Brass Tap every day of the week, from trivia, to DJ Bingo to live music.
Liberty Steak House, 1321 Celebrity Circle (Broadway at the Beach), Myrtle Beach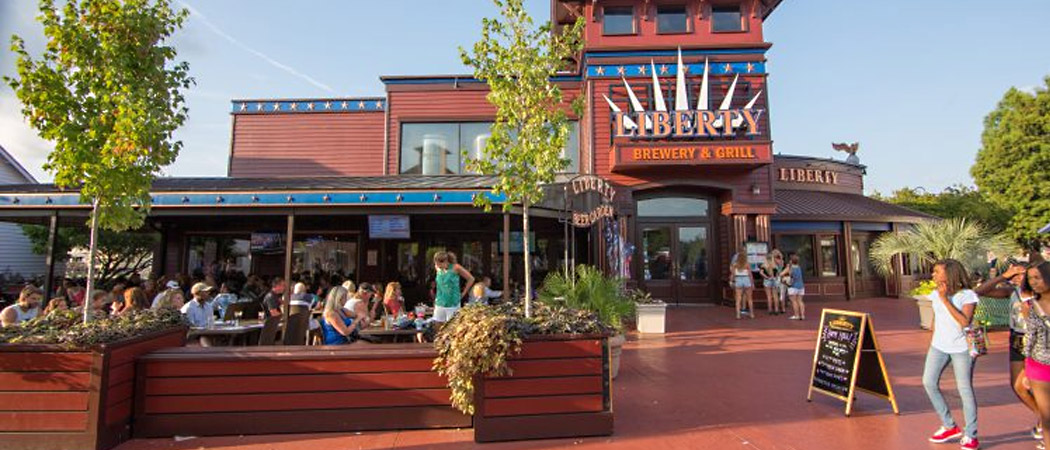 Liberty Steak House Myrtle Beach, also known as Liberty Brewery & Grill, along with sister location Liberty Tap Room, have been locals' favorites, known for their homegrown brews and cool patio hangouts for game day or any day. Liberty handcrafts eight Core Brews, a handful of Small Batch Brews, plus a few select guest beers from area breweries. Fill up a crowler or growler to enjoy Liberty at home, or stay a while and fill up on an order of Tommy Texas Cheese Fries or any of their signature steaks and burgers.
Atlas Tap House, 1004 Chester St., Myrtle Beach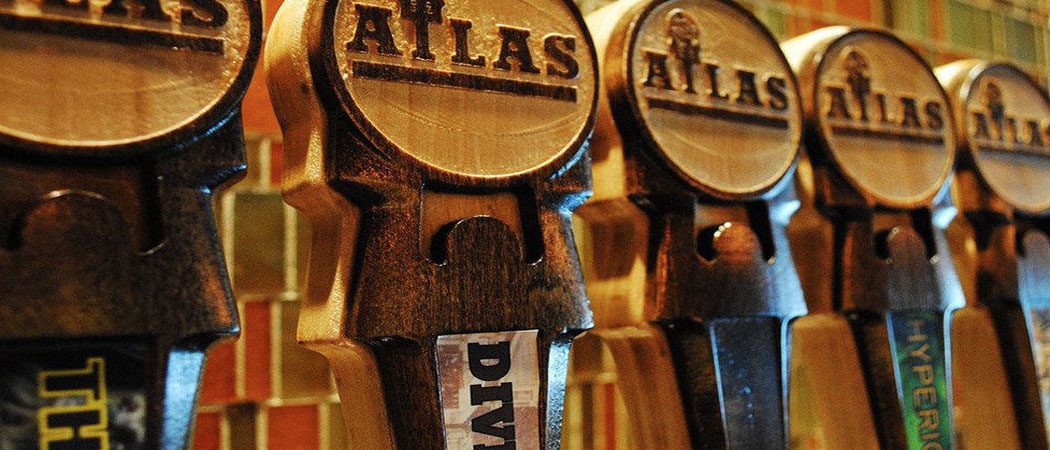 This hidden gem in downtown Myrtle Beach is on the map for its 25 craft beers on tap and more than 80 microbrews that are canned and bottled. The old beach cottage turned bar/restaurant/lounge is a chill, eclectic space that not only specializes in craft beer, but also in inventive barbecue, burgers, hangover brunches and more.
American Tap House, 1320 Celebrity Circle (Broadway at the Beach), Myrtle Beach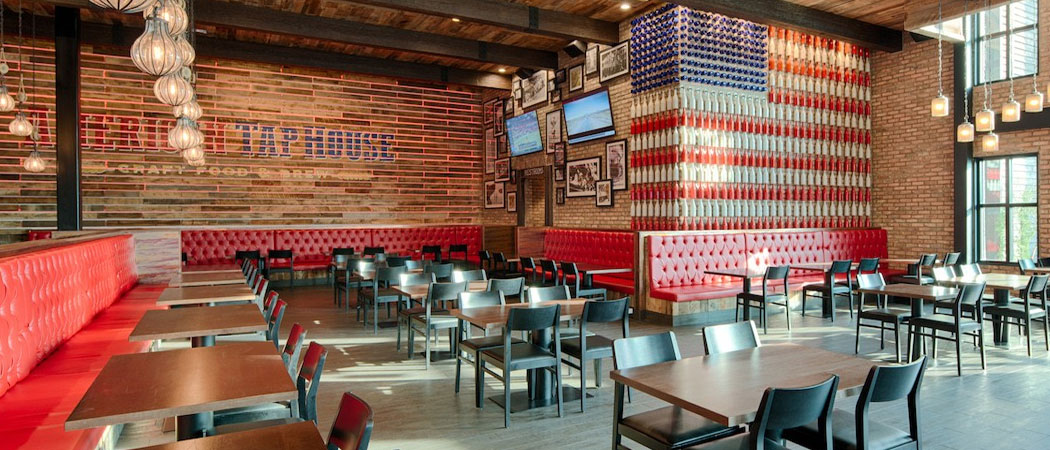 This American gastropub's focus is the "art of fine food and beer" – and it's quite the looker, too, with a beer bottle American flag mural, gorgeous indoor/outdoor bars and dining areas. This tap house has more than 40 craft beers on draft, including the popular Hell or High Watermelon, Mamma's Little Yella Pils and Rogue Cold Brew IPA. Popular choices from the food menu include their Rodeo Burger and Grilled Seafood Platter.
Carolina Ale House, 2915 Hollywood Drive, Myrtle Beach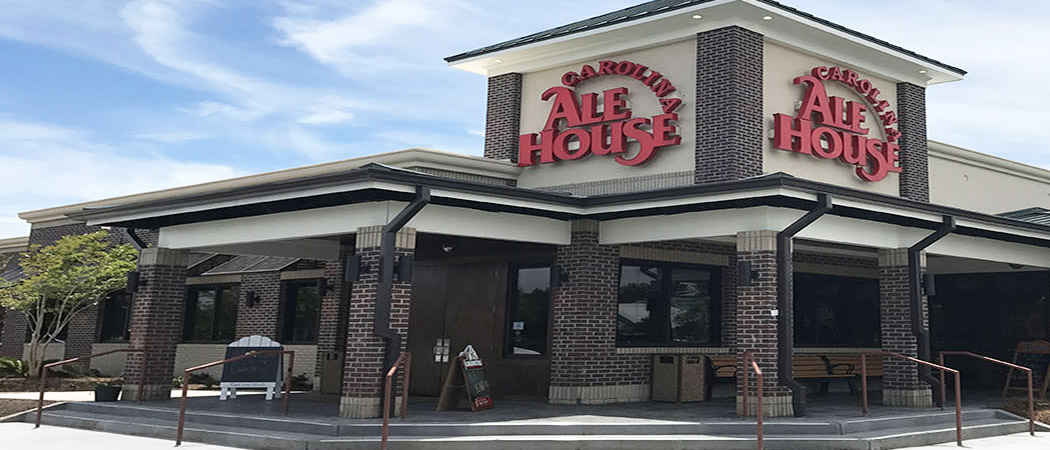 Located just across the street from Broadway at the Beach, Carolina Ale House has a lineup of 72 taps of craft beer from around the globe waiting for your pour by draft, can and bottle. This restaurant is massive, with indoor and outdoor dining areas and wall-to-wall flat-screens. They serve up a family-friendly atmosphere and a food menu to please even the pickiest eaters, with creations like their wings and zingers, Carolina nachos, burgers, sandwiches and much more.
Lowes Foods, various locations in Myrtle Beach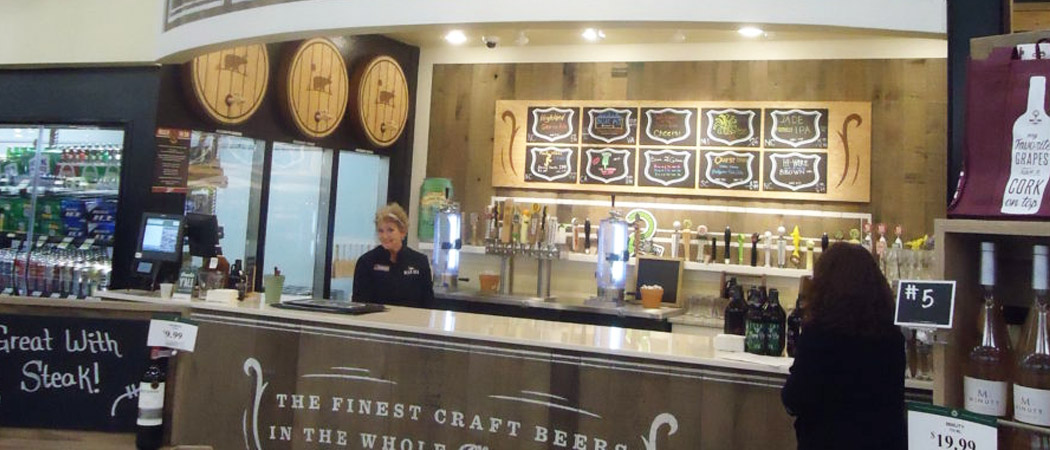 This chain is not only a loved local supermarket, but also one of the craft beer stores in Myrtle Beach, where you'll find just what you need. The Beer Den at Lowes allows you to both sample drafts and purchase craft beer that travel the globe by the growler or six-pack. Take a seat at the Den's bar to sip or slip a "traveler" in the shopping cart cup holder as you grab the rest of your grocery list.
If you're also on the hunt for a resort to book your stay while on your craft beer bar hopping trip, try these nearby Condo-World resorts:
Caribbean Resort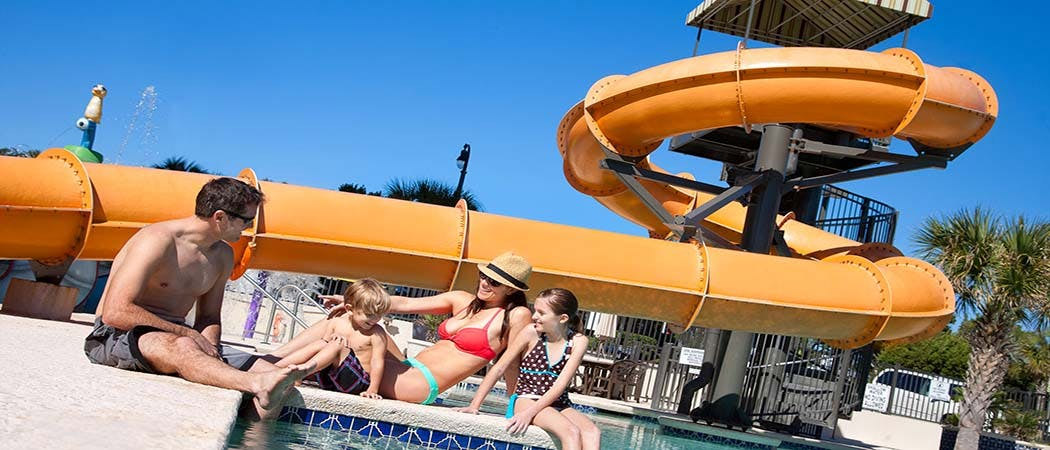 The oceanfront Caribbean Resort features stunning renovations throughout each of its condos, including tile kitchens, new bedding, baths and wall décor. Relaxing amenities include Caribbean's oceanfront water park with a Pirates Plunge Water slide, Silly Submarine kiddie pool, outdoor and indoor lazy rivers, hot tubs and more.
Click here to book your stay now!
Sandy Beach Resort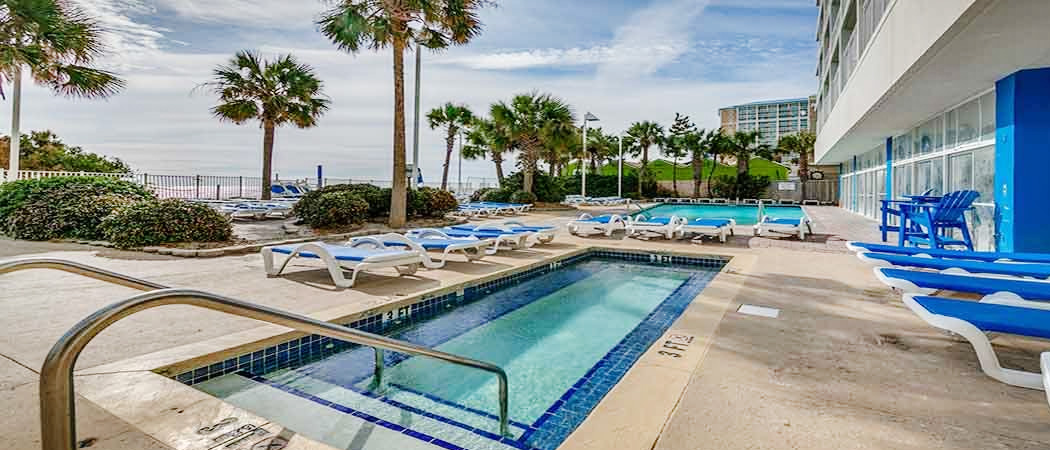 This new, luxury oceanfront resort features gorgeous, modern one- through three-bedroom condos in the heart of Myrtle Beach. Onsite amenities will impress, including three oceanfront outdoor pools, kiddie pool, lazy river, fully equipped fitness center, meeting and conference rooms and more.
Click here to book your stay now!