Government Shutdown: Great Smoky Mountains National Park
Our United States government has shutdown for one reason or another 21 times since the mid-70s. Some last longer than others and when it does, it affects both federal and state government run programs, such as our national parks.
Though it's inconvenient for a myriad of reasons, you can still enjoy the fresh, mountain air and perhaps, gain a new perspective of "Everything is going to be okay," while officials work it out.
According to a December 2018 article, the Great Smoky Mountains Association (GSMA) ensured the park and necessary facilities (visitor centers, bathrooms, trash disposal) would be open for visitors during the busy holiday season by funding these crucial amenities and services, and "creating a different reality."
How about after the holidays?
According to The Daily Times, ". . .emergency and rescue services will be limited. The park will not be operating campgrounds, picnic areas, restrooms, or providing trash collection services." Various campgrounds within Great Smoky Mountains National Park are also closed, but it doesn't seem to affect those who come to the Great Smoky Mountains for one reason-to hike all those beautiful trails. And, you can still do that despite those pesky shutdowns (and weather permitting). According to sources, all trails, park roads and overlooks remain open. Check current conditions and the Smokies Road Info twitter feed.
The last shutdown resulted in roads not being cleared as usual. The only three throughways that were cleared (in the event of ice and inclement weather) were Newfound Gap Road, between Gatlinburg and Cherokee North Carolina; The Foothills Parkway between Walland, Tennessee and Look Rock; and The Spur between Gatlinburg and Pigeon Forge. Crews will not be plowing other routes during the shutdown.
The best advice? Be careful and hike in numbers-you're basically hiking at your own risk. Stick with easy to moderate trails as rescue, if needed, is very limited. There are normally a couple of park rangers that stay the course of a government shutdown, but we recommend the easy to moderate trails below if you must and if conditions permit during a winter season of a government shutdown.
Clingman's Dome Tower; level – easy; paved. Take 441 through the park and turn off at Newfound Gap. It's 7 miles along Clingman Dome Road to a large parking lot to reach the trail. The hike is about a mile roundtrip.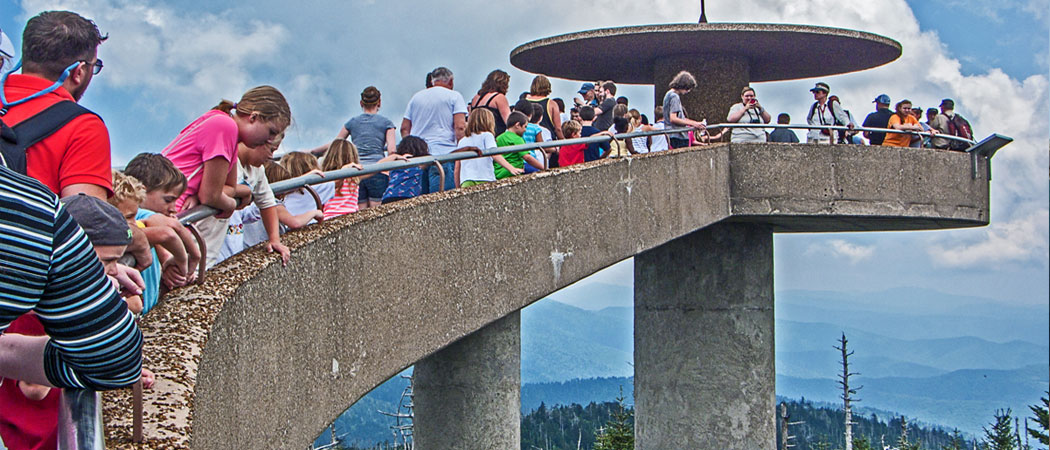 Grotto Falls; level – easy; Near Roaring Fork Motor Trail within GSM Park. A large lot is there to get to the trail. About 2-1/2 miles roundtrip.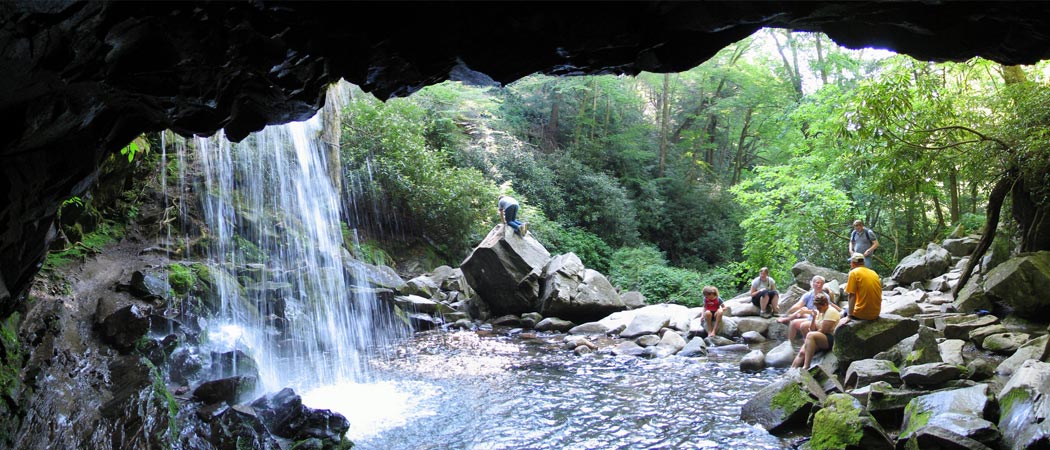 Huskey Gap; level – moderate; about a mile from the Visitor's Center ( visitor center is closed during shutdown) but the parking lot isn't and it's in a lot off Newfound Gap Road. The hike is approximately 4 miles roundtrip and has some pretty decent views of Mt. LeConte.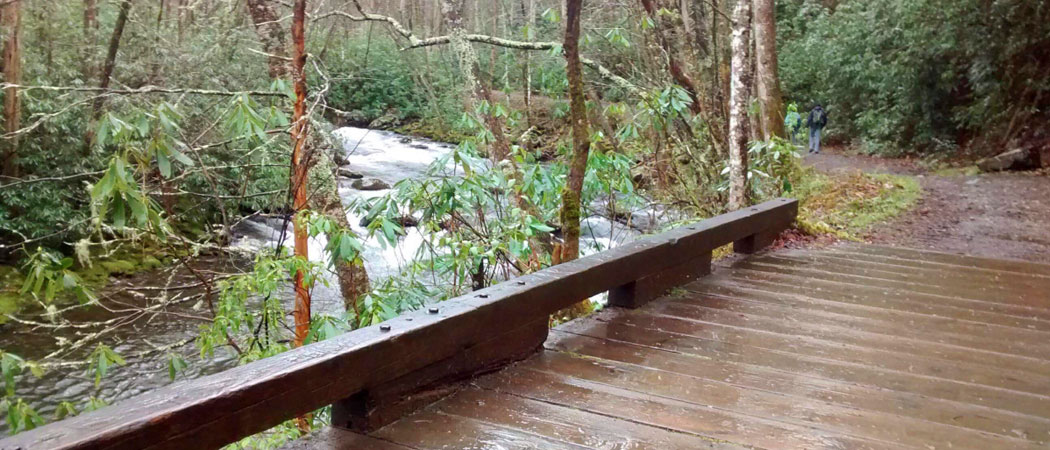 Porters Creek Trail; level – moderate; Four miles roundtrip. Off Gatlinburg's main drag, turn on to 321 east at the third traffic light and then right onto Greenbriar. After driving 3 miles, you'll come to a fork in the road. Stay straight and you'll eventually see a parking area for the trail. This four-mile roundtrip graveled trail runs along the banks of Porters Creek.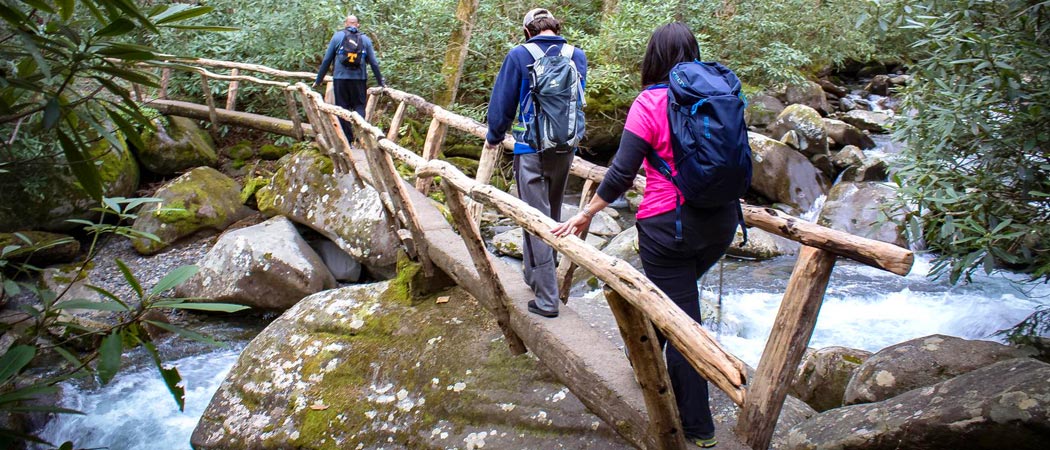 If you find yourself in the Great Smoky Mountains this winter and there's a government shutdown, there's no reason you can't embrace the beauty of the mountains, the warm welcome of the Gatlinburg and Pigeon Forge communities and a luxury cabin to settle in with a game or a good book. Condo-World has a large selection of luxury cabin rentals in Gatlinburg that put you in perfect position to visit the Great Smoky Mountains National Park.