So you planned a day of hiking or biking, expecting sunshine. Nature often has other plans and that day of sunshine turned into a rainy one. No need to fret as rainy days in Pigeon Forge can be fun as well. Grab your umbrella and we'll show you the best things to do in Pigeon Forge when it rains.
Indoor Water Parks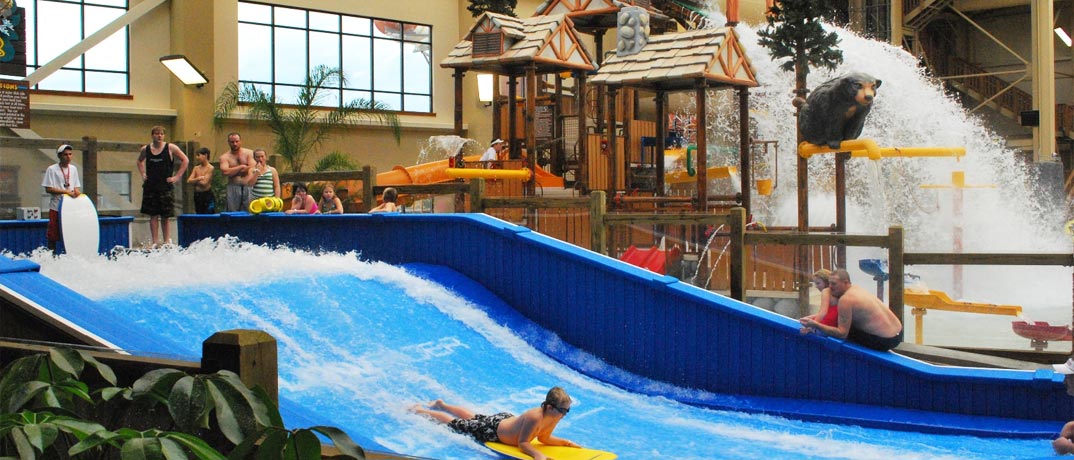 What do you do when it's wet outside? Take it inside and have a blast!
The Wild WaterDome Indoor Waterpark in Sevierville has so many water-filled thrills, you'll forget what's going on outside. Inside a giant building with a glass roof, it's 66,000 square feet of waterslides, a giant wave where you can body surf, indoor tube slides, raft rides, water cannons, soakers and the Smokies Surf Rider — best for adults where you can body surf with 19,000 gallons of water underneath you. Located at 1424 Old Knoxville Highway in Sevierville, it's open 365 days a year.
If you'd rather not drive nearly as far, check out Gatlinburg's Wild Bear Falls Indoor Water Park. It's mountain themed and family friendly. The fifth largest water park in the country, it's located at Westgate Smoky Mountains Resort at 915 Westgate Resort Road.
Indoor Snow Tubing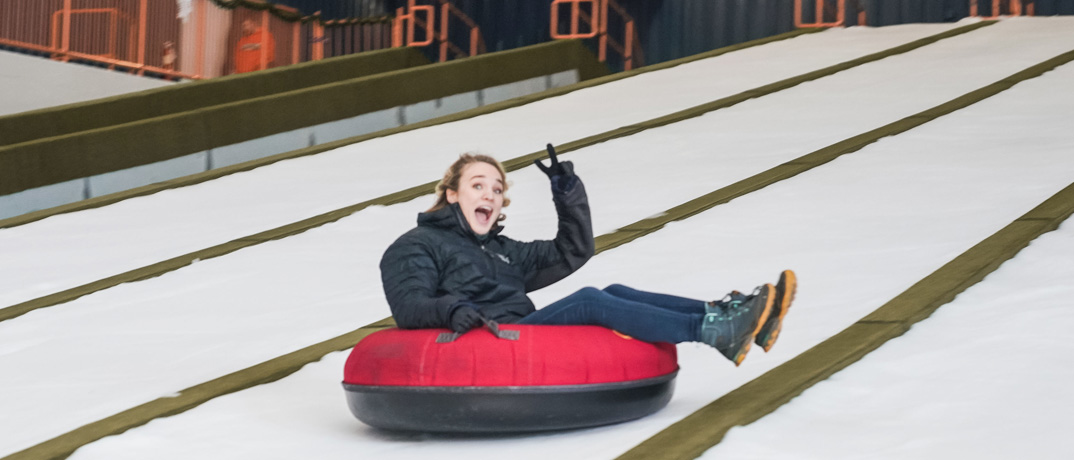 Rain? What rain? Inside Pigeon Forge Snow, get ready to tube it on real snow anytime of the year. Made from 100 percent pure water, you'll forget about the cloudy day outside. Toddlers to seniors have experienced Pigeon Forge snow and everyone loves it. Go upstairs, grab a snack and watch the fun below if you need to take a break. Located at 2533 Teaster Lane.
Jump Around and Play!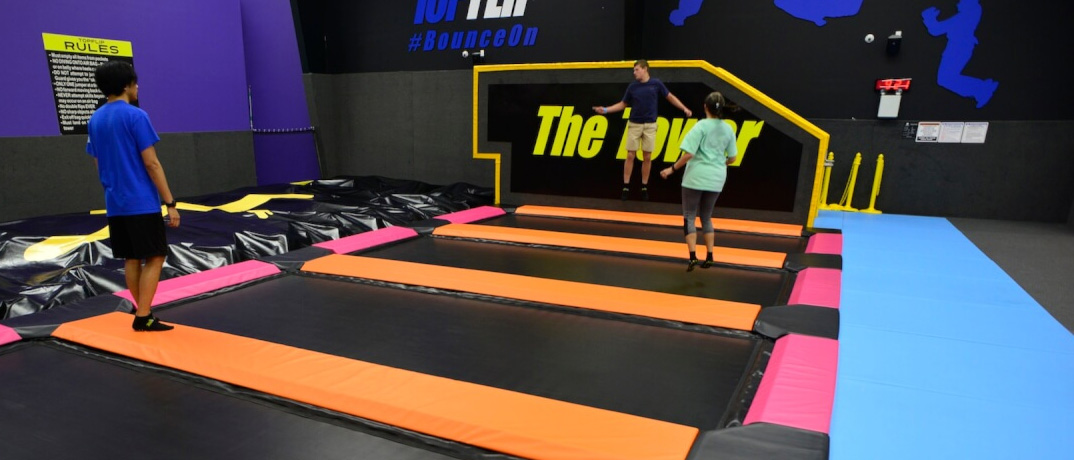 At TopJump Trampoline & Extreme Arena, you can choose from trampoline jumping, wall climbing, playing arcade, becoming a ninja on a ninja course or popping on a Virtual Reality headset and battling robots and dragons. Act like a stunt man or stunt woman or play floor to ceiling dodge ball. There's also free Wifi, televisions and big comfy chairs to sit a spell if you need to rest between all the action. Right on the parkway at 3735 Parkway in Pigeon Forge.
Get a Massage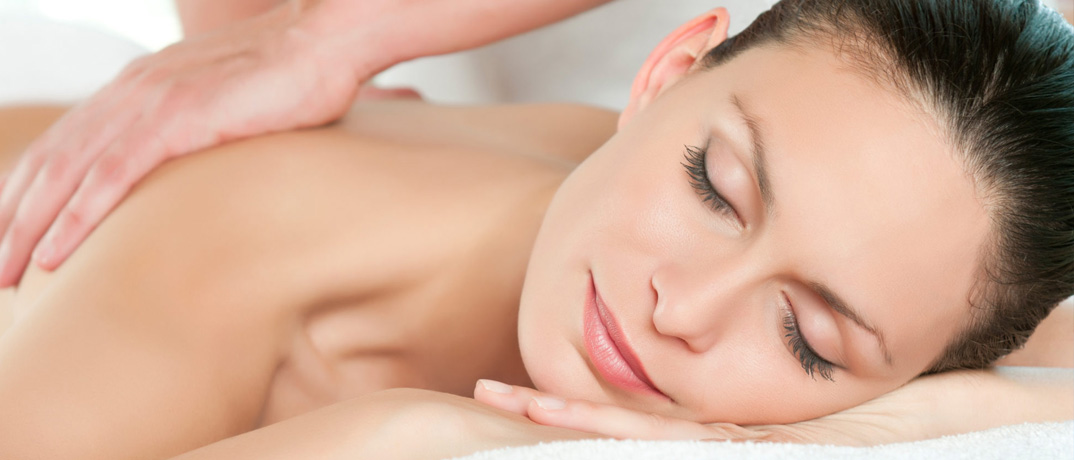 Smoky Mountain Massage, located on 2902 Veterans Blvd., is the perfect place to take your rainy day woes and turn them into a rainy day zen experience. They have a range of massages, including deep tissue, neuromuscular, geriatric, hot stone and others. If it's you and your special someone, reserve a couple's massage. If you can't come to them, they'll come to you. 60 to 90 minutes of massage bliss will take care of any rainy day blues!
Grab Some Culture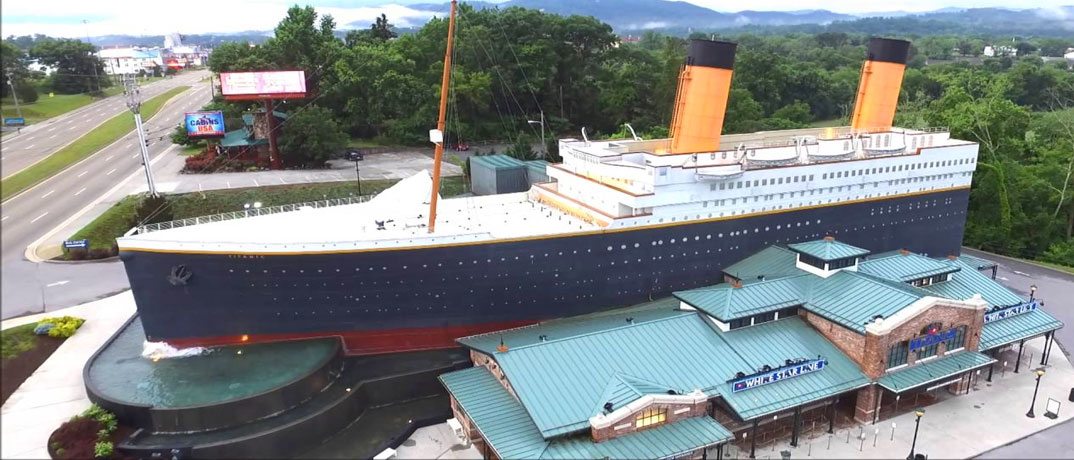 The Titanic Museum has flashlight tours, Daddy-Daughter Date Nights and other great events throughout the year. Or, just go learn more about the ill-fated trip. Drive to Sevierville at 135 Air Museum Way and visit the Tennessee Museum of Aviation. You'll see all kinds of aviation artifacts. Ripley's Aquarium is always a great place to visit, especially on rainy days and WonderWorks is an experience — "an amusement park for the mind" that has physical challenges, imagination labs, natural disasters exhibits and illusion artwork.
Escape!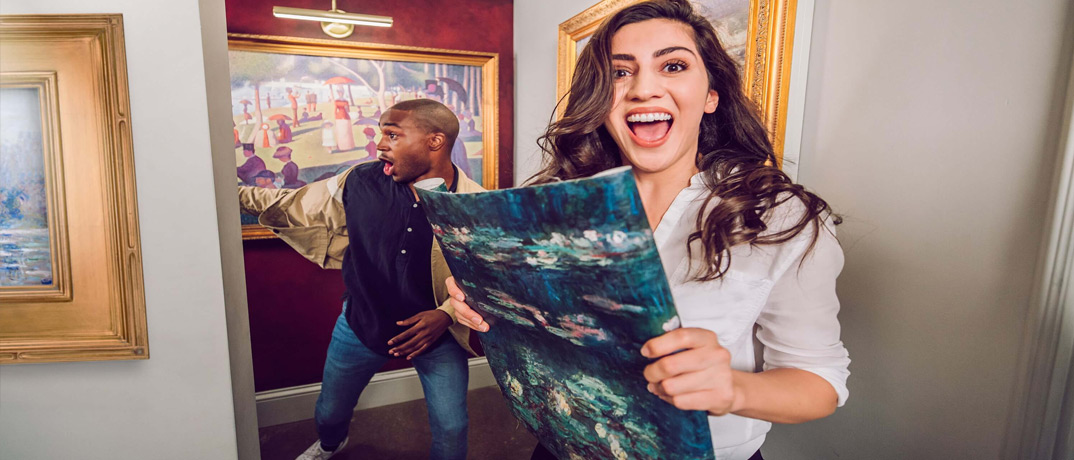 For those who love escape game adventures, you'll find none better at The Escape Game. Prison breaks, heists and gold rushes — and you have to do it in 60 minutes!
Indoor Go-Karts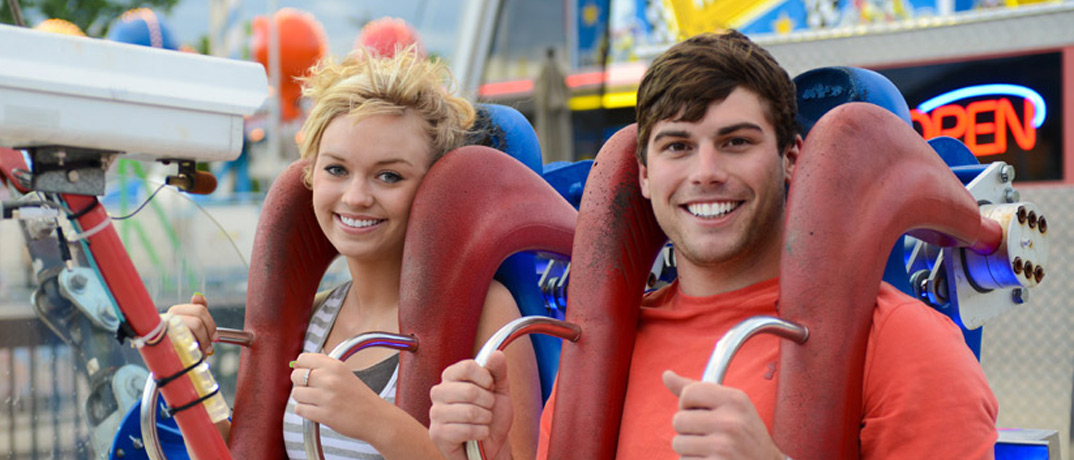 If you love to go fast inside, stop by the Fun Stop Family Action Park where you can do so to your heart's content at their indoor Go-Kart Pro Track. With near perfect TripAdvisor reviews, you can still enjoy a thrill ride, without the slick streets, here at 3275 Parkway.
Laser Tag Fun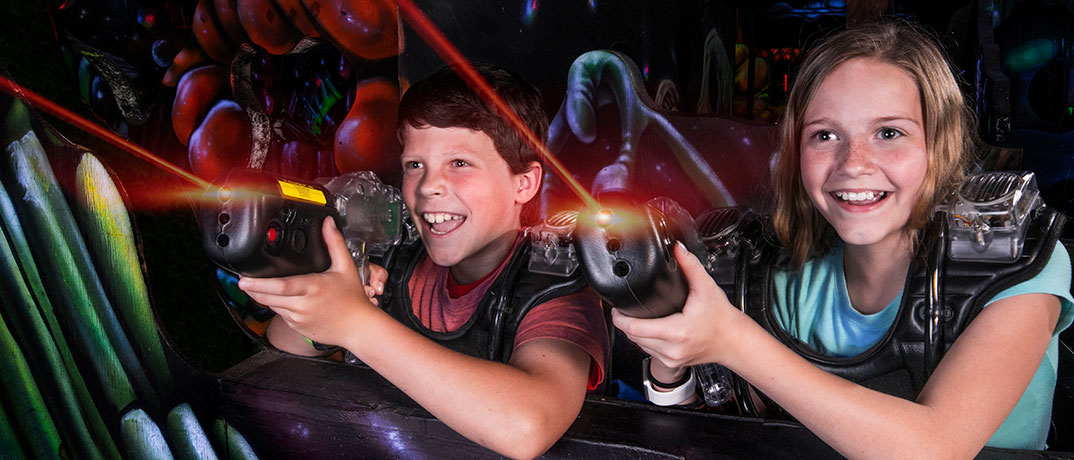 How about two giant, 7000 square foot arenas where you and your family or friends can act as if you're in a Star Wars movie? Do that at the LazerPort Fun Center with all the glowy laser tag fun you can stand on a rainy day. 
Buy a book, have a coffee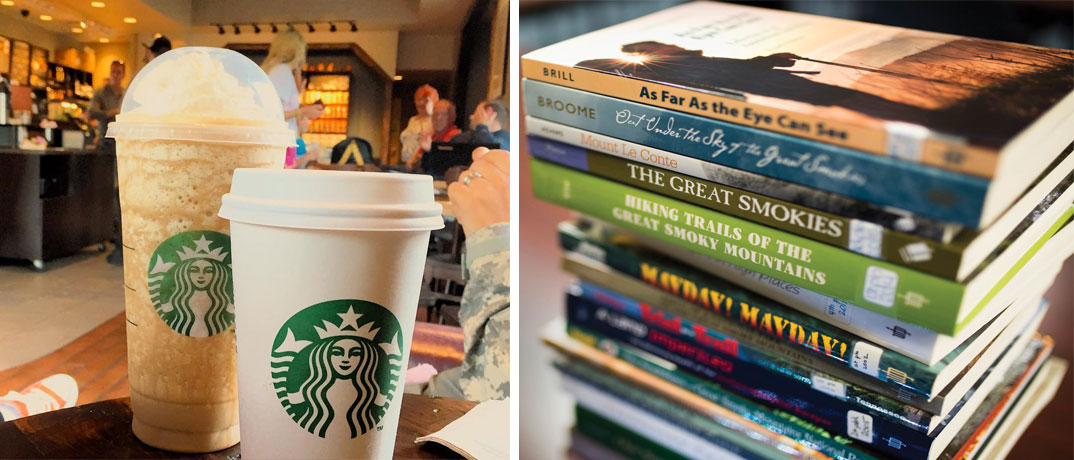 Take a drive to Severville's Governor's Crossing Outlet at 190 Collier Drive and explores the rows of books at Books-A-Million. Sometimes you just want to a book to hold in your hand and read. Stop by Starbucks in Pigeon Forge on your way out to hold in your other hands.
Catch a Movie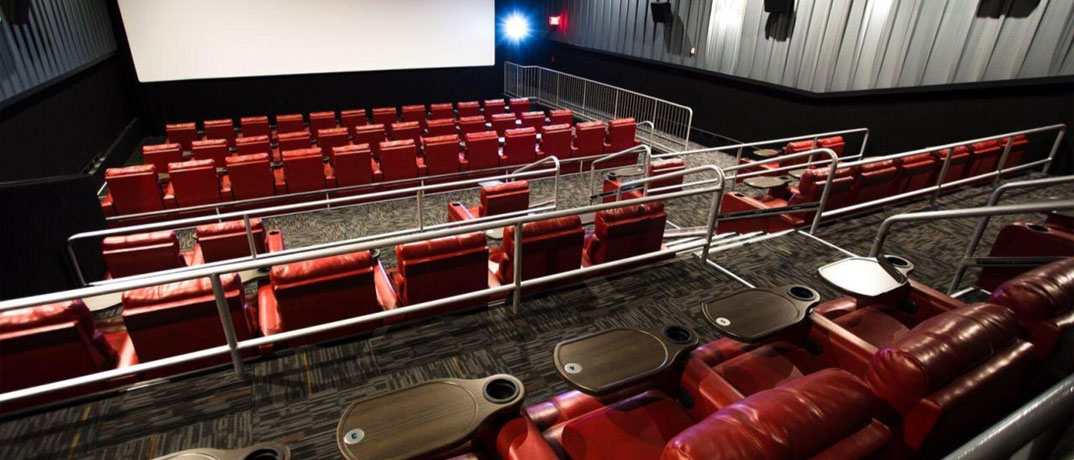 Stop by the Phoenix Theater at 2530 Parkway in Pigeon Forge and catch a flick. There are $5 movies every day, every show! Popcorn is a must.
Hang Out in Your Cabin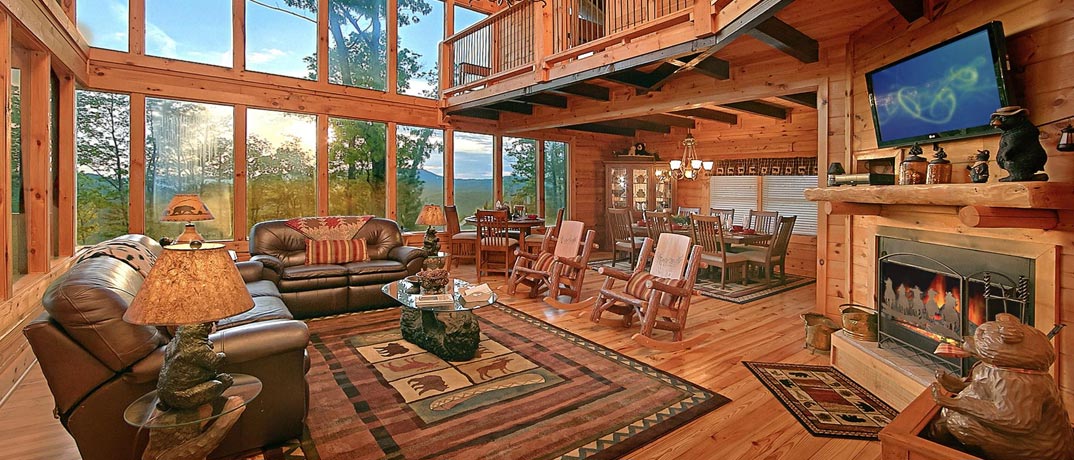 Cabins with Game Rooms
Sometimes the best thing to do on a rainy day is to stay in. If you like playing games, you can get a cabin with a game room. These cabins will have a combination of pool tables, foosball tables, table tennis, arcade games, air hockey and more! You'll never be bored, even on a rainy day in Pigeon Forge. 
Cabins with Theater Rooms
If games aren't your style, maybe you want to relax in your own private cinema and watch a couple of movies to pass the rainy day. Stay in a cabin with a theater room. These cabins have state-of-the-art surround sound and large screens to give you the viewing experience like you've got a movie theater to yourself.