Do you feel the need for speed? Buckle up and hang on tight to our list of the fastest, highest roller coasters in Orlando, Florida, that rise high above all of the parks you know and love. On your mark, get set, go!
Mako – SeaWorld
Top Speed: 73 mph
Highest Drop: 200 ft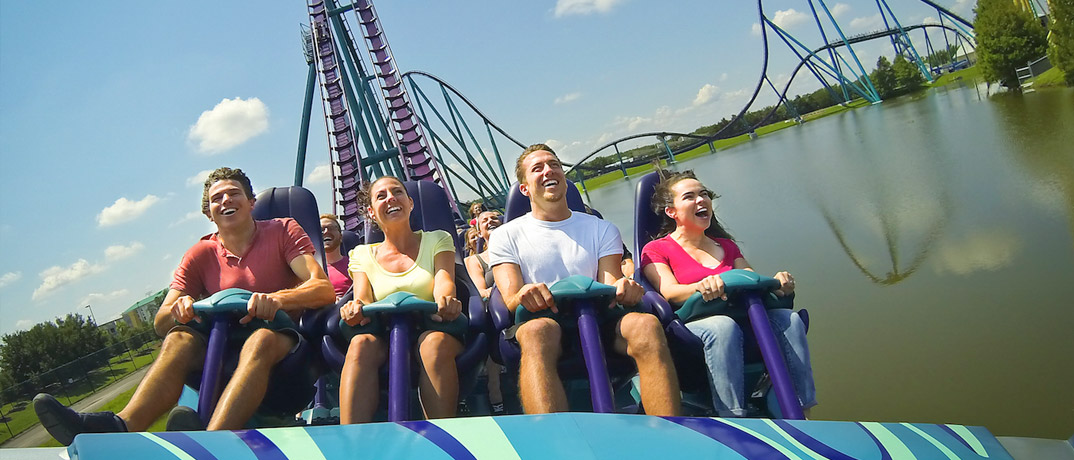 The Mako roller coaster tops our list as the tallest, fastest roller coaster in Orlando. With speeds reaching up to 73 mph a max drop of 200 feet, the Mako is appropriately named after the fastest sharks in the ocean. The "hypercoaster" offers the most extreme coaster experience, with nine moments of airtime above the par's central lake on a total 4,760-feet-long track. Also included in the experience are hi-def sound and visual effects before you take off and educational stops about sharks and preservation along the walkway. Minimum height restriction: 4 feet, 6 inches.
The Incredible Hulk – Universal's Islands of Adventure
Top Speed: 67 mph
Highest Drop: 150 ft
Location: Marvel Super Hero Island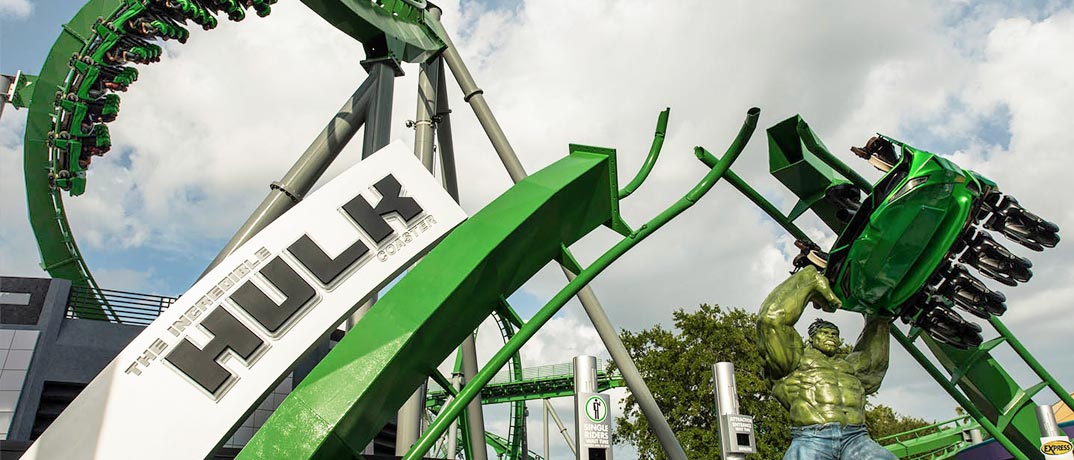 Be prepared to (well, you may not have time to) be immediately shot out of a tunnel at 40 mph in 2 seconds and climax to speeds of 67 mph on The Incredible Hulk roller coaster that's a total ride time of 2 minutes and 15 seconds. Plus, a recent upgrade pumped the coaster up with extra twists, turns and hulkafied upside-down spins. You'll even get to experience a weightless zero g roll through the course that peaks at 150 feet high.
Hollywood Rip Ride Rockit – Universal Studios
Top Speed: 65 mph
Highest Drop: 167 ft
Location: Production Central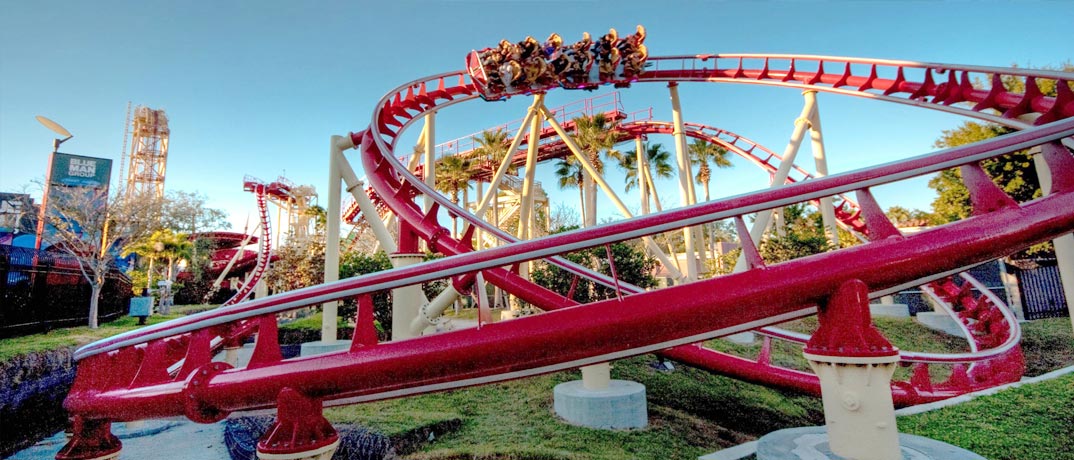 This is Universal's landmark coaster, standing as the tallest ride at 167 feet tall. The Hollywood Rip Ride Rockit will rip you through twists, turns (one is up to a 90-degree angle), loops and heights of 167 feet at 65 mph, all set to a soundtrack from nearly 30 songs you get to choose from (classic rock, country, disco, pop or rap). The ride is worth every 1 minute and 37 seconds in this X-Car coaster that's been standing tall in Universal for the last decade.
Kraken Unleashed – SeaWorld
Top Speed: 65 mph
Highest Drop: 145 ft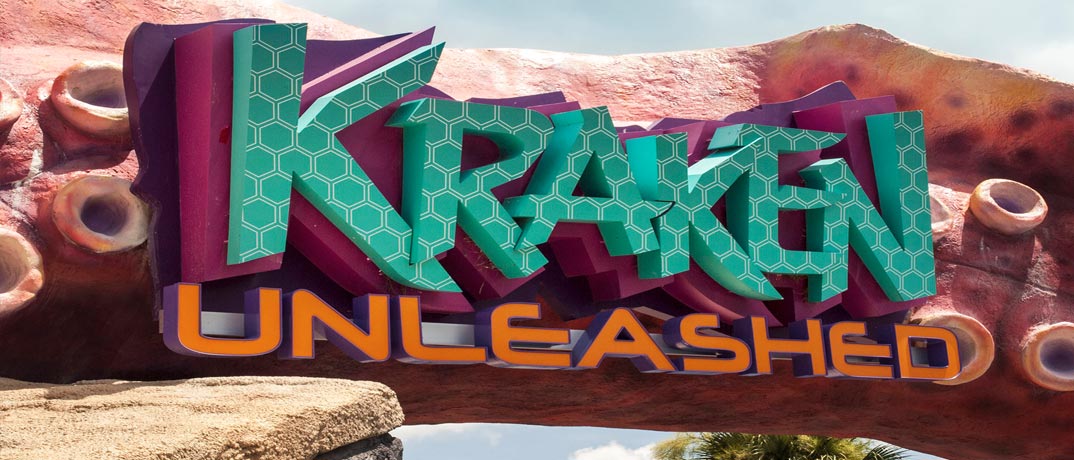 Kraken Unleashed lets it all out, with speeds topping 65 mph and a massive drop of 145 feet. On top of these thrills, riders wear virtual reality headgear while barreling through seven inversions, including seven vertical loops, a dive loop, a zero-g and cobra roll, and a corkscrew. Kraken, named after the mythological sea monster caged by Poseidon, is one of the longest floorless coasters in the world at 4,177 feet long.
Rock 'n Roller Coaster Starring Aerosmith – Disney's Hollywood Studios
Top Speed: 57 mph
Highest Drop: 80 ft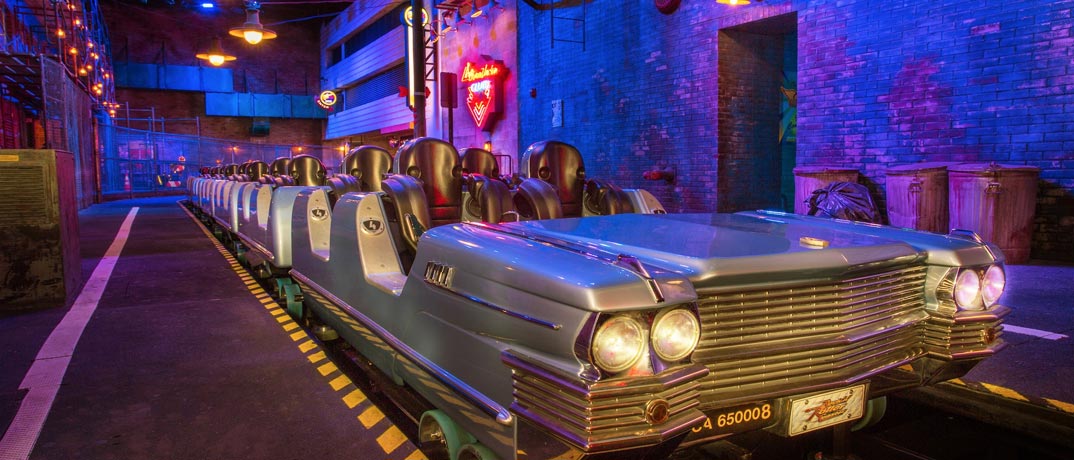 Aerosmith is the star of this rock 'n roll steel roller coaster ride, featuring three inversions and a launch of 0 to 57 mph in 2.8 seconds. The cool storyline takes you in a super-stretch limo, as you ride VIP with Aerosmith down the freeway to their next concert.
The Manta – SeaWorld
Top Speed: 56 mph
Highest Drop: 140 ft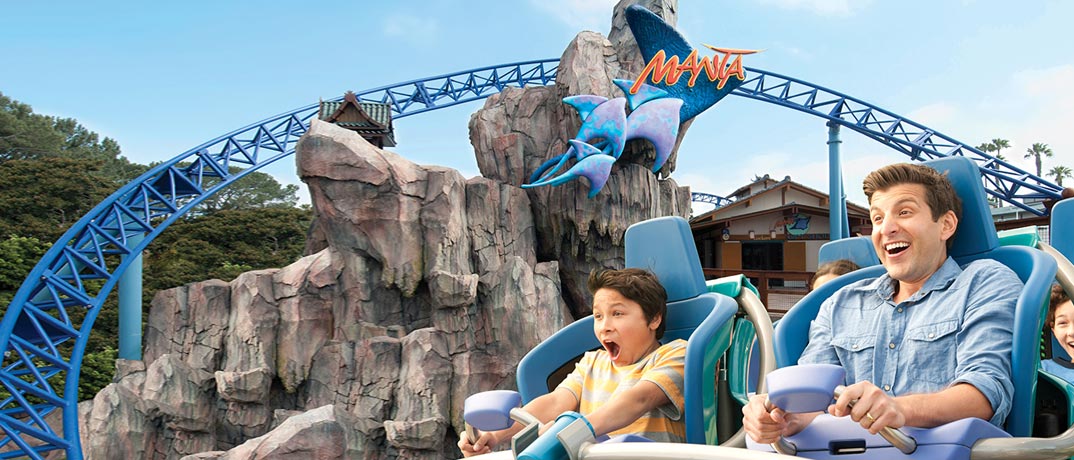 Move like a Manta Ray as you fly through the air at 56 mph on this coaster that's 140 feet tall, drops at 113 feet and lasts for 2 minutes and 36 seconds. It all begins peacefully as you gaze through the aquarium on the wait to get on the ride and then you'll be blasted into four head-first, face-down inverted nose dives and a 270 degree turn.
Expedition Everest Roller Coaster – Animal Kingdom
Top Speed: 50 mph
Highest Drop: 80 ft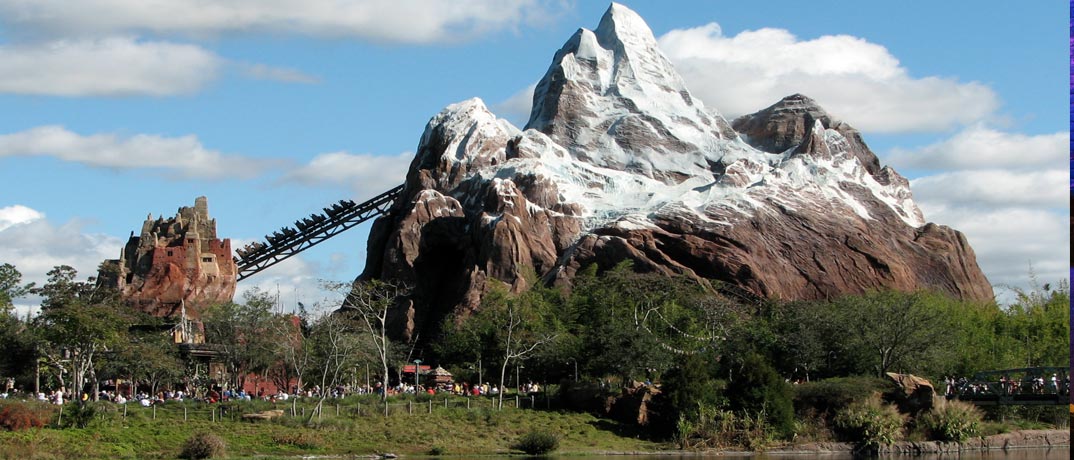 One of Animal Kingdom's greatest thrills, this steel coaster speeds at 50 mph in and around the caves of Mount Everest before the ride track is torn apart. Ranked as one of the Best Steel Roller Coasters in the country, Expedition Everest is the first attraction throughout all Disney theme parks to feature both forward and backward motion. Height restriction: Must be 44 inches or taller.
Jurassic Park River Adventure—Universal's Islands of Adventure
Top Speed: 50 mph
Highest Drop: 85 ft
Location: Jurassic Park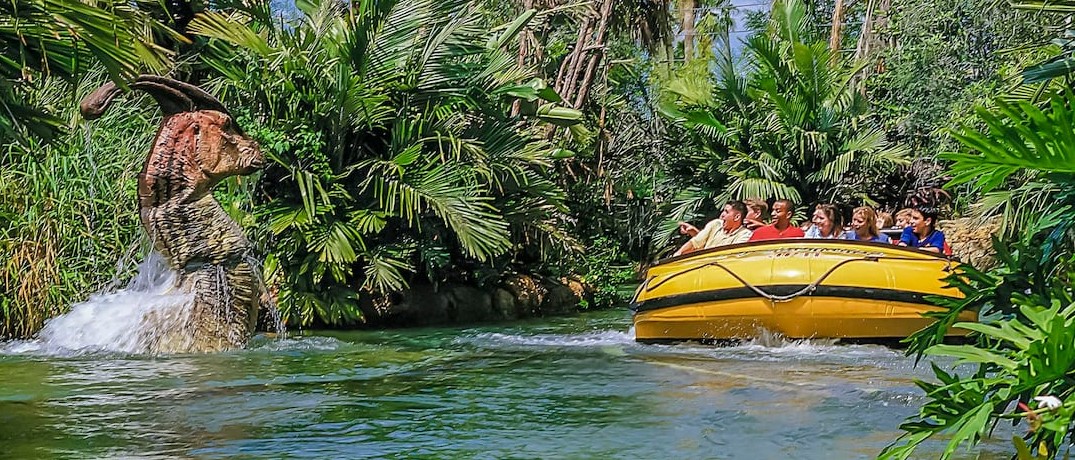 It's a wet and wild ride aboard this water coaster that may start with a nice, relaxing flow, but soon reveals a bigger bite when you're bumped off-course into a restricted area of Jurassic Park. T-Rex now towers above you and your only escape is an 85-foot plunge into a lagoon of water at a speed of 50 mph.
Orlando Rentals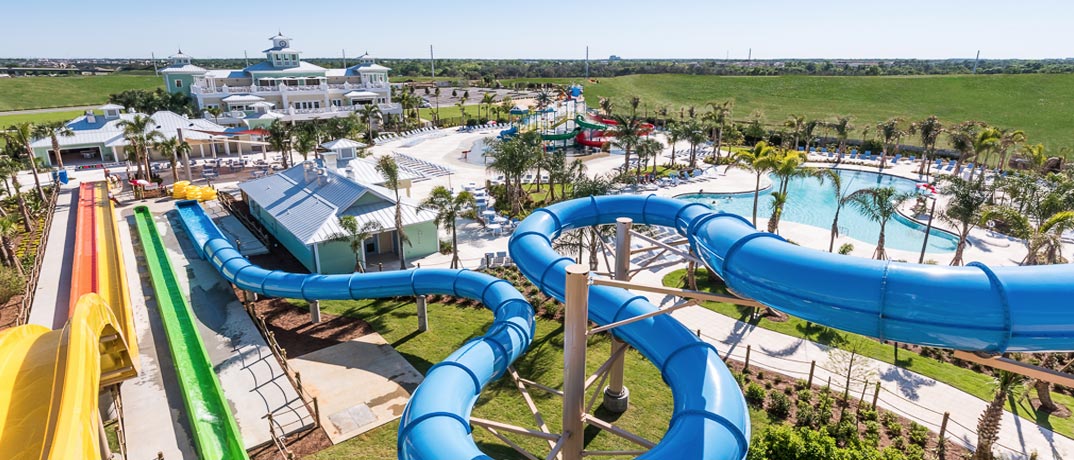 And when it's time to put your feet back on the ground, book your stay in Orlando, Florida, Condo-World offers plenty of options in luxury rentals and home rentals for your family, no matter the size of your group. After you're done exploring Orlando's magical theme parks or the activities the city has to offer, you'll love returning to one of our properties to relax and unwind, with private pools, hot tubs and more.